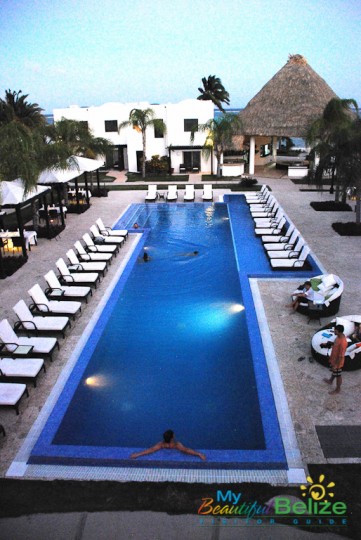 San Pedro, Belize – July, 21, 2013 – Las Terrazas Resort is pleased to announce that, for the third year in a row, they have been named Belize's Leading Resort at the 2013 World Travel Awards. More than 5,000 companies, destinations and organizations are nominated for these prestigious annual awards, voted on by more than 220,000 industry professionals worldwide.
"We are deeply proud to earn this prestigious award from our peers" says Carolyn Stone, Director of Sales of Las Terrazas Resort. "We are honored that our elite colleagues have again recognized us for our hard work and effort in making Las Terrazas Belize's top resort destination"
The World Travel Awards, known as "the Oscar's of the Travel Industry", celebrates its 20th Anniversary this year and is acknowledged across the globe as the ultimate travel accolade, celebrating those brands which are pushing the boundaries of industry excellence in product and service. The awards and judging are strictly controlled to ensure total fairness.
An award ceremony took place July 20th at the Huacca Pucllana Temple in Lima, Peru. World Travel Awards founder Graham E. Cooke underlined the depth and quality of the travel and tourism sector across the Caribbean and the Americas. He said, "The Central and South American region continues to serve as an example of innovative and passionate tourism promotions as well as offering the most unique hospitality products and services."
Belize, the only English speaking country in Central America], has quickly become one of the premiere tropical vacation destinations for North American vacationers. Each year, tens of thousands of vacationers head south to the popular island of Ambergris Caye in Belize to scuba dive, honeymoon, and hike or just get away for a little while. The nation's warm water oceans, tropical inland forest and ancient Mayan ruins are enough to keep even the most adventurous travelers occupied.
Las Terrazas Resort in Belize prides itself on its alluring combination of luxurious Oceanside accommodations and natural tropical adventure. Located on the white sand beaches of the island of Ambergris Caye in Belize, Las Terrazas has its own onsite PADI certified dive shop and dive team. Having a luxury resort less than a mile from the northern hemisphere's largest underwater barrier reef, some of the best scuba diving in the world, and an underwater explosion of color including almost 400 species of fish and coral, could make most resorts comfortably rest on this advantage alone. However, Las Terrazas continues to strive to improve and offers its guest opportunities to take excursions to Mayan ruins as well as provides its guests complimentary uses of Kayaks, Hobie cats, Paddle boats and Bicycles. Vacationing at Las Terrazas truly is a "natural way of life" says Stone.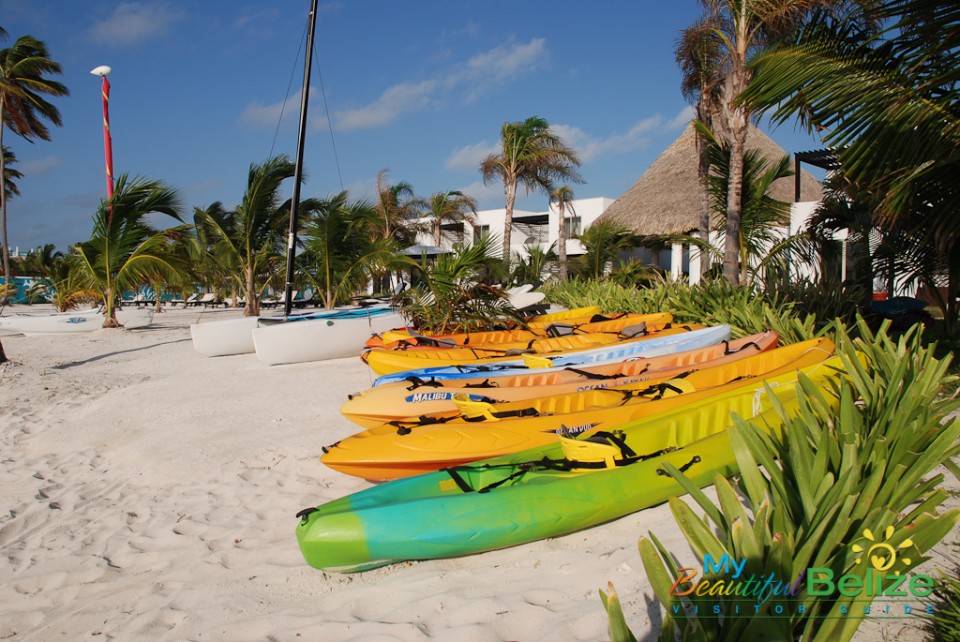 Since spring of 2008, when Las Terrazas first wowed guests with its modern designs, clean architectural lines and beautiful signature infinity pool, guests have been giving rave reviews to the newest of the Belize resorts on the island of Ambergris Caye. Guests to Las Terrazas continue to enjoy luxurious yet laid-back island living with townhome style suites of one-, two-, and three-bedroom configurations. These vacation suites have been fully furnished and handsomely appointed with Egyptian linens, stainless steel appliances, granite countertops, flat-panel televisions and everything necessary for guests to enjoy their tropical vacation in style.
For more information or to make reservations, please visit the hotel's website at www.lasterrazasresort.com or call toll free at 1-800-447-1553.