I'm not sure how you can improve on perfection, and when I heard Matachica Resort was undergoing a facelift last October I thought, 'But I love you just the way you are!" After a recent visit to this gorgeous beachside resort north of San Pedro Town on Ambergris Caye to check out its new look, there is no doubt Matachica stands alone in style and reputation.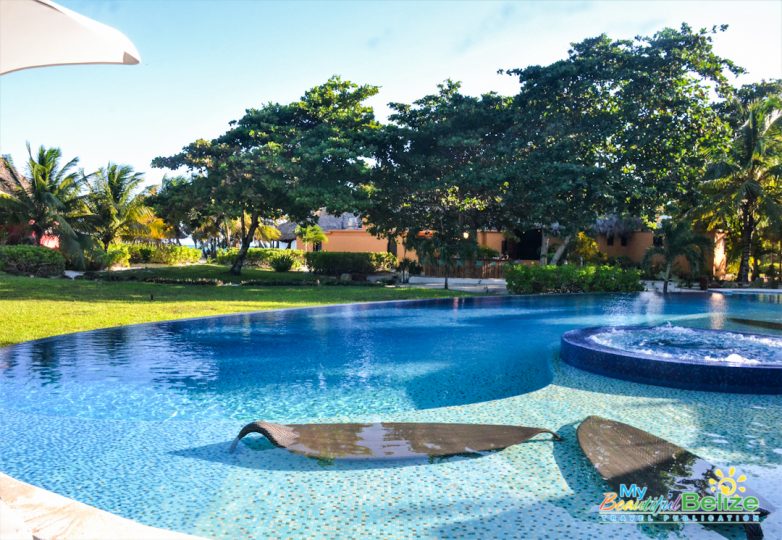 Adorned with countless accolades from the likes of Condé Nast Traveler, Travel + Leisure and the New York Times, Matachica is luxurious without the sterile pretense of a high-end resort. On the contrary, the landscapes and décor couldn't be more inviting. Comfort is a high priority at this island gem, and no detail has been overlooked when it comes to intimate surroundings, warm colors, eclectic art, and subtle lighting. Music in the common area is soft with an ethno-euro pulse, and no blaring TV sounds assault the solitude.
Thoughtful sitting areas throughout the property encourage guests to relax and enjoy each other's company or cuddle up with a good book in one of their cozy nooks.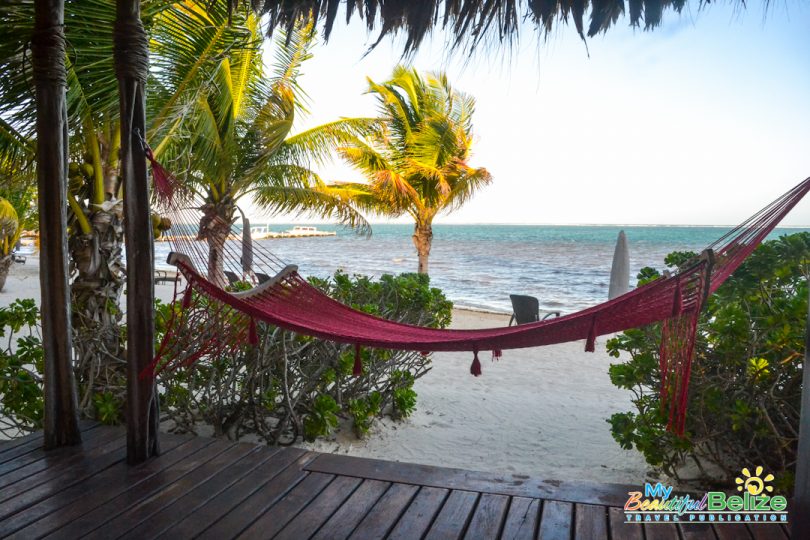 Of course, their super attentive staff are at the ready whenever needed, and they always greet you like a friend. So how is it that they managed to make something great even better? New to the property is an expansive dock that extends over clear blue water towards the white ribbon of the nearby reef.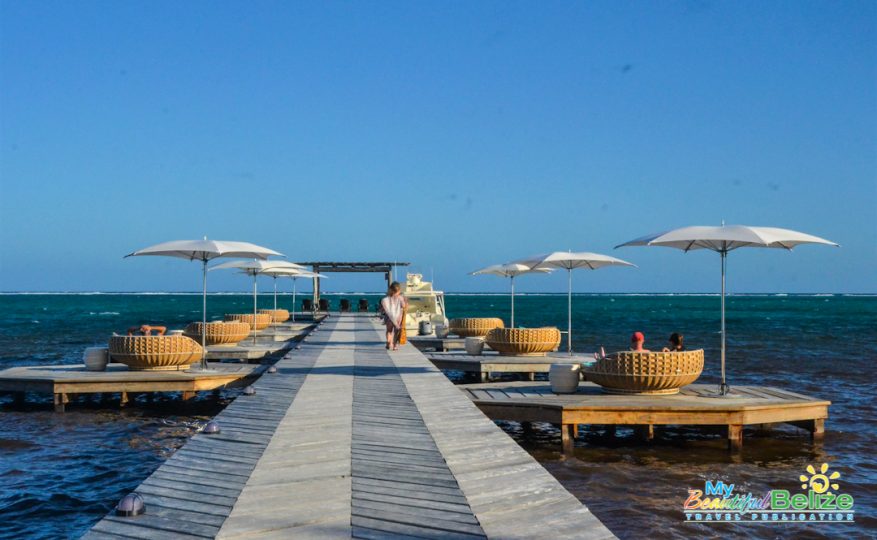 A handful of private umbrellaed seating pods line both sides of the dock where guests can enjoy the sun, sea breeze and peaceful Caribbean view. Wait staff keeps the food and cocktails coming while the day is spent lazing in overstuffed lounging baskets big enough for two.
The guest cabañas have also seen a transformation, from a classic palette of white with color accents to a bold pop of color. Bright with lush tones and soft pastels, tropical murals created by illustrator Cécile Gariépy adorn the room's highest wall at the head of the bed. Using imagery that tells a story, the effect is stunning, with color accents taken from the mural added to other décor within the room. The ambiance is warm and sexy, a perfect island retreat to be shared with the one you love!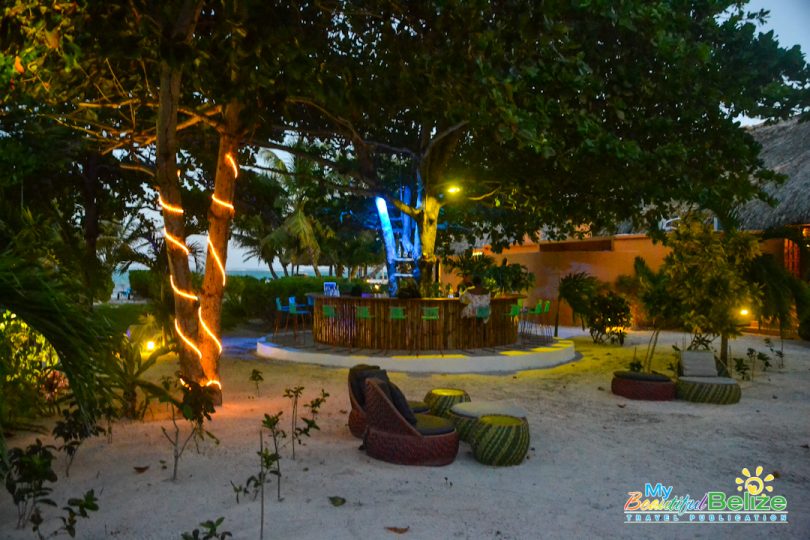 I adore outdoor spaces, and perhaps my favorite addition to this wonderful property is their Almond Tree Bar. Creatively utilizing one of the larger trees near their sparkling pool, the new bar surrounds the tree where the expanse of its canopy offers cool shade.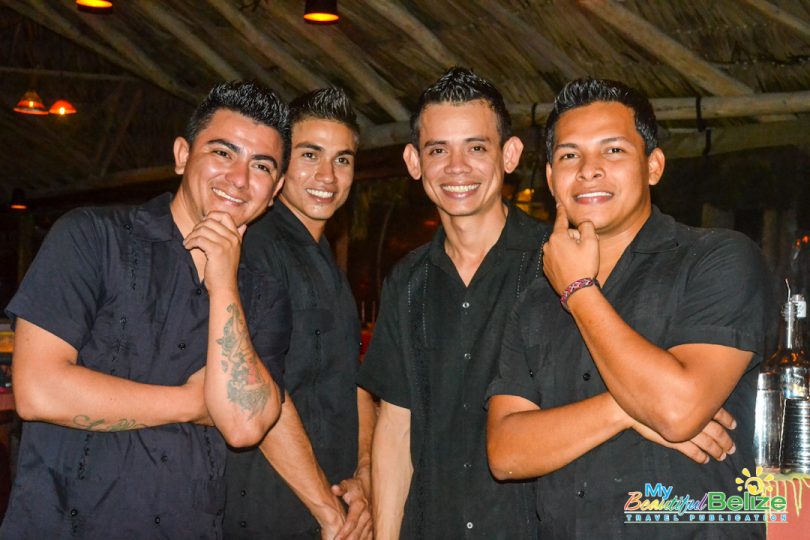 Shelves within the trunk display some of their exotic liquors and the space begs for some quality time bellied-up to the bamboo bar, making best friends with one of their talented mixologists. Once again, Matachica has created a setting that you quickly settle into and may never want to leave.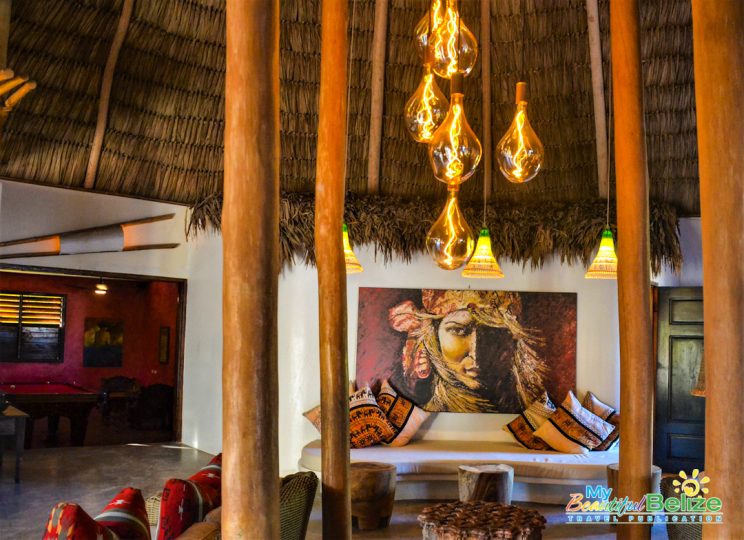 The Matachica management credits the talents of Canadian designers Byron and Dexter Peart for the stunning makeover. Utilizing international furnishings made of natural and even recycled materials at times, the designers perfectly incorporate contemporary and artisanal products to complement the global vibe of Matachica. With unique lighting, homeware, fabrics, and décor from Spain, Mexico, Greece, Guatemala and the United Kingdom, the results personify the heartbeat of Matachica.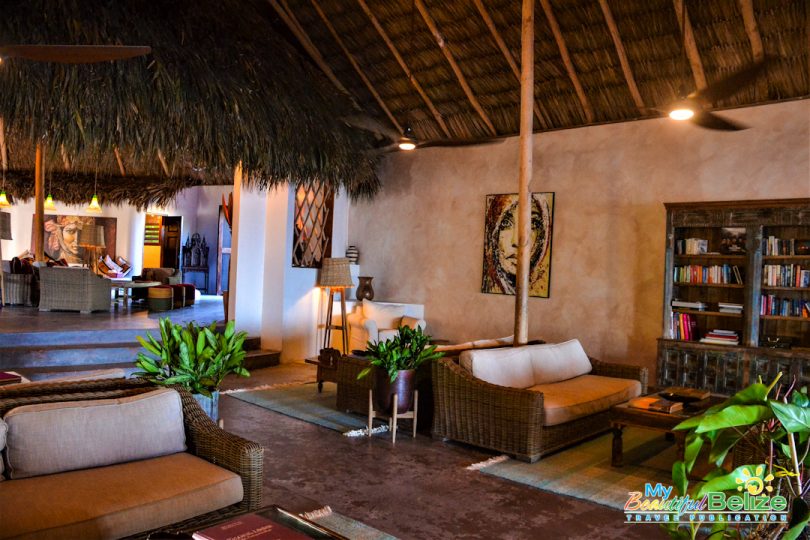 Located five miles north of San Pedro Town, guests are welcome to dine at their award-winning Mambo Restaurant or enjoy a cocktail at one of their two bars. For more information, please visit their website at www.matachica.com.