Every February 15th, I get to wondering what lobster fishermen get up to during the closed season. From June 15th to February 14th, they have been working their traps and heading out to check on their catch, cleaning and selling them for our consumption and for export. But lobsters need to go on honeymoon for a bit, so they can make more delicious babies for years to come. That means no lobster fishing, and it means my mind wonders what these fishermen are up to during the off season.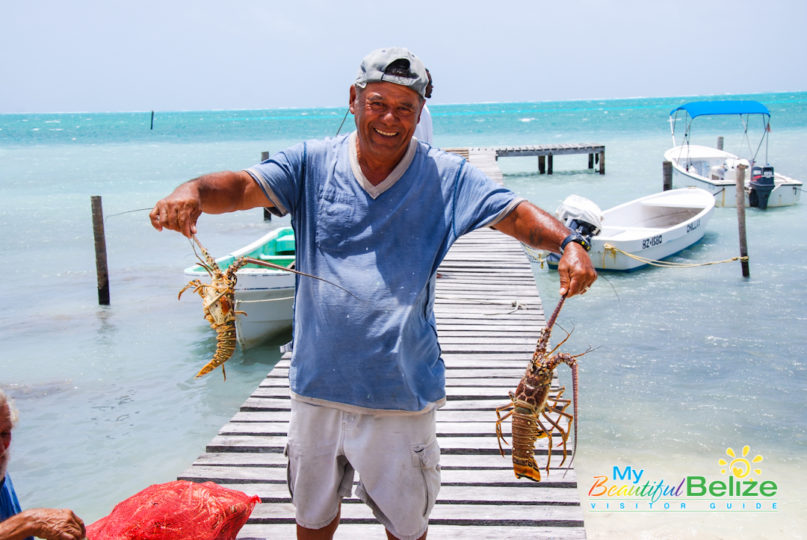 I mean, I think I have an idea:
*cleaning, fixing and upgrading their traps
*sorting their gear
*meeting with clients and figuring out their next season's requests
*working on their new season's fishing outfits (I hear a little dazzle and glitter never hurt)
*perfecting their lobster BBQ recipe
*nap (often)
*meet up with their fishermen friends and have a cold one at Cholo's…told you my imagination was wild and silly!
However, the not-so-fun reality is that we don't actually have full-time lobster fishermen. Our guys are year-round HARD workers – who definitely deserve to grab a cold one at Cholo's after a long day!
As such, when one season closes, another opens, and thus our fishermen friends might rest a couple days before heading back out to get conch. Some are certified tour guides who take visitors out to snorkel, dive and picnic. They also go fishing both in and out of the reef, their catch landing at restaurants across the island. There isn't an off-season for these hard workers. But come June 15th, they're back with our favorite crustacean. Their gear might even be a little bedazzled…maybe…okay, maybe just their Yeti cup (those seem to be a thing) – no judging!