Submitted by: National Institute of Culture and History (NICH)
Kimberly Hannah Griffith was born in1970 in Belize City. At the age of nine, her family moved to Corozal Town, where she has spent most of her life. One of Kimberly's earliest introductions to art was brought about while she was attending Primary School where a teacher taught her the craft of macramé.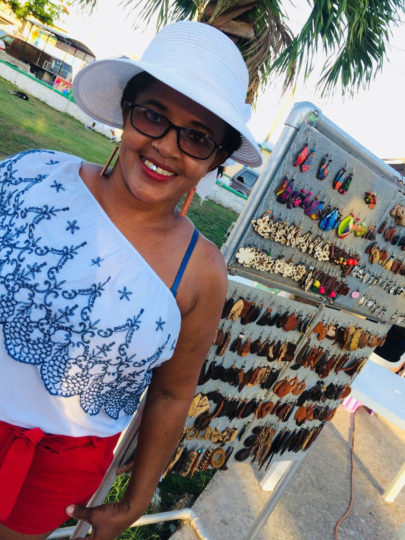 In 1989 during her first pregnancy, Kimberly taught herself the art of crochet. Over the years her pieces evolved into one-of-a-kind clothing designs: dresses, swimwear, tops, and coordinates. Kimberly ventured further and began creating her own jewelry which has evolved to include natural items such as seeds, wood, seashells, coconut shells, and more. "I turned my creativity into a business. It was a natural gift of creativity motivated by God which allowed me to self-elevate in the field."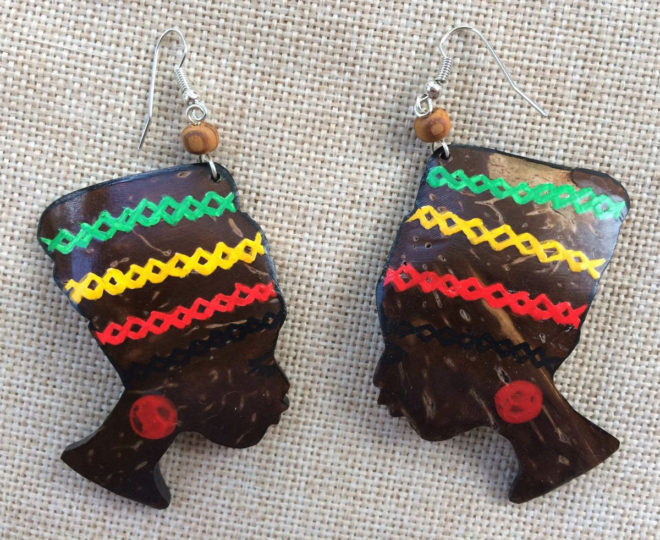 Kimberly also has a passion for her community. In 2005 she organized the popular Corozal girls dance group the "Rainbow Dancers". Over five years Kimberly worked with the group, as a choreographer and costume designer. In 2007 Kimberly worked alongside the Women's Department teaching women from the villages of San Joaquin and San Narciso the art of crochet.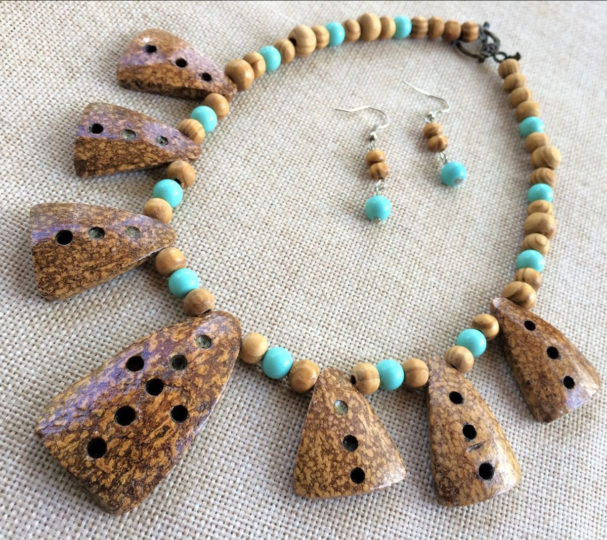 Kimberly now invests her time developing her brand of botanical jewelry—"Sub Umbra Jewelry" with keen emphasis on the mahogany seed pod. Her latest line consists of hand-painted coconut shell earrings – "Cultural Divas". Kimberly sells from her home studio along Corozal Town's popular waterfront – Miami Beach, as well at the Tourism Village in Belize City and Lamanai Landing in Orange Walk. She is a regular participant at Corozal Town's monthly 'Art in the Park' event.
Kimberly Griffith looks forward to opening her studio/workshop in the near future where visitors can purchase a piece of handmade jewelry or take the opportunity to make their own. You are welcome to contact Kimberly through her Sub Umbra Jewelry Facebook page.