Seeing as Belize is a coastal country, locals and visitors get to enjoy a variety of fresh seafood. From seasonal shell fish to local favourites like snapper and grouper, we dish out a lot of marine cuisine.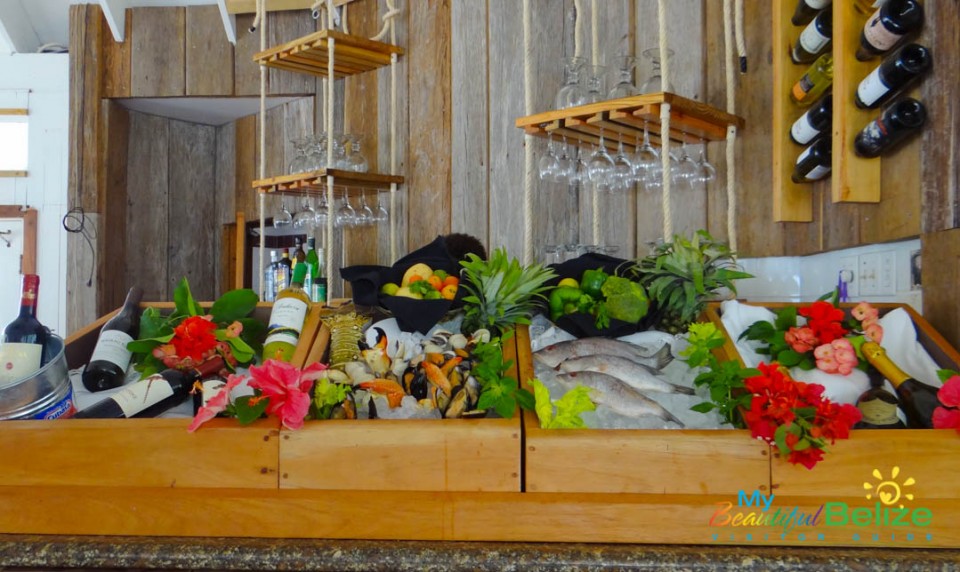 In San Pedro Town, seafood specials are always in high demand. With the arrival of Pier 366 at Banyan Bay Resort, there is a new place to try out new, delicious seafood items.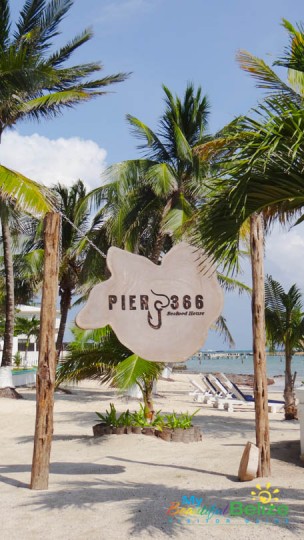 Pier 366 Seafood House recently opened its doors, and is serving up some great seafood and Caribbean cuisine.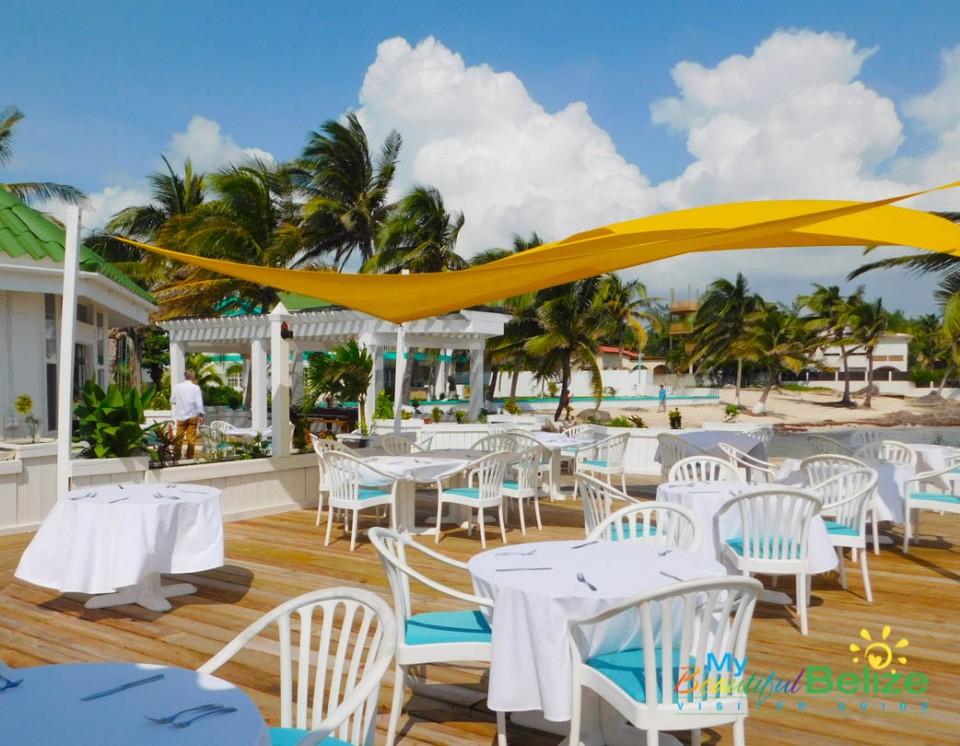 The over-the-water restaurant has replaced Rico's Bar and Grill, featuring new management, décor, menu and even a new Executive chef. We were invited to experience the new restaurant, especially all the tasty treats being cooked up at Pier 366.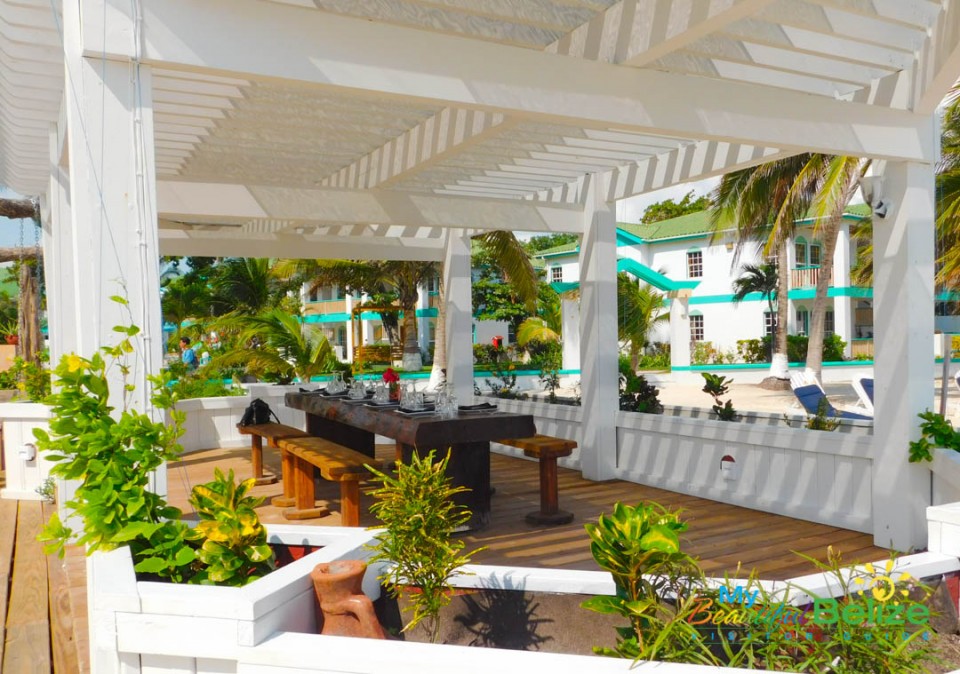 The new restaurant features a covered dining room, patio seating, a vine-covered pergola, a "swing" lounge, communal table and beach bar.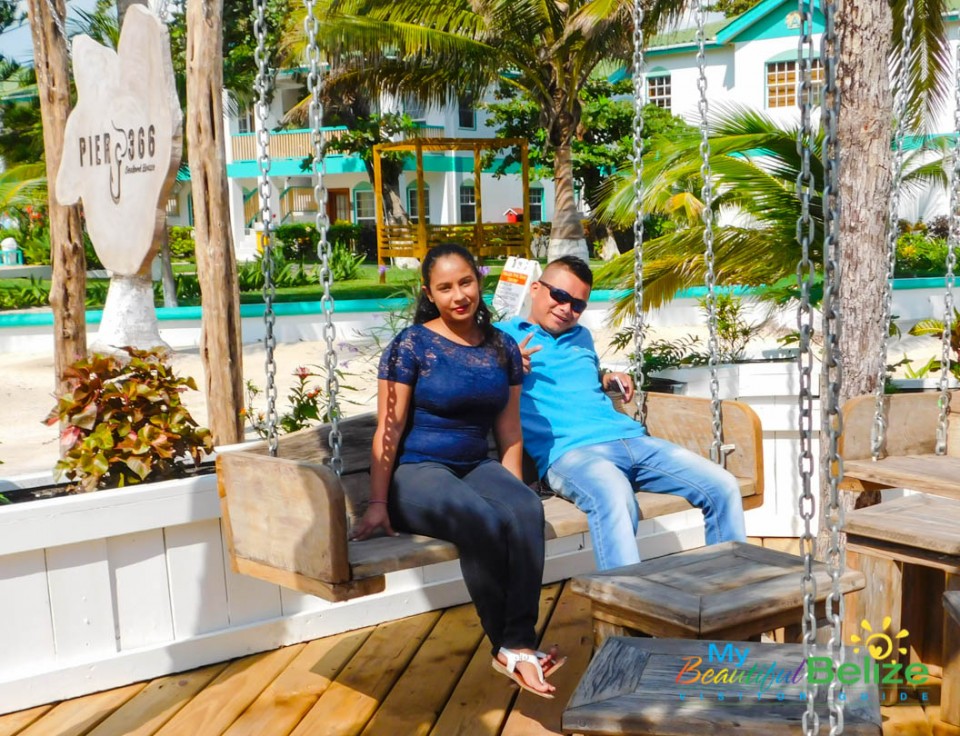 The overall feel of Pier 366 is certainly rustic, with gorgeous salvaged wood used to create the new bar, and in accents across the restaurant.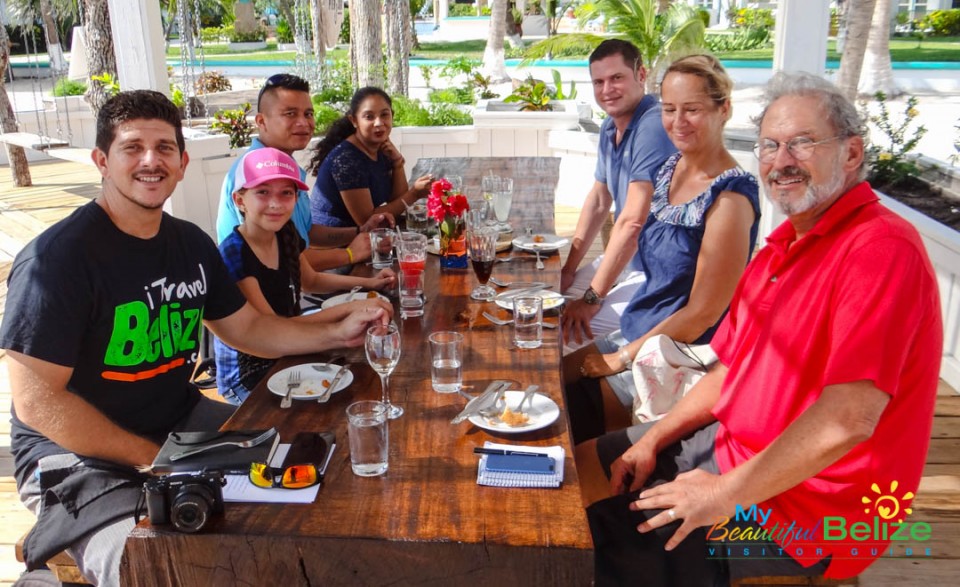 The star at Pier 366 has to be its new communal table dining experience. A beautifully crafted Mahogany table seats up to 12 comfortably, and is perfect for large groups or anyone who wants to take part in Pier 366's scheduled family-style seafood tasting.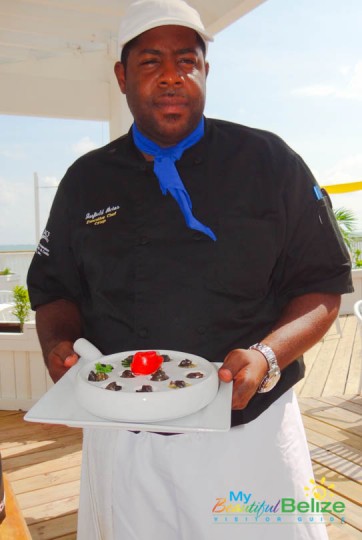 While the décor can certainly set the precedent for a great dining experience, it is the man in the kitchen who is really creating magic.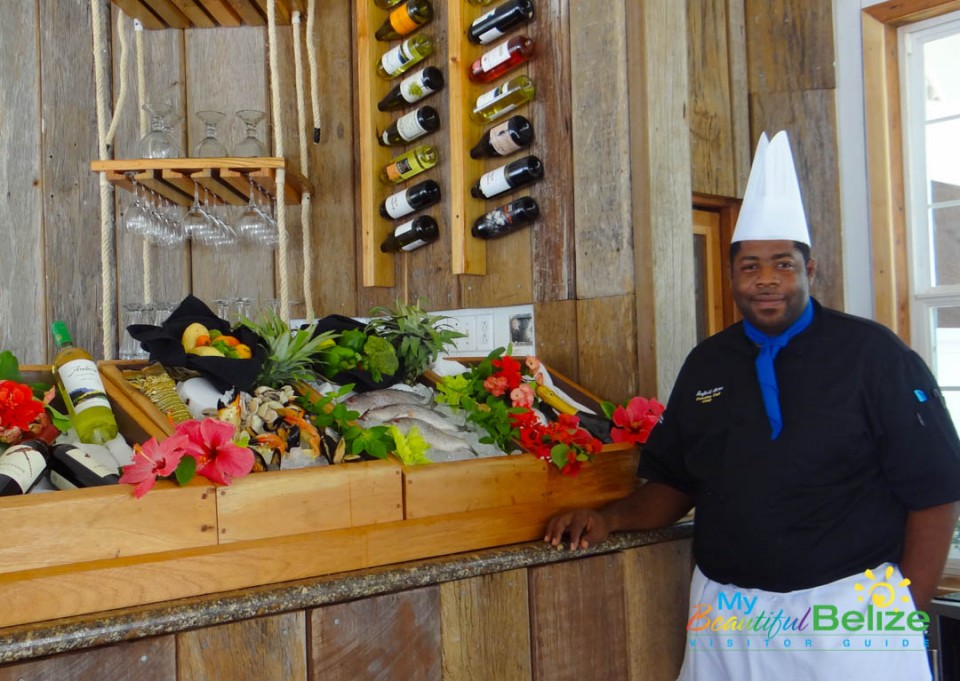 Award-winning Chef Garfield Victor is a Barbadian national that brings 15 years of international experience in Caribbean cuisine, and a passion for cooking. He believes in simplicity, not masking the freshness of ingredients. He has definitely created quite a spectacular menu for Pier 366.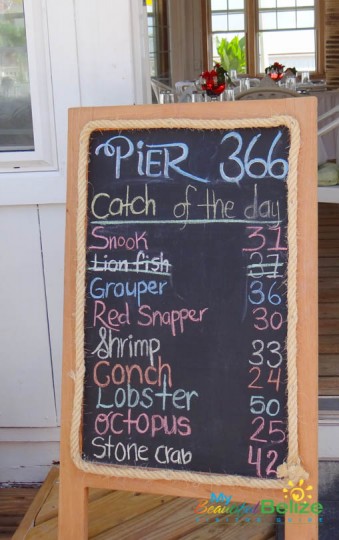 As a seafood house, Pier 366 prides itself in offering patrons a "sea to table" experience, serving locally sourced produce and fresh seafood.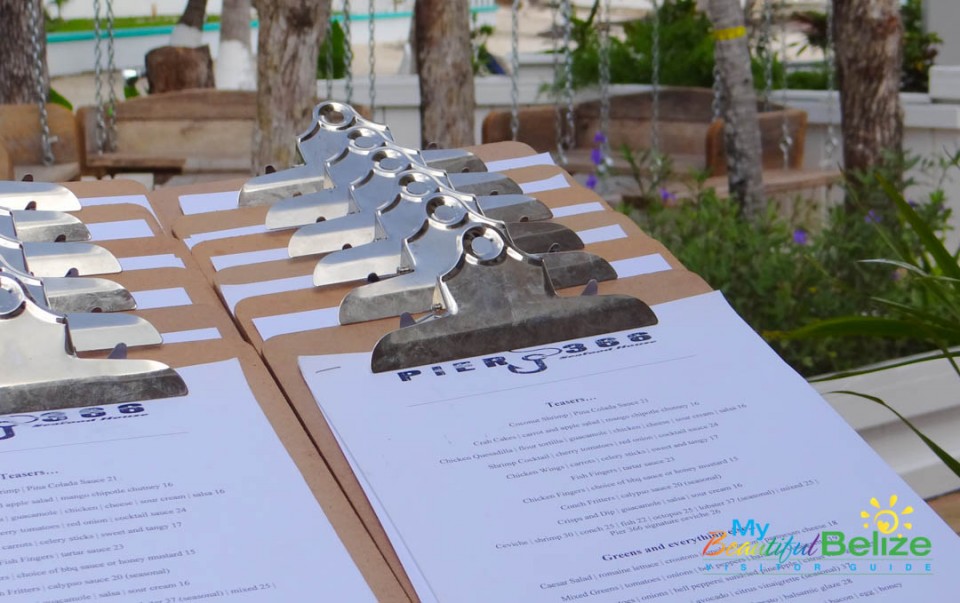 With options such as lionfish, snook, grouper, red snapper, shrimp, conch, lobster, octopus and stone crab, customers can choose their catch of the day and how they want it to be prepared.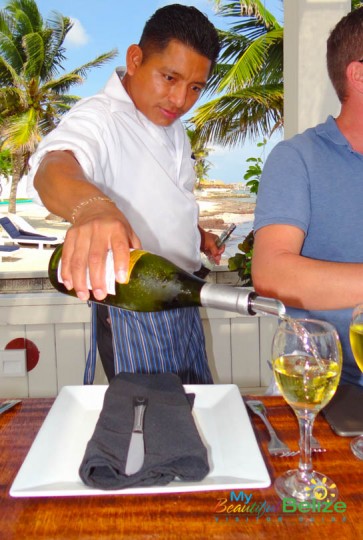 We were able to indulge in seafood galore via the communal table experience. Appetizers included roasted shrimp with an olive, avocado, cucumber dressing; escargot in a garlic based sauce; Pier 366's signature ceviche, which takes the classic and adds a twist coconut milk to reduce the tartness; crab cakes with a mango chipotle sauce and coconut shrimp in a piña colada sauce.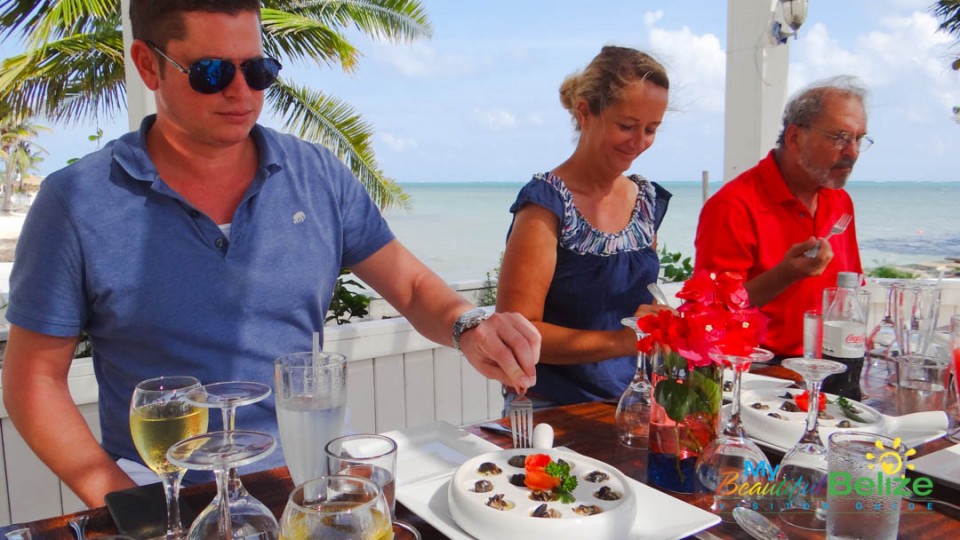 Each appetizer was delicious, but if I had to pick, I would go with the escargot and crab cakes – they were just amazing!
Our main course was served family-style, featuring Maya snapper, jerk chicken and stewed lobster with side of asparagus, beets, broiled plantains and the Belizean must-have, rice and beans.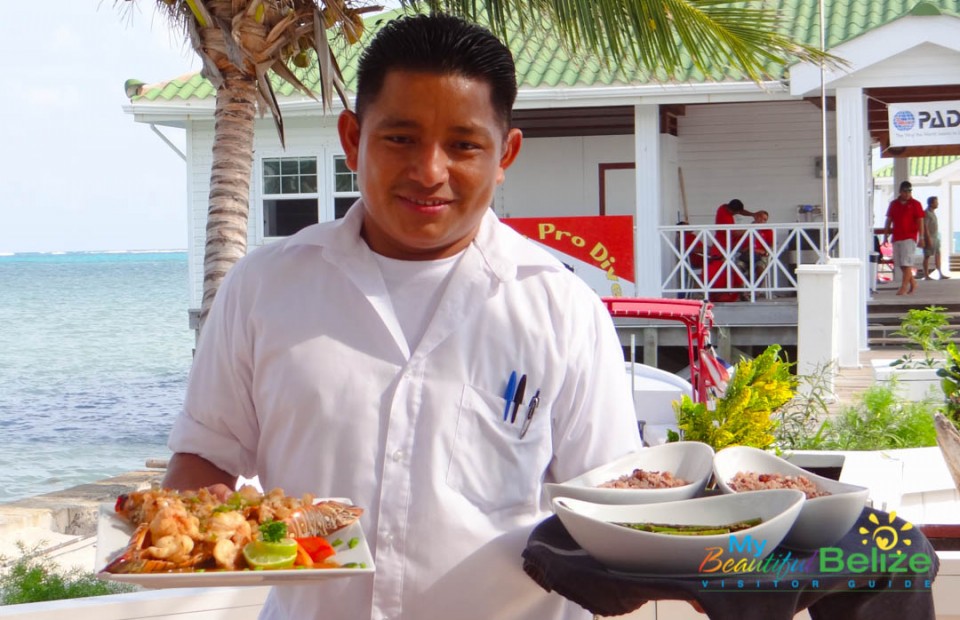 It was a perfect selection of dishes to be shared among a large group.
For dessert, I tried the Caramelized Banana Rum Cake with vanilla ice cream.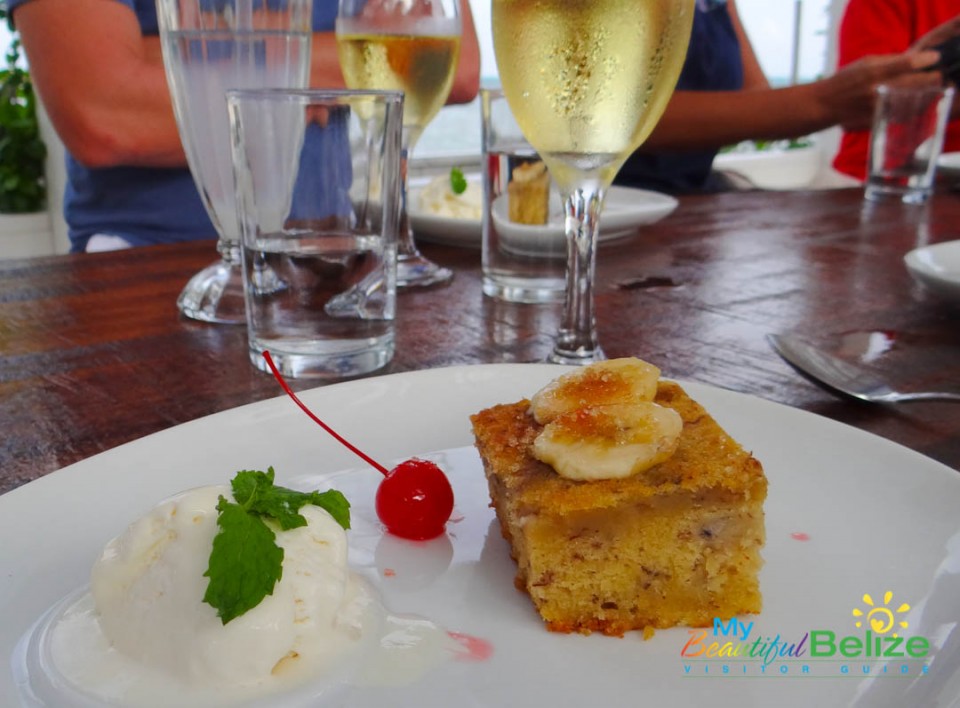 It just the perfect level of sweetness, super moist, simple yet exquisite.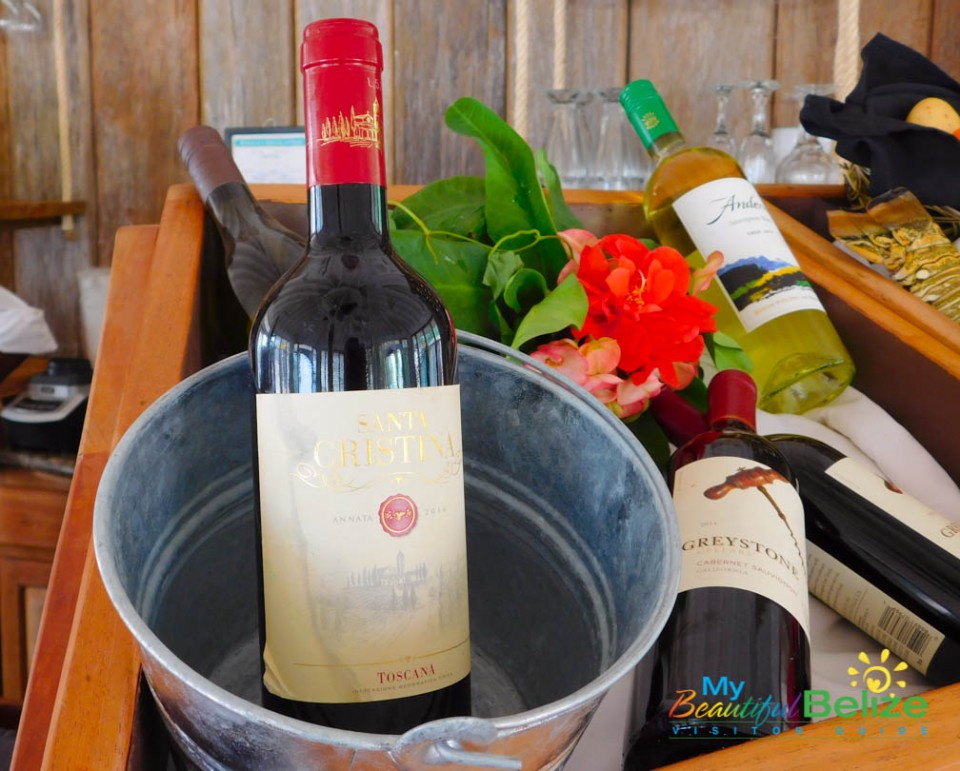 Pier 366 also has a large selection of wines, specially selected to compliment the seafood dishes served at the restaurant.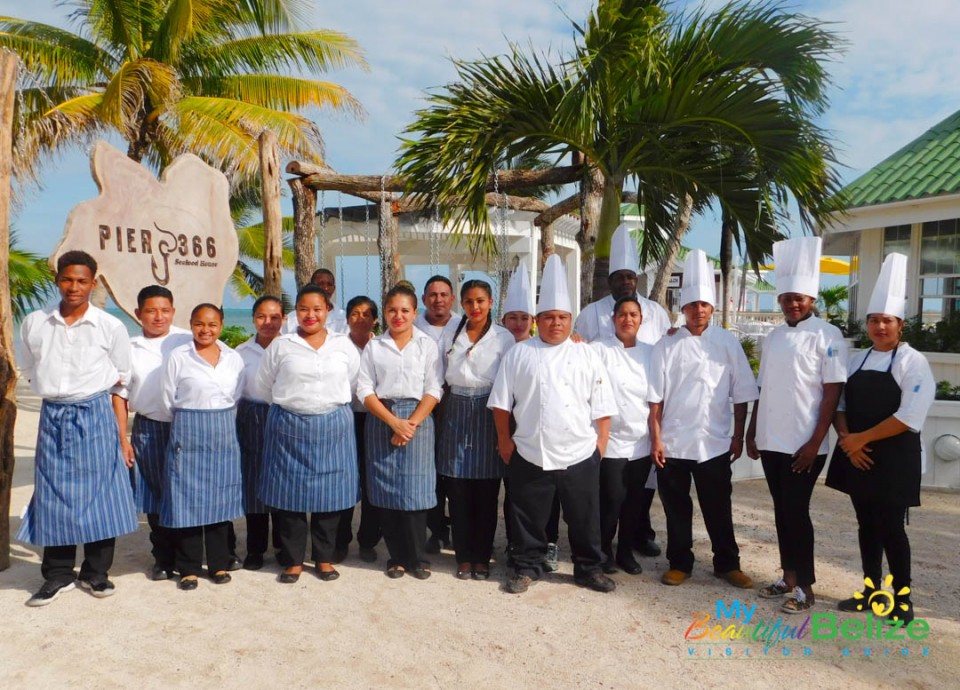 Open seven days a week from7AM to 9PM, the restaurant serves breakfast, lunch and dinner.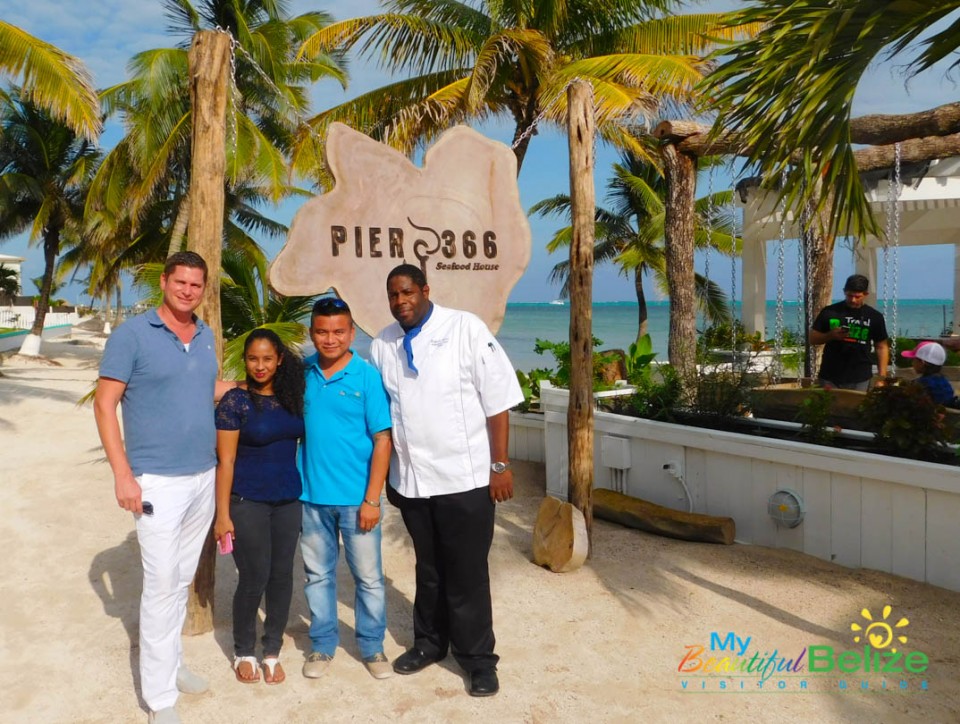 For more information contact 226-3739.