On December 2, 1960, the legendary Vivian Andy Palacio was born in the beautiful, coastal village of Barranco in the Toledo District. Andy loved music from a very young age, however his greatest passion was educating others, so his first profession was teaching. It is a little known fact that Andy was also a part of the Teachers Brigade who went to the Garifuna communities in Nicaragua. Andy rose from humble beginnings, officially launched his musical career in 1981 and released several albums. He worked in the Belizean creative arts industry as Belize's Cultural Ambassador and Deputy Administrator of the National Institute of Culture and History, whilst sharing the Garifuna culture, language, and music with the world. His last and most acclaimed album, Watina was an immense source of joy and pride for Andy.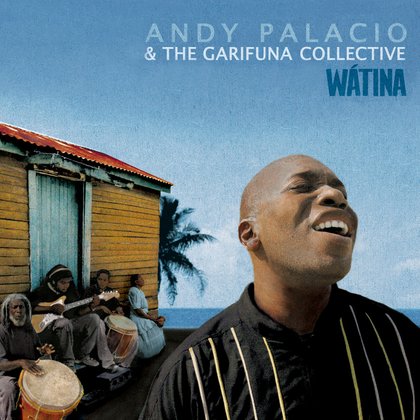 Sadly, Andy transitioned to Seiri on January 19, 2008, six weeks after his 47th birthday.  He left behind a rich legacy of songs, compositions, accolades including the UNESCO Artist for Peace, Womex Award, BBC3 Awards for World Music award in the Americas Category, Garifuna Cultural Ambassador, and a host of family, friends and fans. His greatest legacy are his children: Kami, Uani, Nita, Tara and Kamau.
His daughter, Kami, shared the following message:
"As we near the 13th year anniversary of my dad's death and we celebrate his 60th birthday…I'm forever grateful to those who stayed committed to keep Andy's legacy and memory alive.
I want to personally thank those who spearheaded the yearly Garifuna mass in honor of his birthday, every year on December 2nd. You guys have been doing a tremendous job.
May his memory forever live on and Happy 60th Birthday in Sieri, Daddy!"
Ivan Duran of Stonetree Records had this to say:
"As a group, The Garifuna Collective makes every effort to keep Andy's spirit and vision alive in everything that we do. Even after all these years, we continue to have an unbreakable commitment to carry on the important work he started."
Joshua Arana, Garifuna drummer, said the following:
"Andy Palacio left some messages with us embedded in the Watina Album through his songs.
Weyu Larigi Weyu (Day by Day) – praying and asking God for Strength, Wisdom, and Guidance as we go through life.
Sungubei Lidan Aban Waguwarali Wamalali (Together as One We Sing) – We are able to accomplish our goals when we do things together.
Amuñegu (In Times to Come) – A call to action for all Garinagu to start investing in our culture. To learn and teach about the great Garifuna Legacy or we will lose it all."
Even though your body is no longer here, your spirit lives on and we remember and celebrate you often.
We share a presentation of the lyrics to Andy's song, Amuñegu (In Times to Come), in both Garifuna and English, done by Mr. Sebastian Cayetano, and a birthday tribute from Andy's son, Kamau Andy Palacio!