The underwater world is alive with a variety of creatures, big and small. The sight of a manatee or a particular jellyfish can be tracked to a specific time of the year. 2020 has taught us that nothing is the same, and so you can imagine with less traffic in the seas, some creatures have decided to linger.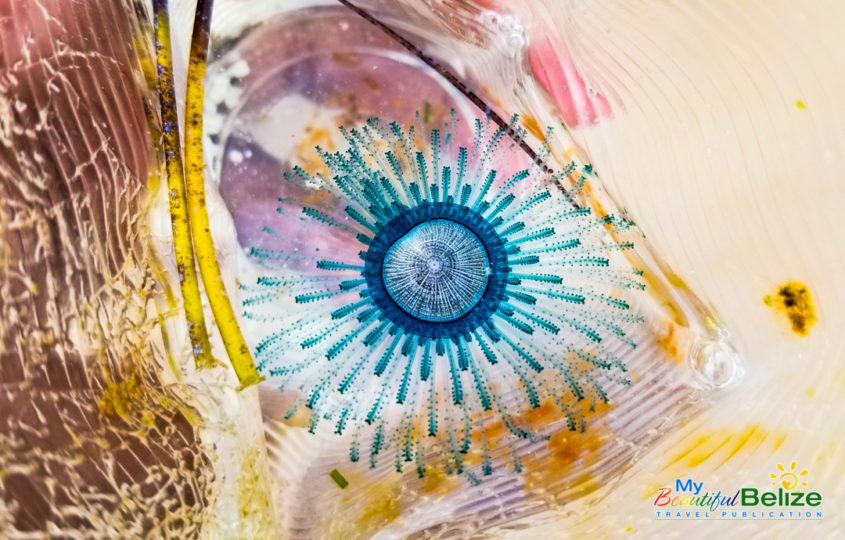 Tidal waves and currents dictate the movement of marine critters like jellyfish, and our December surprise was a beach covered in ornamental blue 'jellies' that brought color and curiosity to shore.
The Blue Button Jellyfish (Porpita Porpita) is not a jellyfish but a genus of hydrozoans in the family Porpitidae. They do have some stinging cells, but it is not significant. They stay near the surface of the waters they inhabit, mostly tropical to sub-tropical, and all over the world. Their fantastic color and striking design are an eye-catcher and make for a fun discovery when on beach walks.
While we gaped at the sight of the blue buttons, we realized that we were in the company of two other jellies: the spot winged comb jelly and moon jellies. We thought there was another type but sadly discovered that the transparent (and we mean colorless) blobs floating along were remains of the moon jellies.
The spot winged comb jellyfish seemed to have four eyes, and we were fascinated to discover that they are a favorite meal for our other beloved sea creature, the sea turtle! Oval in shape, the jellyfish, has a comb that it uses to propel itself. Another fun fact, and one I wished I had learned while on the beach, is that they glow in the dark when something moves! While I missed out on a fun night-time beach activity, I figure I will be more than ready with this information for next time.
The pretty, pink-edged moon jellies floated among the blue button, and spot winged comb jellies are often found on the beach following intense storms or tides. They have little nutritional value, so they are just empty snacks for their predators! By that, we mean leatherbacks and ocean sunfish need to eat HUNDREDS of them to maintain their energy levels. The sight of them on the beach can also indicate that their predators may be overfished.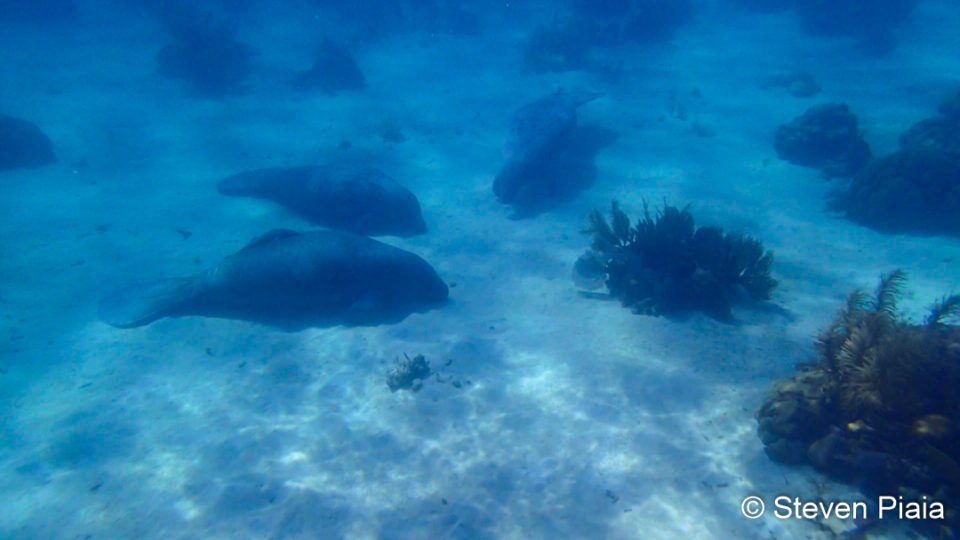 The most incredible discovery (for this writer at least) is the sighting of FOUR manatees in their happy place off the coast of northern Caye Caulker. While onboard the Lady Leslie, we were promised a quick check to see if manatees were still around since tourism has essentially been non-existent in the waters all year. We barely made it to the spot when Martin called Jody over to check some suspect sites in the water. There they were! Snouts out and floating contentedly in crystal clear blue waters, as if waiting to gift us the best Christmas surprise of all time!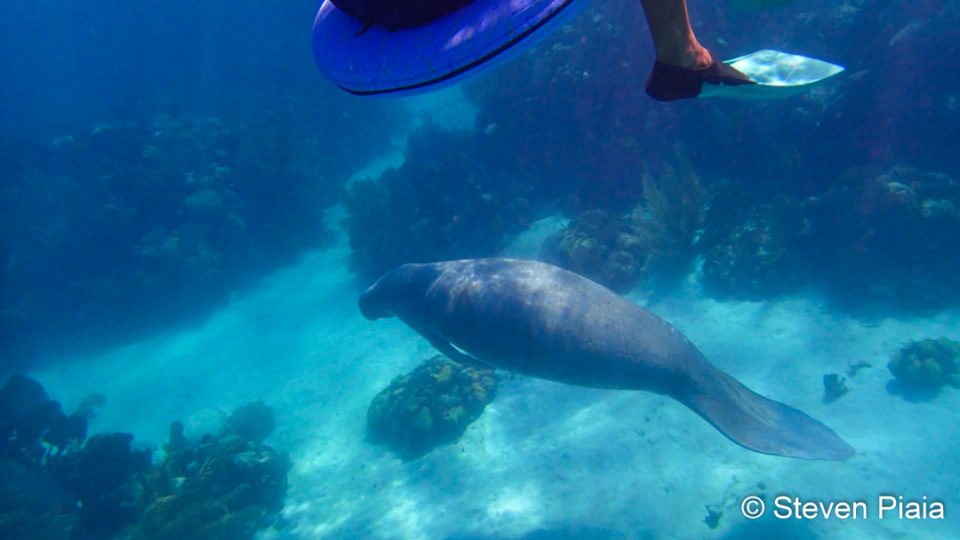 We could not get in the water fast enough! After being instructed to maintain ten feet of (social) distancing from the peaceful creatures, we snorkelled to them and observed as they grazed on the seafloor, then swam peacefully to get some air before heading back down to eat some more. After our fantastic encounter, Jody told us December sightings are infrequent, and we once again acknowledged that sometimes, the creatures need a break from us!
We cannot wait to share our natural bounties with you all when you do make it to our beautiful Belize! All the creatures, great and small, await you.