Part of the fun when traveling is sampling the local cuisine. In Belize, the food varies with each ethnic group who lives here. From our national dish of rice and beans with stew chicken to Mestizo tamales, Garifuna hudut, Maya chocolate, Lebanese baba ghanoush and Chinese stir-fried rice, your options are endless. After you have sampled some of the best, you may find yourself looking for something a tad more familiar, or perhaps you're in the mood for sophisticated? Could it be wine and cheese?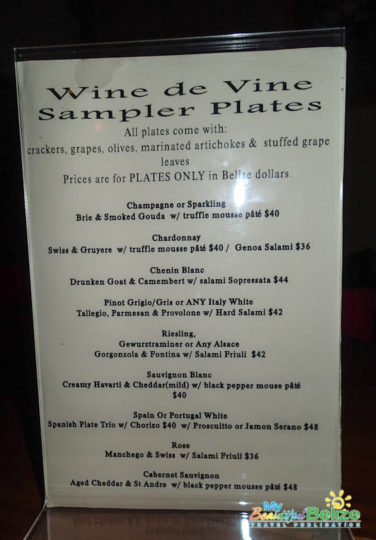 If you are vacationing on Ambergris Caye you can quench your thirst for the glorious grape and savor the best in imported cheese and charcuterie at Wine de Vine. Founded in 2002, Wine de Vine is part of a locally owned family of businesses that include The Phoenix Resort and Blue Water Grill. Whether you are looking to stock up on these dining essentials, or just want to chill out in a cool place with a bottle of wine and some delectable bites, this store/deli/wine bar has been a longtime island favorite.
Although anytime during business hours you are welcome to enjoy a glass (or bottle) of wine at this comfy establishment, it's the Tuesday and Friday night socials that attract a crowd. Tuesday evenings tend to be more chill, and after a long week of work, it's the perfect place to unwind and kick off the weekend on Friday. Wine de Vine is also a favorite spot for travelers who like to mingle and sample the featured wines and recommended cheese and charcuterie platters.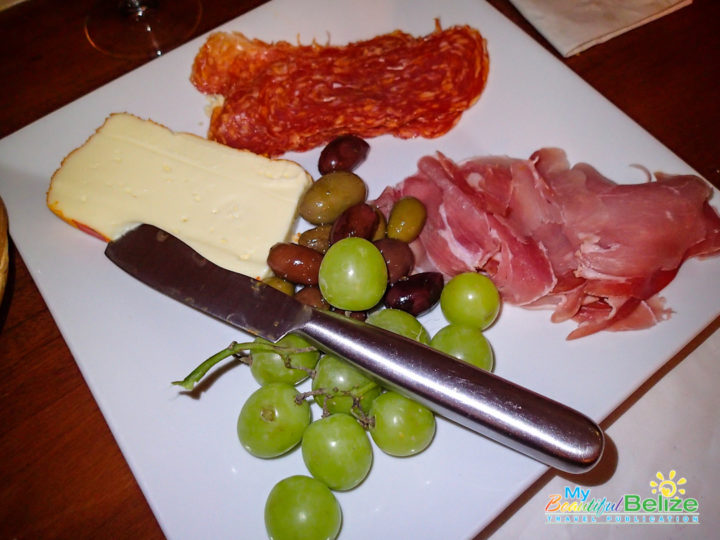 Serving imported wines and bubbly from the USA, France, Italy, Spain, Portugal, Chile, Argentina, Australia, New Zealand and South Africa, their super savvy staff can recommend a wine to your taste and the perfect antipasto to go with it. With cheeses from Italy, France, Germany, Holland, Spain, Finland, Switzerland, Denmark and even the US, you won't need a passport to feel like your taste buds have traveled the world! Add to your cheese platter the likes of imported paté, roasted meats, smoked salmon, hams, salamis, chorizo, sausages, olives, stuffed grape-leaves and crackers and who needs dinner?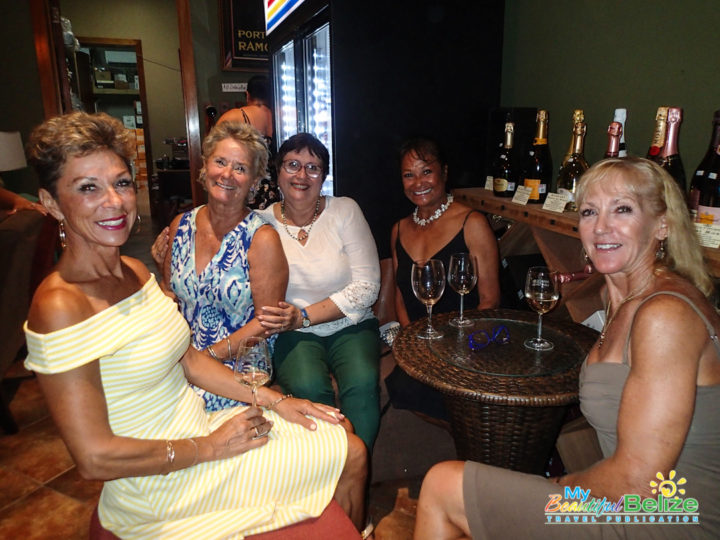 Wine de Vine is located on Coconut Drive just a few blocks south of town core. They are open Monday to Saturday 9am to 6pm and Tuesdays and Fridays until 8ish.