I've finally recovered enough to tell you about what a fantastic night I had the other day at the Montes Alpha wine dinner. My hubby works for Wine de Vine (not too shabby eh?) and so I have had the opportunity to learn about wines, and wouldn't you know it, I've got good taste! Montes Alpha ranks right up there on my list!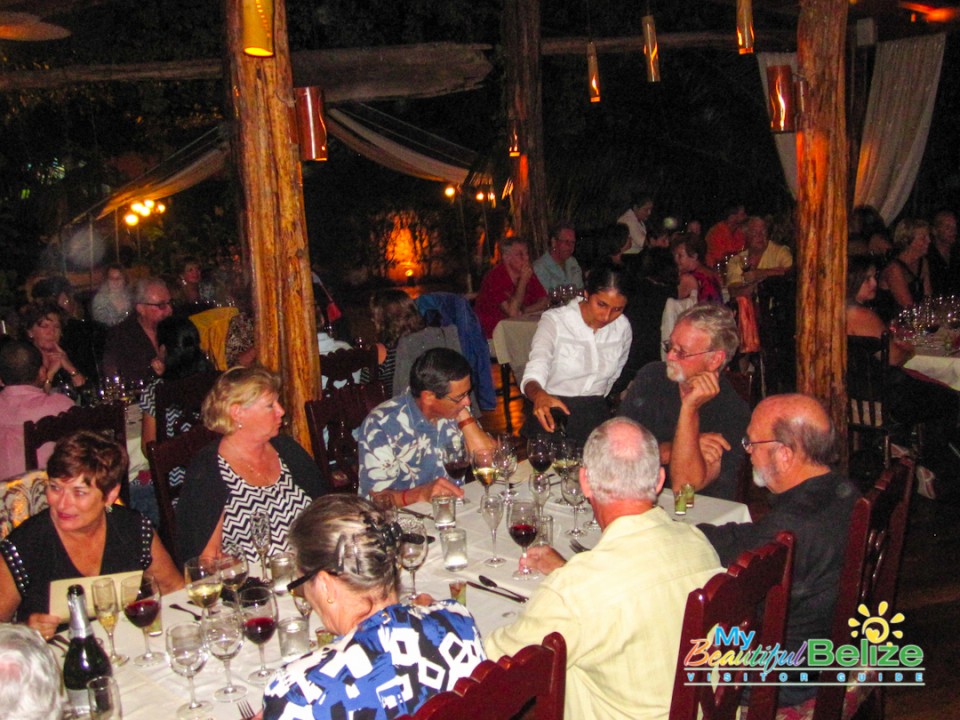 Hosted by Hidden Treasure, the first wine dinner for 2015 was a special treat. Sonia Montanares of the Montes Alpha company in Chile was on hand to talk about the various wines being poured.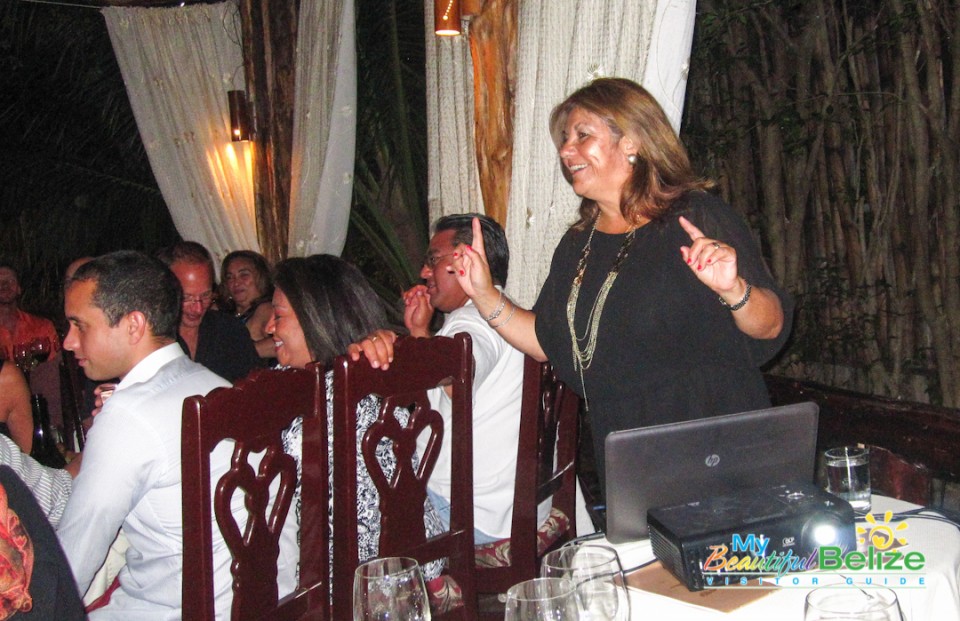 There were several courses being served, and each course had its accompanying wine…so, after I made the sign of the cross, I dove right in!
First Course: Bruschetta and Cucumber Canopy (Amuse Bouche)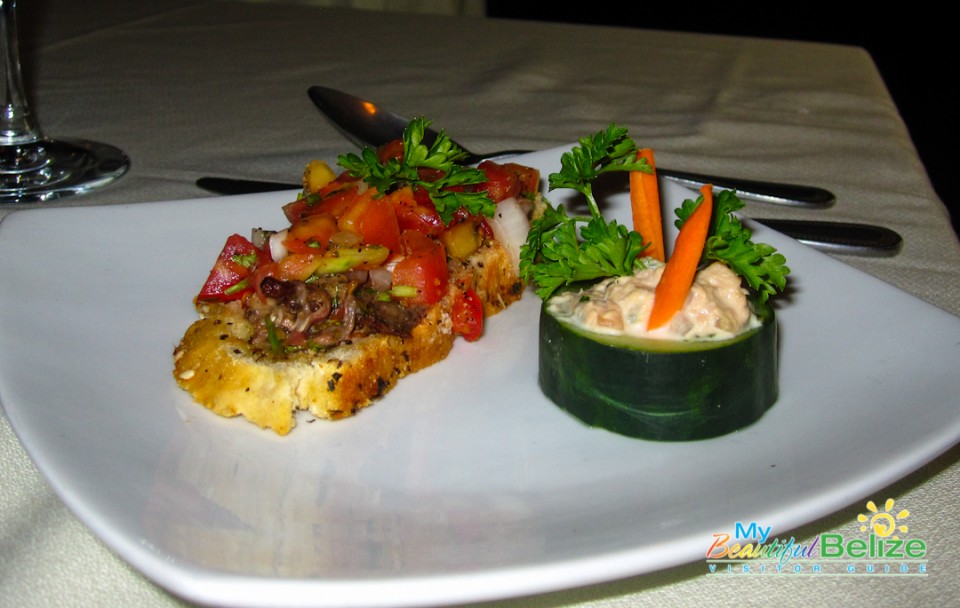 There were two wines for this course: Montes Alpha Pinot Noir and Kaiken Ultra Chardonnay.
To be honest, reds have the capacity to render my speech to slurs in two quick gulps! So to say I was hesitant is an understatement. But, this was for a story, and I took one for the team!
*Sips*…'hmm, pleasant and smooth. Ooh, this is good!' *Sips some more* This could get dangerous…ohh, look…that glass is finished! Well done you…on to the next one:
The Kaiken was icy cold and refreshing, with hints of fruit and the sweetness of vanilla. I could easily chug the entire bottle, but in a way, (later, much later) I was thankful that the servers had walked away!
Second Course: Salad, and a new love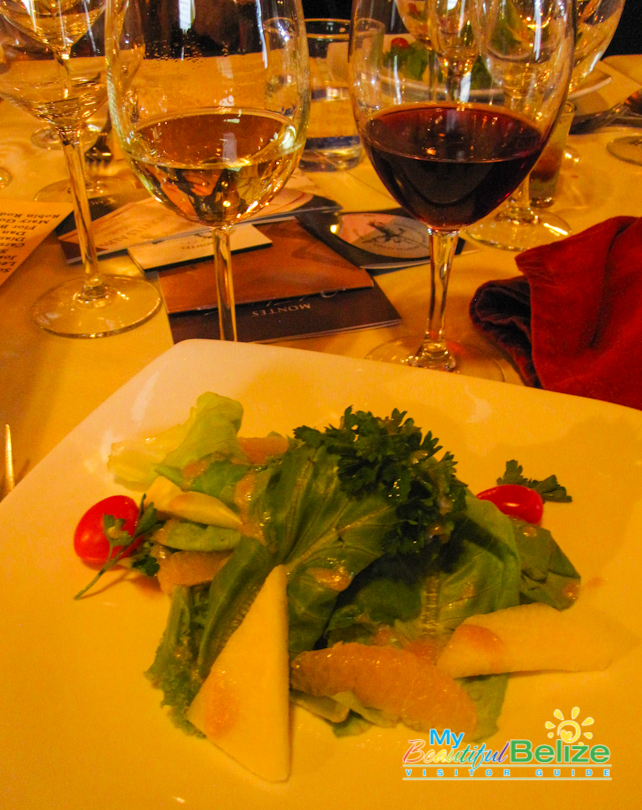 Who doesn't love a salad? Especially one with jicama and orange slices and drizzled with a tropical vinaigrette. Well, I do. It was paired with Outer Limits Sauvignon Blanc, which just about knocked me over I loved it so much! From the first sniff of that gorgeous passion fruit scent, followed by the intense flavor of lime and other tropical fruits, I was hooked. Yum…
Entrée: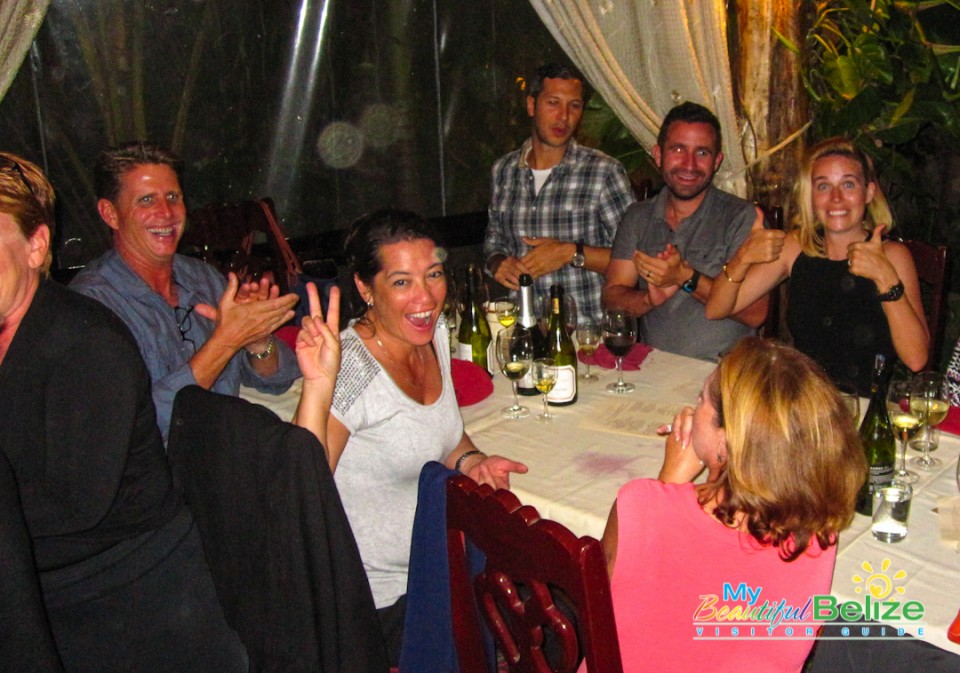 While the entrees were being prepared for us: grilled beef tenderloin and shrimp with red wine steak sauce, creamy garlic mashed potatoes and sautéed vegetables, it was fun to mingle and mix with the other attendees. Everyone was having a great time, and why wouldn't they: wine, food and friends? Yes please! I kept sipping, and somehow, the Sauv kept being poured. I did not complain once.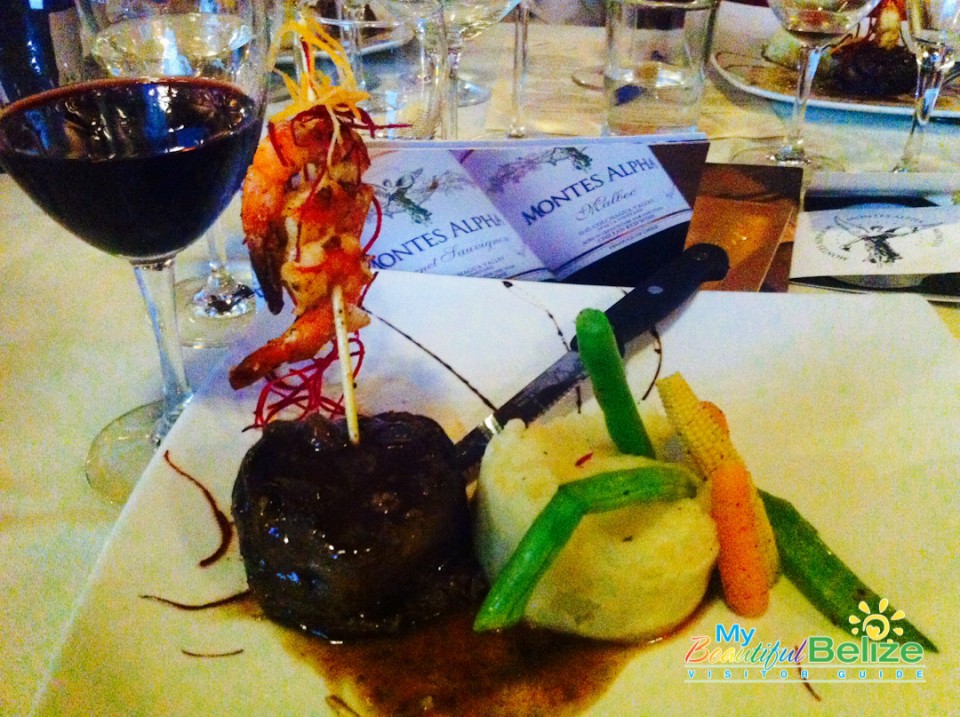 When the entrees were served, it was time to try another red: Montes Alpha blend of cabernet, sauvignon, merlot, cab Franc, and Petit Verdot. I tried very hard to read those words out loud to my dining companions, and I think they were amused at my attempts. No more red wine for me. Although, I have to say, since I tasted it (for work 😉 ), I was finding that maybe the reds I've been shying away from just weren't as high caliber as these ones. I liked these reds very, very, VERY much. *Takes tons of pictures of the wine glasses before her*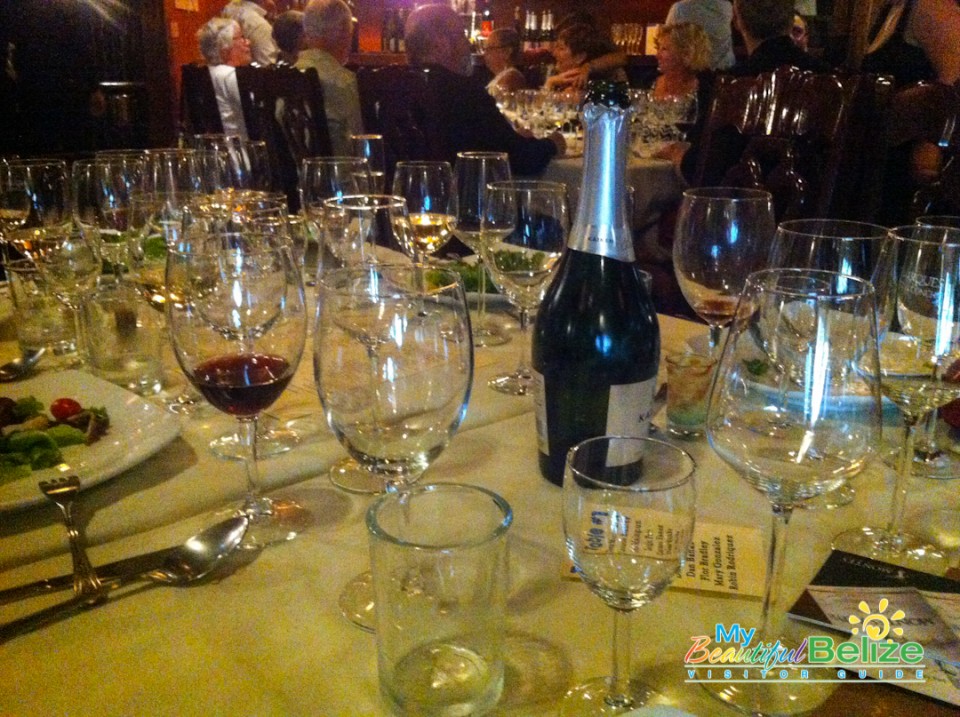 Dessert: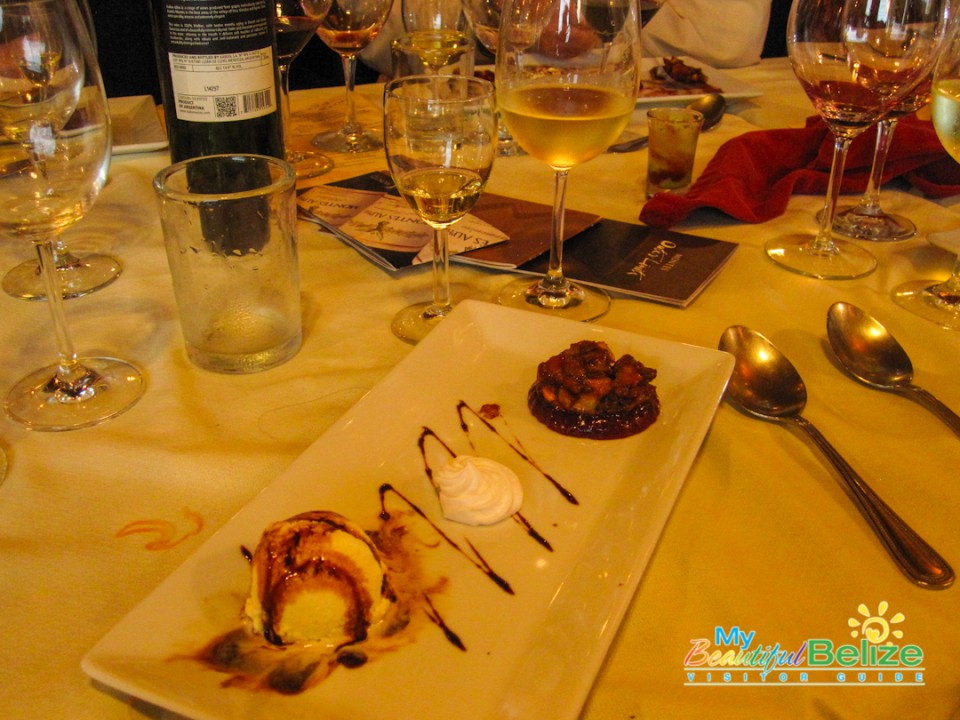 Flambéed ripe plantain, strawberry jelly and vanilla ice cream paired with the exclusive Montes Late Harvest. This was a sweet, ever-so-delicious Gewürztraminer (don't worry; I didn't even TRY pronouncing this one). I licked my plate clean, and the rest is a blur…I distinctly remember thinking that I may have had too much wine…but it did not stop me from accepting another glass of the Gershwaza-thingiemadrinkie-thing.
You know when the heels come off; it's time to go home…I was (gracefully) taken home…
Waking up the next day to the memories of a wine-filled night was fun – well, after chasing down some ibuprofen and lots of water that is. I genuinely always have a great time at these events when I'm lucky enough to attend. And I love that I can go to Wine de Vine to get a bottle of whatever stood out from the dinner. Thanks so much for hosting these great events Flor and crew! They certainly make for a fun story to tell later…much later! 🙂 😉