From its 1991 beginnings as the Sea and Air Festival to being re-branded as the International Costa Maya Festival – now it is a 'Reignited' festival set to bring entertainment to the masses. Both International and National entertainment will fill the venue in San Pedro Town, from folk and artistic entertainment to heart-pounding modern vibes, the International Costa Maya Festival: Reignited is set to make its mark for 2019.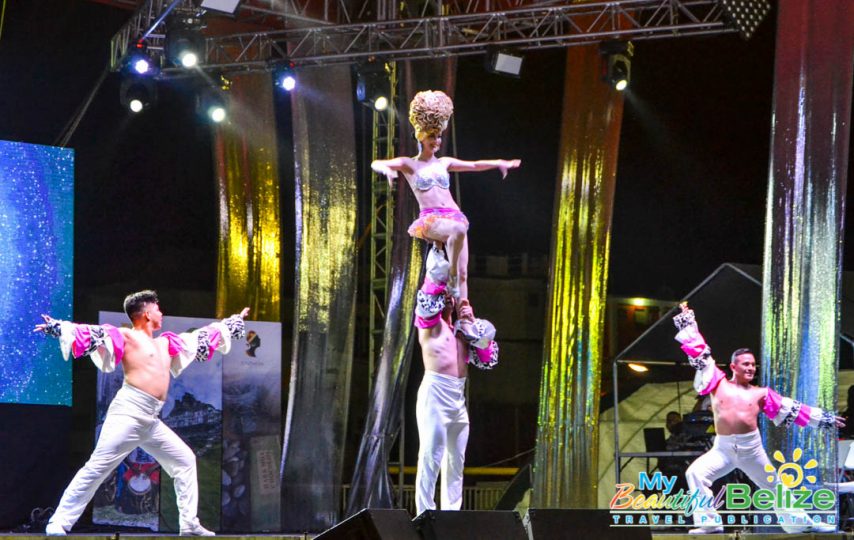 A re-energized committee will bring back 'Noche San Pedrana' – making it a street affair, bringing the block party vibes that will keep residents entertained with local band Rompe Raja and up and coming young talent Guillermo 'El Criminal' Rivero. Steel band music will add to the island Caribbean feel and highlighting the evening will be the presentation of the eight beautiful delegates from Belize, Costa Rica, El Salvador, Guatemala, Honduras, Mexico, Nicaragua, and Panama. These beauties will be vying for the coveted title of Miss Costa Maya – an annual pageant that draws hundreds to the festival grounds. The title is currently held by Honduras' Mary Cruz Cardona Galindo. An all-night street party, Noche San Pedrana will set the tone for the rest of the festival plans on Saturday, July 20th.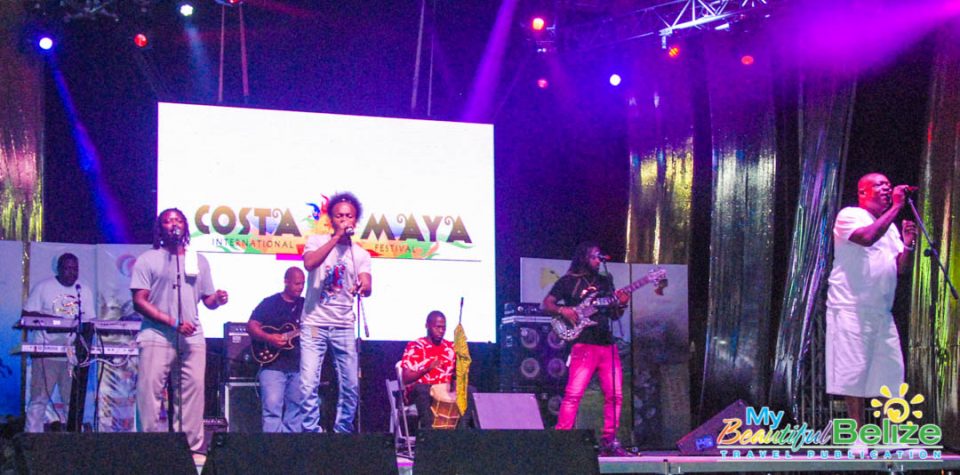 The actual festival kicks off on Friday, July 26th and runs through Sunday, July 28th. Besides a spectacular pageant, complete with national costumes, dance presentations, and the ever so nail-biting question and answer segments, there will be musical acts throughout the evening as well. Featuring local Belizean artists like TR Shine (bringing the Belizean soca vibes) and Marlyn Vansen with her melodious pop vocals and energetic dance vibes, among other special guests, the stage will be non-stop energy.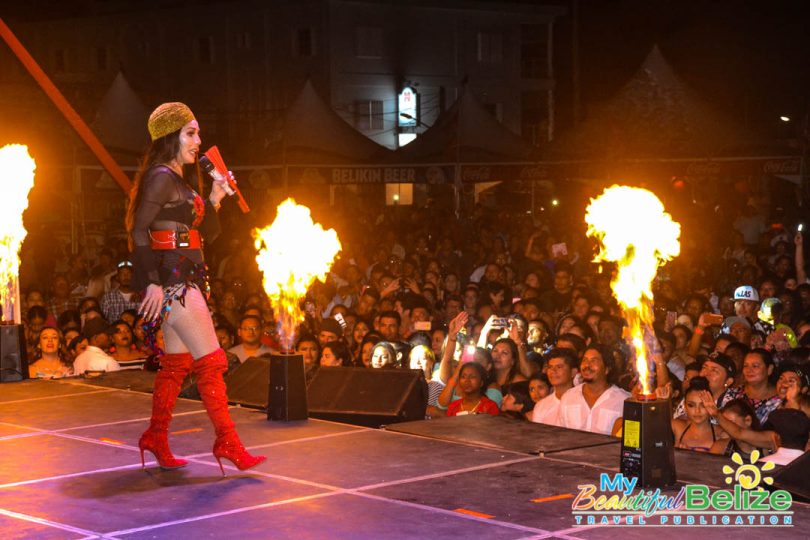 Saturday, July 27th is the classic International Night, and oh will it be a sensation. While the festival initially began as a cultural display, organizers decided early on to feature an international artist to give the local attendees a bonus, and this year, the new committee came through with international reggaeton/pop sensation Becky G! Belize's Punta king, Supa G, is set to open the stage for the main act, and knowing his style and rhythm, the festival grounds at the Hon. Louis Sylvestre Stadium will be charged up!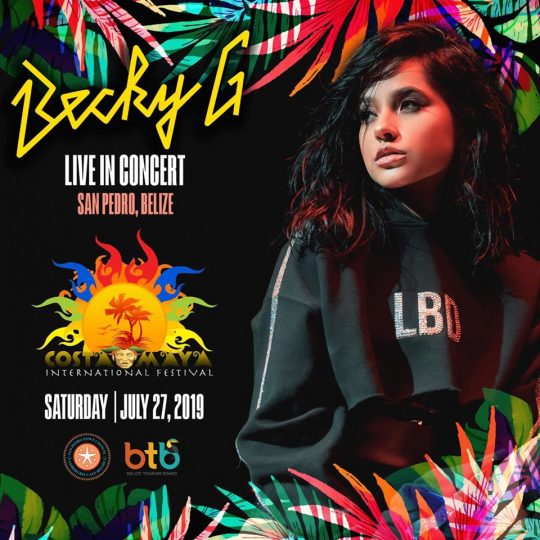 Sunday's entertainment includes a comedic act and will be quite the family affair. If you are on the island and wish to check out one of the largest festivals in Belize, Costa Maya Festival: Reignited is the place to be!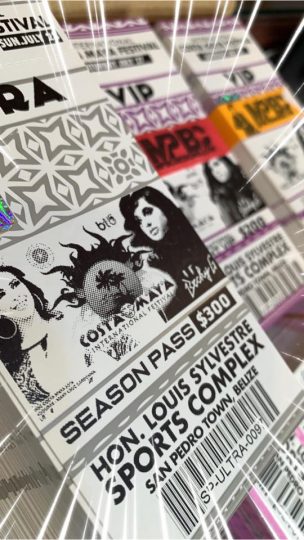 Tickets for the concert for Becky G are $150 for General, $200 for VIP, and $250 for Ultra VIP. Season passes are $175 for General, $250 for VIP and $300 for Ultra VIP. Pageant night is $50 and Closing Night is $25. For further information on the full schedule, you can visit the committee's website at www.costamayafest.comor their office inside Oh Danny Boy Realty located on Barrier Reef Drive, San Pedro Town, or call 226-2180.