Belize has ridiculous amounts of talent. You can take that statement to the bank…poets, writers, singers, musicians, dancers, painters – artists from all walks of life – bring to life a passion and love for their medium of choice. Despite the hard work it may take to bring the art to fruition, it is in our nature to have fun while doing so.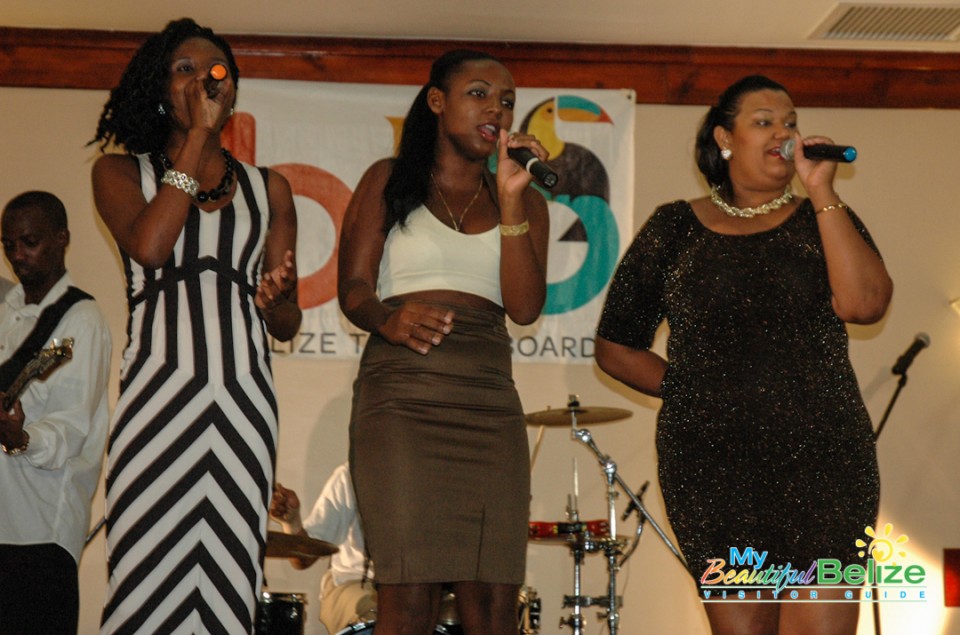 That hard work and fun was in evidence onstage at the Best Western Biltmore Plaza, where the Belize Jazz and Culture Show presented a most phenomenal production! From BB King to Morcheeba, Nina Simone to Jill Scott, vocalists and musicians alike delivered beautiful renditions of songs that sent chills up and down my spine.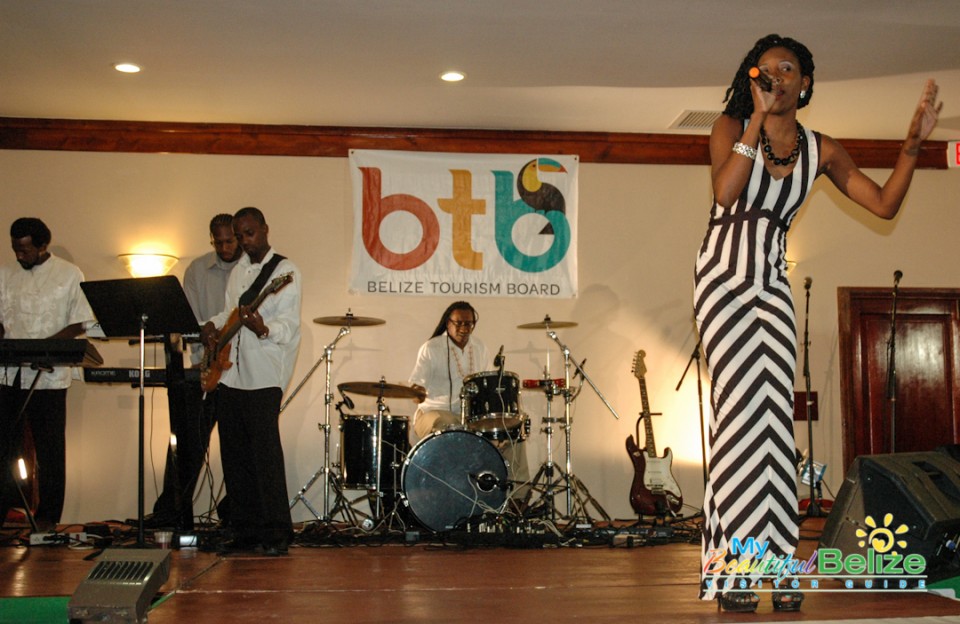 Who knew that these voices existed? Where do they come from and how did they all harmonize and create such spellbinding music?! I was in awe, and so it seemed, was the audience, who applauded enthusiastically each and every time the notes struck up and proud vocals rang out.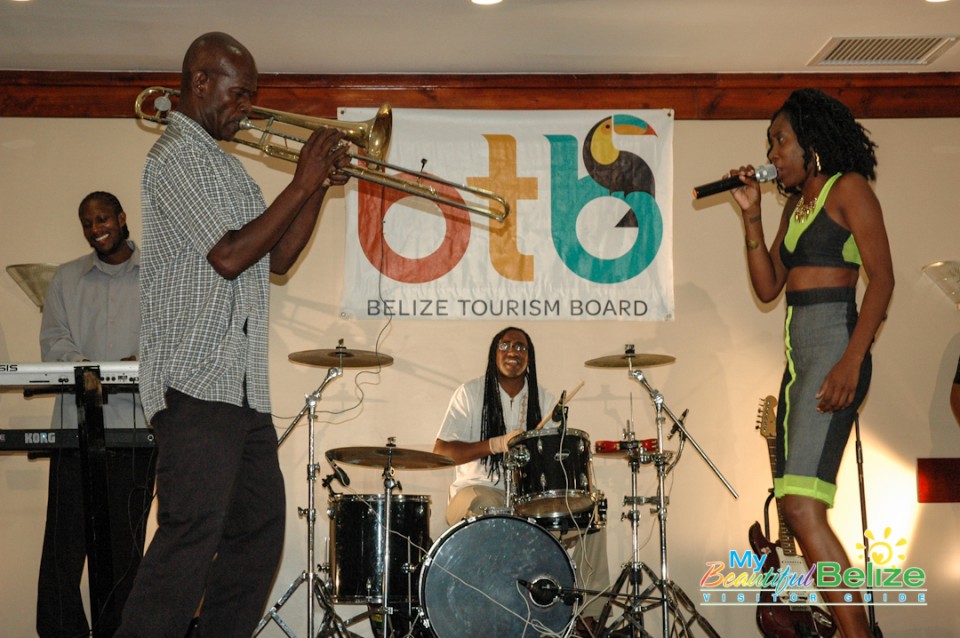 Produced by James Sanker and Glenn Tillett, and directed by Sanker, the Belize Jazz and Culture Show held on August 16th is the first in a planned series of 36 performances that will be taking over the country by storm. The ensemble includes the following: Horns: Richard Pitts (tenor saxophone), Paul Christopher Bradshaw (tenor saxophone), John Raeburn (trumpet), Lucio "Drops" Enriquez (trombone). Rhythm section: Dane Henry (keyboard), Paul Alvarez (keyboard), Fritzgerald Conserve (bass guitar), James Sanker (rhythm guitar). Drums and percussion: Elsworth Castillo (trap set), Wilford Felix (Djembe drum). Strings: Cindy Burgos (violin), Anthony Coombs (Cello).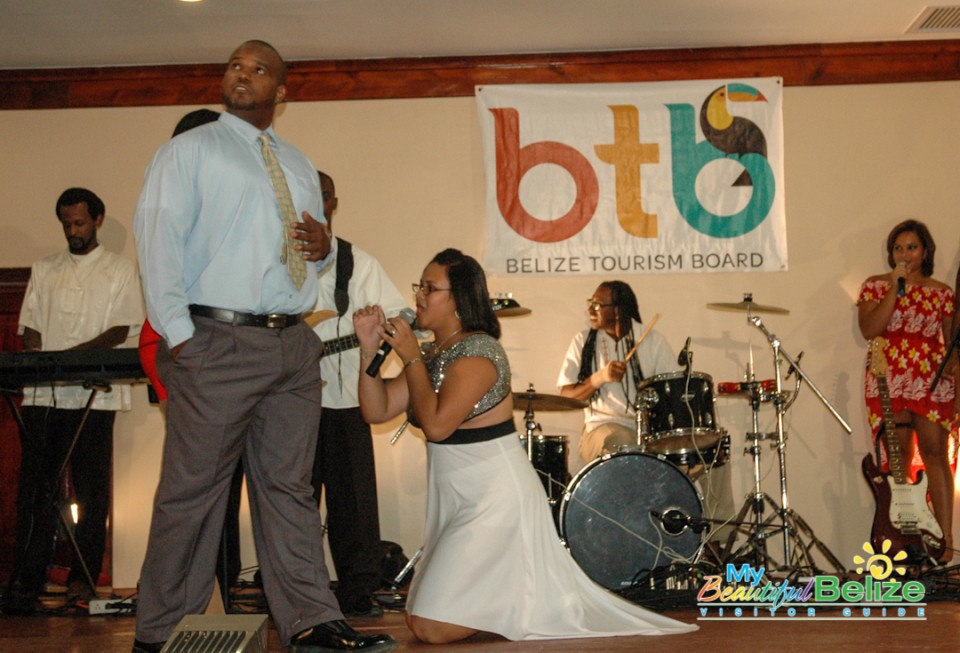 Just what kind of work goes into bringing an ALL BELIZEAN production like this to life? Well, think TWO solid months of preparations: from rehearsals to recording lines, to writing down music and getting it put together. Think 'selling' a concept that is different, and has never been done before. Think of the pressure to dispel that notion that Belize cannot bring a high-level production to life; that it cannot draw an audience with an ALL Belizean ensemble. Like Sanker and I chuckled over, it certainly was two months of 'herding cats'.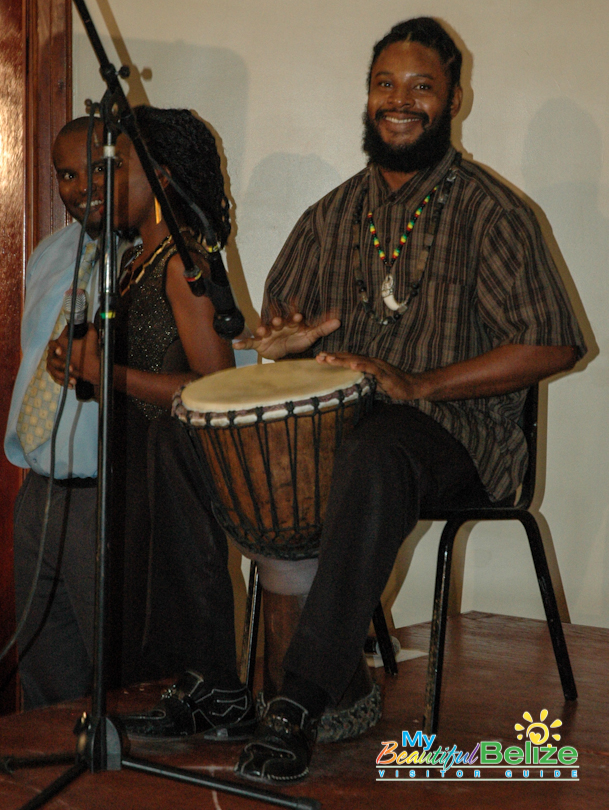 One thing that was quite easy however, was recruiting talent. "Some people think it's hard, but in Belize, there is an everlasting pool of talent," says Sanker. "All you need is to nurture and support it." Sanker and Tillett will be working hard at nurturing that talent in producing six different shows, the next production which will be performed at the Maya temple Altun Ha (March 21st – mark your calendars)! Can you imagine what an incredible experience that will be? (Don't worry San Pedranos, plans are underway for a show on Ambergris Caye as well!)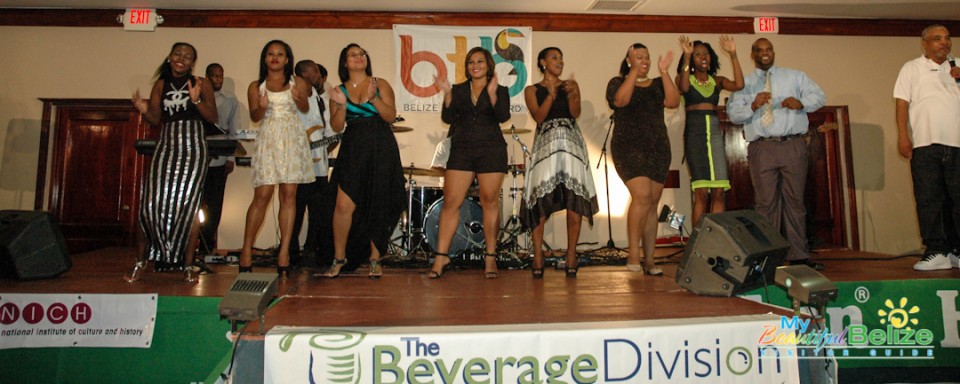 Naturally, all I can enthusiastically repeat over and over again is GET THEE TO THE NEXT SHOW!! And to those who can support the arts and believe in nurturing the creativity of our Belizean talents, sponsorship is needed. While NICH, BTB, Karl H. Menzies and the Best Western Biltmore Plaza are on board, much more support is appreciated and will go a long way in bringing Belize's talent to the 'nth' level.
Contact James Sanker at [email protected] of the Belize Music Agency to find out how you can be a part of this phenomenal production.