In Belize's lush rainforests there's all types of amazing wild-life you may encounter. You don't have to be Indiana Jones and venture into the unknown to see our exotic critters, as a matter of fact with lush greenery almost all around the country you're almost bound to see iguanas, parrots and even snakes making their way from one point to another.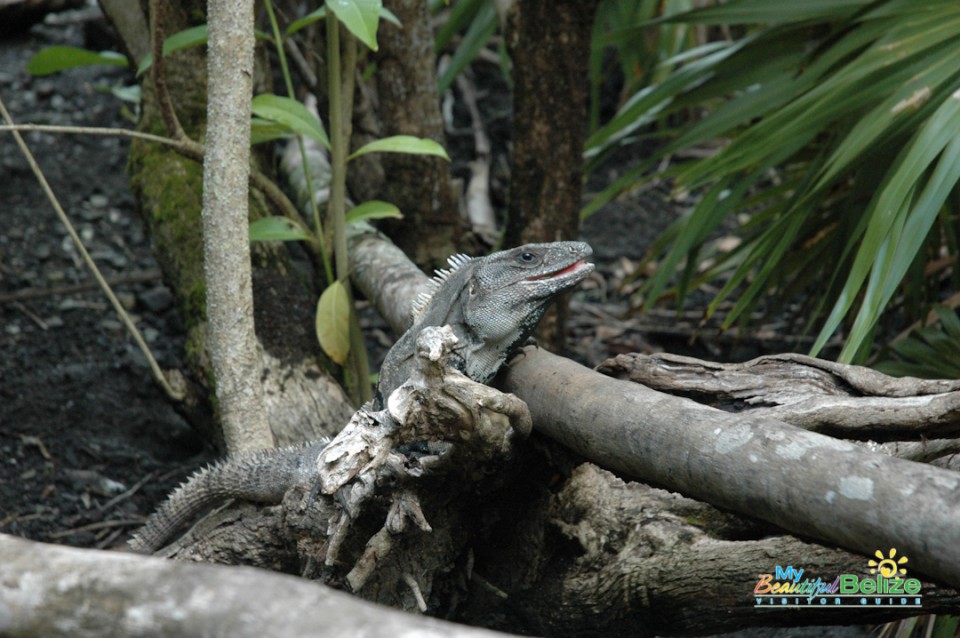 In Belize one of the many slithery creatures you may encounter are snakes such as the boa constrictor, known locally as the infamous "wowla." While they are primarily abundant on the mainland, they can be found around the islands' mangrove swamps as well. In the summer time these private reptiles come out of their burrows more often to sun themselves in the summer rays and feed on small rodents and birds.
Check out these cool shots of Nature at its best.
Above images: Wowla treating himself to a lunchtime meal (iguana).
If you're ever on the island and want to take a break from the beach and sand without going to the mainland, check out the Marco Gonzalez Archeological Site. The site is located on the Southern end of Ambergris Caye, nestled a few miles back in a rich mangrove swamp. With the bumpy unpaved roads and wooden boardwalk, getting there in itself is an adventure but you'll be amazed by not only the many artifacts and history of the Ancient Maya but by the wildlife that abounds all around you. From hermit crabs, to the many species of birds, crocodiles, iguanas and yes, even snakes….you'll be sure to have an encounter with the wild.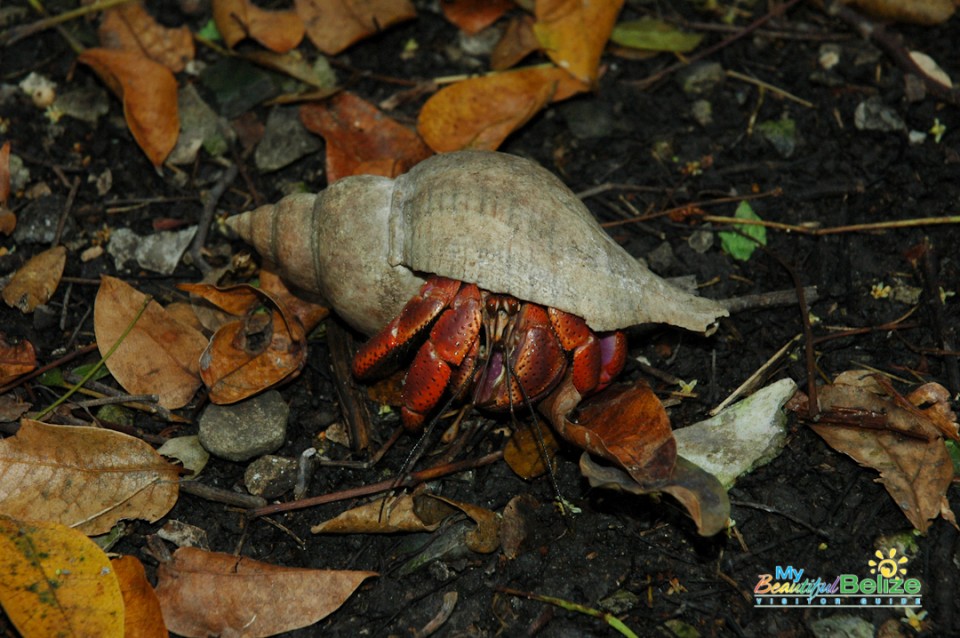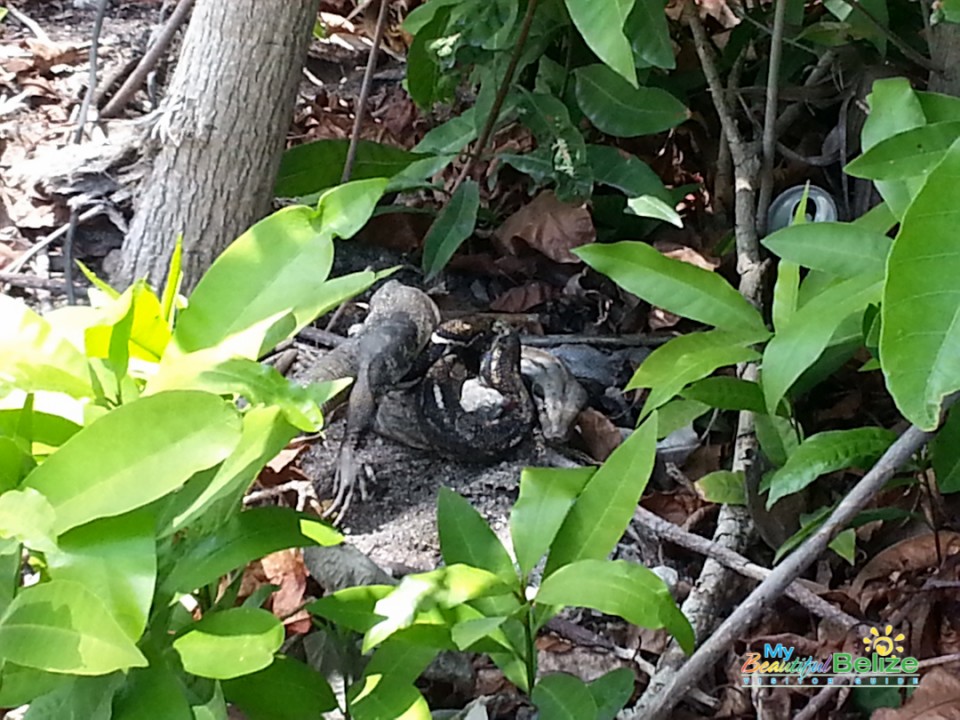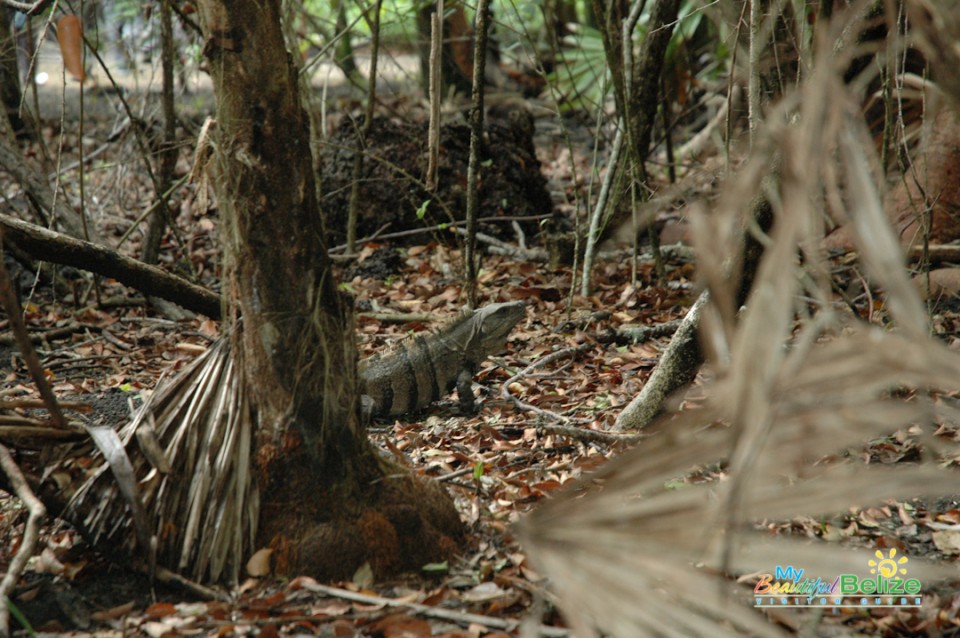 *Remember it's always best to safely observe these creatures from a distance, for a more intimate experience with Belizean wild life, be sure to visit "The Best Little Zoo in the World", The Belize Zoo.