When summer rolls around in Belize it means only one thing, an endless array of seasonal fruits. From tropical plums, to mangoes, sea grapes and more, there are endless choices for snacks. And with three months to enjoy these treats, people sure try to get their fill before their favorite summer treats are gone with the season.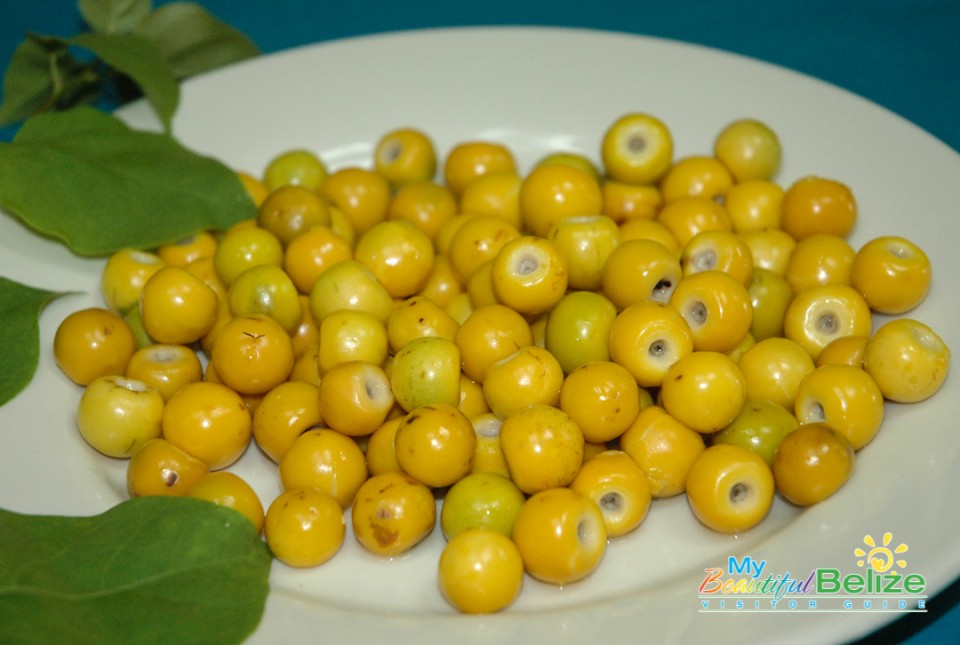 Today I take the time out to introduce you to, another stinky little fruit, the craboo! Craboos are small fruits, in the "Bahamian Cherry" family and can be found in Central and South American countries like Belize, Mexico, Peru and Brazil and the Eastern Caribbean. There are many variations of craboo, including green, red, and yellow- all with slight variations in taste. The craboo fruits start off as bright yellow/orange/red blossoms on the craboo tree, and slowly transition into little round green fruits, at this point they are very tart in taste, but eventually grow to be very sweet. As they ripen they turn, either yellow, reddish-brown or retain their green hue, and of course have a distinct smell. When mature enough, they fall to the ground. But not for long! Craboos are collected and enjoyed by many…including the birds.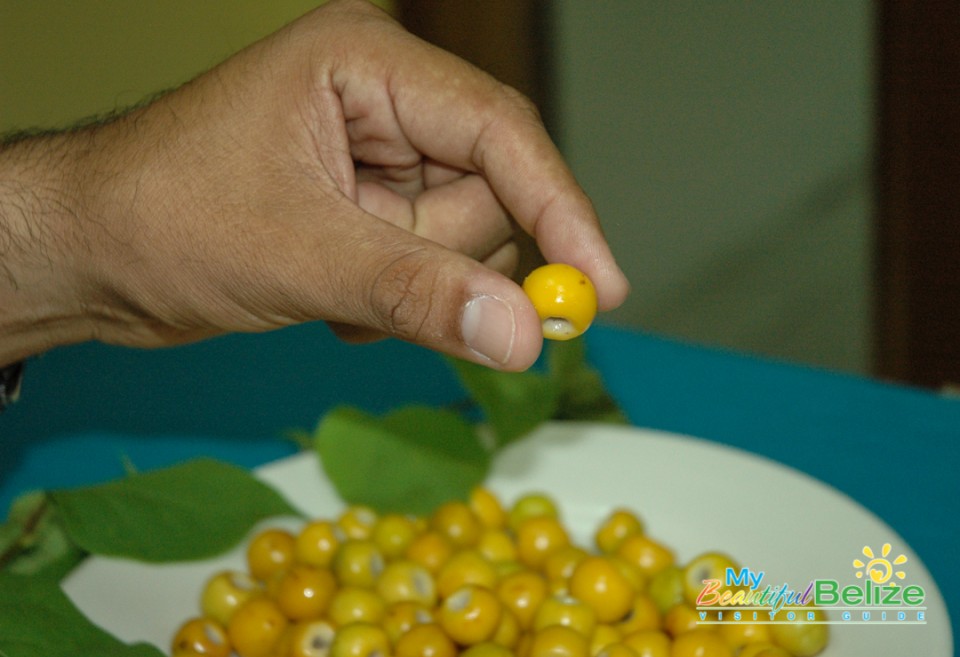 People, including myself, enjoy these buggers in many ways…Craboo wine? Yes, please! In addition to eating the craboo as is, there's also stewed craboo, preserved craboo, craboo rum cream, craboo ice cream,craboo ideal/pops, or for a quick an easy treat, mashed ripe craboo with condensed milk (it's really good, but try avoiding its hard black seeds). I encourage you to try these little fruits! For some it's an acquired taste, but the majority of us Belizeans are craboo loving folks!