You can't fully appreciate the Caribbean Sea without a day sailing on it. In Belize, our waters are clear and gloriously blue, and as you tack along the ribbon of our Belize Barrier Reef with your sails full of warm tropical air, you can't help but feel at peace. Add a little snorkeling, a great crew, yummy food, refreshing libations, chill music, and good company and your day will be one for the memory books. In the cayes and along our coastal communities, there are many tour operators who offer sailing excursions. From sunset sails to half-day and full-day adventures to over-night trips for several days of island hopping, there are a variety of options. On Ambergris Caye, Xsite Belize offers them all, served with the warm hospitality and charm of a small, family-owned and operated business.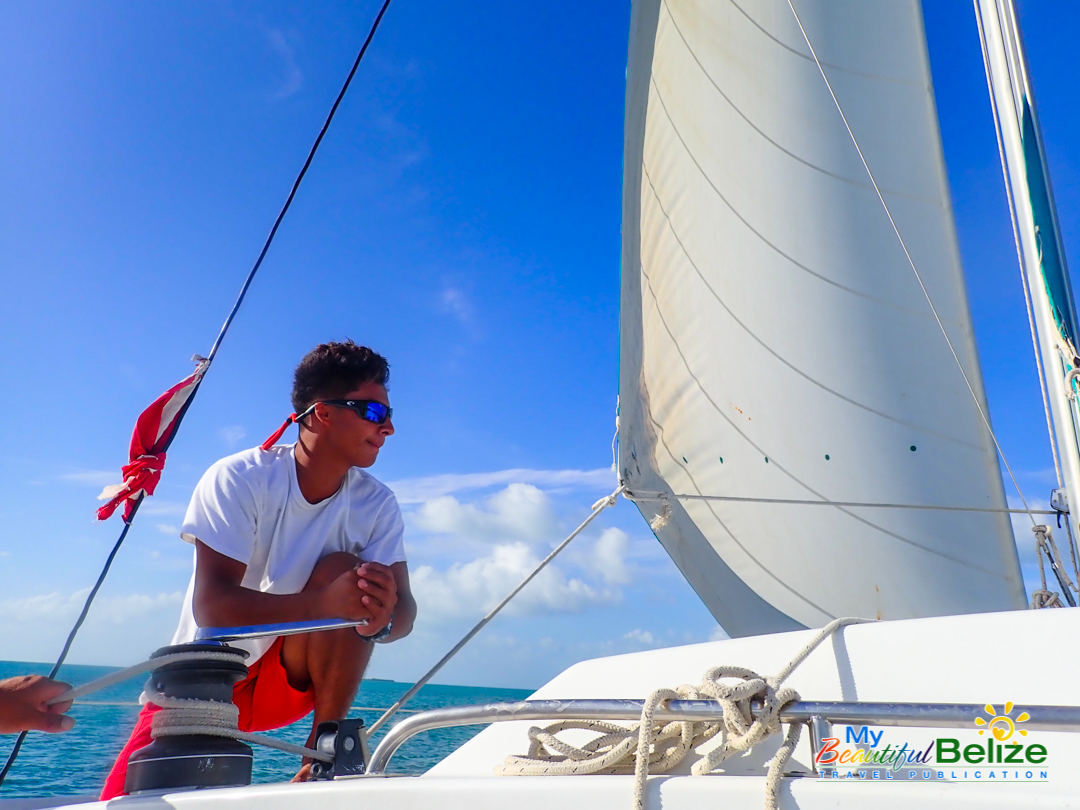 Our day on the Miss Faith catamaran begins at their dock in downtown San Pedro. Here we are greeted by Captain (and co-owner) Nef, first-mate and guide Caesar, Caesar Jr. and Joshua. As we get situated on the boat, Caesar, a super friendly real deal fisherman from the village of Sarteneja, gives us a briefing on what the day entails before we launch. There are eleven of us signed up for the day of fun, and it doesn't take long for us to make introductions and scout out our favorite spot for lounging.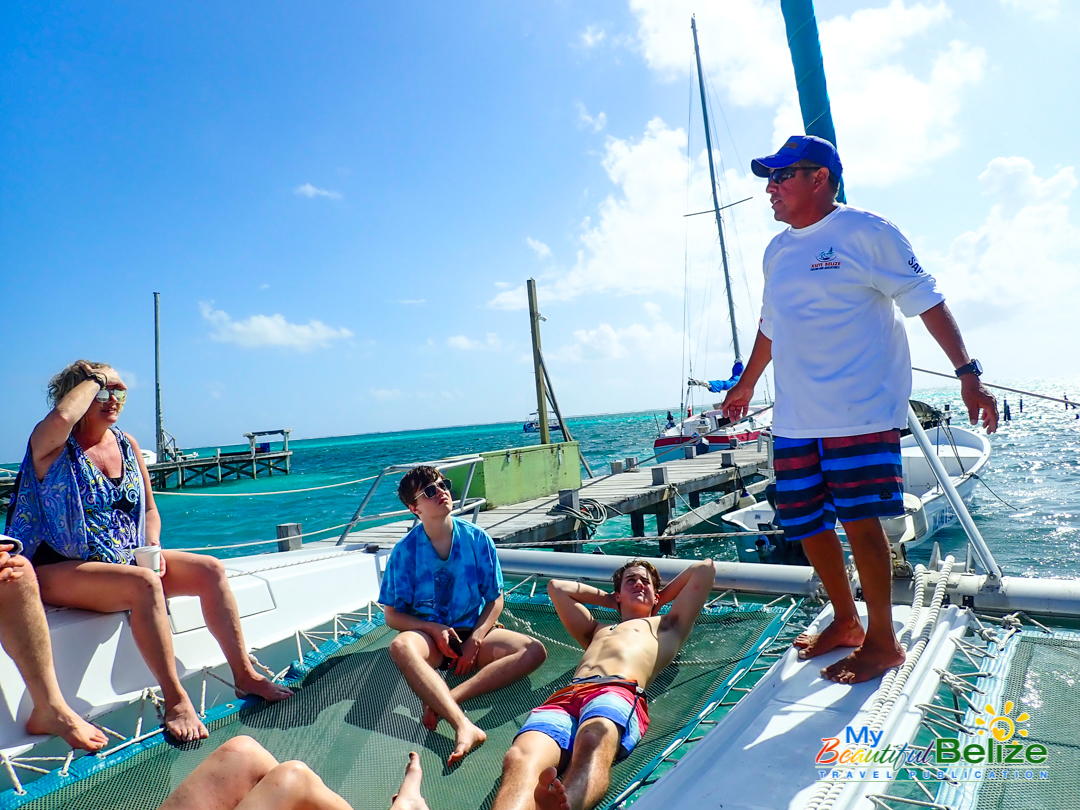 It takes less than an hour to sail to our first destination, Hol Chan Marine Reserve. Here Caesar informs us about the history of the reserve and goes over safety protocol and snorkeling techniques. The rest of the crew readies our gear and provides us with the wristbands the reserve requires. We are divided into two groups, one led by Caesar while ours is led by Captain Nef. After the team is sure everyone is equipped for their underwater adventure, off we go into the wild, blue yonder!
The water is deliciously clear and warm. Teeming with colorful fish of all sizes, we snorkel over coral where Nef points out the amazing marine life. We are delighted by the array of creatures, spotting French angelfish, butterfly and parrotfish, permit, eagle rays, trumpetfish, Queen Conch and much more!
Needless to say, we thoroughly enjoy our time with El Capitan snorkel guide!
Once back on the boat we are presented warm washcloths soaked in freshwater to remove the salty water from our faces, which feels wonderful! We snack on fresh pineapple and watermelon as we venture to our next stop, Shark and Ray Alley. Here we dive into water busy with nurse sharks and rays who are attracted by the chum tossed to them. This is a perfect "first" swim with sharks as this species is not known to be aggressive. Regardless, it is still an exhilarating experience!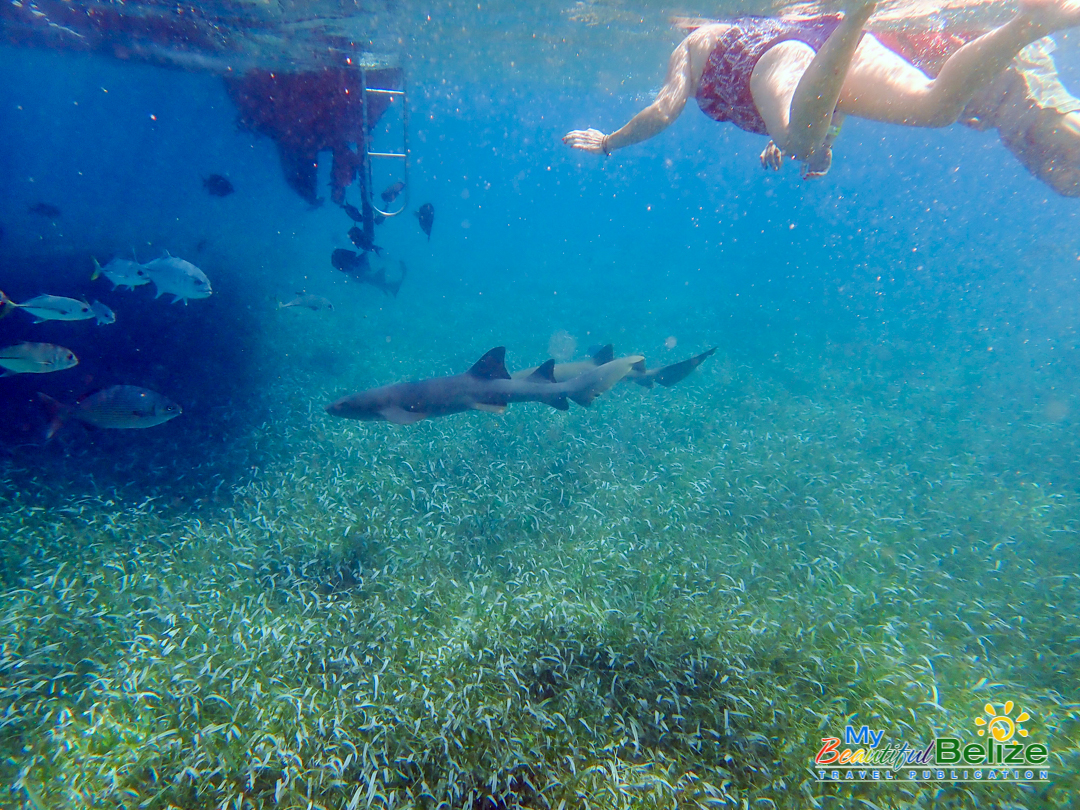 Once back in the boat we freshen up again with the wet wash clothes and set sail for Caye Caulker. Delicious shrimp ceviche and tortilla chips are served while we sip on yummy rum punch and soak in the warm sun. A menu for or next stop, Koko King is circulated and Captain Nef takes our orders in advance, what a great idea!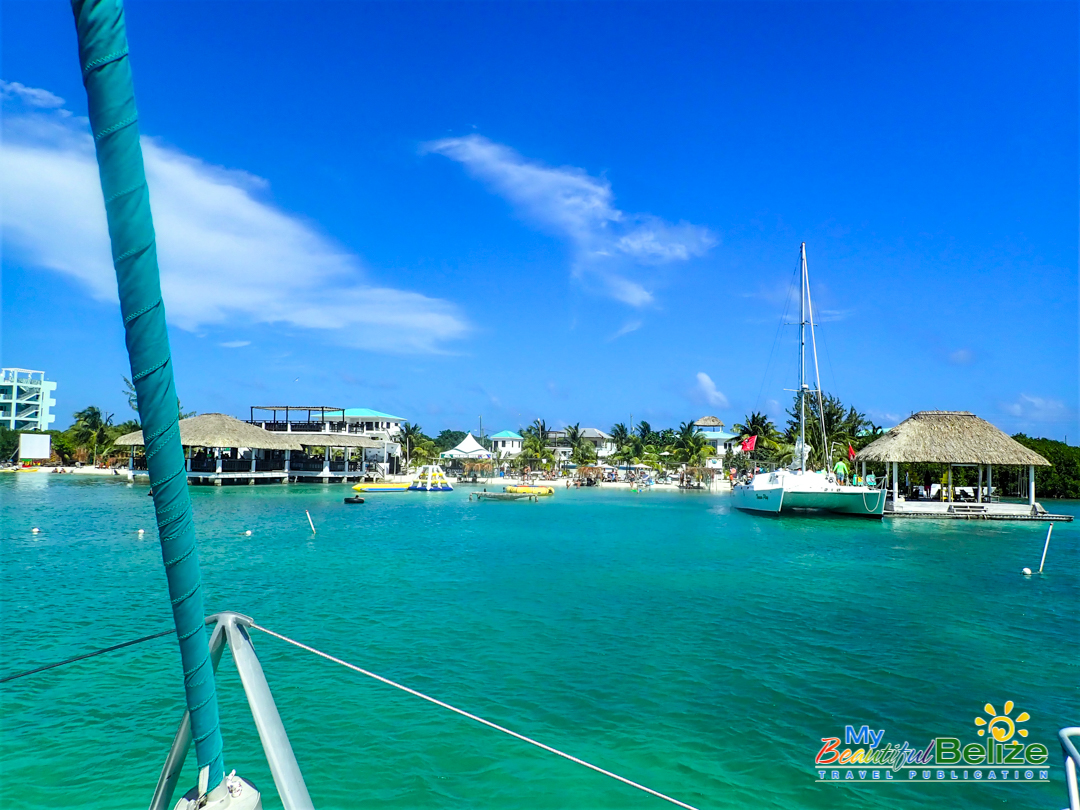 When we arrive an hour later, we go straight to the restaurant where tables are reserved for us and our food promptly appears. We opt for fish and shrimp tacos, the perfect meal after working up an appetite with all the snorkeling! More rum punch flows and we have free time to enjoy the lovely beach and ideal swimming spot for water lovers. It's beyond fun!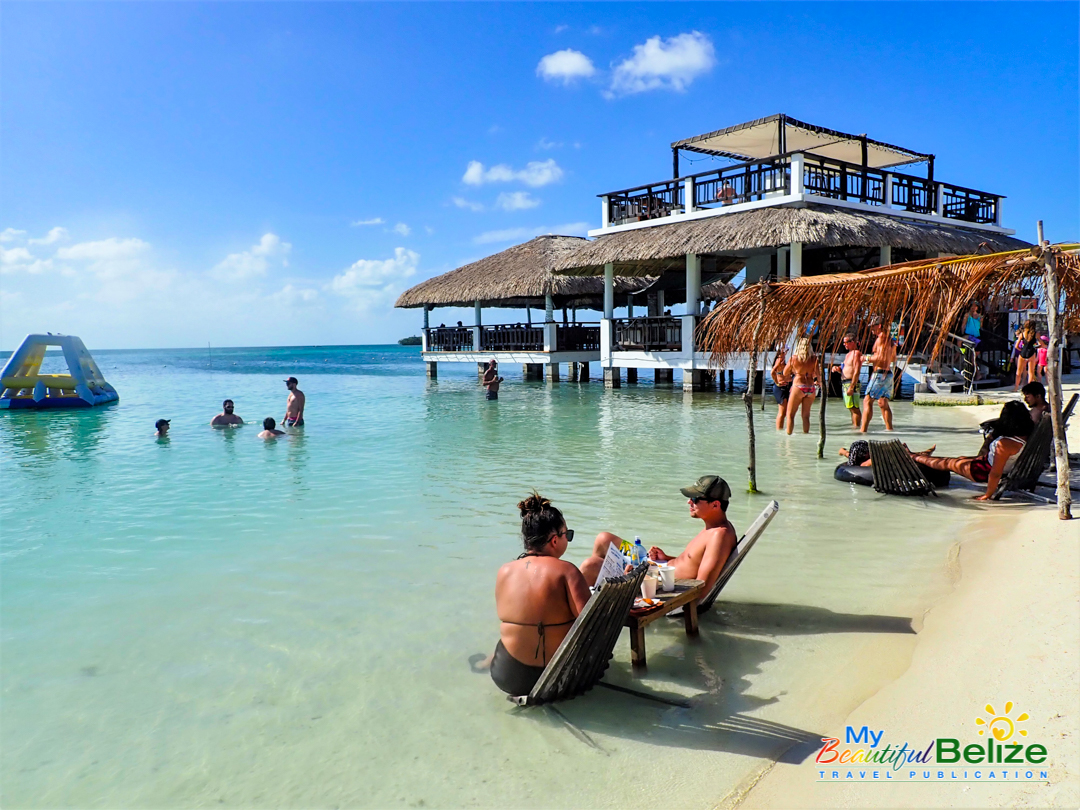 As the sun starts dipping to the west we are back on the boat, happy with full bellies and brimming with rum inspired smiles. We are entertained as Joshua encourages seagulls to take tortilla chips from his hand and we marvel as the setting sun brings new color and life to the surrounding clouds.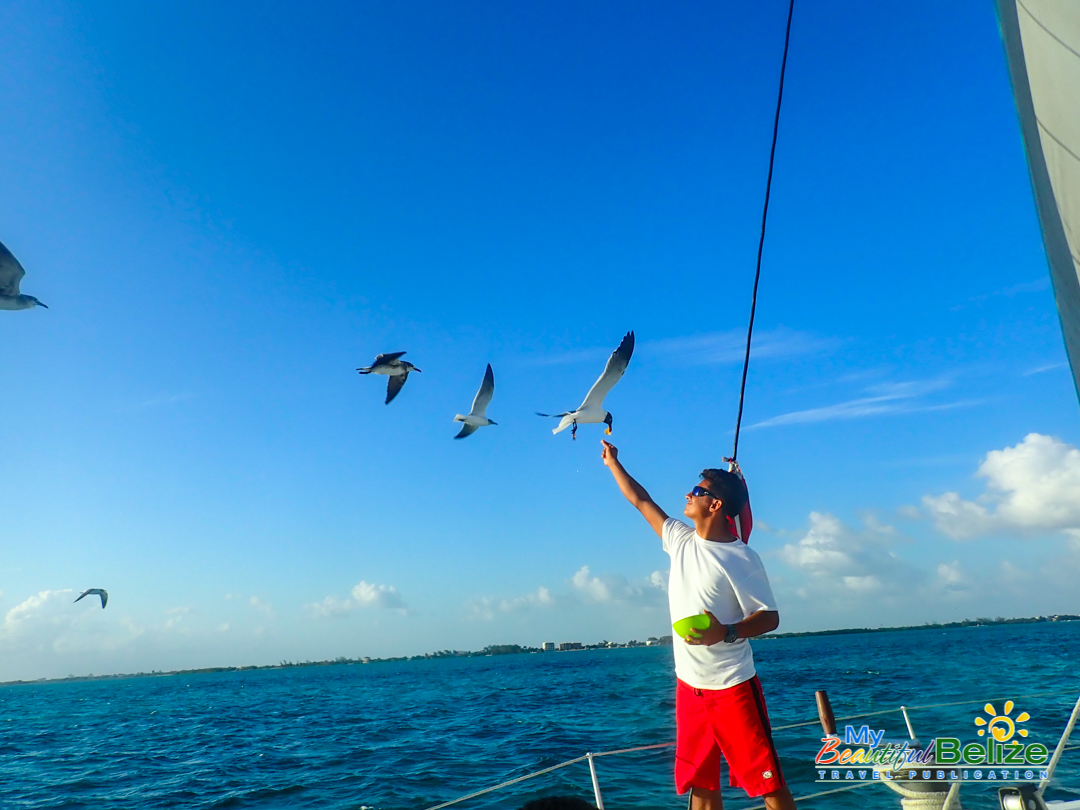 Sun-kissed and blissfully tired, we all agree it was indeed a day for the memory books! To learn more about the variety of tours Xsite Belize offers please visit their website at www.xsitebelizesailing.com