Before I can even reveal my final thoughts on the famous Orange Walk tacos, I must explain a few things.
I am from the Cayo District. I love the Cayo tacos that were rolled up in the factory made yellow-corn tortillas, dripping with stewed shredded chicken, topped with a cabbage slaw and a dash or two of pepper. They were a treat, and so in my head, they're a bit romanticized.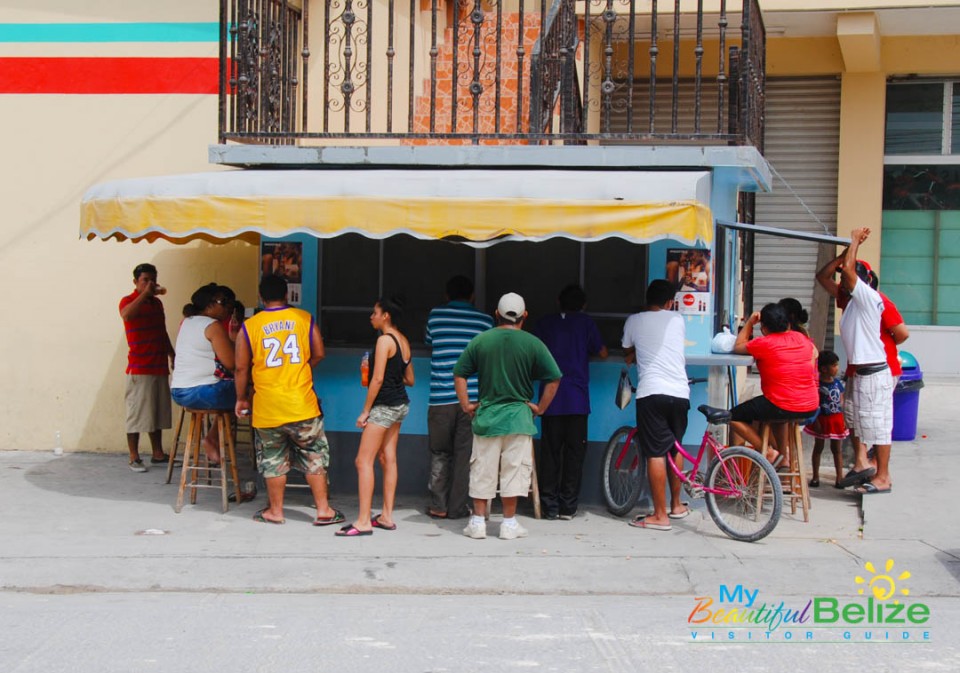 On Ambergris Caye, Neri's Tacos are the go-to place to get those delicious little meat-filled treats. I love them so much, I've gotten Ruben and Enrique's numbers on speed dial so I can avoid the long wait in line! When I show up, Vanessa (my favorite taco-maker) is quickly finishing up my double-meat, spicy $3 order. Hot, fresh, ready to go – made with love and served with a smile. (And if I go longer than a week without placing an order, they even tell me they miss me! I CAN be bought…with tacos!)
Seeing as the Neri's family is from Orange Walk, maybe there is something about those famous treats after all! When the three musketeers, aka Tamara, Janelle and I, were in Orange Walk recently, I decided to try them once again. I'd done so before, and well…hadn't been impressed. Well, this time around, I went in with an open mind.
Janelle is a proud Suga City Gal, so she took us to her favorite stand. $4 chicken tacos, rolled up and two sauces to choose from. Well, knowing myself, I chose both…tomato AND pepper sauce, because I am a rebel like that. We took our plates over to one of the many picnic tables and sat down to feast.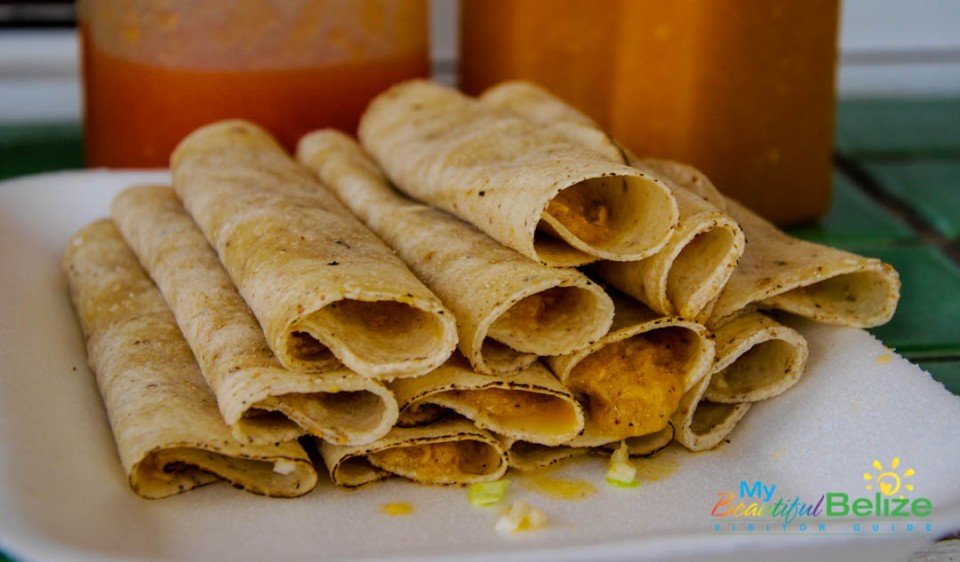 Notes:
The tortillas are completely different. They have more of a sturdy bite.
The chicken is super delicious – my favorite part of the tacos! I just love the way chicken seems to get better and better after cooking down!
The tomato sauce – it definitely was a lot better after adding the pepper sauce. It was fresh but needed just a little bite. But then again, I love my tacos spicy.
Overall, they were definitely delicious! They definitely get my stamp of approval!
Whichever stall you get to, or corner stand you stop at, I am sure that for the great price of 3 for $1, tacos will always be a fabulous treat!