Waking up before sunrise is an arduous task. But with a motivator such as Neri's Deli calling my name, there is no way my sheet could tie me down. I'm from Orange Walk- home of the best tacos in Belize- so believe me, I know good tacos. But, sadly, since I'm no longer there, Neri's in San Pedro is my second best.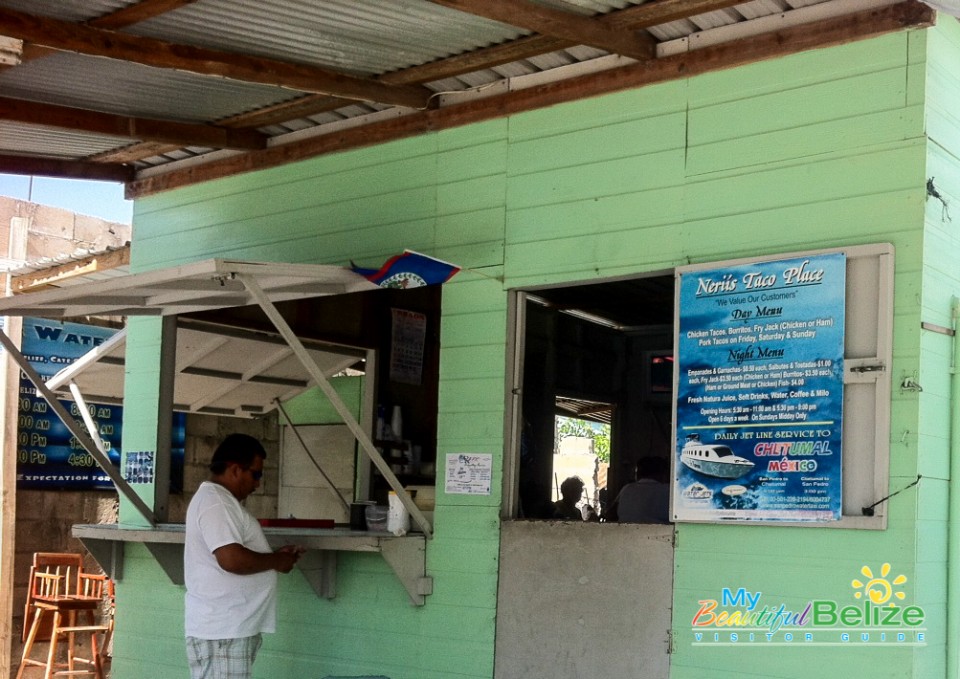 So, you may be wondering what's so great about this Belizean version of tacos. Well, it's pretty simple; a Belizean taco follows the principle of 'simplicity is best'. Our tacos are just a heaping helping of delicious shredded, stewed chicken and a cabbage or onion slaw rolled up in a hot corn tortilla. Perfection! Oh, I forgot to mention that every tacos deli has its own form of pepper sauce for those that need that extra spicy kick.
At Neri's, (my favorite breakfast joint in San Pedro, I ordered my usual $2 helping of tacos (six tacos). I usually get them to go, but sitting down to eat them is such a cool experience! OMG!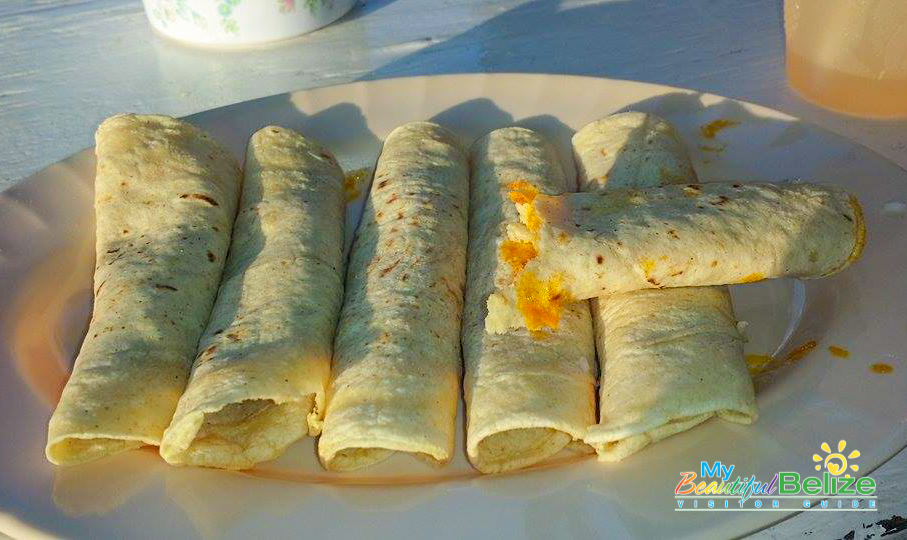 They were so darn good! I downed them in record time, and even had to ask for another $2. The tortillas were soft and warm, and the chicken was oh-so flavorful! With a refreshing glass of lime juice, I was set to face the day!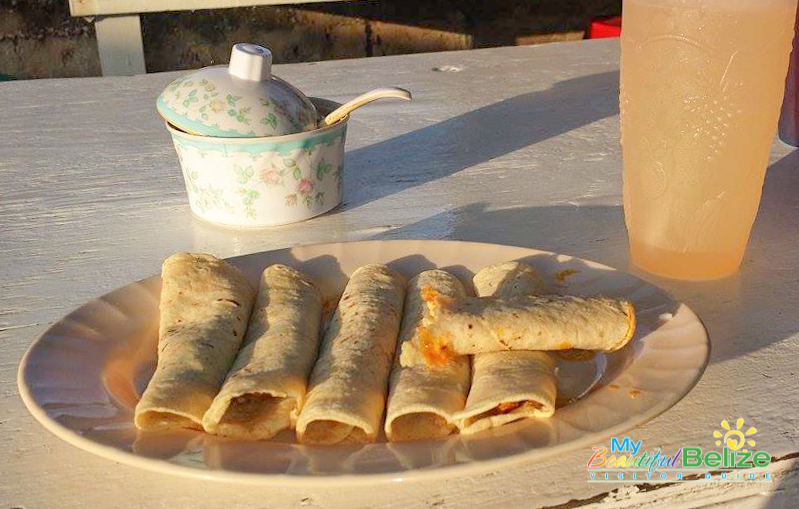 My partner in crime (aka, my boyfriend Samii) got a chicken burrito. Oh yes, Neri's doesn't only do tacos! The burrito is the Godzilla version of a normal tacos! Blended beans, cabbage slaw, yummy chicken that only Neri's can make, and CHEESE, all wrapped up in a fresh, off the stove flour tortilla- yum!
Samii poured like a gazillion liters of pepper sauce on the burrito so I didn't get a chance to taste it. He knows I can't handle that much, so I have a sneaking suspicion he might have done that on purpose. So, I'll rely on his review: "amazingly delicious".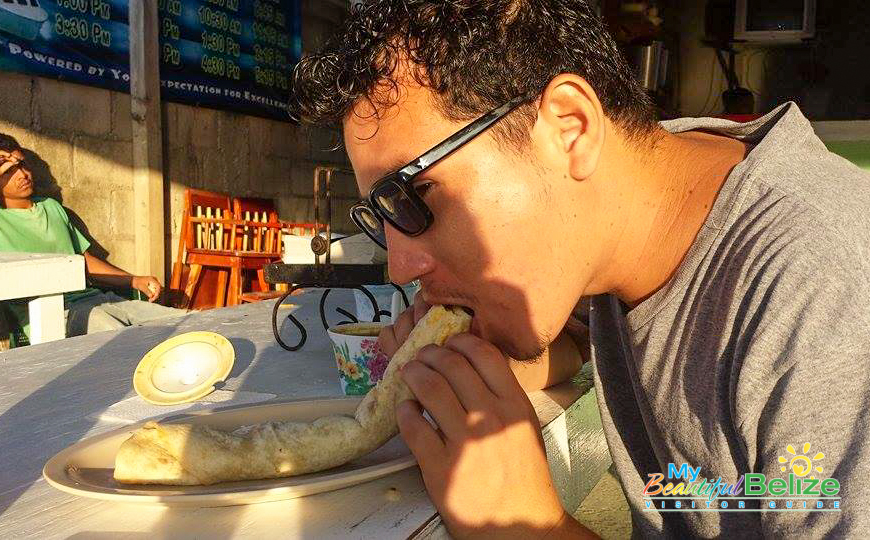 Even though I was stuffed, I walked away already making plans for my next breakfast visit. For all those who want to taste some legit Belizean cuisine (jeje), head over to Neri's and try their tacos, burritos, fryjacks or any of their other menu items. They're open every day from 6AM to 11AM for breakfast, and dinner (when you can get your salbutes, panades and more) is from 5PM to 10PM. Located on the appropriately named Chicken Street, you'll most likely find it easily from the crowd that gather early!