Imagine driving down a dusty road and off the corner of your eye, you spot a herd of buffalo crossing a stream? Are you in Wyoming? Is this even Belize? If you are from the Orange Walk District, then this wouldn't be a strange sight – after all there is a Water Buffalo ranch there! Yes, Buffalo in Belize.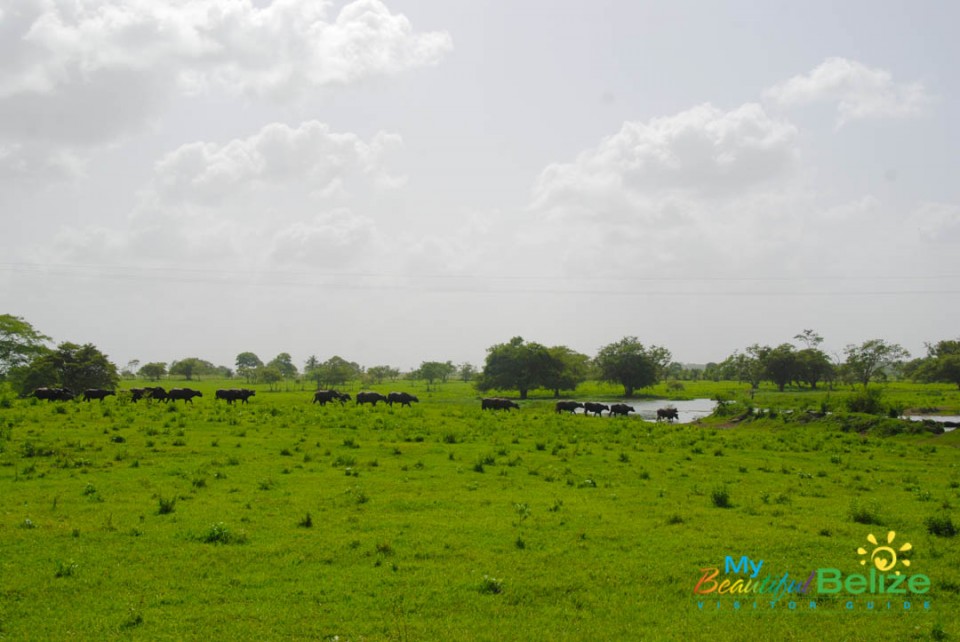 Rancho Luna, located in Tower Hill Village (at the southern entrance of Orange Walk Town) has been raising water buffalos for as long as I can remember. Whether it be early in the morning or late in the afternoon, motorist are often forced to stop at the Tower Hill junction along the Philip Goldson Highway to let the mammoth creatures cross the road from their grazing fields to the ranch itself.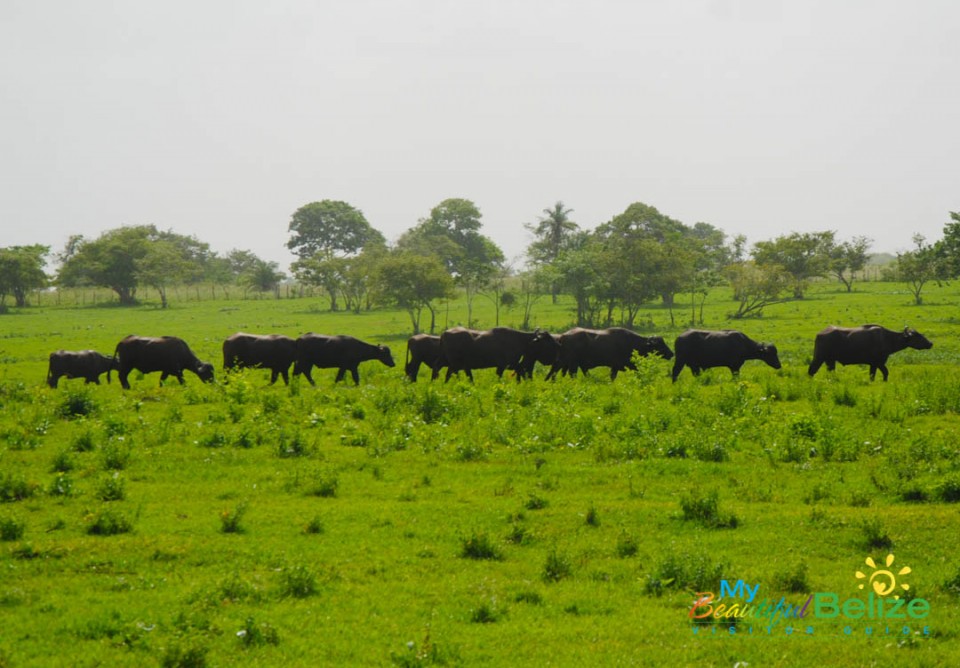 The buffalo are indigenous to South Asia, Southeast Asia, and China, but were brought to Belize over ten years ago to be raised as livestock for both consumption and exportation. Since then, the herd has grown and the meat gained popularity in the area – especially for those who enjoy game meat. I myself have sampled Rancho Luna's buffalo steaks and they were pretty tasty!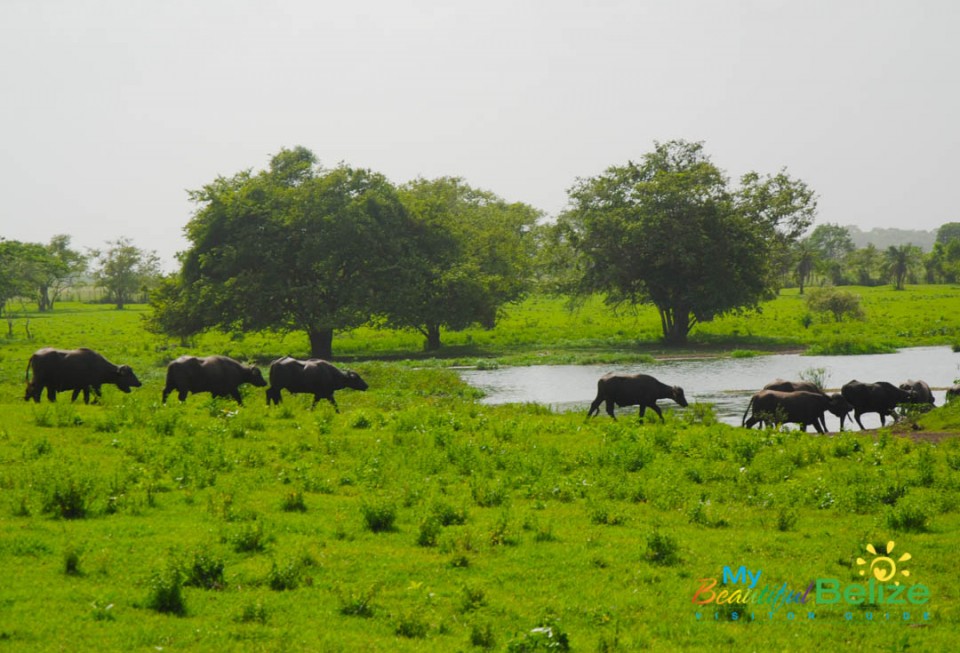 So if you are up north and happen to see a buffalo or two roaming in green fields, do not be alarmed. You haven't been transported to Wyoming, USA, you're just in unique Belize!