There is nothing more relaxing than a stroll on the beach. There is something about the vast expanse of the horizon that allows your worries to drift over that unseen ledge, temporally disappearing from heart and mind. Along the way, shorebirds often scamper the waterline, escorting you on your sandy saunter. These little beach buddies are a delight to watch, and you may wonder just who are these new found feathered friends!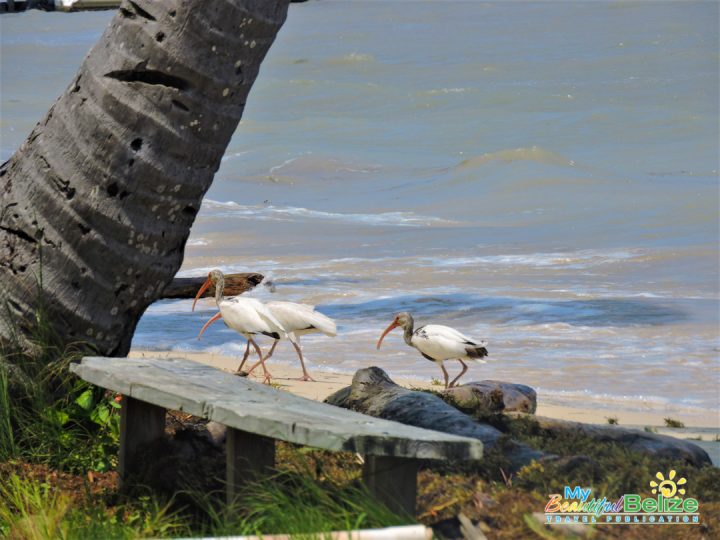 Shorebirds, which include Sandpipers, Plovers, and Stilts, are tough to identify. Ambergris has the Black-necked Stilt, about six species of plovers and possibly twenty species of sandpipers. Most shorebirds are small, like a sparrow or a medium-sized robin, with slender bills for probing in the mud or sand, and slender legs for wading. Hundreds of different patterns on these birds can make it tricky to identify them. Don't be discouraged, just try to answer, is it a sandpiper or plover? Plovers are generally smaller than sandpipers with shorter, thicker bills and have a behavior of run and stop, run and stop, looking for food in the wave action on the beach.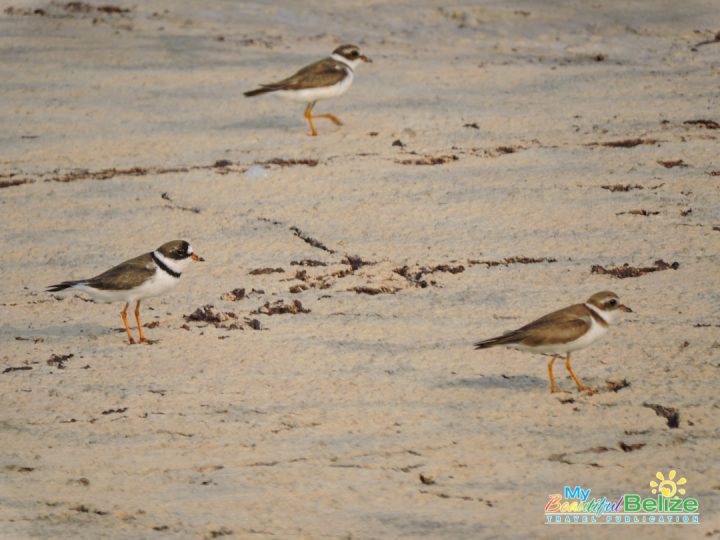 On a recent beach stroll just north of San Pedro Town, we enjoyed a sizeable flock of Least Sandpipers chasing the gentle waves in search of crustaceans, snails, and other marine creatures. It is so entertaining watching them run to and away from the waves as if they're afraid to get their feet wet! Sticking out in the crowd were also a few Semipalmated and Spotted Plovers who joined in the beachy banquet. Along the way, we saw the usual cast of feathered characters, but our big treat was watching a trio of juvenile White Ibis perusing the beach.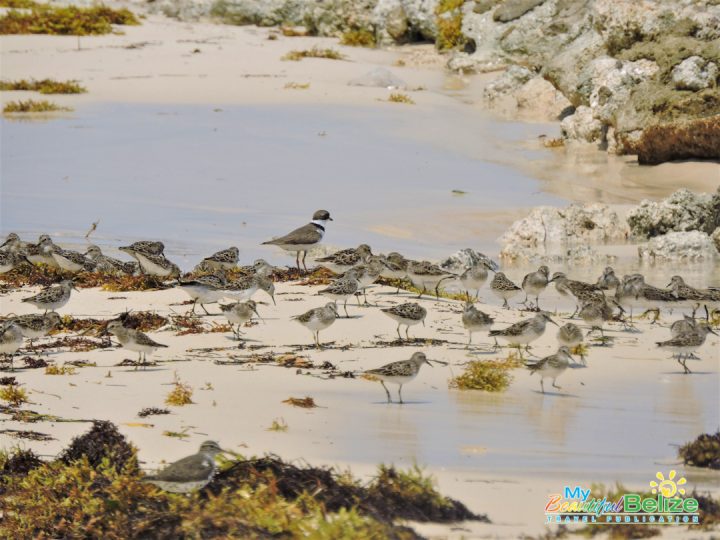 White Ibis are common on Ambergris Caye but are usually seen on the lagoon side of the island within mangrove habitats or grazing shallow inlets. These young birds seemed to be on a mission, using their long-curved bills to probe the sand in search of tasty marine life while enjoying a day on the beach! And who can blame them?!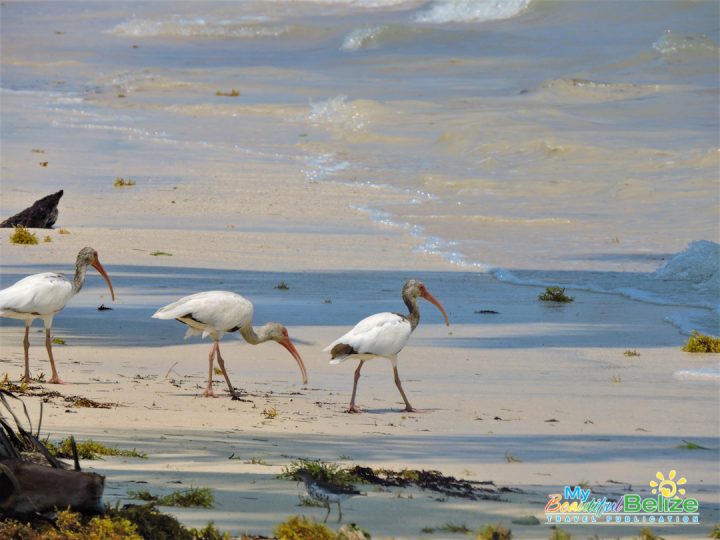 If you'd like to learn more about birds the Merlin app is a great resource! Just post a photo through the app on your smartphone and it will ID the bird! It's a very handy and a fast way to learn more about your new feathered friends.