pa·la·pa
/pəˈläpə/
noun
1. a traditional Mexican shelter roofed with palm leaves or branches.
o US
a structure resembling a palapa, especially on a beach.
This type of structure is a familiar sight to those living or traveling to Belize, and they come in a variety of sizes, from small individual ones shading beachside lounge chairs to massive ones that shelter a huge gathering space. In San Pedro, the word palapa is quickly associated with one of our favorite go-to places on the island, the Palapa Bar and Grill.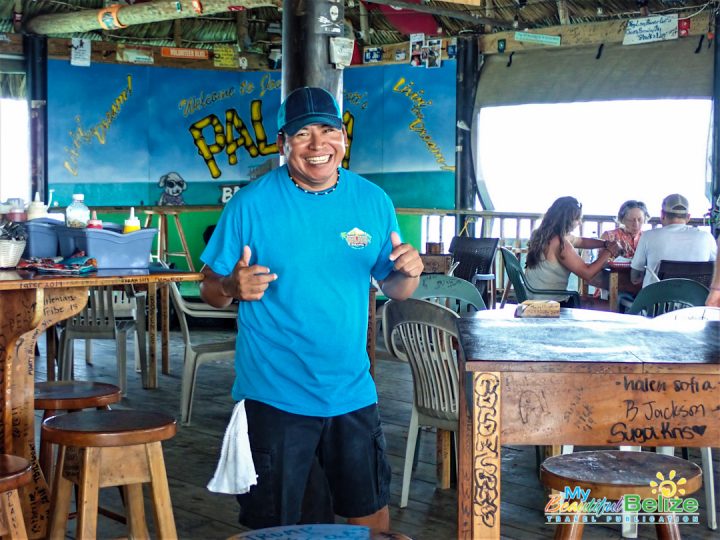 Located on the very popular Boca del Rio Beach, this island mainstay has been entertaining, feeding and watering guests and residents for decades. More than twenty years ago it was originally located on the beach north of San Pedro Town, then at a beautiful over-the-water structure in the same area. In December 2015 the island icon moved to the Wet Willy's dock closer to town, and here she settled into her reputation as an outstanding place to enjoy great service, beautiful water and swimming area, tasty food, cool libations, and island fun. Tragically, Hurricane Earl destroyed Palapa Bar along with other beachside establishments and docks in August 2016. In true-to-form tenacity, owners Scott and Jodie Harnish along with their dedicated staff worked shoulder to shoulder to resurrect the island icon, and in a matter of months, Palapa Bar rose from the rubble even bigger and better (hard to believe) than before!

There is far more to this landmark establishment than exception island hospitality and what endears her to the community is her generous heart. Dedicated to giving back to their island home, Palapa Bar hosts countless fundraising events each year.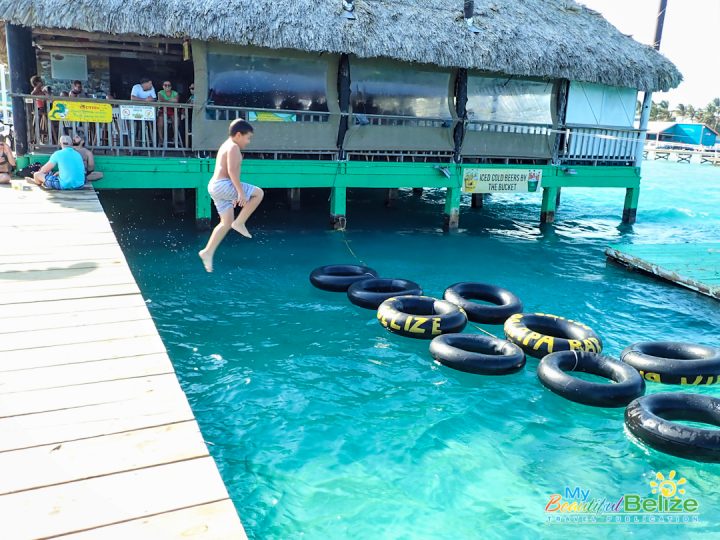 They are especially involved in forming and supporting the Rickilee Response and Rescue (Triple R Response) charitable organization created to assist Ambergris Caye in water response and rescue. Funds raised through fun events like the Ground Hog Day Boat Poker Run help to support the volunteer-based emergency response system that coordinates both American and local community resources to help protect human life on Ambergris Caye. They also host special events for the Ambergris Caye Elementary School Special Education Program, Saga Humane Society and the Sunshine Scholarship Foundation which provides education funding for underprivileged children in San Pedro.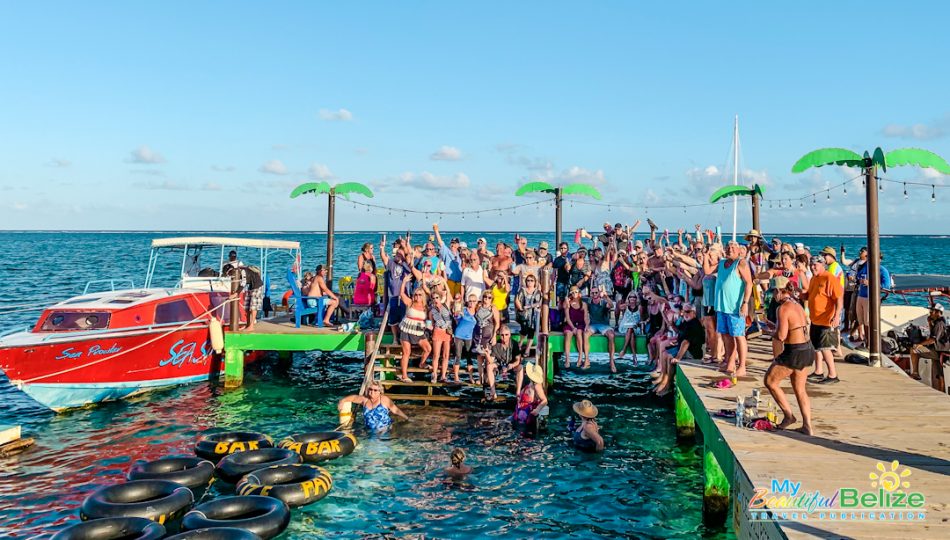 Be sure to visit this island favorite while in San Pedro, soak in their floating innertubes while buckets of ice-cold beers are delivered to you, enjoy the live music they often host, dive into a delicious burger and marvel at the gorgeous seascape before you. This is one place that gives back all the love it receives, what could be better?! Be sure to check out their website at www.palapabarandgrill.com or find them on Facebook at www.facebook.com/PalapaBarBelize.