You never know what you'll come across when walking down the beach in San Pedro Town. I decided to play hooky from the office, and with camera in hand, made my way down the beach, just a couple blocks from the office (I gotta let go slowly, can't go too far yet).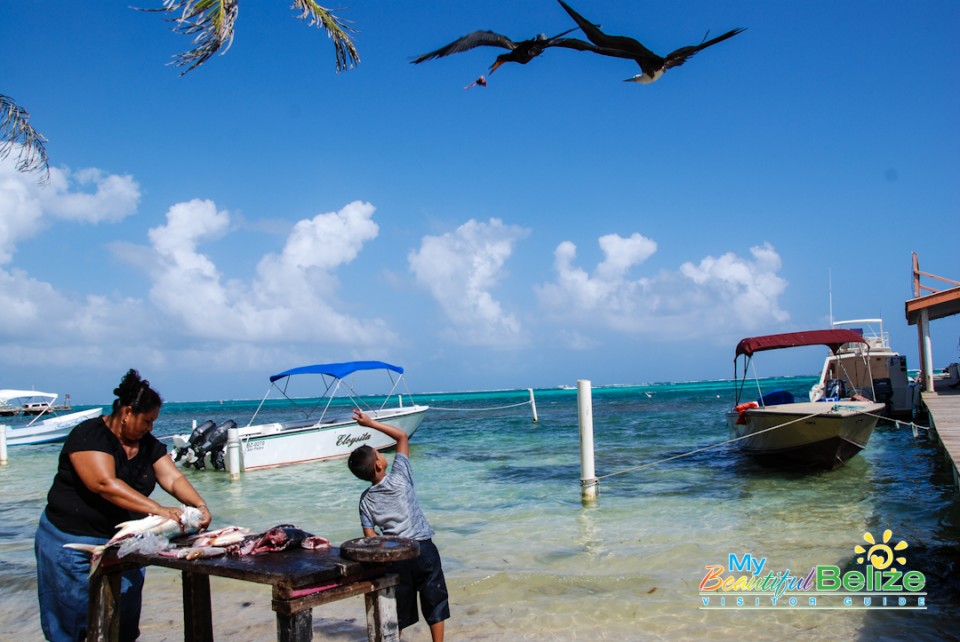 Taking into account all those life-lesson stories I'd read online – at work (sorry boss), I decided to look around me. Breathing in. Taking in the sights. All that good stuff. I looked up.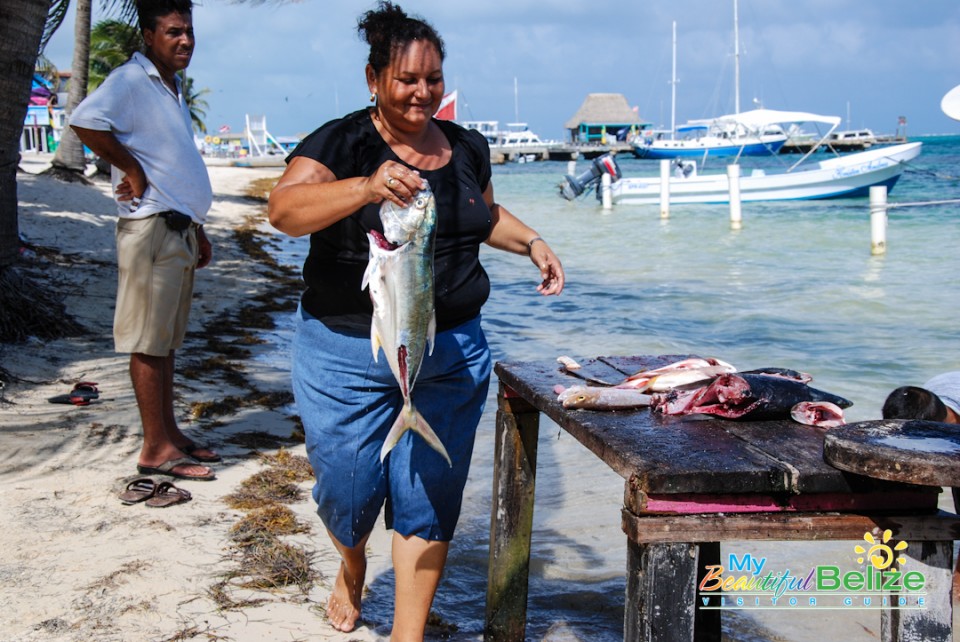 Not even that high up, there was a bunch of frigate birds swooping out and about, which had to mean someone was cleaning fish.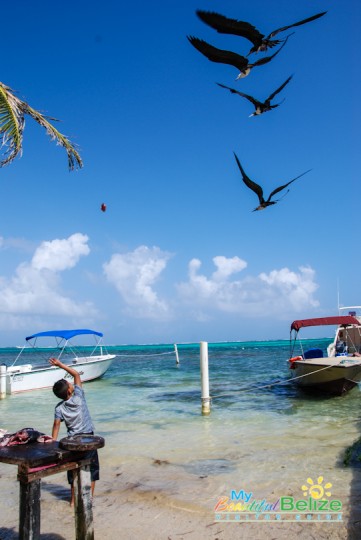 Sure enough, round the bend and just behind a dive shop sign, was a mess of fish on a rickety table. A mom and her young son were cleaning fish and eager birds hovered above waiting for some scraps.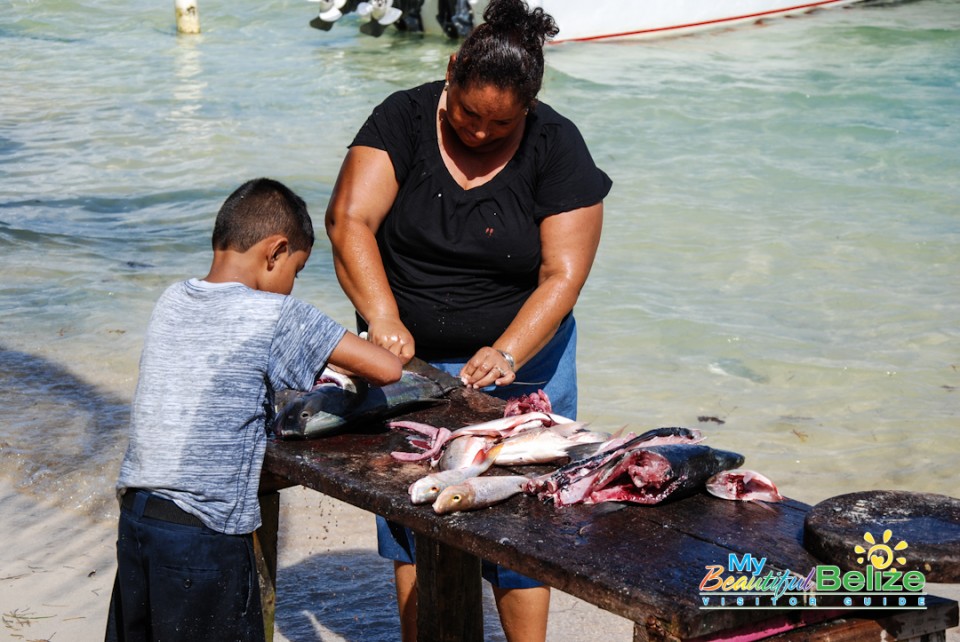 A huge Jack got the clean-up treatment, and the young boy threw up pieces into the air for the birds. Mom says the fish is for Sunday dinner (that's lunch and probably leftovers for dinner).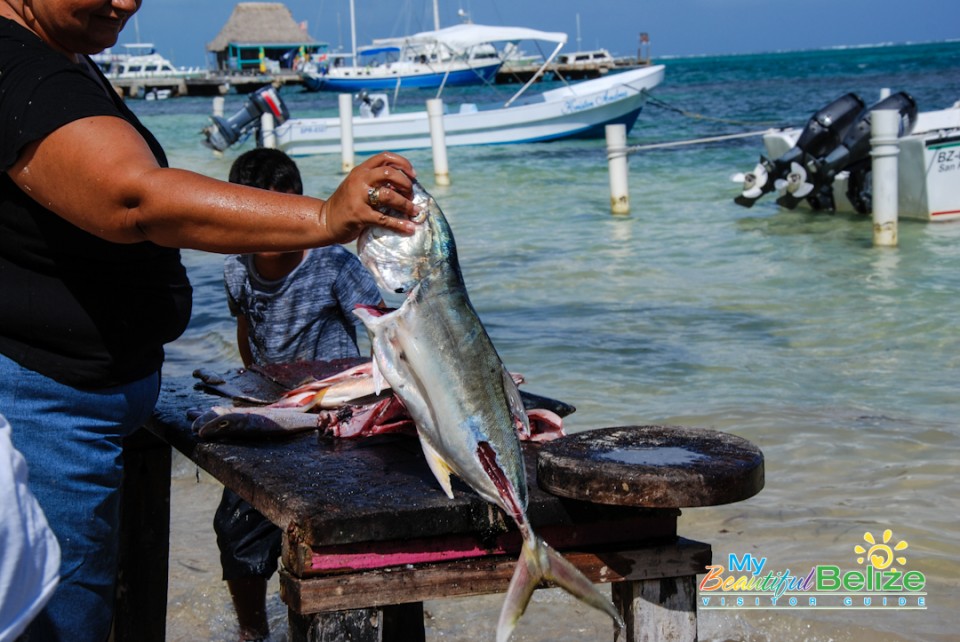 I'm envisioning gorgeous chunks of fried fish, served up with hot flour tortillas, refried beans, a lovely habanero pepper sauce and perhaps some limes to squeeze over the succulent fish. Yup, that family will be eating good!!