Belize appeals to a broad scope of travellers for more reasons than one. Whether you're a jungle enthusiast seeking the thrill of cave tubing, jungle expeditions, crocodile tours and manatee watch or a sea loving skipper that's been anticipating a dive into the Great Blue Hole….your reasons to visit Belize are endless.
One of the many attractions that bring travellers to Belize is its Archaeological Sites, remnants of an ancient Maya civilization that once flourished in its peak. The sites are perfect for those seeking an educational yet adventurous escape. Once nestled in lush rainforests, the sites today have been excavated just enough to allow easy accessibility, preserving original structures, clay pottery, ancient artefacts and even some skeletal remains.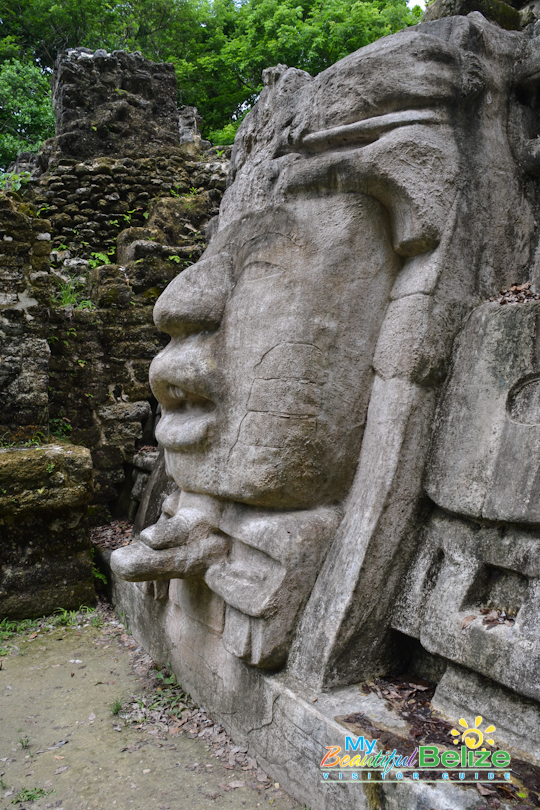 While there are plenty to choose from, here's a list of some of our favourite sites that you might want to check out! Day trips can be scheduled through tour agents such as No Worries Tours (Ambergris Caye), Tanisha Tours (Ambergris Caye), Seaduced by Belize (Ambergris Caye), Chukka (Belize City) or a travel operator of your choice.
* Lamanai : Translated to mean submerged crocodile, this ancient site lies on the banks of the picturesque New River Lagoon in Northern Belize. And true to its name, a trip to Lamanai offers the opportunity to see these crocodiles as they peek from the river's surface. With three large pyramids, open plazas and several pieces of restored stelae, if you're looking to add a site to your itinerary, Lamanai is a must. Tanisha Eco-Tours and head guide Daniel Nuñez make this exciting adventure one-of-a-kind!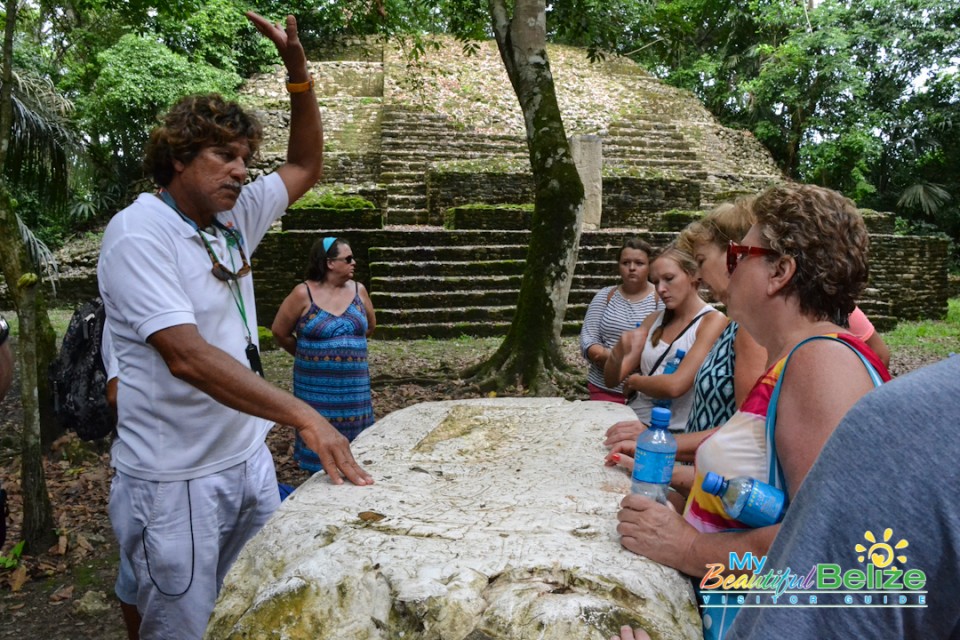 * Xunantunich: A short ferry ride across the Mopan River, followed by a scenic mountain trail will have you at the temples of the "Stone Maiden" in next to no time. The steep hike atop "El Castillo," one of the main temples which towers approximately 133ft above the main plaza gives visitors a bird's eye view of the neighboring  Guatemala border. With six major plazas, several structures and preserved ceremonial masks, including those of the sun god, Xunantunich is definitely one of my favorite sites!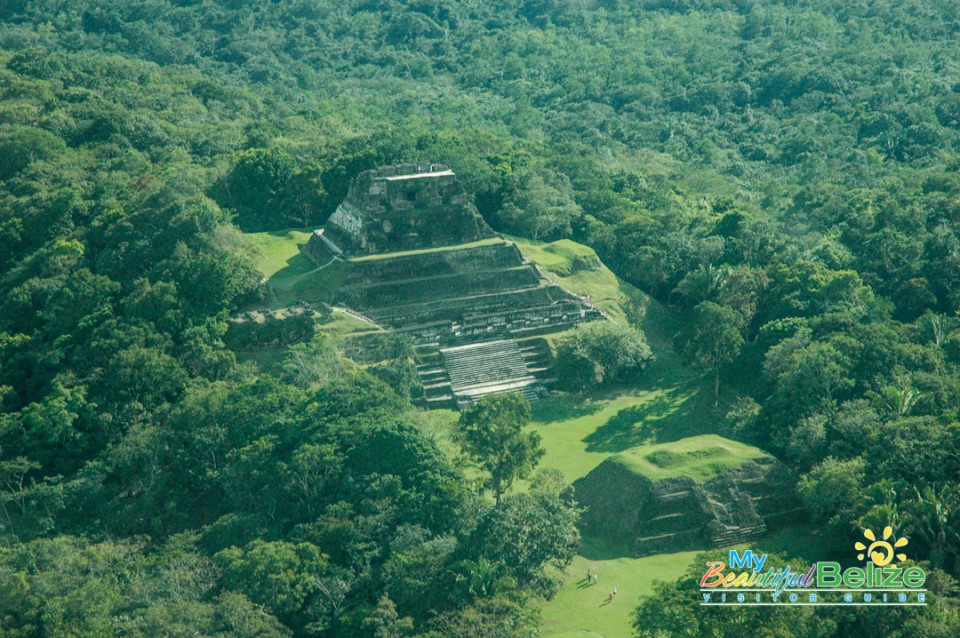 * Cahal Pech: Located right in San Ignacio Town, the "Place of Ticks" (its translated name) is definitely one of the easiest sites to access as getting there simply requires a few minutes stroll from the heart of town. Settled upon two acres of land, Cahal Pech provides visitors with plenty to see. With over 30 structures including temples, plazas, ball courts, ceremonial masks and artefacts, you'll definitely leave with your fare share of the Ancient Maya World.