We certainly know how island rumors can start…and on Ambergris Caye there's been lots of whispering about a mysterious and exotic new resort several miles north of San Pedro. We heard through the 'coconut wireless,' rumors of a Caribbean gem nestled within tropical island foliage, languishing along a secluded beach of sugar white sand. So quite…so peaceful…it was no wonder those who had lingered at this romantic hideaway would want to keep it their own little secret. But of course even the best kept secrets have a way of coming out…and we had to solve this mystery for ourselves! Upon a closer look we were delighted to find the hippest, newest boutique resort on La Isla Bonita, and a secret it is no longer! The world's premier travel magazine Condé Nast Traveler  just selected El Secreto as one of "The Best New Hotels of 2013″ …we knew that secret wouldn't last for long! Congratulations to the nice folks at El Secreto!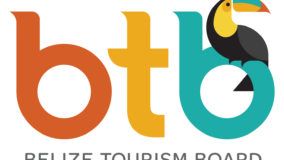 Press Release – Belize Tourism Board – April 22, 2013 – El Secreto has made the Conde Nast Traveler's Hot List for 2013. El Secreto is a luxury resort, located 11 miles north of San Pedro, Ambergris Caye. Conde Nast Traveler has featured the resort as one of "The Best New Hotels of 2013."
Conde Nast Traveler is a world, luxury travel magazine. The website receives approximately 2.9 million unique visitors per month, while the magazine's total circulation is 807,160.
The "Hot List" of "Best New Hotels of 2013" has a total of 154 properties. Among them are Park Hyatt in Sydney, Australia; Four Seasons Hotel in Toronto, Canada; Eden Roc in Cap Cana, Dominican Republic; and Castello Di Casole in Tuscany, Italy.
For the full list of "The best new Hotels of 2013," visit http://www.cntraveler.com/hot-list/2013/best-new-hotels-photos-2013#/slide=9.