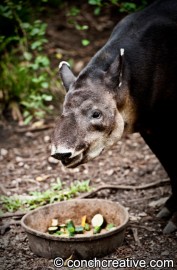 April is possibly one of the most famous residents at the best little zoo in the world: The Belize Zoo. On April 27, 2013, she turns 30 years old; the oldest living tapir in captivity.
April's birth date is now considered National Tapir Day in Belize and World Tapir Day around the world. After being brought to the zoo in 1983 with a severe screwworm infestation, Sharon Matola, director and keeper at the zoo nursed her back to health. Now April is a beloved member of the Zoo, with her birthday being a big celebration that many Belizeans get to be a part of. Schoolchildren and visitors get to sing Happy Birthday to April, after which she feasts on her special birthday cake, often made with horse chow and carrots, and decorated with bright hibiscus flowers. This year, April's birthday is being celebrated on Friday, April 26th.
April is a Baird's Tapir, the national animal of Belize. The Baird's Tapirs are also listed as Endangered by the International Union for Conservation of Nature (IUCN). As the largest land mammal in Central America, the tapir is seeing a major population decline of its species. Much of the decline can be attributed to habitat loss, hunting, and even traffic collisions.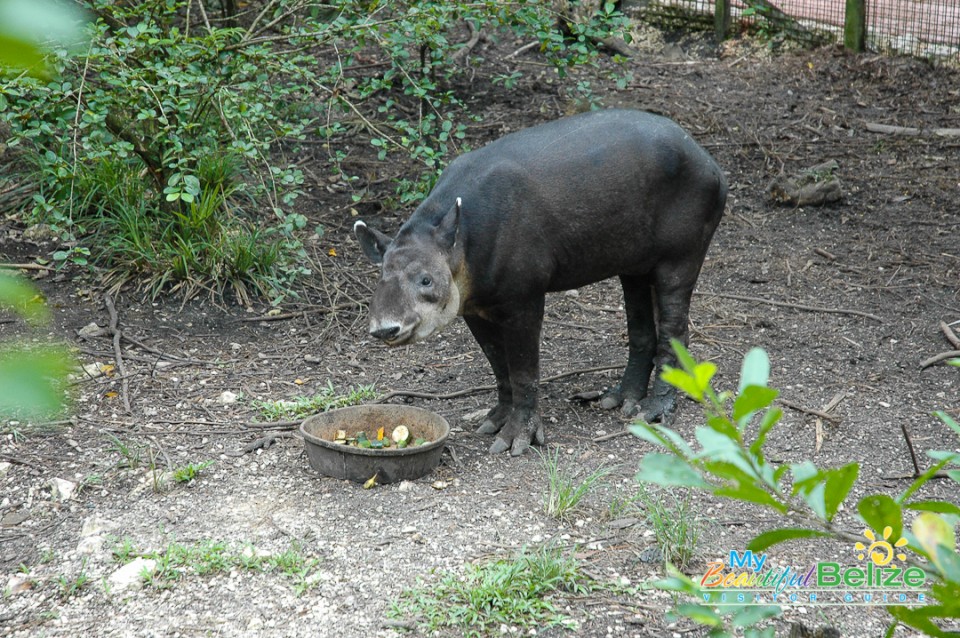 It is no wonder that April stands for so much of the tapir population in Belize. Her presence and the absolute delight she brings to those who visit her, goes a long way in teaching The Belize Zoo visitors about the importance of Tapirs as seed predators and dispersers, and key nutrient recyclers in our forests. Happy birthday April! Here's to many more!