On an island as busy as San Pedro, visitors and locals alike are often searching for a fun activity every night of the week. Tuesday is kind of an odd day in the week – it doesn't have that weekend 'party-till-you-drop' feel, but it's much better than the Monday 'blues'. So, if you are looking for some excitement to a Tuesday night, how about a crab race?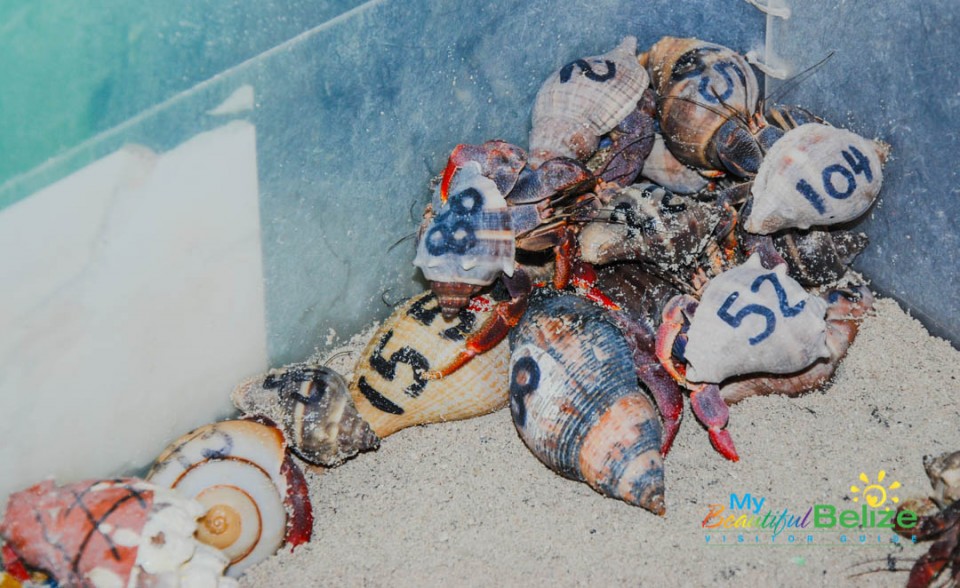 Intrigued? Then we have just the spot for you! Every Tuesday night, Crazy Canucks Beach Bar holds their Hermit Crab Race. With a chance to win fabulous prizes, the place gets jammed pack with patrons cheering on the competitors, little bitty hermit crabs.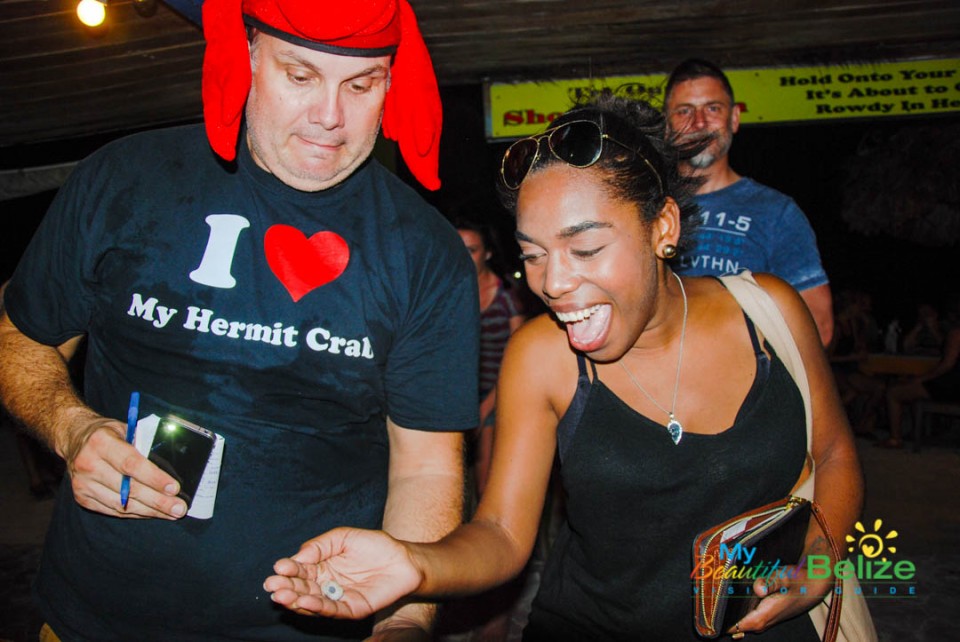 For just $10BZ you can bet on a hermit crab of your choice. Owners Rob and Krista have an aquarium filled with these little crustaceans ready to take to the track. As for the track – well, it's more like a circular obstacle course, with ropes used to divide it into two segments. Items signifying the prizes up for action are placed within the course, and the first crab to crawl to each item takes the winnings!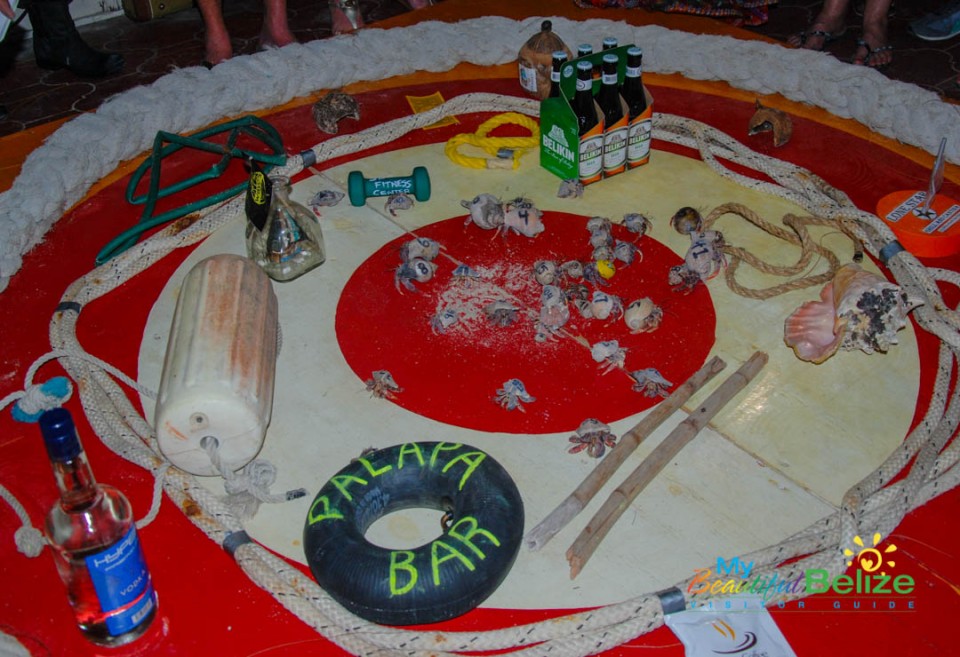 As if the crab races aren't fun enough, proceeds of the event go to charity – a real win-win situation! There are several races during the night, but crabs sell out quickly, so we recommend you get there early, and bet on a crab or two, or three!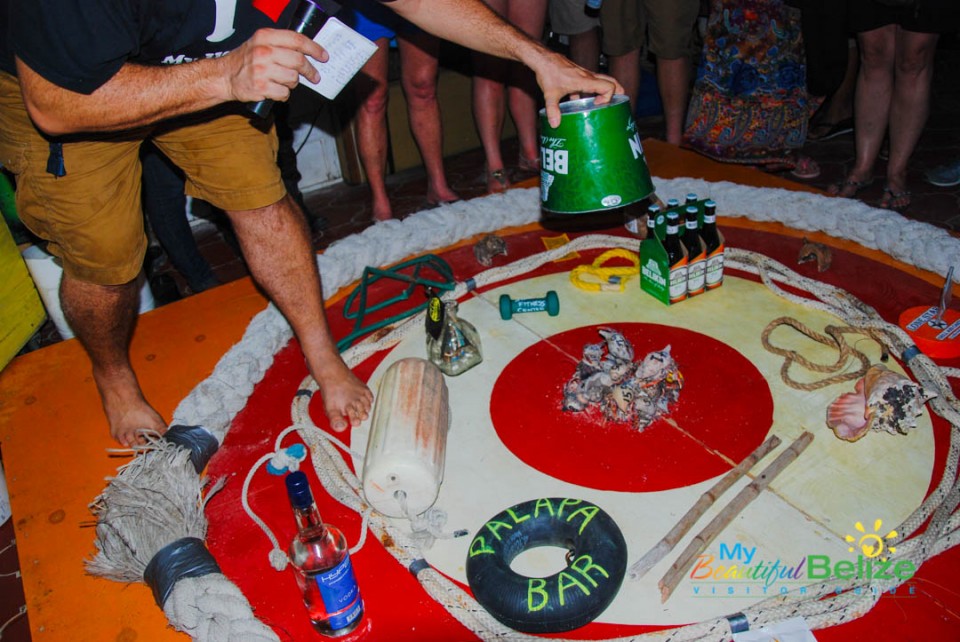 If you are not in town during a Tuesday, we still recommend visiting Crazy Canucks. It's just one of those bars where you are sure to have a good time! Their Sunday Fundays, with horse shoe games and live music, is one of the most popular weekly events on the island too!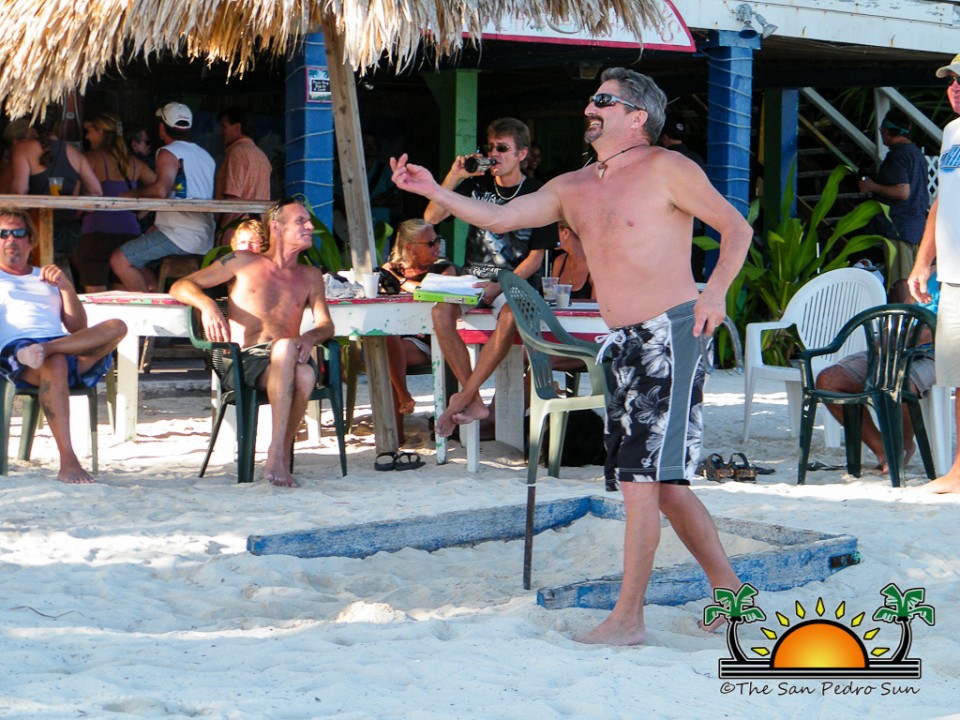 Crazy Canucks is located on Coconut Drive, on the beach of Exotic Caye Resort. The bar is open every day of the week from 11AM to midnight with tasty food option served up to 10PM.