Nook Restaurant and Cocktail Bartique is the product of Jeff Parker and Erin Park. Jeff and Erin (whose names are similar) are actually not a couple – no for real! 🙂 They met at Erin's second restaurant in Belize, Mojo Lounge in Placencia, Belize. Erin had lived there for eight years, and after a bad breakup following the sale of her first restaurant, extreme community support allowed her to open Mojo Lounge, a concept of eclectic lounge with fun, infused cocktails and locally sourced food. It was a place where everyone can feel welcome.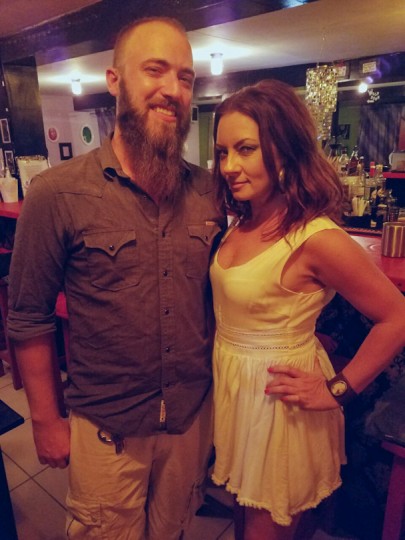 The concept and team of Mojo was melded even more when, after only two months open, they had an electrical fire in the walls of the small building. All the esthetic work was damaged, and the village banded together to help. Mojo was up and running in only nine days again, and better than ever, with a staff who worked tirelessly – some without pay for weeks. They brought Mojo to a top TripAdvisor restaurant for the area, and although recently it's under new ownership, continues to do so…
In comes Jeff Parker, a skilled and seasoned IT professional who decided to try Placencia as a work remote location to test drive the waters, so to speak! Jeff became a regular at Mojo, and friend of Erin and the staff. Eventually, Jeff was thinking of getting into the restaurant game…and Erin gave him many reasons not to! Although the restaurant industry is her passion, she knew it wasn't for everyone!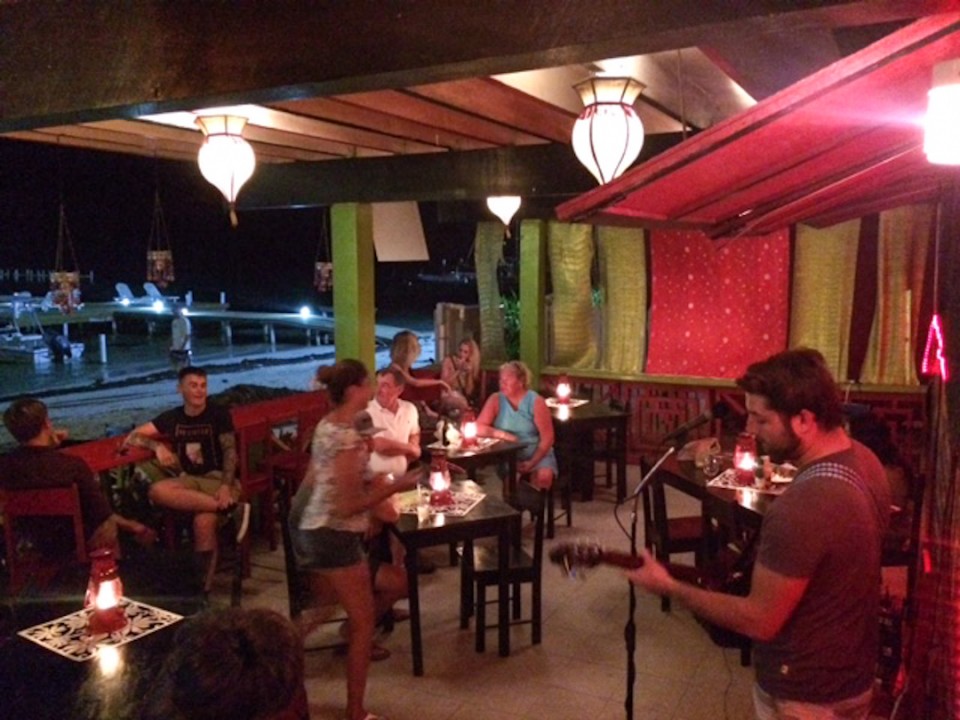 On a quick weekend getaway, and her first in a year, Erin visited San Pedro and really enjoyed the hustle and bustle of a larger town, being that she was originally from downtown Toronto, Canada. Jeff, from Texas USA, came to San Pedro to dive often due to its proximity to the beautiful reef! And Jeff then had an actual dream one night: he and Erin had teamed up to open a restaurant there! It started as a funny thing, but after a couple weeks of thinking, Erin thought, why not take on a challenge! So they began to look for property and the first day of looking at many spots, they found the current beachside location next to Lily's and Cholo's, local legends.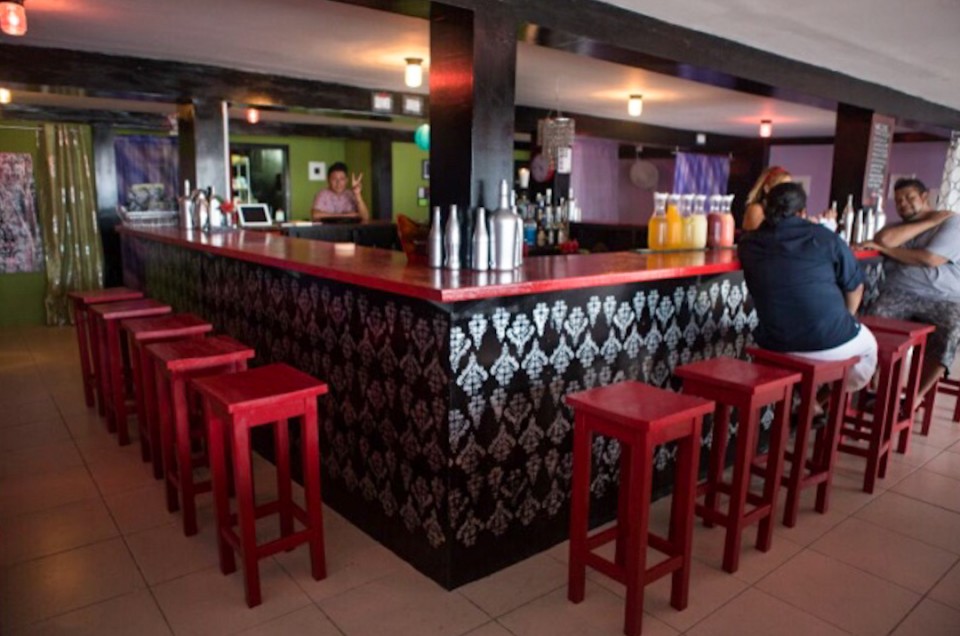 The place was an empty shell, but Erin had the vision, and with Jeff's investment and Erin's experience, the transformation began. Some paint, a bar, a couple of walls and a lot of love, sweat and tears, and Nook was born. The definition of Nook is making small spaces out of a big one…which is exactly what they have achieved.
A sexy, low-light lounge atmosphere that is casual but surprises you with cuisine from one of Belize's own up and coming young, inspired chefs Demenico Cal! Nook is proud to serve locally sourced fresh products with a diverse menu and nightly features! Barman James Chuc serves some of the best margaritas and micheladas, plus some great infusion cocktails and martinis!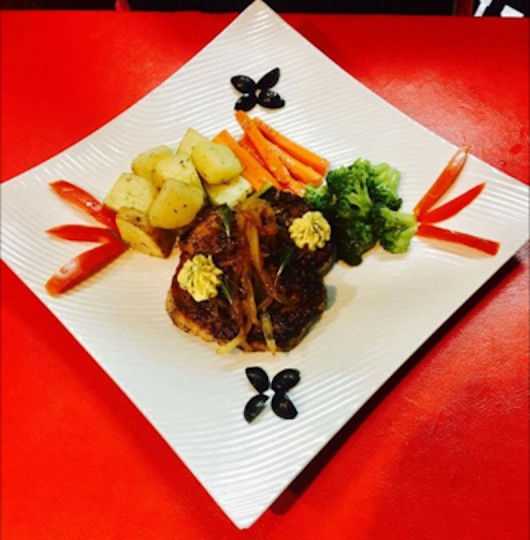 Nook has been open since October of 2015, and Jeff and Erin appreciate all the local support over the last year and the welcome from the community. If anyone is ever headed south for a trip, feel free to stop in and ask them for the great tour guides and restaurants and places to stay in Placencia and surrounding areas!
Starters: $10 – $20 ~ Mains: $26 – $40 ~ Happy Hours: 4-6:30pm, deals on starters and cocktails.
Hours: 4-10, Tuesday – Sunday. Sunday brunch starts 11AM – 5PM at the end of January – look for their announcement!