Artisan Cheese
Cheese, glorious cheese! Just one of the many things that are unique to Caves Branch, you are in for a treat when you learn about and sample the only handmade artisan cheeses found in Belize! Head cheese maker Claribel Gaitan walks you through the process of how they lovingly craft some of the tastiest cheeses around, using only the freshest organic full cream milk produced by Mennonites in the nearby village of Armenia.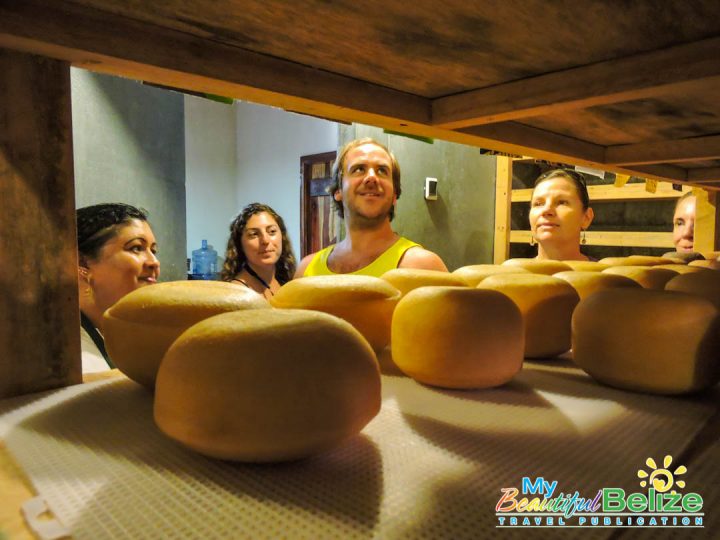 Seated at a spread of fresh fruits, toast points and a splash of wine, guests enjoy tasting Provolone, Spressa, Trappist, Old Brebrenbender, Feta and a robust Mr. Stinky Blue Cheese – all while Claribel shares how she and her team craft the cheesy creations. Absolutely no artificial ingredients, preservatives, flavoring or coloring is used, and the variety of flavors speak of patient, loving care.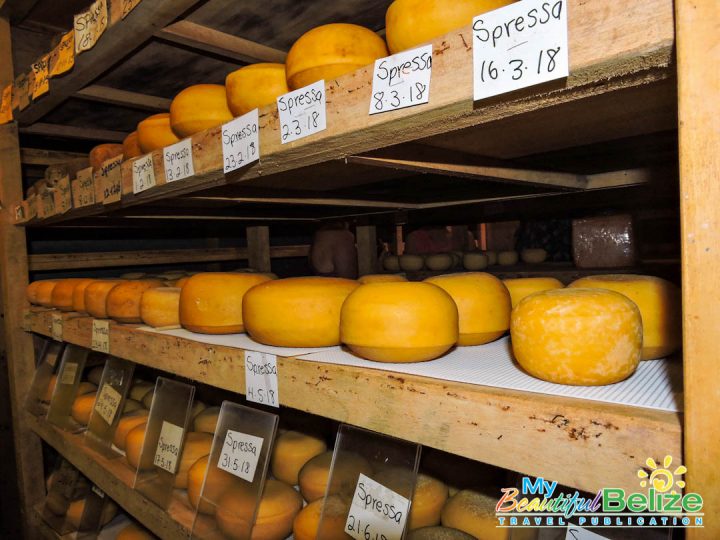 Next up a little tour of the aging room where the cheeses do their thing at a constant temperature of 52˚F and at a humidity of 85% for up to 28 months for the perfect aroma, flavor and texture. Claribel explains that every 48 hours each round of cheese is turned to ensure a constant level of moisture and flavor. Who knew these little loaves of heaven needed so much love! YUM!
Birding
Belize is blessed with more than 500 species of birds, and in 2016 Caves Branch Jungle Lodge earned the distinction as the Best Birding Destination in Belize…need we say more?As many as 206 bird species can be identified within a 24-hour period on the property and all levels of birding, from exploring the thousands of acres of their land in search of that 'lifer' to never leaving the common area of the lodge are accommodated.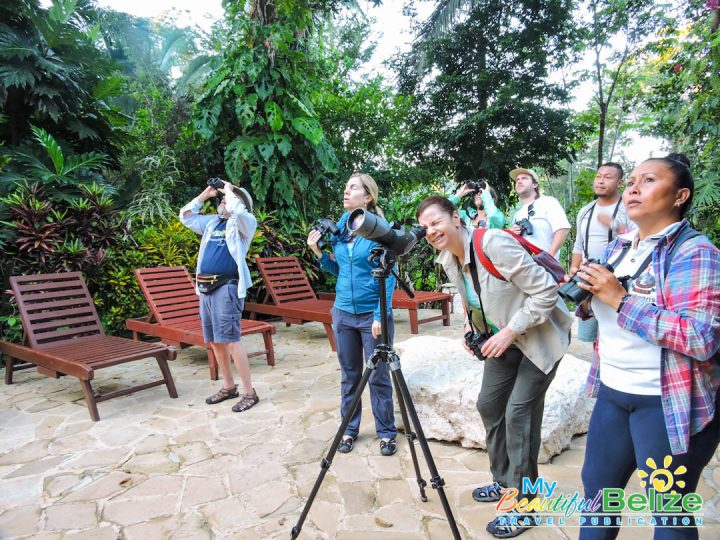 With top birding guides on staff, you don't have to be an expert to know what to look for or what you are looking at! A big bonus? You don't even have to get up at the crack of dawn to enjoy the abundant avian life in the area and from the comfort of the lodge you can enjoy colorful birds and darting hummingbirds perusing the lush landscape. If you are an early bird, the 6AM bird walk around the immediate area will delight you with an abundance of birds and during our one-hour venture right around the lodge we spotted 29 species! High on the bonus list, White Collared Manakin, Gartered and Slaty-tailed Trogan, Squirrel Cuckoo and Bare-throated Tiger Herons!
Caves Branch Botanical Gardens
Founded in 2008 by the one and only Ella Baron, who recently had a plant named after her – Alsobia baroniae in recognition of her efforts in conservation of Belizean flora, this garden boasts the largest collection of native epiphytes, such as orchids and bromeliads (air plants) in the country. Carefully procured by Baron and the Caves Branch Jungle Lodge team, the vast collection also includes native plants, ranging from produce bearing ones such as coconuts, coffee, pineapple, bananas and cacao to spices like lemongrass, and Achiote, which produces the red seeds used in our popular recado spice.
There are fragrant Allspice trees and even Vanilla orchids that produce the flavorful bean we use in baking! Beautiful flowering plants like gorgeous gingers in every shade of pink add to the landscape and you may even recognize as house plant or two, such as begonias. Of course, the orchid area cascades with every color and size of bloom imaginable and we marvel at the size of the world's smallest orchid bloom, so delicate! Their super knowledgeable guides Sayuri and Abner are a wealth of information and it's easy to spend well over an hour touring the garden. If you prefer to go at your own pace there's plenty of signage along the way to keep you informed!