Our small but mighty country is jam-packed with amazing discoveries thanks to our incredibly diverse landscapes and blend of cultures. With six districts to choose from, it may be tough deciding where to begin, so why not start with the largest one? The Cayo District is more than 2,000 square miles of rolling and dramatic mountains, lush tropical forests, verdant pastures and orchards, winding rivers, impressive cave systems, ancient Maya sites, colorful villages and a host of accommodations to choose. From quaint family-owned abodes to larger resorts with all the amenities you'd ever ask for while exploring Cayo, you are sure to find the ideal place to rest after a day of adventure. One such place, synonymous with all that is Cayo, is Ian Anderson's Caves Branch Jungle Lodge.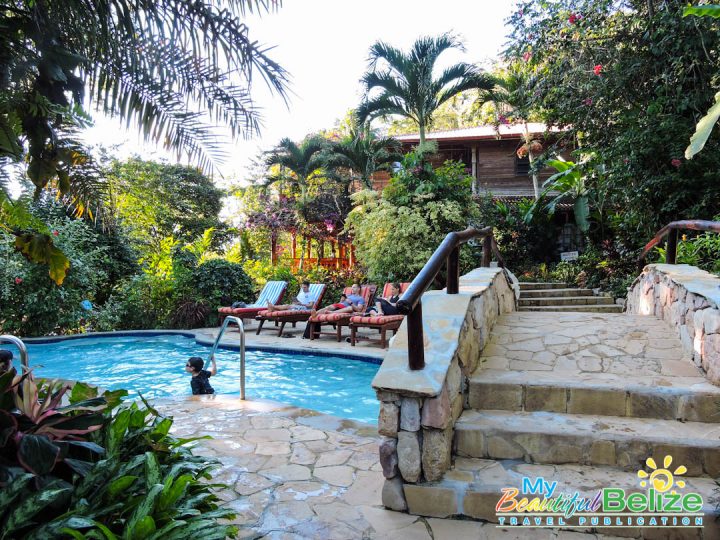 Founded by the larger-than-life Ian Anderson, who was one of the first to put hospitality on the map in Belize many years ago, Caves Branch Jungle Lodge has been adored by adventure travelers for decades. Just a half-hour drive from the capital city of Belmopan along the picturesque Hummingbird Highway, the compound is nestled within a vast reserve of tropical forest along the bank of the Caves Branch River. Graced with a host of awards and recognition for excellence in the industry, from the moment you arrive, you will know why there is so much love for this jungle gem.
What makes for a fabulous stay? It's not just about the brick and mortar, which happens to be stunning, it's the people who breathe life into it and make a house a home. Warm, open and inviting (just like their gracious staff), the main lodge is the heartbeat of this jungle dwelling.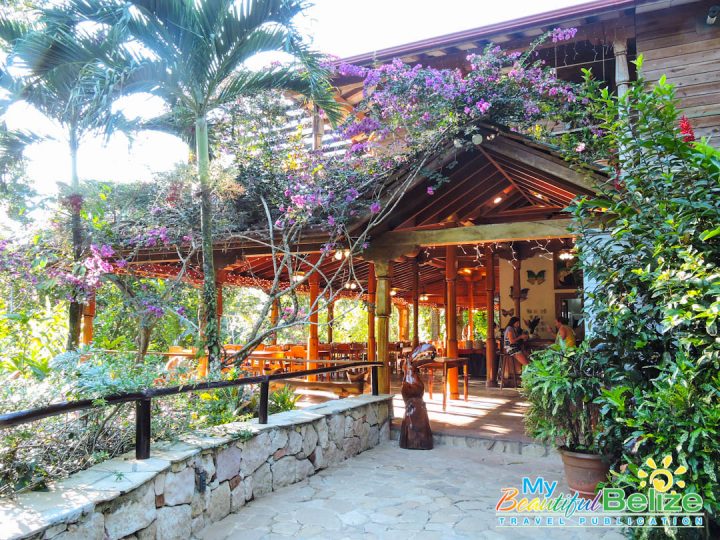 Overlooking the river and their sparkling swimming pool, the wooden lodge is adorned with twinkling white lights and serves as the lobby, dining hall, bar, social area with quaint seating and a small gift shop. You are greeted like a long-lost friend, and the staff is eager to get you settled into your home away from home. From navigating along an elevated walkway through lush foliage to cabañas perched on the hillside to their breathtaking 'tree house' cottages, gorgeous jungle vistas and misty mountains from afar unfold.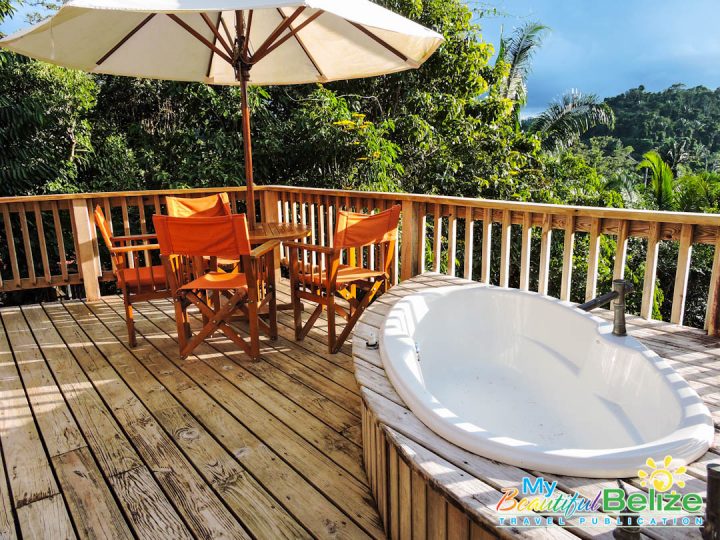 Options also include their charming ground level bungalows, complete with a cozy porch. Comfortable and relaxing, you'll be torn whether to while your day in restful solitude or discover the endless exploration that awaits at your doorstep.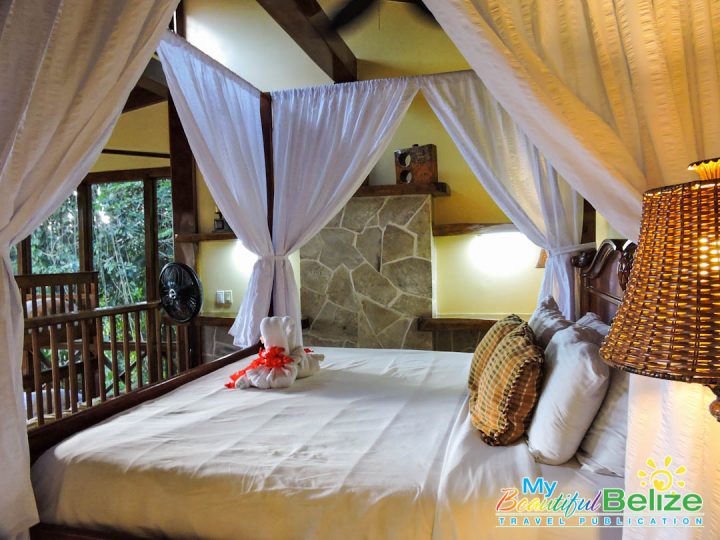 Caves Branch Jungle Lodge is renowned for the adventures they offer, and there is something for every level of intensity and area of interest. Their super friendly and knowledgeable guides are some of the best in the county and have received notable awards in the industry as well. While some of your party may be in for a day of cave tubing, extreme jungle exploration or rappelling into the Black Hole Drop others can choose to stay on the property and enjoy casual bird watching from the comfort of the jungle lodge or maybe indulge in some pampering at their Massage Center.
Want to take your taste buds on an adventure? How about sampling homemade cheese during a presentation at their onsite production house! Are you interested in learning about the exotic flora of Belize? Guests can opt for a guided tour of their amazing botanical gardens or just stroll the property on their own and learn from interpretative signage along the way. Tours are also offered to the nearby Maya archeological sites Xunantunich or Cahal Pech and other adventure options include horseback riding, hiking, advanced birdwatching, ziplining and more. So much to do, so little time!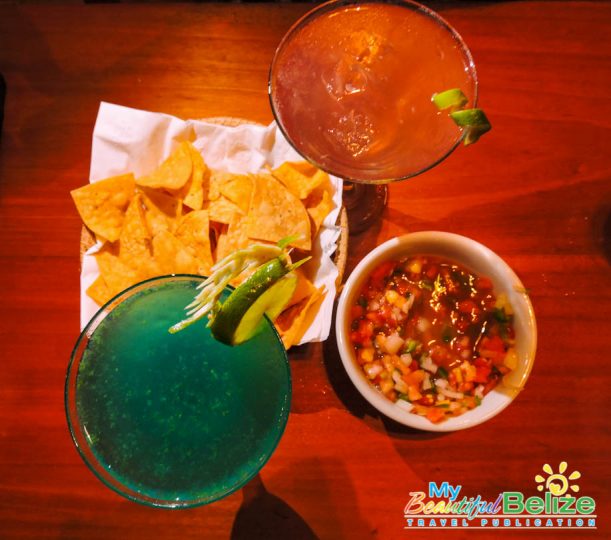 All that fun will certainly leave you famished, and your adventure continues at the amazing buffet they offer breakfast, lunch, and dinner. Freshly prepared produce sourced from their property or nearby farms celebrate local flavors and cuisine along with a variety of international favorites. Careful thought goes into every meal with consideration of those who prefer meatless or vegan dishes. There's no way you are leaving your table hungry and of course you best leave room for dessert!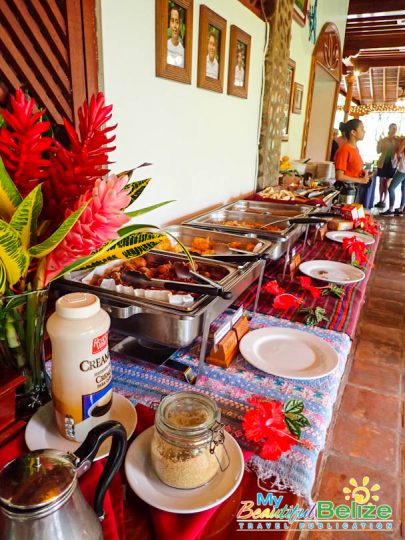 With no TV and internet limited to the lodge area, your time spent at Caves Branch Jungle Lodge is focused on the finer things in life. There's no better place to reconnect with the ones you love and make lifelong memories. In 2018 Ian and his wife Ella were awarded the Belize Tourism Board Lifetime Achievement Award for more than 25 years of outstanding contributions to the hospitality industry in Belize and during your stay at this very special place, you will quickly feel the love that is shared by so many.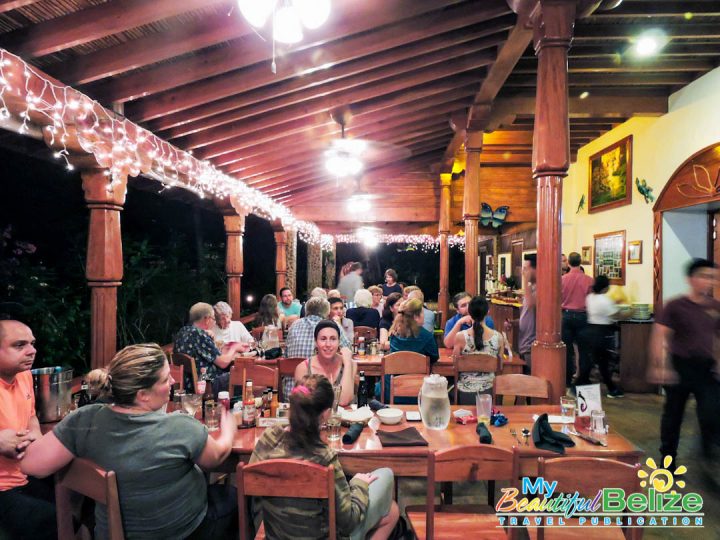 For more information about Caves Branch Jungle Lodge visit their website at www.cavesbranch.com.