Commonly referred to as Maya Spinach, Chaya is a big part of Belizean cuisine. For as long as I can remember, a chaya tree or two would always be a part of the home garden while growing up. Belizeans, especially those who grew up in villages, learned to eat from the land and some ingredients are probably only common to certain areas. Thankfully, chaya is easy to grow pretty much anywhere, not invasive and growing up to six feet in height, so it is a common staple in household kitchens.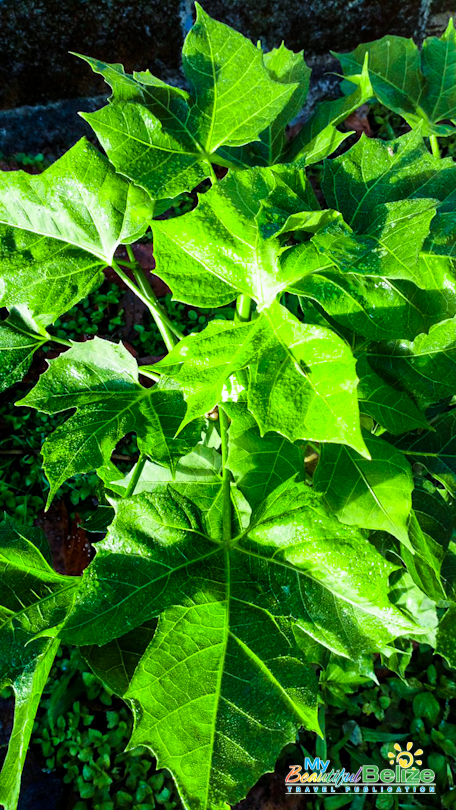 Preparing the chaya leaves for eating is very important. They should be cooked before eating, as the raw leaves contain a high content of toxic hydrocyanic acid. To safely ingest these greens, the required cooking time is 20 minutes. Once cooked, it can be added to soups, sauces, salsas and even salads.
One common way that chaya is prepared is in tamales.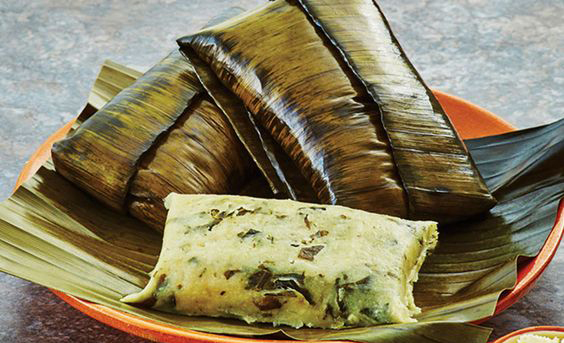 Known as tamalitos de Chaya, these are a Mestizo delicacy often topped with a meat (usually pigtail) and tomato sauce and shredded Dutch cheese. However, an even easier way to prepare it is in scrambled eggs (see recipe below).
With the Scientific name: Cnidoscolus aconitifolius, chaya is believed to provide quite a few health benefits. In Mexico, the list of bold claims include improving blood circulation, lowering cholesterol, reducing weight, preventing cough, increase calcium in bones, replacing iron in the blood, improving memory and brain function, combatting arthritis and diabetes, helping with digestion, improving vision, reducing appearance of inflamed veins and hemorrhoids and even decongesting lungs!
Nutritionally, chaya is exceptionally high in protein, calcium, iron, and vitamin A, with its levels of nutrients two to three times greater than any other land-based leafy green vegetable.
Whichever way you look at chaya, either as another fun vegetable to add to your diet, or if it is the first time you're consuming it, know that you're enjoying a staple Belizean ingredient! Bon Appetit!
Maya Eggs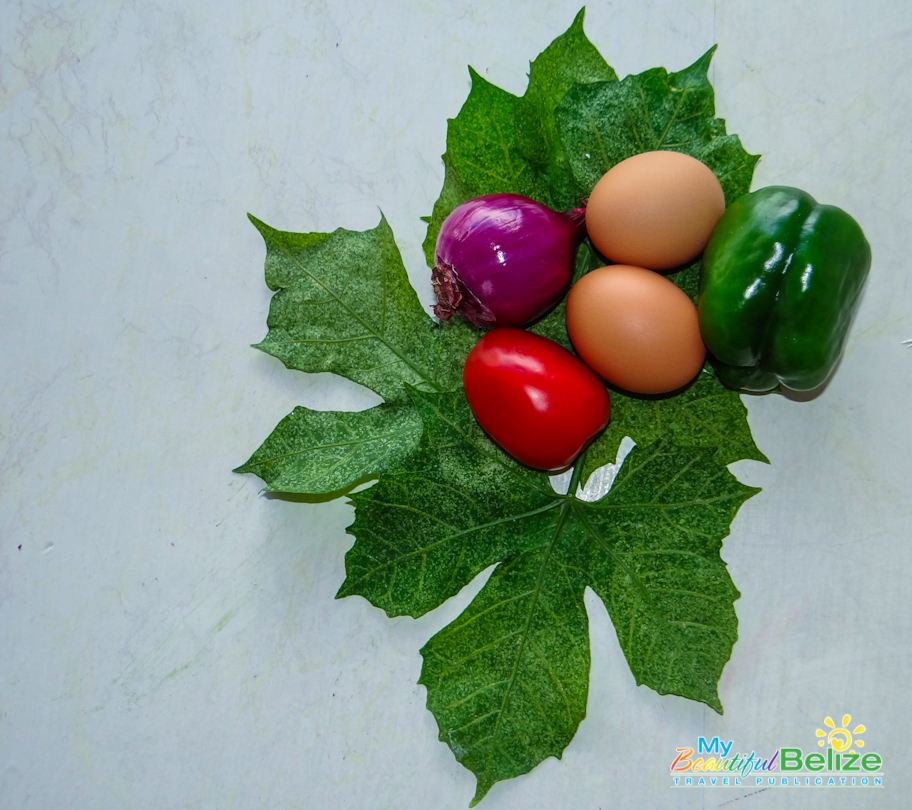 Ingredients:
Chaya leaves (10-12), boiled, drained and chopped finely
Coconut Oil
Diced onions
Diced peppers
Diced tomatoes (2 medium)
6-8 eggs
Salt and pepper to taste
Directions:
Sauté onions and peppers in coconut oil till fragrant, then add tomatoes to blister
Add chaya leaves and continue sautéing till properly combined
Add eggs, season and stir till cooked to your taste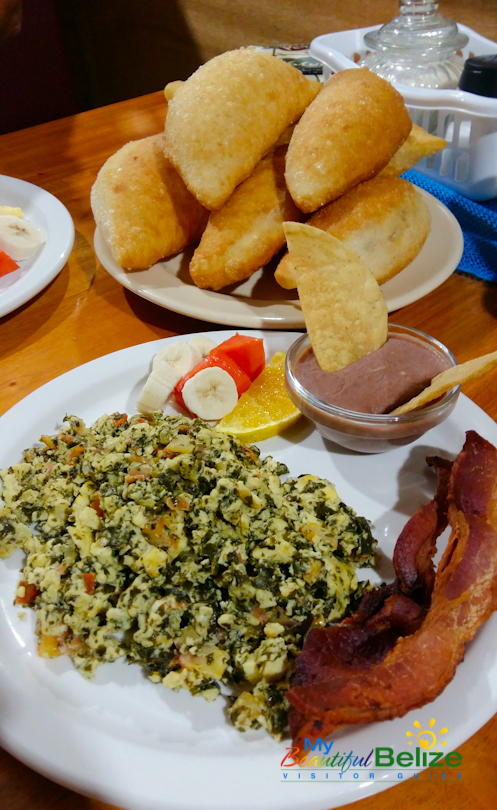 Serve with fresh hot corn or flour tortillas, or to be even more decadent, a few fry jacks. Enjoy!