The beauty that surrounds us Belizeans is immense and varied. Yet, caught in the throes of simply living and surviving, we might miss moments here and there. However, we get a gentle reminder when we meet people who have plotted and planned for months to visit our country. We meet them and see them trying to enjoy every second of their precious vacation time exploring Belize's wonders. Suddenly, our curiosity is piqued. Why here? What is it that draws you here, out of all the places in the world? Why Belize?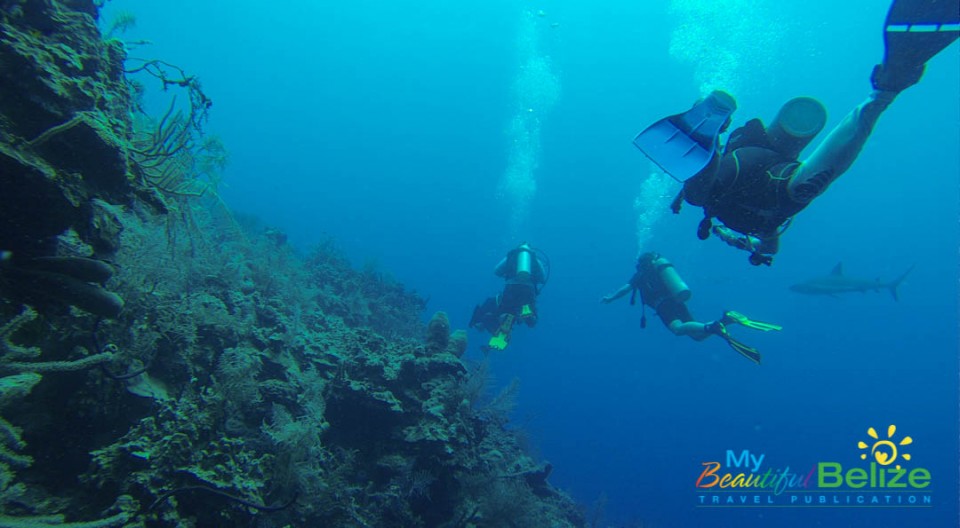 Shelley Griffith is from Canada, a die-hard Seahawks fan, and all around sports nut. She is also a pretty awesome and hilarious friend to a bunch of us in Belize.
After meeting her and discovering that her primary reason for traveling to Ambergris Caye is diving, I had to ask why. I'm not a diver, but realize that there is a community of them who connect and feel passionate about the water sport. Shelley shared a little bit about why diving and why Belize.
How did you find out about Belize?
I travel quite a bit and when I wanted to see Maya history, Belize and Guatemala were first to come up on a Google search. After more research, I decided to do Belize over Guatemala because it has such a diverse eco-system with the jungle and the Caribbean Sea only a few hours away.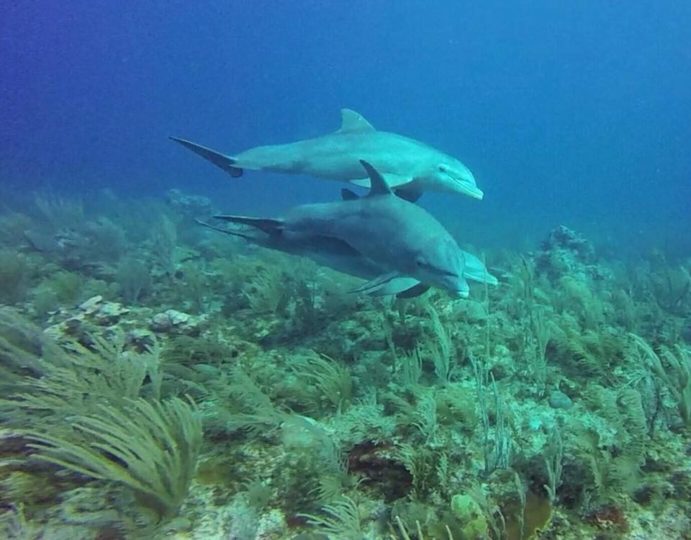 Coming from a large country like Canada, that's a very small amount of travel time to see such contrast!
Where all have you dived?
Belize and Hawaii.
How often do you get to go diving?
Maybe once or twice a year.
What is it about the diving here that makes it so special for you?
I got certified by Robbie from Chuck and Robbie's a year and a half ago, during a relatively difficult period of my life as my father had just unexpectedly passed away. Robbie and his whole crew were amazing, and I found being underwater extremely therapeutic. They took such good care of me, I keep coming back. I guess I've attached a special meaning to diving and coming to visit and dive with the guys at Chuck and Robbie's is a highlight of my year.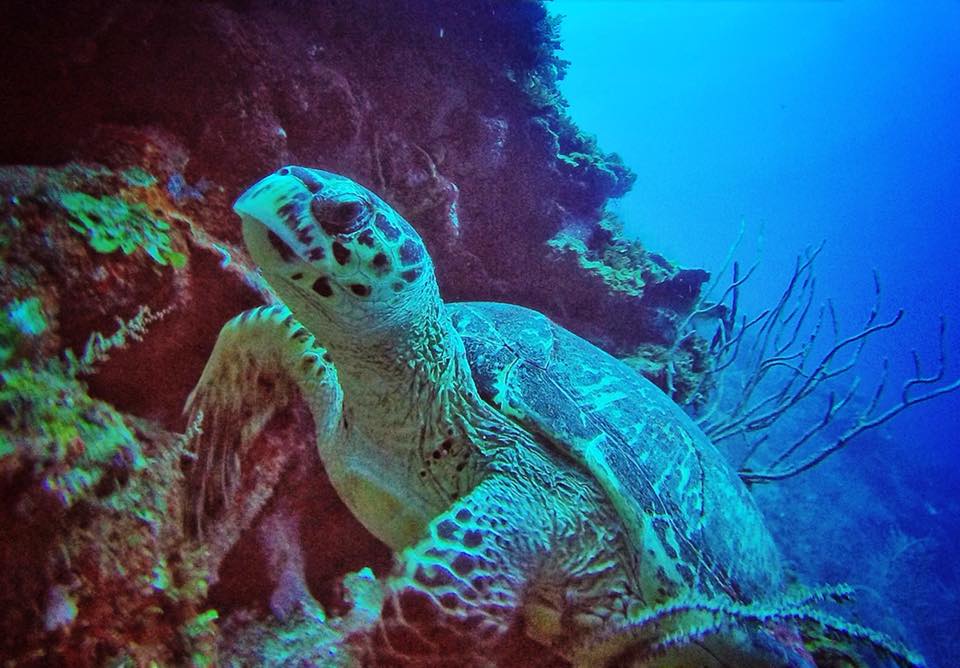 What's been your favorite experience?
Seeing the dolphins so up close and personal and just seeing all the marine life. The turtles are my favorite, so I really love when I see a lot of turtles.
Do you have a particular dive bucket list?
Not really. I've heard Belize is some of the best diving in the world, so it's a pretty high standard to start off with. However, I want to check out the cenotes in Tulum and some of the underwater caves there, and I do want to go dive in South East Asia…