When those lucky children got to tour Willy Wonka's Chocolate Factory, did you get the same feelings of jealousy and excitement like I did? Imagine being able to go and see where some of your favorite treats were made! We got to live our dream when we went behind the scenes and into the hallowed kitchen of an island icon: PepperOni's Pizza.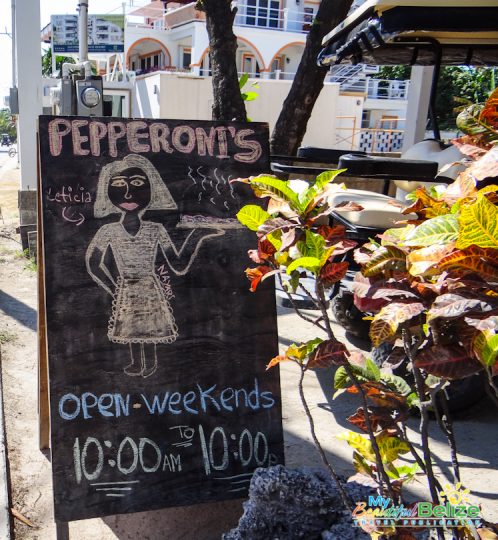 Established in 2001, PepperOni's has been the island's go-to pizza place ever since, offering amazing cheesy, meaty, saucy, bready goodness to the masses. From its humble beginnings inside a trailer to its expanded location featuring outdoor seating (both covered and uncovered), and a nice big kitchen, PepperOni's has evolved, but one thing that has not changed is its delicious recipe!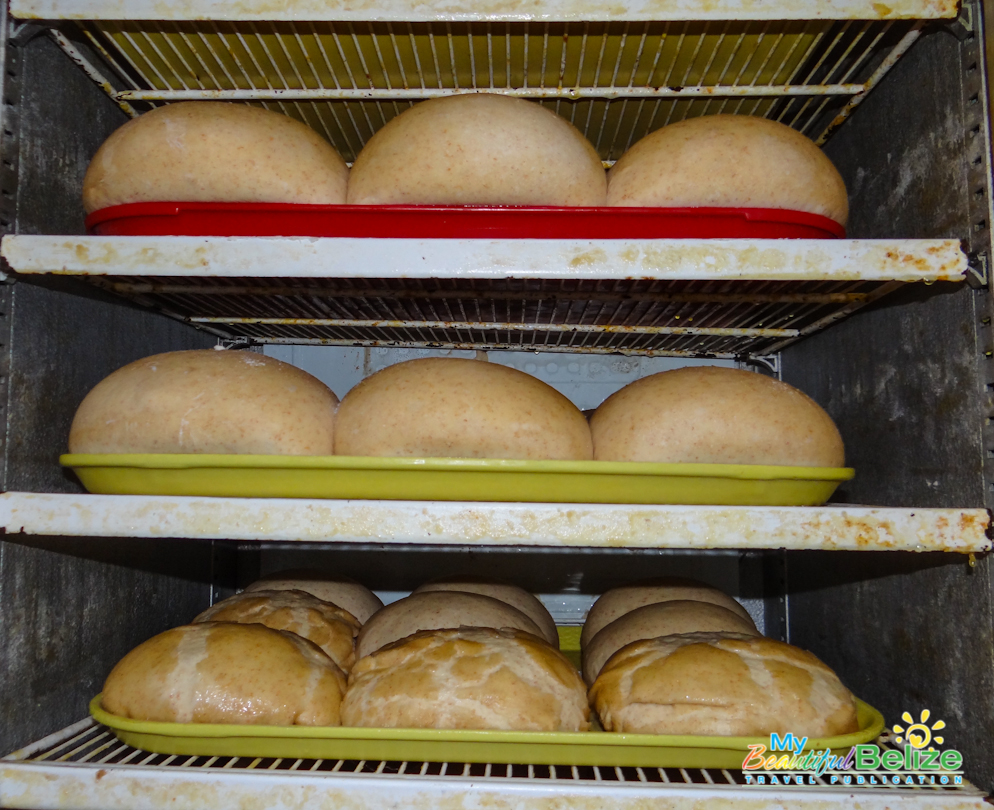 We were able to witness the trays full of round balls of dough, resting peacefully away, perhaps dreaming of the kind of pizza pie they would become in their lifetime. We even got to witness the prepping of a pie, watching how sauce is added, followed by mounds of cheese, meats, and vegetables onto a pan holding a flattened disc of dough.
Once the pizza was deemed ready for baking, we watched in anticipation as the pan slowly wended its way down a conveyor belt and through the fancy (and completely unexpected) oven. In seven minutes, flat, the pan was out the other end, perfectly crisped and bubbling with ooey, gooey melted cheese, and hot toppings.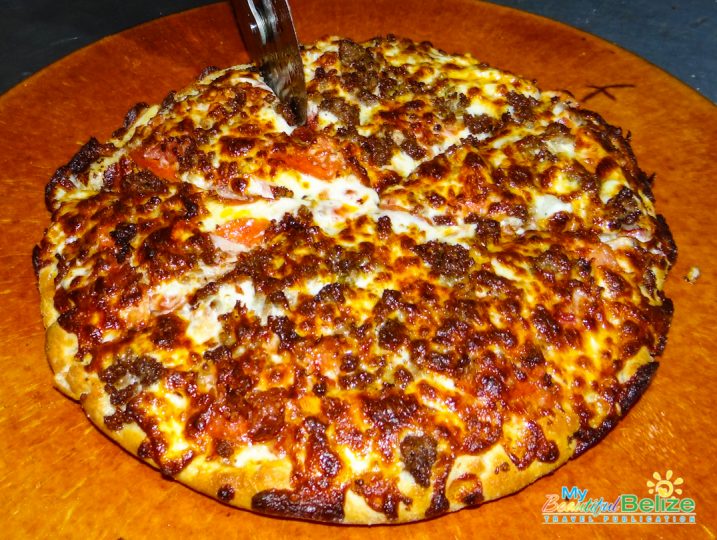 We were early visitors, because, yes, their hours have changed! After 17 years, PepperOni's has gone from only open in the evenings, to offering lunchtime pies, whole or by the slice, from 10AM to 10PM, Fridays to Sundays. On Mondays through Thursdays, they're open at noon until 10PM. You can dine-in, carry out or get delivery. Delivery has not changed either – you still get those super-fast delivery guys on their bikes arriving at your home, hot pizza in their classic red insulated bags in one hand.
Also, on the menu? Personal 8" pizzas, pizza rolls (8-combo), fresh dough (for hot fresh bread smothered in butter and honey), and of course, custom pizza orders. Follow them on Facebook (gasp! Yes they have a Facebook page), and catch up to the fun new stuff they're adding. Call those orders in at 226-4515, and enjoy your favorite pizza in your favorite location – whether it's at home or on site.