Submitted by: National Institute of Culture and History (NICH)
Ernestine Carballo was born in Belize City, Belize on November 19th (one of the biggest national celebrations in Belize, Garifuna Settlement Day) to her beautiful parents, Ernesto and Therese Lightburn Carballo. Starting at the age of four (4) her mom would take her to 'brams' and 'drumming', it was at this young and impressionable age that the little princess learned to sing and dance on her toes. Ernestine's dad was a popular DJ in the 70s and 80s. He introduced her to the music of Earth Wind and Fire, James Brown, Michael Jackson, Whitney Houston, Aretha Franklin, Patti LaBelle, Gregory Isaacs, Peter Tosh, Steele Pulse, and Bob Marley to name a few. This large symphony of musical genres melded together as one in her blood, mind, heart, and soul.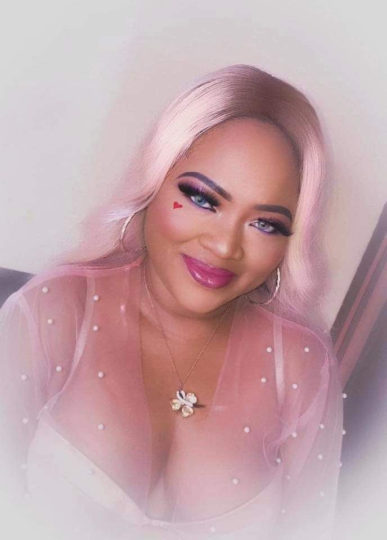 In 1997 Ernestine Carballo hit the stage with the first Belizean Artist Group called Young Artist Association (YAA) led by William Neal. She took training with Mrs. Brenda Armstrong in the Wesley College Choir in 1999. Ernestine was never the same after these experiences, as she always led her choir with high hitting soprano keys. Then in July 2003 Ernestine swept the entire audience all over the globe with her beautiful voice and charisma on KTV, where she won for three weeks in a row with her Alicia Keys renditions. Ernestine has also taken center stage with Belize Sound Fest, Belizean Musicians/Artist Past and Present, Lord Rhaburn Awards Show, And Belikin Fest to name a few. Ernestine consistently brings high energy entertainment to every event when and where she performs.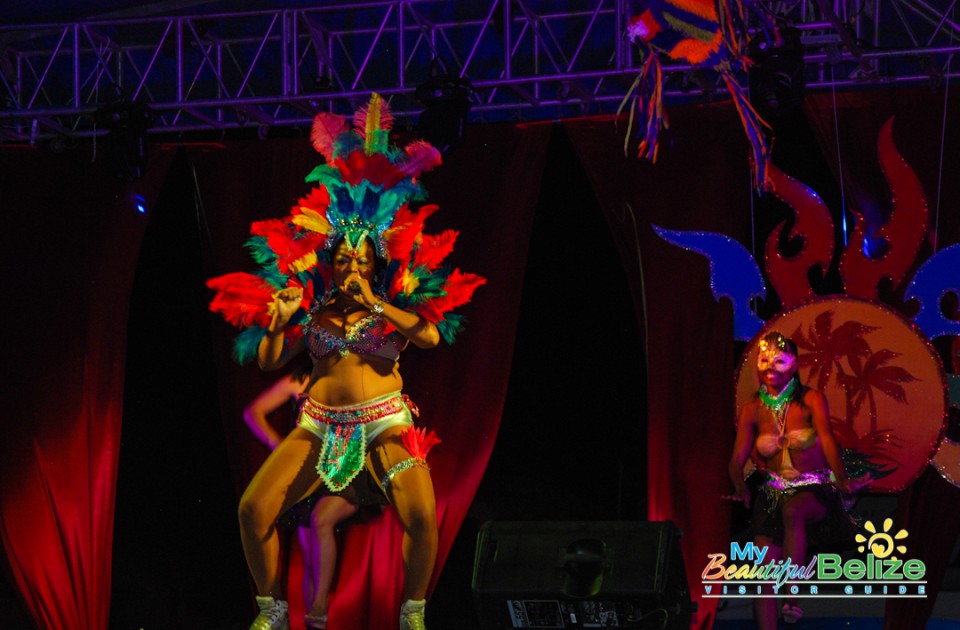 Ernestine has also worked alongside Belize's Top Reggae Artist, David Obi Jr "RAS INDIO" on albums from 2004-2010 delivering her beautiful harmonies. In 2006 Ernestine took center stage and played an important role in the "WE ARE BELIZE" Project held at The Bliss Center For The Performing Arts, with her spectacular performance as she sang "For All The Children". She also worked with the National Institute for Culture and History (NICH) for four (4) years of Teaching, Singing, Dancing, and Acting. During 2008 and 2009, through her music, she took a stand against the senseless youth violence and created her song and reggae music video "Come Together in Love".
In 2015 she was the first and only artist from Belize to promotionally perform at the Worcester Music Festival in London and she also performed at the September Celebration & Banquet at the Ambassador's home in London. She has been featured on a promotional tour in the Cayman Islands getting airtime from every Radio Station and Morning show. She has also traveled to Jamaica where she was interviewed by the Jamaican Observer, Stars Magazine, and Loop and performed at several events and locations across the island. She shared stages with artists such as I Wayne, Bounty Killer, and did a collaboration with producer Jovi DiPree called "Sweet Jamaican Man". In 2012 she was also included on a 3 month long European Tour with the "Belize National Dance Company".
Ernestine has opened for hundreds of shows in Belize, including Destra Garcia, Kes The Band, Ricardo Dru, Machel Montano, Patrice Roberts, Bunji Garlin, Fay-Ann Lyons, Calypso Rose, Cecile, Romain Virgo, Konshens, Mr. Vegas, Red Rat, Turbulence, Warrior King, and so many more. She has also done special collaborations with Bredda David, Ras Indio, Reckless, and Belizean Music Icon and Legend, Leela Vernon just to name a few.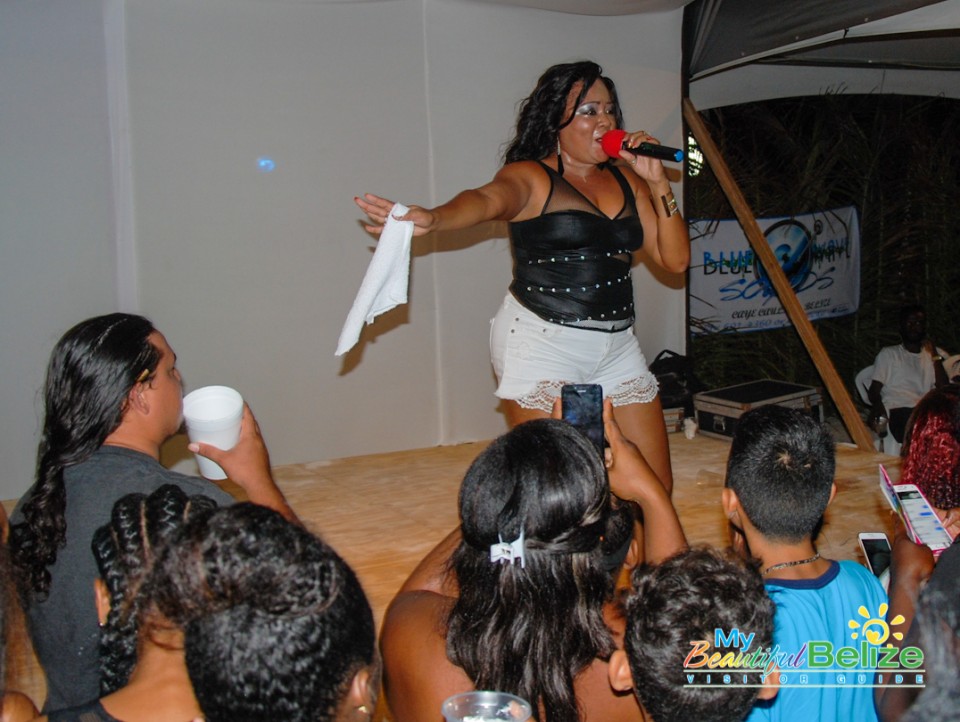 Ernestine Carballo is one of Belize's most recognized and awarded Soca artists. She has won the Soca Category of the National Song Competition in 2018 with her song "I Love You Soca", in 2017 with "On the Road", in 2015 with "Till Di Sun Come Up", and 2011 with "Carnival Is Here". She is responsible for the Carnival Road March Song of 2010 and 2011, has won Artist of the Year 2011 and 2012, the Break Out Tune of 2010 and 2011, Best Soca Artist of 2011/2012, Best Soca Song of 2011-2012 and Honoree of 2011/ 2012. Female Artist & Performer of 2015/2016, and Carnival Song Champion of 2015/2016. In 2018, Ernestine performed at the 3 days "September Festival Weekend" in Belize Featuring Beenie Man, Alison Hinds, and Nailah Blackman. She has also been a featured artist for MUSIC WEEK held by the "Office of The Music Ambassador".
Ernestine's latest album "Soca Party", available on iTunes, has been listed at #25 in the world. It consists of well-known songs such as "Soca Party", "Carnival is Here", "Till Di Sun Come Up", "Every Day For Me Is Carnival", and "Touch Of Love". She continues to work on her upcoming album. Songs such as "Survive Without Dem", "We Stay On Fleek" and a Punta Rock track featuring Di X called "Great is Great". This album is expected to be hot and enjoyable. Ernestine is also working on a new music video coming soon for her songs, "We Stay On Fleek", and a Tribute Brukdong album giving due respect to Leela Vernon, Mr . Peters, and all the Brukdong artists who have gone ahead of us. This and many other reasons are why she is considered the "Queen of Belize".
For Bookings Contact Ernestine Carballo:
Email: [email protected]
Telephone: (501) 637-2897
Click HERE to visit her Facebook Page