Submitted by: National Institute of Culture and History (NICH)
David A. Matus is a carnival costume designer who has been in the Belize Carnival scene for over 23 years. He has created countless costume designs to represent Belize both locally and internationally, in carnivals, and in pageantry.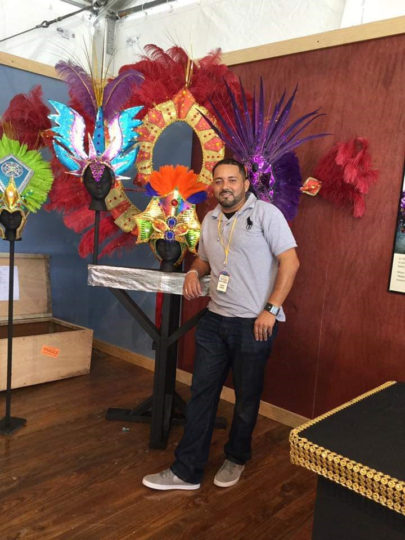 After working with his mentor Carolyn Trench-Sandiford in one of Belize's most acclaimed bands, Cultural Heritage Carnival Band, David decided to venture out on his own and launched Legacy Junior Carnival Band in 2001. Legacy Junior added to the festive nature and paraded in the Belize City Carnival until 2004. David has participated in several voluntary costume design workshops in Belize, Trinidad & Tobago, and in London. David joined the costume team in London's Carnival and worked with one of Europe's leading Carnival Bands, Masquerade 2000, also known as M2K under the great artist Lincoln Rahamut. He has since returned home where he continues to add colour and creativity to the streets of Belize with his elaborate costumes.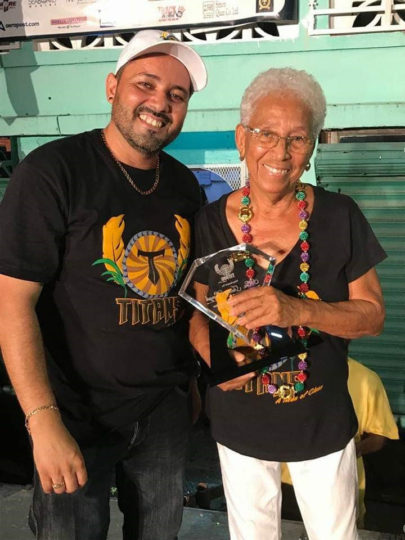 David has taken part in several international carnivals. In 2014 and 2018, he was named Senior Designer of the year for Belize carnival. He is presently the Vice President and one of the lead costume designers for the Titans Mas Band. "Titans" has won many awards and titles in Belize's Carnival. He is also an entrepreneur and owner of D's Designs & Creations where he dedicates himself to adding creativity in the world of events.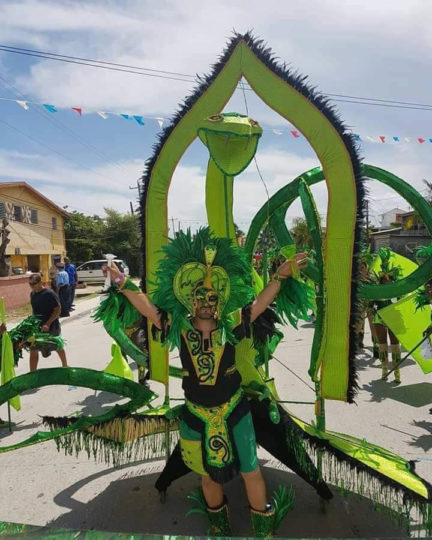 When speaking of his inspiration for costume making, David stated. "I create every piece as if though I would be the wearer. I pour all my love into my art."