Everyone who knows me knows that Asian food is one of my favorite cuisines, just below my beloved Belizean food. Feed me sushi, noodles, and even a bowl of good fried rice, and I'm a happy girl with a full belly. One of my favorite restaurants serving Asian cuisine here in Ambergris Caye is Grand Caribe's Aqua Belize. I've long been a fan of their Voodoo sushi roll and shumai (shrimp dumplings).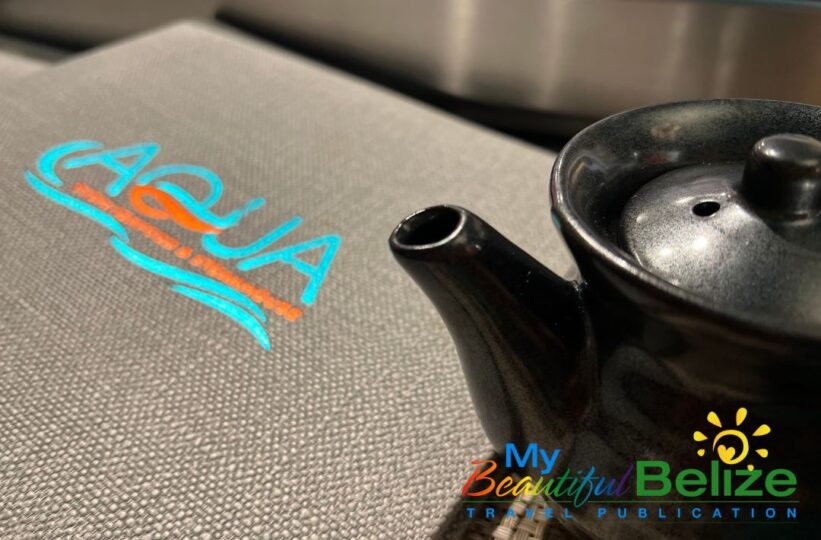 Now that Aqua has released a new menu with some creative Asian Fusion dishes, and of course, I had to try them, I now have some new favorites!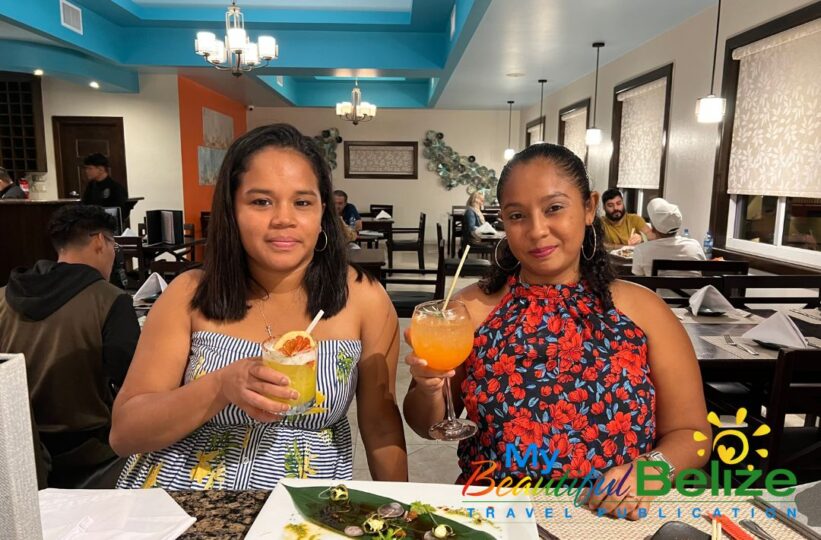 The meal started with some appetizers. In the spirit of curiosity, we tried appetizers from both their sushi bar option and from the kitchen. We started with the Plantano Atun. Created by Chef Gian Cortez, this plate gives sushi a Belize twist. Spicy tuna wrapped with fried plantain and drizzled with sweet and spicy soy; you only find this level of creativity at Aqua.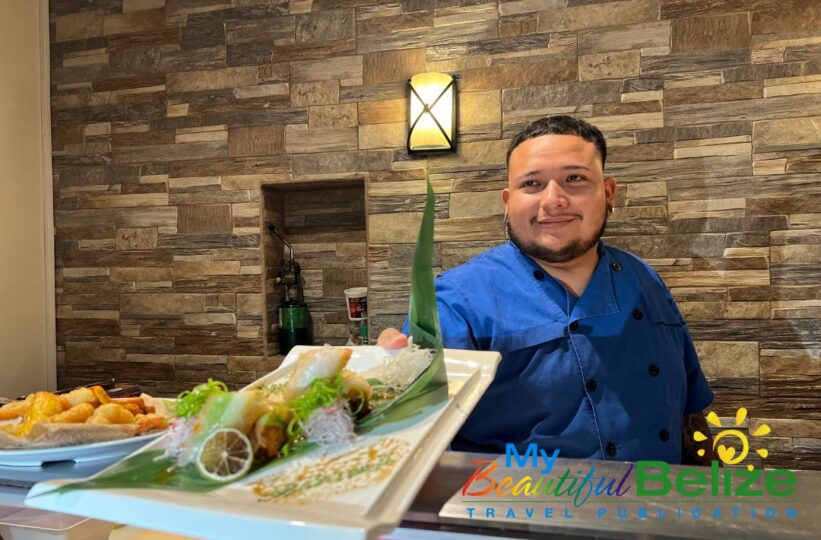 I'm a sucker for pork, so getting the Pork Belly Bites was a must. Slow-cooked pork belly, fried and tossed in sweet chili soy, slice jalapenos, green onions, fried garlic flakes, and minced ginger, making perfect bites. A great option to start a meal!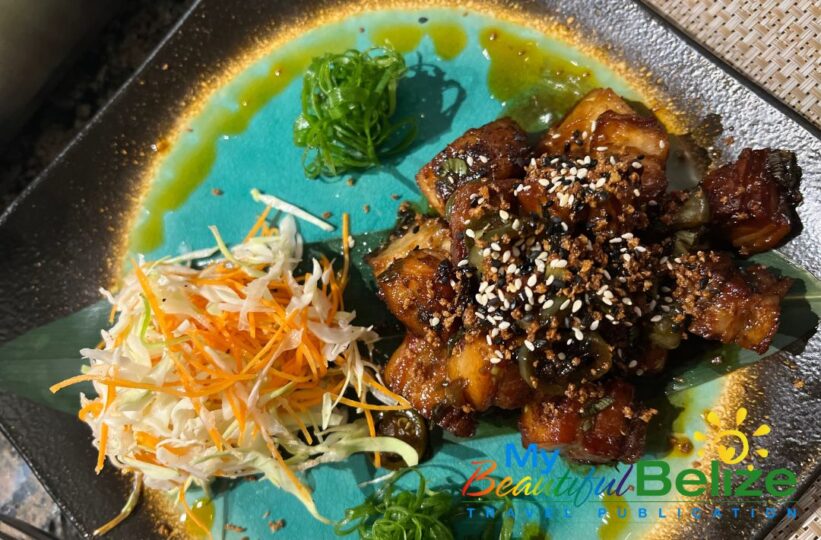 Of course, no dinner is complete without some drinks, and Aqua has a selection of handcrafted cocktails that pair perfectly with its Asian theme. We tried the Chili Pineapple Tuzo Sour and the Aperol Spritz, both refreshingly delicious.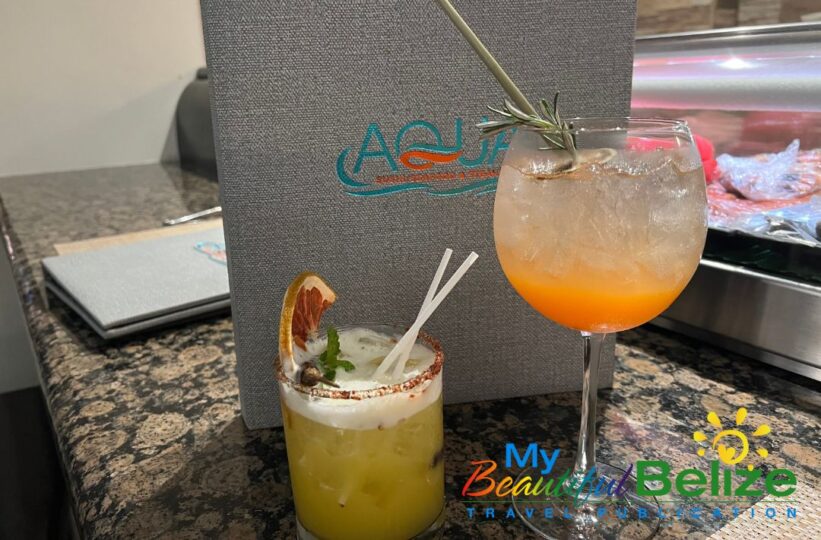 Moving on to our main course, we opted again for a seafood and meat dish. From the sushi menu, we got the Godzilla Roll. As a testimony to its name, this sushi roll is big on flavor, just like Godzilla has in size. It's a seasonal roll with tempura lobster and cream cheese topped with black Angus beef and Hamachi, finished with a drizzle of spicy teriyaki sauce, YUM!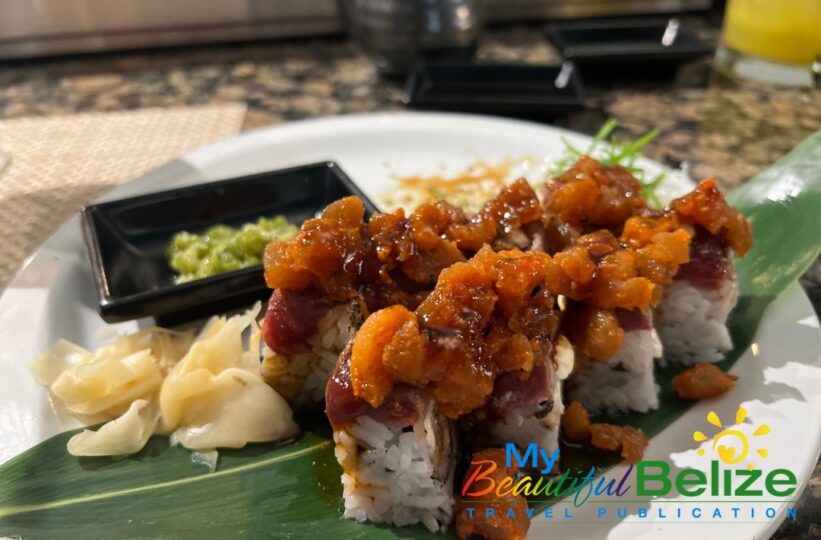 The Adobo Steak was the treat for the night. An 8-ounce fillet mignon marinated in Asian adobo, grilled to the perfect temperature, and served over egg fried rice with edamame and wilted bok choy. I highly recommend this one!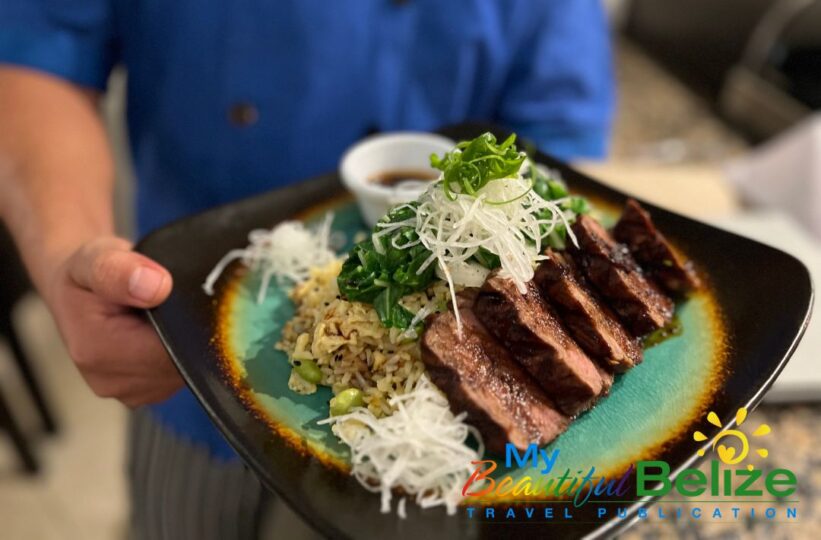 By the end, I was too full for dessert, so I had one more drink. The Yuzu Mule to finish off a great dinner.
Aqua is a great choice for those wanting something different for dinner. The chefs and bartenders have done a great job curating a unique menu.
The restaurant is located at the entrance of Grand Caribe Resort, 1.5 miles north of Sir Barry Bown Bridge. They are open Wednesdays to Sundays from 4PM till 10PM. Reservation can be made via their website https://aquabelize.com/reservations/ or by calling +501 226-4001.