Often, we are told that breakfast is the most important meal of the day, but I believe in the power of lunch and dinner too! Every now and again, it's worth it to skip the mess of pots and pans by dining out. San Pedro Town has plenty of breakfast and lunch delis, but sometimes we want a little extra comfort with our food.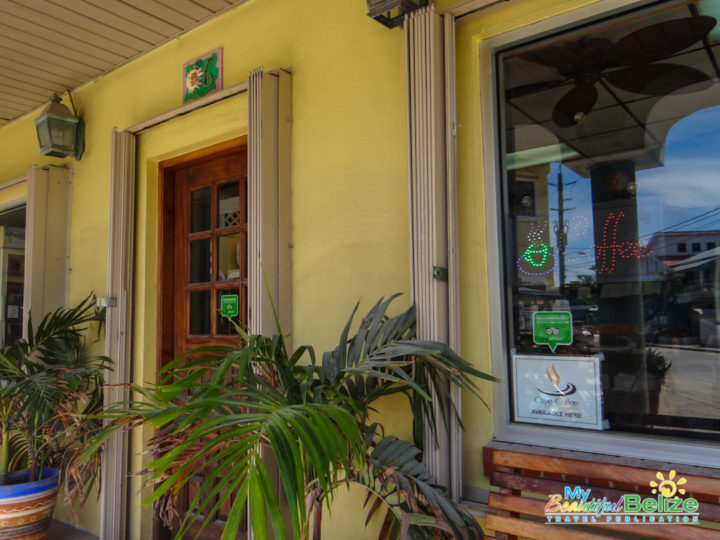 That's exactly what you get at Island Buzz Café and Grill. Located at Fairdale Plaza on Coconut Drive, the café offers a cozy, friendly ambiance with a side of classic breakfast plates and lunch sandwiches, and of course, freshly brewed cup of Java.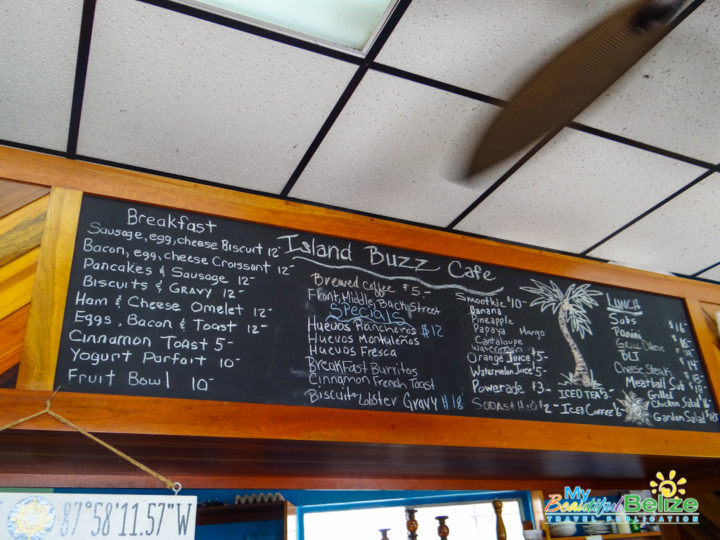 Island Buzz serves up good old 'as close to home as possible' cooking! Sausage, eggs and cheese biscuits, yum! Let's not forget the gravy.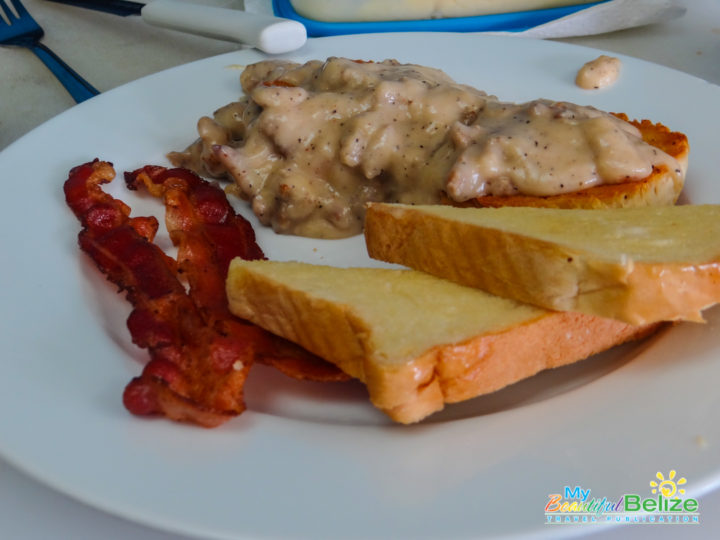 Or a classic pancake breakfast with crispy bacon on the side. Their home-cooked beans were a home run for me – slow cooked to perfection. Breakfast at Island Buzz is a delight! Lunch options range from meatball subs to grilled Paninis and even a chef's salad if you're seeking healthier options. Pair any of these plates with fresh, natural juices or some locally roasted Caye Coffee.
Promoting healthy eating for island children
School lunches are often a challenge. For children that don't get to go home during lunch hour, their options might not be all that great or healthy. With this in mind, Island Buzz Café and Grill has stepped up to give parents a helping hand during lunch time by preparing and delivering healthy and delicious lunch options to school children at The Island Academy (just across the street from their location). There is nothing better than a hot well-rounded meal to fuel them up for an active school day! Even better, lunches are served in reusable, eco-friendly containers that are picked up after lunchtime. Talk about keeping the welfare of our future in mind: the children and the environment. Kudos!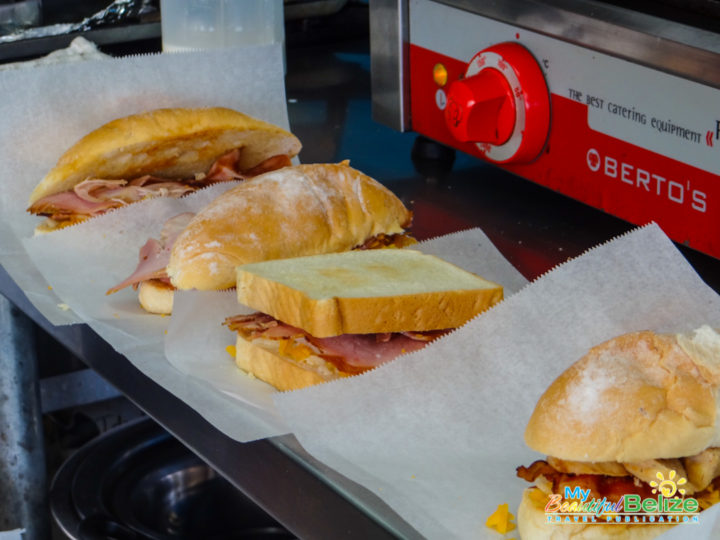 Island Buzz Café and Grill also offers a 'to go' option – call in your order and pick up when ready. They are open Monday to Saturday from 7AM to 1PM-ish. For orders call or test 501-668-1322 or email [email protected]. Don't forget to like them on Facebook at Island Buzz Café and Grill.