Getting good recommendations can be helpful with so many things to do and see on Ambergris Caye. One resort is looking to do just that. Bella Vista Resort and its family of businesses, including a sister resort, tour company, and restaurants, offer the full-service experience in Belize.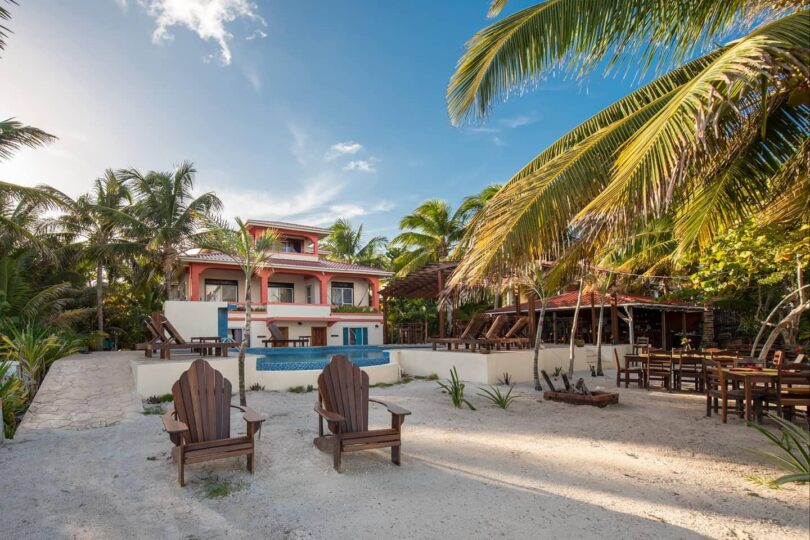 The start of a new day
Wake up to the cool Caribbean breeze at Bella Vista Resort, a boutique beach-front resort with incredible views and a relaxing ambience. Start your morning with a tasty breakfast at the resort's Aji Tapa Bar and Restaurant, from classic egg breakfast to fresh fruit plates. Our favourite is the Belizean breakfast, a loaded plate of scrambled eggs with tomatoes, onions, and sweet peppers served with refried beans and a side of fluffy fry jacks served with jam and a choice of sausage, bacon, or ham. Enjoy a couple of mimosas or two, and it's off to a fun day on Ambergris Caye!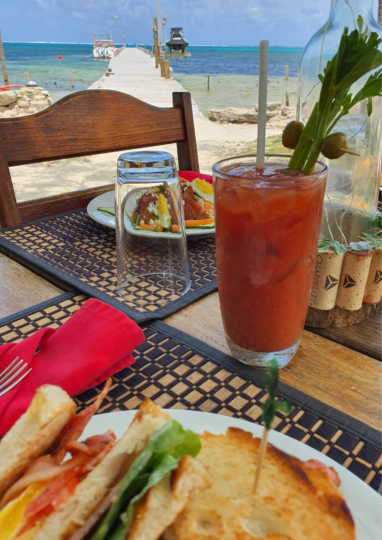 An adventure out at sea (or jungles)
Ambergris Caye is all about that sea life, and Belize Parasailing Plus is the key to a spectacular island adventure. Enjoy parasailing, scuba diving, snorkelling, and even finishing with professional guides trained to meet all safety standards. Belize Parasail Plus believes in following the principles of sustainable tourism, working towards minimising the impact on the environment and local culture while contributing to generating income and employment for the local population. And, if you are up to the challenge, venture to mainland Belize with Reef Ruins & River Adventures for a jungle tour for trips to the Maya Archeological Sites, zip lining, ATVing, waterfall hikes, cave tubing, horseback rides and even helicopter tours.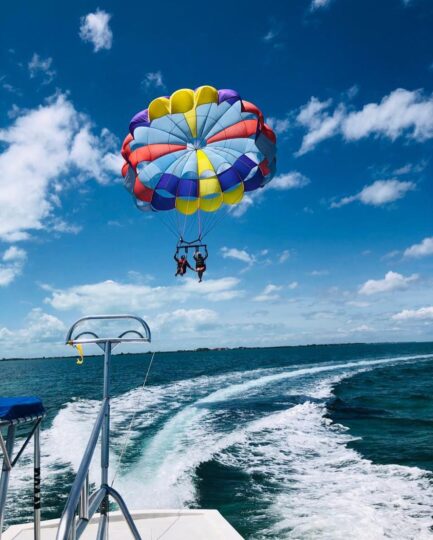 Soaking up the Sun at PUR
After all, that fun, take it easy and relax by the poolside at Bella Vista Resort's sister business, PUR Boutique Cabanas. PUR is an "adults only" space for anyone looking to unwind. Enjoy a poolside lunch from their on-site restaurant and Taco Bar while you soak up some sunshine.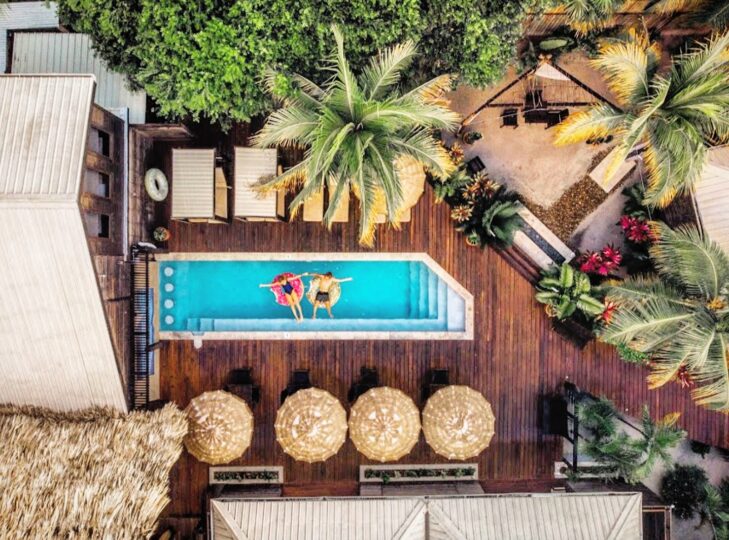 Dinner under the stars
As the day winds down, head back to Bella Vista for dinner at Aji, surrounded by swaying palm trees just steps away from the Caribbean Sea. With an incredible selection of freshly caught seafood, their Belizean Pealla is a hit with calamari, shrimp, fish, conch, and lobster (when in season). Take advantage of Aji's signature cocktails or sip wine from their premium imported selection.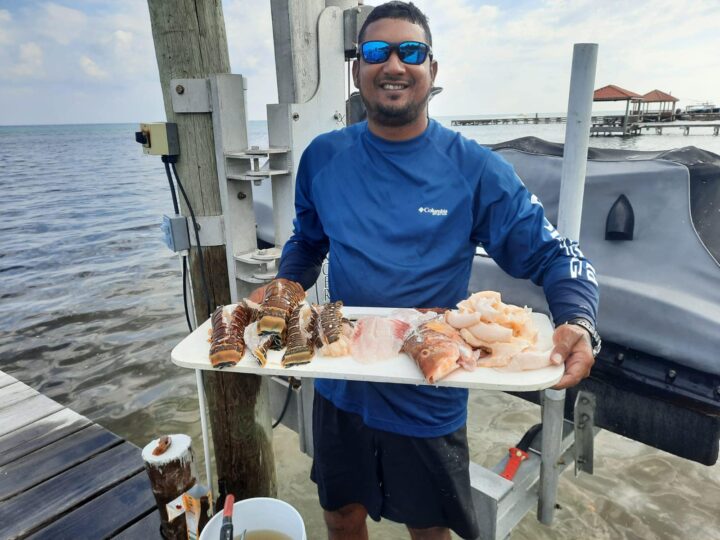 Whether you want to relax and unwind, have an adventure at sea, or discover all that Ambergris Caye has to offer, the Bella Vista Resort family can help make that happen, always with a personal touch that makes you feel like you are at home. Interested in planning your next trip to Belize? Visit their websites for more information: https://bvrbelize.com/ & https://www.purboutiquecabanas.com/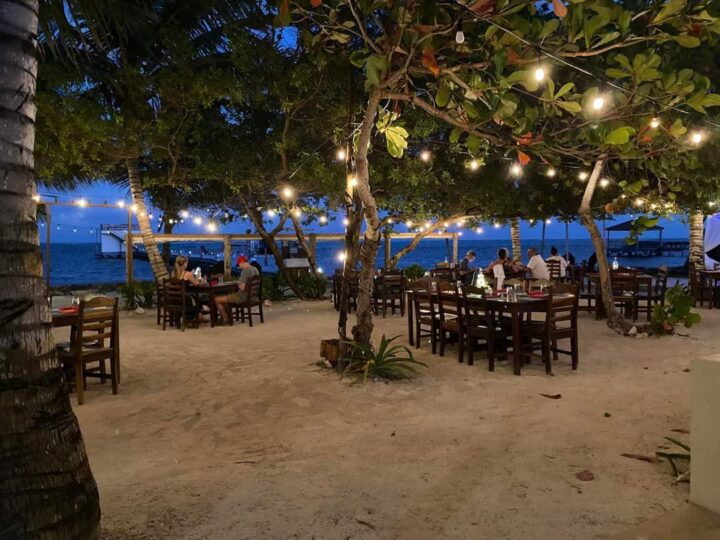 The newest member of the Bella Vista Resort family, PUR Private House at Tres Cocos,
opens its doors on May 1, 2023. It's family-friendly and great for large groups or retreats. Book your stay at https://www.purboutiquecabanas.com/pur-private-house-at-tres-cocos