Aces Wildlife Rescue is a 24/7 emergency wildlife response team, rehabilitation facility, and sanctuary nestled in the heart of Ambergris Caye. Originally centered on crocodile conservation, the organization has undergone a remarkable transformation to meet the growing demand for general wildlife assistance on the island. By expanding their skills, knowledge base, and qualifications, they have committed themselves to serving their community and the various wildlife species of the Cayes.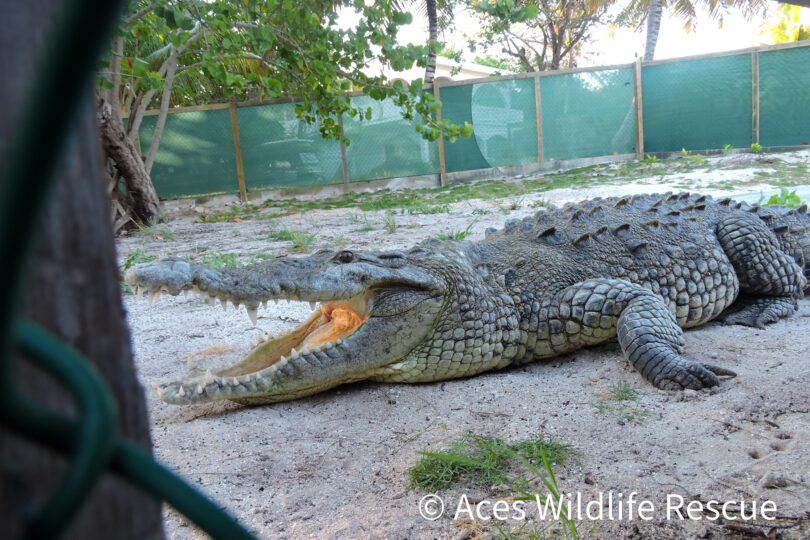 Before the onset of the COVID-19 pandemic, ACES noticed a surge in calls related to distressed wildlife of different species. These creatures arrived at their doorstep in deplorable conditions – dehydrated and malnourished. In the past, the organization could only offer a safe and quiet haven for these animals until they could be transported to suitable facilities on the mainland. Unfortunately, the journey often exacerbated their already deteriorating health, leading to the demise of many creatures. Determined to improve the situation, the team resolved to raise their standards of care, especially for species unfamiliar to them, ensuring a better chance of recovery and successful release into the wild.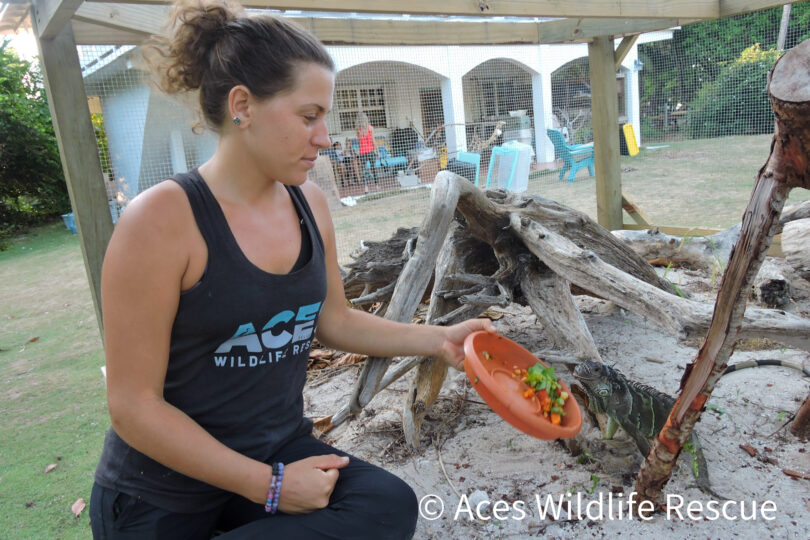 To achieve this goal, they embarked on immersive training both domestically and internationally. Christina, Aces' lead wildlife rehabber, visited numerous facilities to study their standards and protocols. She collaborated with experienced rehabbers, consulted wildlife veterinarians, and pursued courses in wildlife stabilization, fluid therapy, and rehabilitation through the International Wildlife Rehabilitation Council. This effort enabled them to understand the unique needs of temporarily captive wildlife, facilitating recovery and allowing them to foster natural behaviors essential for survival in their natural habitats.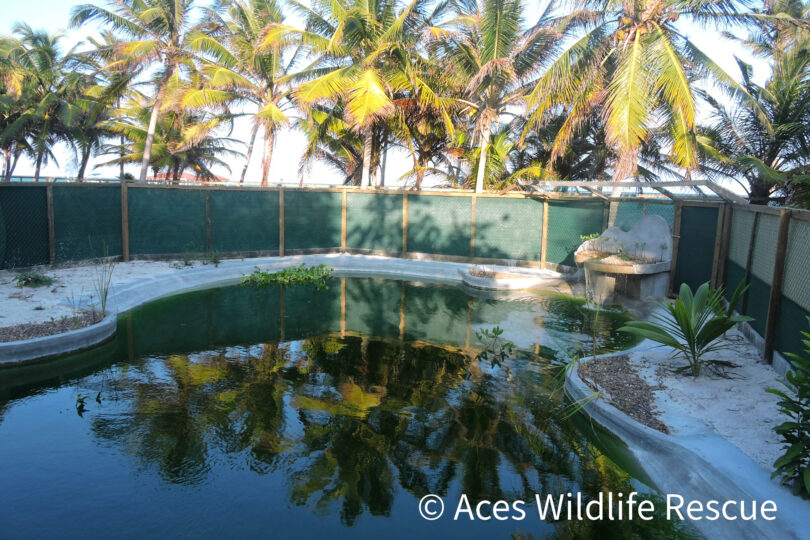 Remarkably, Aces now boasts ten rehabilitative enclosures designed to cater to a diverse range of species. Over time, they have cared for warblers, pelicans, boa constrictors, iguanas, toucans, parrots, and turtles, among others. These enclosures have become vital sanctuaries where injured or orphaned wildlife can heal and regain their strength.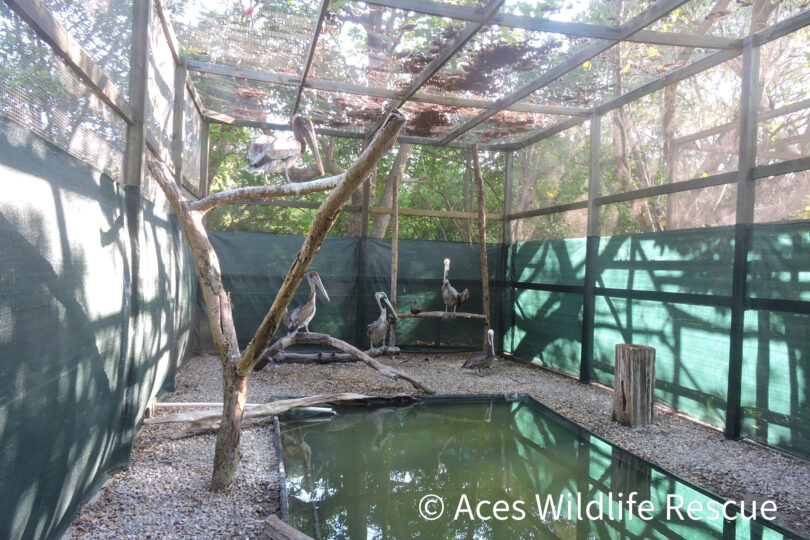 Deeply rooted in their community, Aces is immensely grateful to all those who have contributed to their transformation into a multi-species wildlife rescue organization. With continuous growth and improvement, their unwavering commitment to providing the highest standard of care for all animals under their care remains steadfast. Every creature that finds its way to Aces is granted a second chance at life in the wild, thanks to the compassionate individuals who form an integral part of the community and who promptly report animals in distress.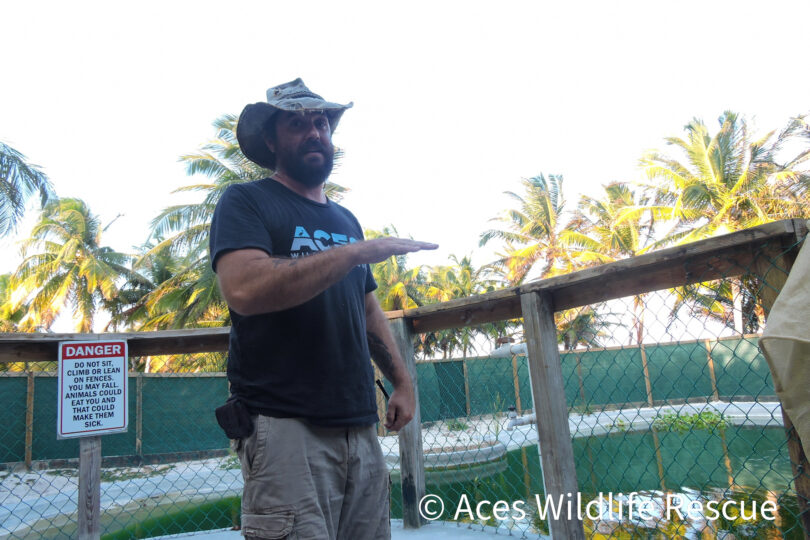 If you ever come across a wild animal in need of assistance, whether it is injured, hurt, or orphaned, please reach out to Aces Wildlife Rescue at +501-623-7920 or [email protected]. You can also schedule a private visit by using the same contact information.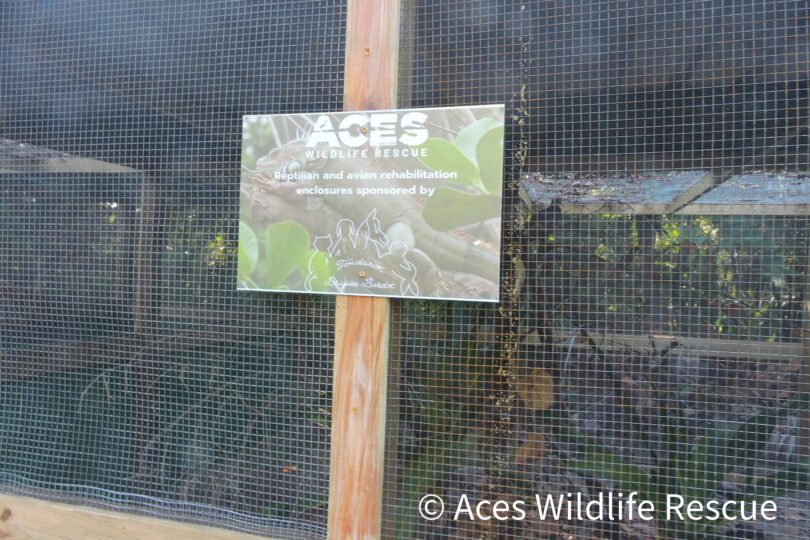 For further details about their work or to contribute to their cause, visit AcesWildlifeRescue.org.
Submitted by Chris Summers
Founder and Director of Operations
Aces Wildlife Rescue