"Nothing is better than a home-cooked meal that is wonderfully flavoured with native plants, and served with love"
– Aurora Saqui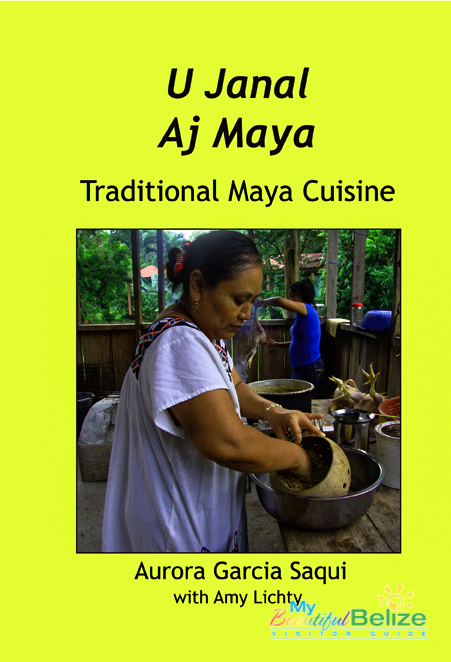 Producciones de la Hamaca proudly announced the publication of U Janal Aj Maya: Traditional Maya Cuisine by Aurora Garcia Saqui with Amy Lichty of Maya Center in December of 2013, and ever since then, I've been itching to find out more.
Especially since, the minute the email came across my screen, I realized that the cook behind the book is actually family! Aurora Garcia-Saqui is one of the famous Garcia Sisters who captured national and international attention in the late 1980's – early 1990's with their slate carvings and love of the Maya culture. She also happens to be my aunt and someone I remember from the early San Antonio Village, Cayo days. I have shared meals with her and the family, and even seen her cooking alongside my mother, grandmother and aunts. Thus, I was excited to reconnect with her and proceeded to find out more about Aurora Aureliana Garcia Saqui and U Janal Aj Maya (Uh-Hanala-Maya).
First of all, "U Janal Aj Maya" means "Food of the Maya", and it is a reflection of the mixture of language and traditions that came about when Aurora married Ernesto Saqui, a Mopan Maya of Maya Centre. In keeping with the two languages, both Yucatec and Mopan names are given for each recipe.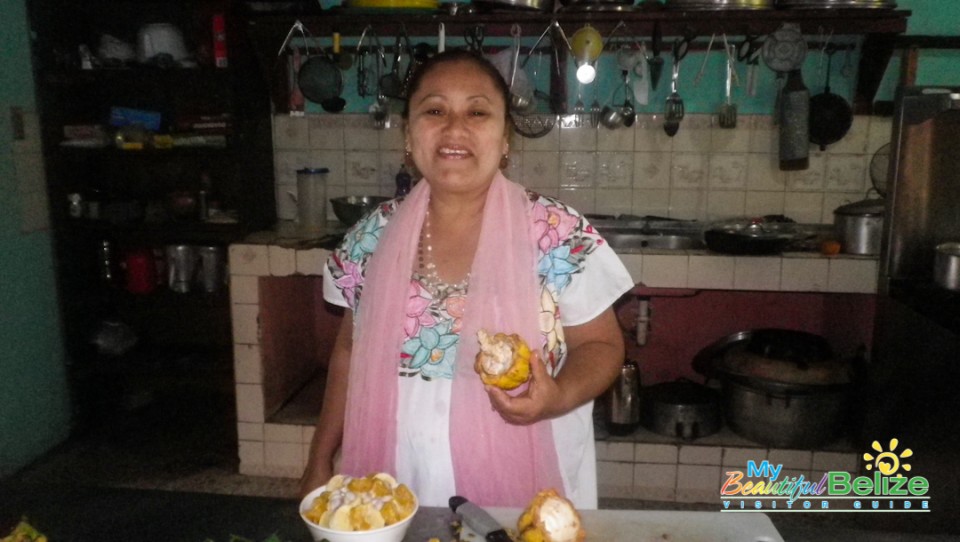 How old were you when you began cooking?
I was 9.
What was the first meal you cooked by yourself?
That first meal was "Tamales Colado"
What is your favorite ingredient?
My favorite ingredients are Oregano, Cilantro or "Wild Culantro" (or Cilantro Cimarron) and the Achote.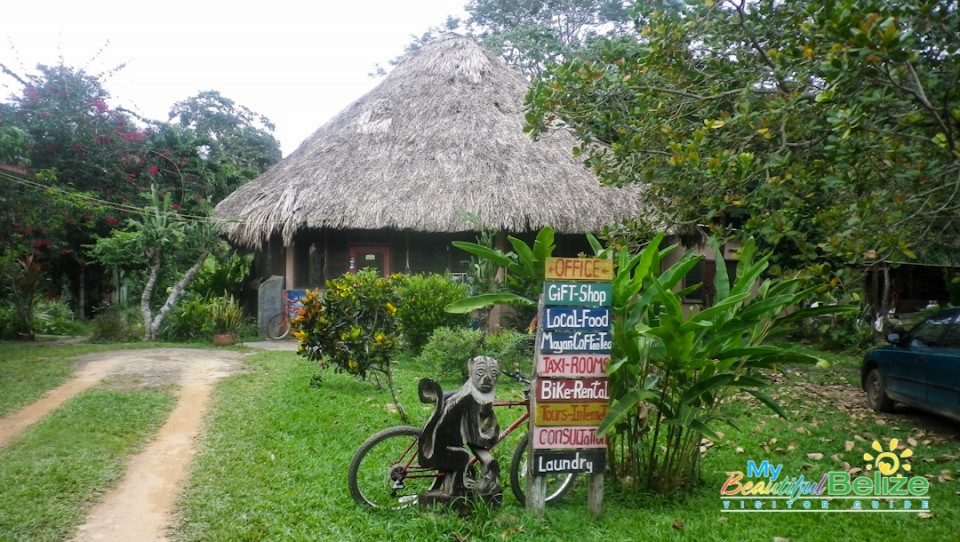 How did this cookbook idea come about?
The idea of the cook book came about after opening my restaurant. People were asking me for recipes, saying my food was nice. I only serve Maya food and the guests love it. Another reason was because I felt the need to preserve the recipes for the younger generation, so they can refer to the recipes and cook the Maya food. I feel that they are losing the recipes. Also, you can never readily enjoy Maya cuisine in restaurants throughout Belize.
So what better way to get the cuisine out there than via a cookbook, right? But how did those recipes come about?
The recipes in the book are collection from over 20 years of cooking. I have also included recipes contributed by my mother-in-law, Juana Sho Saqui and my mother Paulina Mesh and my father Aureliano Garcia.
What is your favorite recipe in the book?
Of all the recipes in the book, my favorite is the Cha'caan Caax (Tzu'haan Caax or Maya Stew Chicken). It is very easy to cook and the ingredients are readily available in all kitchens. The taste of this stew is different from the stew chicken that you know of. To do a good job of preparing the dish, you have to collect all the ingredients beforehand, so when cooking you will not miss any of the listed ingredients. The secret ingredient is the dry and crush oregano with fresh culanto leaves and the achote (not recado).
Naturally, once my grubby paws are in possession of this book, the great recipe try-out will begin! According to the publisher, I should not have any problems, as the recipes are nicely illustrated with photographs at every stage. Despite not having a garden where to cull ingredients from, instructions should be helpful enough that I can make some of the delicious meals I grew up with. From Sah' (Atole) to Tz'yan Arroz (Rice Lab), 46 recipes of beverages, breakfast, soups, sauces, seasonings, side dishes, main dishes and desserts will delight any cook. The book sells for BZ$30 and is currently available at the Image Factory and Nu'ukcheil Cottages in Maya Center (Southern Belize).