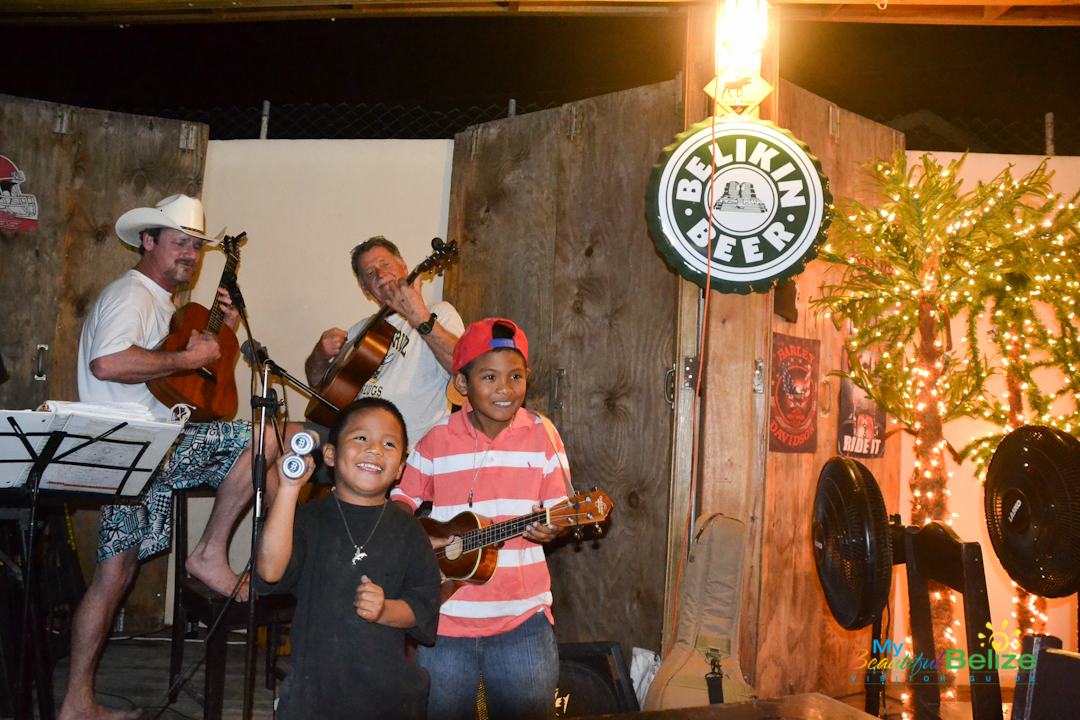 Each year American country musician Jerry Jeff Walker fans migrate from across the globe to San Pedro for the legendary Camp Belize concerts and island merriment. One thing is for sure, these gregarious fans are certified music junkies! When they are not attending one of the four concerts Walker puts on over the two week period, they are busy making music of their own! Pickin' Parties pop up daily at local bars, such as Lola's, Wet Willy's, Crazy Canucks, Country Cabaña and Average Joes. And if they aren't behind an instrument like a guitar or ukulele, you can find them behind a mike singing "SherryOkie" at the Road Kill Bar.
Music is the common denominator among this fellowship of friends and it makes everyone so darn happy their enthusiasm is hard to resist, and who would want to? What a treat it is for us locals to succumb to the highly contagious music bug…island folks of all ages get caught up in the toe tapping, sing along fun and everyone is welcome to join in, the more the merrier!
How fun it is to have this gang of super nice music devotees on La Isla Bonita each year! We love having you here and y'all come back now ya hear! We'll be waiting!