One thing that is for sure, we love food around here! From the delicious rice and beans to seasonal fruit snacks and elaborate spreads. We just love anything that tickles our taste buds and make our tummies happy.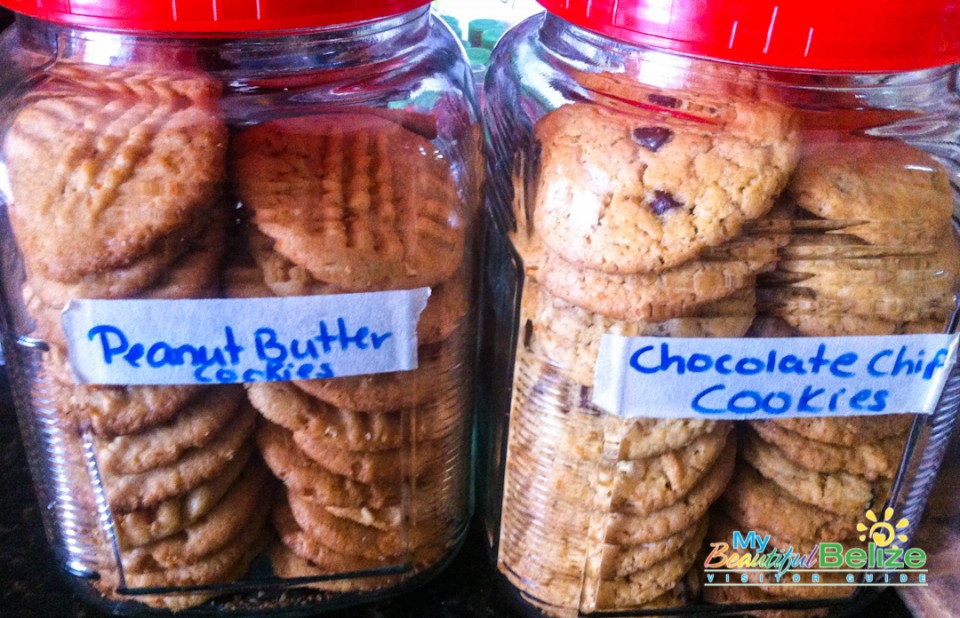 What made me happy was walking into one of the longest established stores on the island, San Pedrano's, and seeing these jars full of COOKIES! Homemade cookies by Regina: Peanut Butter and Chocolate Chip. When I saw on them at the counter, they were still warm, having recently been stacked in their jars ready to tease and tempt shoppers. At 50 cents a cookie, it was REALLY easy to drop $5 and get enough to share with my coworkers.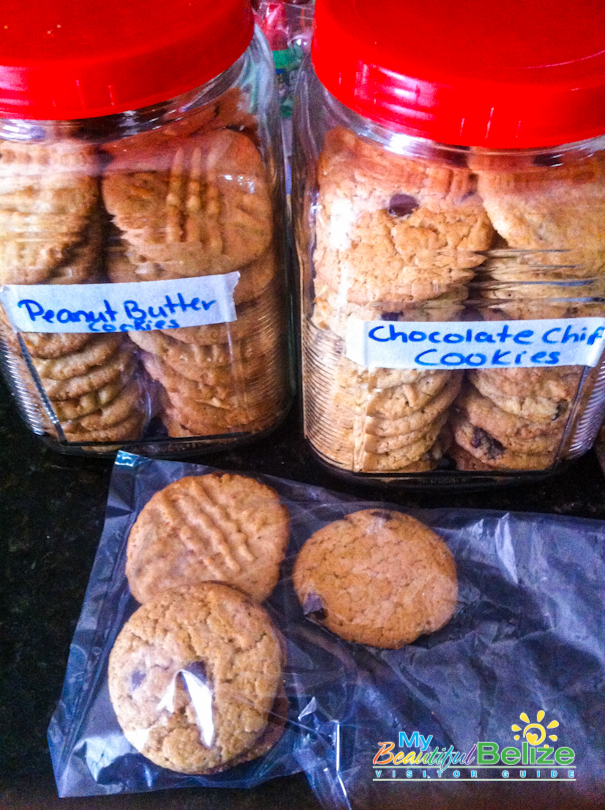 Granted, I could have just snuck around the corner and eaten them myself, but, I've done that before and the tummy-ache was not worth it!
If you're ever in the area (Barrier Reef Drive) be sure to grab a couple…oooh, and then head on over to Tropical's at Ramon's for a yummy hot coffee!! Totally worth the calories!