Travellers Liquors continues to innovate Belize's rum industry and recently released yet another exciting offering to its product line. Officially made available to the public on October 18, 2023, the Ruta Maya Rum Collections incorporates classic Belizean flavors to Travellers' iconic rum blends. On Saturday, October 21, San Pedro's industry partners were invited to sample these unique rum blends at an intimate launch party at Wine de Vine.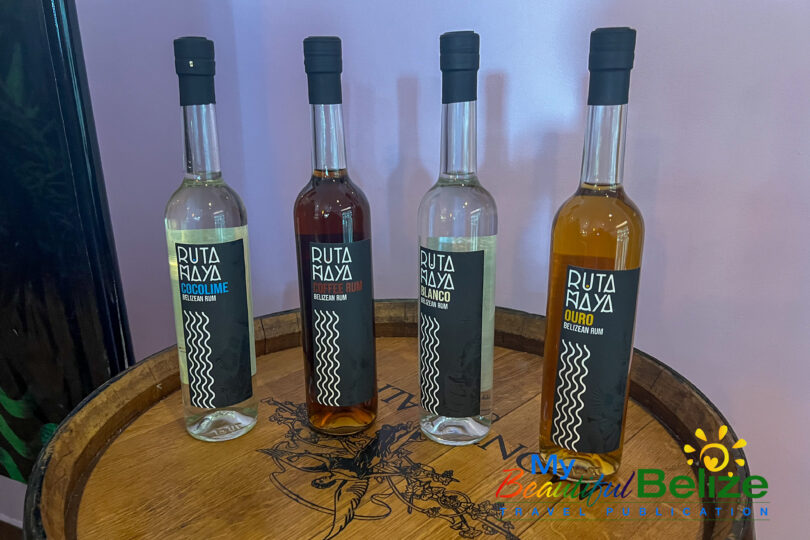 The collection included a gold rum (Ouro), a white rum (Blanco), a coffee-infused rum, and a cocolime (coconut and lime) infusion. According to Travellers, the name and flavors were selected to honor Belize's rich Maya history. Executive chairperson of Travellers, Perla Perdomo, explained that the Ouro is a three-year-aged rum, while the Blaco is a blend of classic Travellers rums. Both are 100% natural with no added flavoring. The coffee and coco lime-infused rums use natural ingredients sourced in Belize as Travellers works hand in hand with local producers.
Perdomo emphasized that these are not liqueurs but rums. "We are excited about the whole line. Our coffee-flavored rum is so versatile it could go with anything at any time of the day. Our cocolime is a unique blend of coconut rum with a hint of lime, perfect for cocktails. Belize people like good things, and we identify with that. We recognize all the great ingredients we have in Belize and to show that globally," said Perdomo.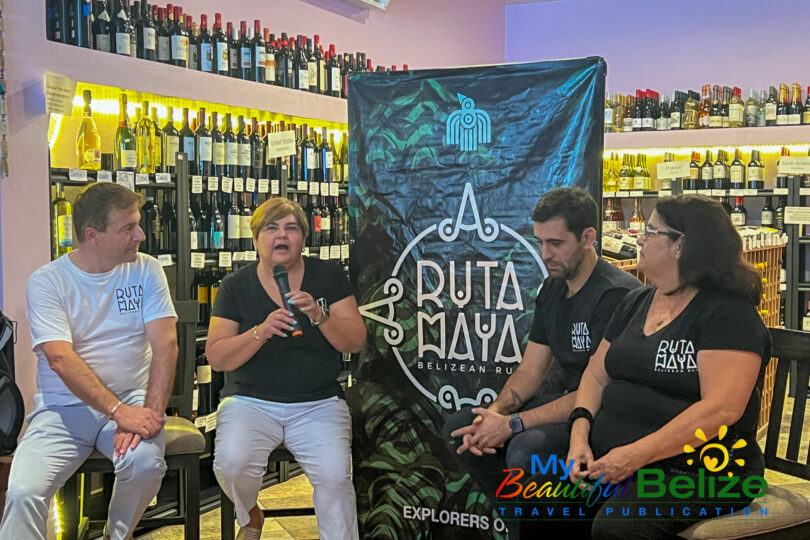 Travellers Liquors has partnered with UK-based Boutique Brands, who oversee the marketing and branding for Ruta Maya Rums. Chief Executive Officer of Boutique Brands, Olivier Scaramucci, spoke at the launch event and recalled how the partnership came to be. "Eight years ago, I happened to meet Pearl and told her we were looking for rums to add to our collection of products. Years later, we came up with Ruta Maya. We took our time coming up with the name and finding the right products that are versatile to use in cocktails while using products known in Belize," said Scaramucci.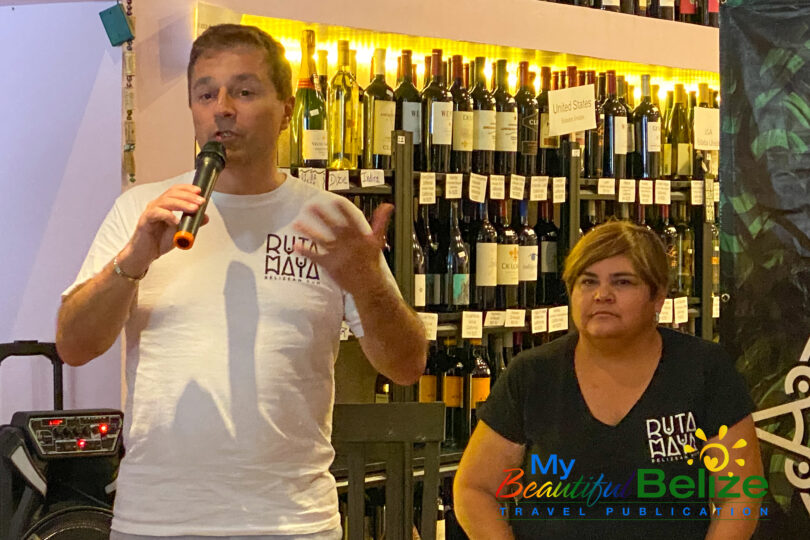 He mentioned that while the collection is new, the team is already working on flavor-infused rums that will continue showcasing the variety of natural ingredients in Belize. "We are very excited about this series of rums. We want to showcase Belize through the flavors of Ruta Maya."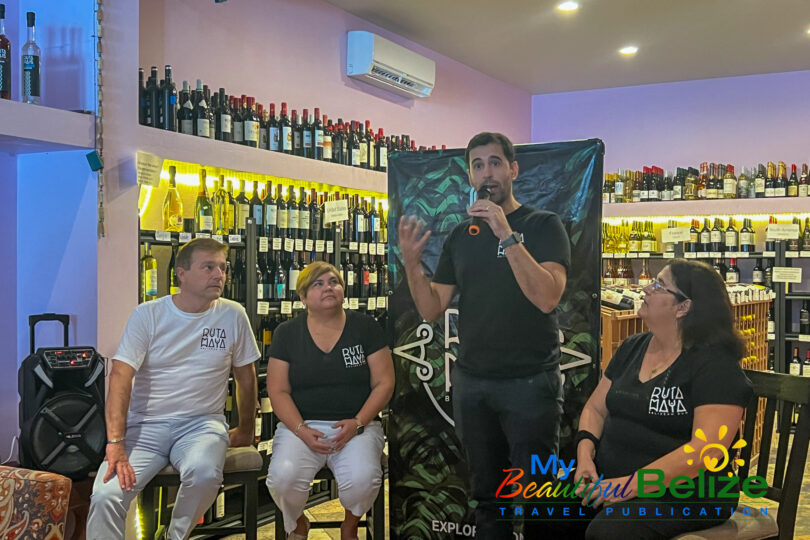 Danilo Tersigni, in charge of branding at Boutique Brands, spoke on the importance of the rum collection to honor Belize. "It was important for us to build a brand that gives back to the community by using local producers and products. We also wanted to embrace the natural heritage, so we chose Ruta Maya as the name. It has such a deep note in Belize," explained Tersigni.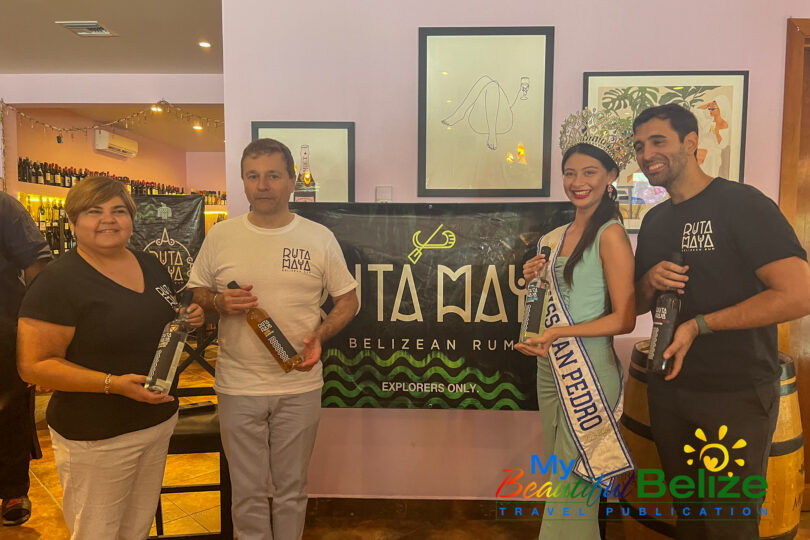 After the short speeches, guests enjoyed cocktails prepared by the Travellers mixology team using the rum collections while enjoying tasty treats provided by Wine de Vine.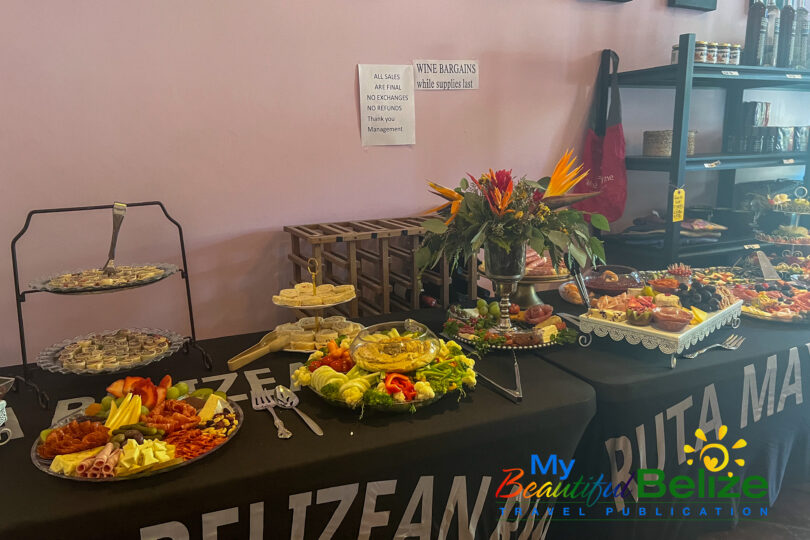 Ruta Maya Rums can be purchased at Travellers Liquors San Pedro storefront on Pescador Drive. The Ouro and Blanco retail for $38, while the Coffee and Cocolime are priced at $48.