While Halloween (a holiday that marks the day before the Western Christian feast of All Saints, or All Hallows, and initiates the season of Allhallowtide) may be celebrated worldwide on October 31st where many dress in spooky costumes and give out candy, it also holds significant traditions for local cultures. October 31st is part of the traditional el Dia de Los Muertos or Los Finados. Prominently celebrated in Mexico, the Maya or Mestizo of Belize also celebrate October 31st as the day to celebrate the cycle of life and death. On this day, families observing this tradition set up alters to honor their ancestors, both those remembered and those long forgotten. Many believe the tradition dates to the ancient Maya, who believed there is life after death. Alters are lit up with candles, decorated with flowers, and offerings foods and drinks.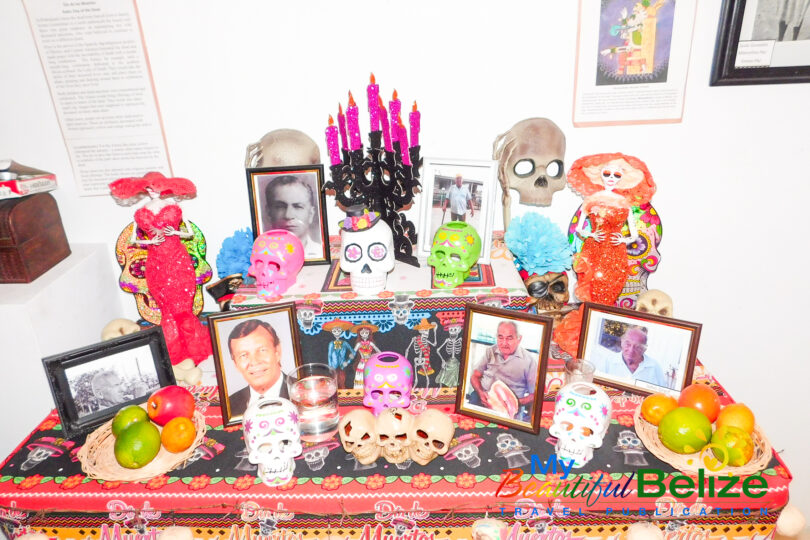 The tradition also extends to November 1st and 2nd, with a celebration rooted in Catholic beliefs. Those of the Catholic Faith honor 1st November as all Saints Day to commemorate infants and young children that have passed away. November 2nd is Dia de los Muertos and honors adults who have died. Local Catholic churches host special Mass and processions to the cemetery. Families visit the graves of their loved ones to say prayers and place flowers, wreaths, food, and drinks. Many families also take the time to prepare special local dishes once favored by their departed loved ones. Celebrating death is an integral part of the Belizean culture, rooted in tradition and love for family.
On a lighter note: back to Halloween fun!
Halloween is also a time for light-hearted fun with trick-or-treating and plenty of themed parties. One of our favorite events is Saga's Halloween Spooktacular. A fundraising event for San Pedro's local Humane Society, the Halloween Pet Costume contest and party is fun for the whole family. It was a festival of ghosts, monsters, and adorable pups; you will surely have a good time, all while supporting the island's most vulnerable population. Saga's Halloween Spooktacular Party is held on the last Sunday of October. Look out for details at: www.facebook.com/SagaHumaneSociety/
Island bars also hold Halloween parties where people scare up great fun wearing elaborate costumes and partying far into the night.