Time Inc.'s (NYSE: TIME) COASTAL LIVING brand announces that Mahogany Bay Village in San Pedro, Belize is the latest licensee to join the COASTAL LIVING Community program. COASTAL LIVING Communities are curated groups of residences in seaside towns and neighborhoods, and other COASTAL LIVING Communities include Hook Mill Estates in East Hampton Village, New York and Habersham in Beaufort, South Carolina.
Mahogany Bay Village in San Pedro, Belize is the latest community to join the COASTAL LIVING Communities collection. Mahogany Bay Village features 40+ private lifestyle residences and a bustling village center with all the luxuries, retail delights, green spaces and everyday conveniences of a master-planned resort community. Mahogany Bay Village also boasts over a mile of private white sand beach on the sunset coast of Ambergris Caye. Like the Mahogany Bay property, each residence in the collection will provide a memorable beachside experience through the best of seaside architecture, design, lifestyle and culture.
Ambergris Caye will be the home of the COASTAL LIVING brand's "Inspired Home" in 2017, an exclusive two-level single-family home product at Mahogany Bay Village to celebrate the COASTAL LIVING brand's 20th anniversary.
"We're delighted that Mahogany Bay Village plans to bring the COASTAL LIVING brand to life in this beautiful coastal community," said Steele Marcoux, Editor-in-Chief of COASTAL LIVING. "The community at Mahogany Bay Village on Ambergris Caye represents the high quality caliber of the seaside lifestyle that this collection embodies. In addition, we're thrilled to have Mahogany Bay, a picturesque coastal destination, as the first international member of the COASTAL LIVING Communities."
Mahogany Bay Village developer & CEO, Beth Clifford said, "We're so pleased that our hard work has proven worthy of international recognition by a brand with such timelessness and grace as COASTAL LIVING."
Inclusion in the COASTAL LIVING Communities collection is by invitation only. The trademark COASTAL LIVING and accompanying logo design(s) are used by Mahogany Bay Village solely in accordance with the terms and conditions of a separate license agreement with COASTAL LIVING, a division of Time Inc. Lifestyle Group. COASTAL LIVING did not supervise or control the design, development, or construction of the residential community or of the homes within and Mahogany Bay Village has made no statements or representations that COASTAL LIVING supervised or controlled the design, development, or construction.
For more information, visit: http://coastallivingcommunities.com/ or https://www.mahoganybayvillage.com/residence#homes.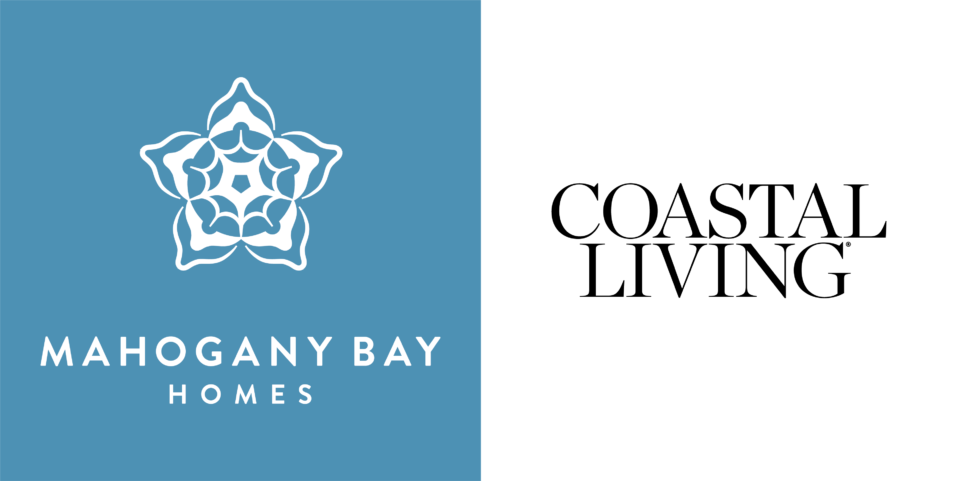 # # #
ABOUT TIME INC.
Time Inc. (NYSE:TIME) is a leading multi-platform consumer media company that engages over 170 million consumers globally every month. The company's influential brands include PEOPLE, TIME, FORTUNE, SPORTS ILLUSTRATED, INSTYLE, REAL SIMPLE, SOUTHERN LIVING and TRAVEL + LEISURE, as well as approximately 60 diverse international brands. Time Inc. offers marketers a differentiated proposition in the marketplace by combining its powerful brands, trusted content, audience scale, direct relationships with consumers and unique first-party data. The company is home to growing media and platforms, including digital video, OTT, television, licensing, paid products and services and celebrated live events, such as the TIME 100, FORTUNE Most Powerful Women, PEOPLE's Sexiest Man Alive, SPORTS ILLUSTRATED's Sportsperson of the Year, the ESSENCE Festival and the FOOD & WINE Classic in Aspen.
ABOUT COASTAL LIVING
The COASTAL LIVING brand (http://www.coastalliving.com/) is the source of inspiration and information for people who celebrate life along the coast. It serves a total audience of nearly 4 million. COASTAL LIVING is produced by Time Inc., a leading content company that engages over 150 million consumers every month through its portfolio of premium brands across platforms. Follow COASTAL LIVING on Facebook, Twitter, Instagram and Pinterest.
CONTACT
Emma Byrd, 212-522-5831, [email protected]
Amalia Carusone, 212-522-0861, [email protected]