It's pretty safe to say that over the years Ambergris Caye has become Belize's tourism mecca. The tranquil island known for its diversity offers travelers the options of modest hotels to luxurious resort stays with the ability to let loose and wind down in a quaint town.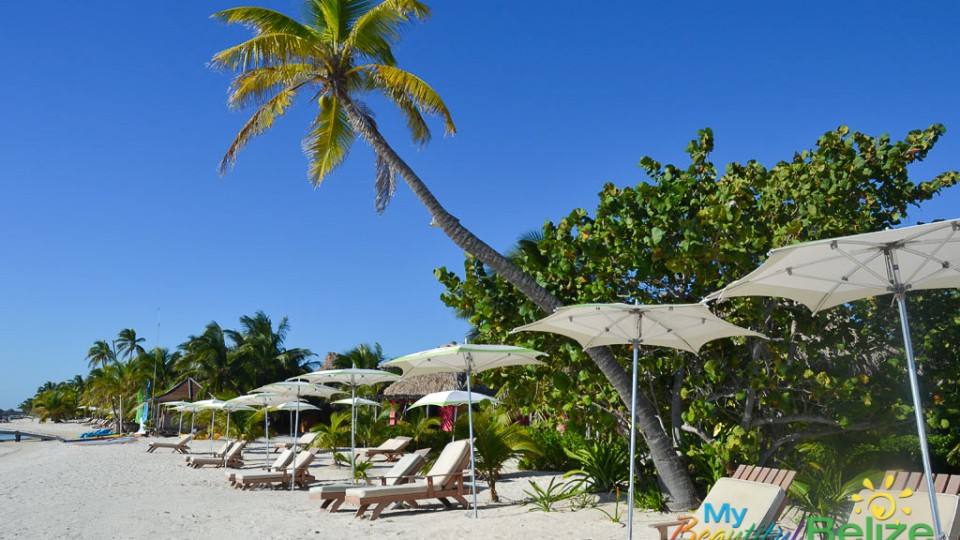 There's plenty to do on the island. Options include anything from watersports and maritime activities such as snorkeling and diving, to gift shopping, dining and exploring town.
For many, town exploration can be quite a treat. There are three main streets that have become the go- to for anything from shopping to dining while in the town core. While these street names are Barrier Reef Drive, Pescador Street and Angel Coral we all call them FRONT, MIDDLE and BACK street (keepin' it simple).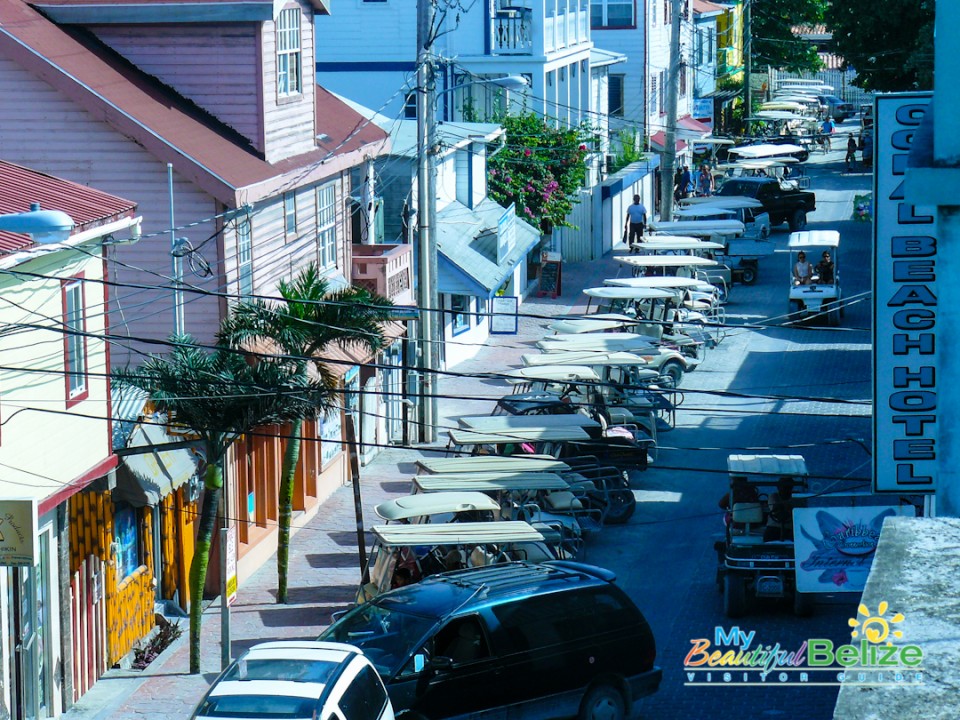 The front and middle street are both decorated in an array of gift shops and boutiques, convenience stores, great restaurants such as Blue Water Grill and Elvi's Kitchen, real estate offices and transportation rentals. For the longest time, our little back street had very little to offer besides tiny convenience shops and a handful of private residents, but with time and development we are pleased to dub the backstreet: "bustling!"
Exploring BACK STREET!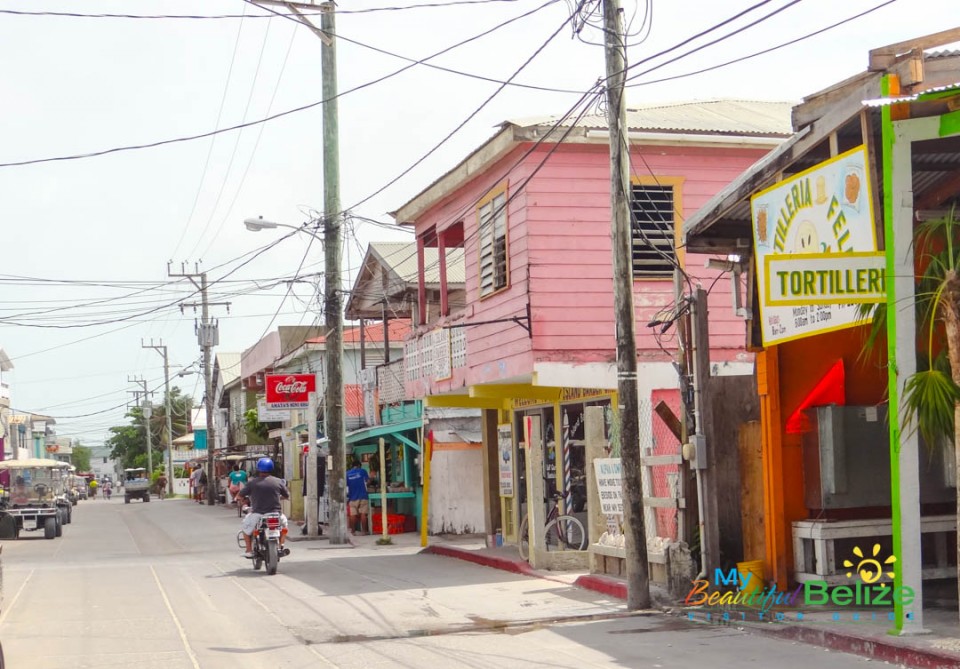 For starters there's the Sunset Board Walk nestled right on the lagoon. Holding true to its name it is the perfect place to catch a breathtaking sunset. (The Sunset Board Walk runs all the way back to Nurse Shark street while the paved walkway leading there starts at Angel Coral).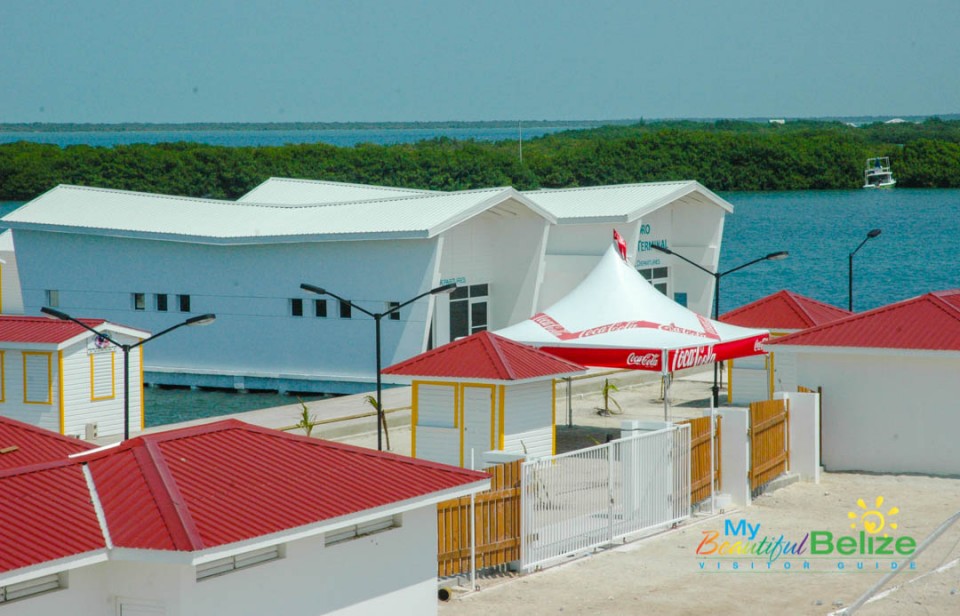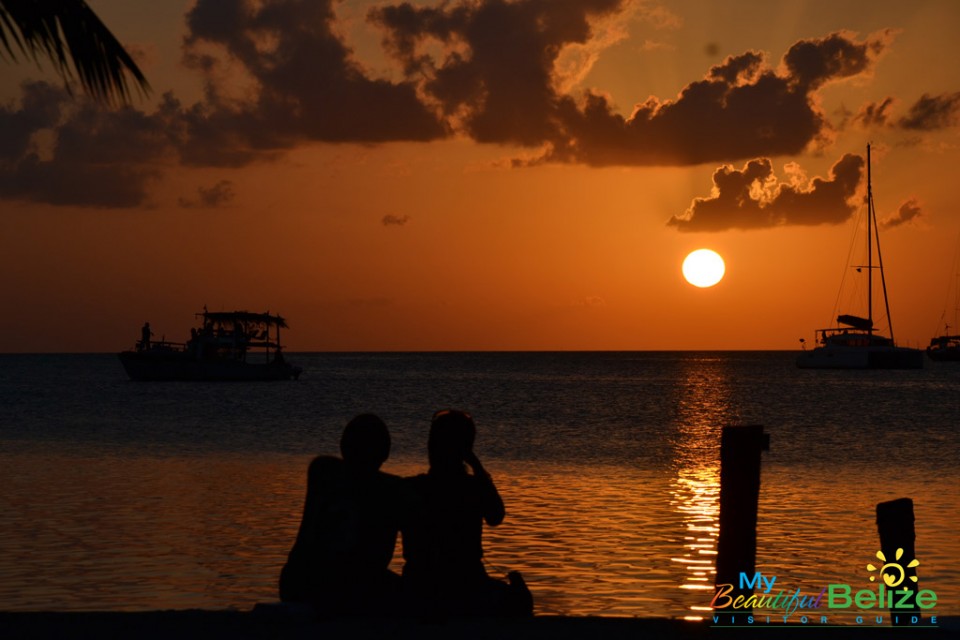 Make your way up the street and you'll find find what has become a neat little chain of pretty good food and very reasonable prices!
There's Pou's Ceviche Bar. Enjoy a serving of fresh ceviche with a cold Belikin Beer on the balcony with friends!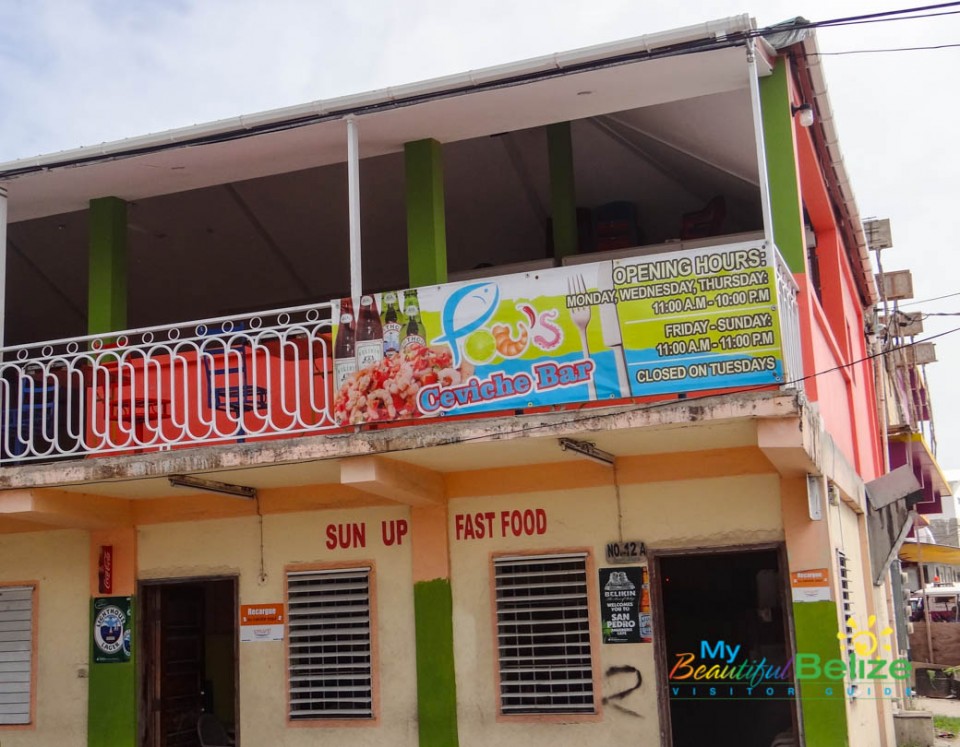 Then there's Waruguma's second restaurant. Waruguma is essentially a Salvadoran restaurant that started out as a tiny hole in the wall. As their reputation for good food and better prices grew so did their location! After a few years of success on Middle St, they have now opened a new spot on Back St!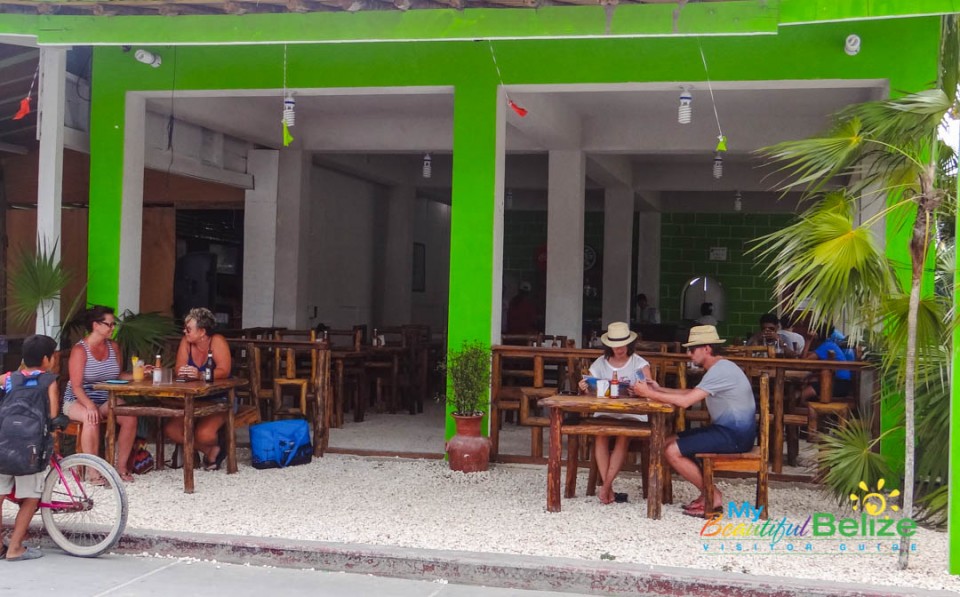 Pollo Feliz! For the past couple this little joint located adjacent to Waruguma has been our favorite places to grab a quick $5 lunch of rotisserie chicken, a serving of fresh corn tortillas and pico de gallo- quite simple but very good!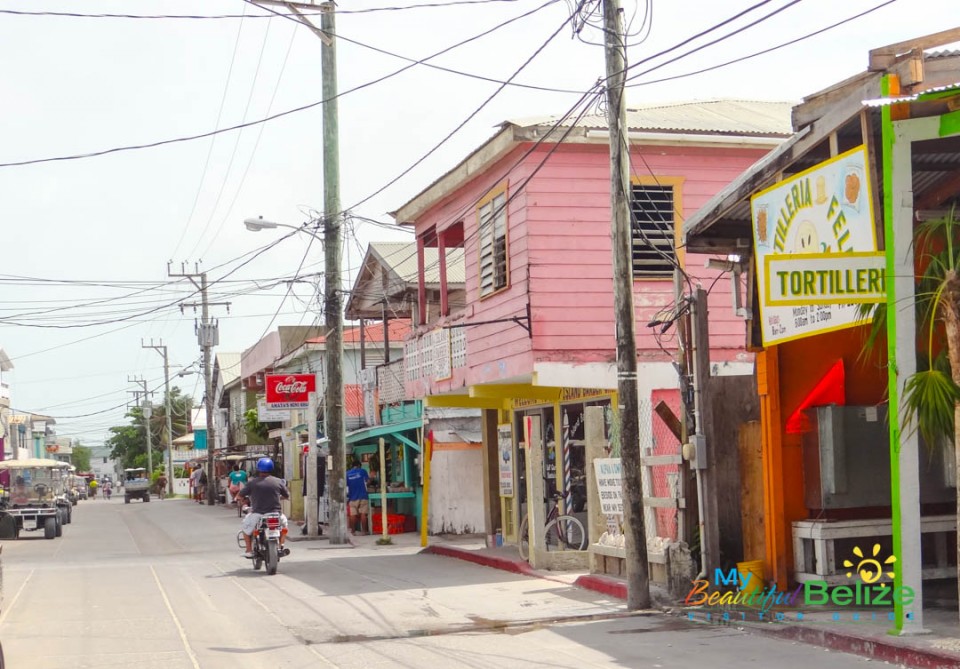 Then there's Obando's Hot Panades – don't even get me started on how good these babies are! At $1 a pop get your choice of beans, cheese, beef, pork and seafood panades!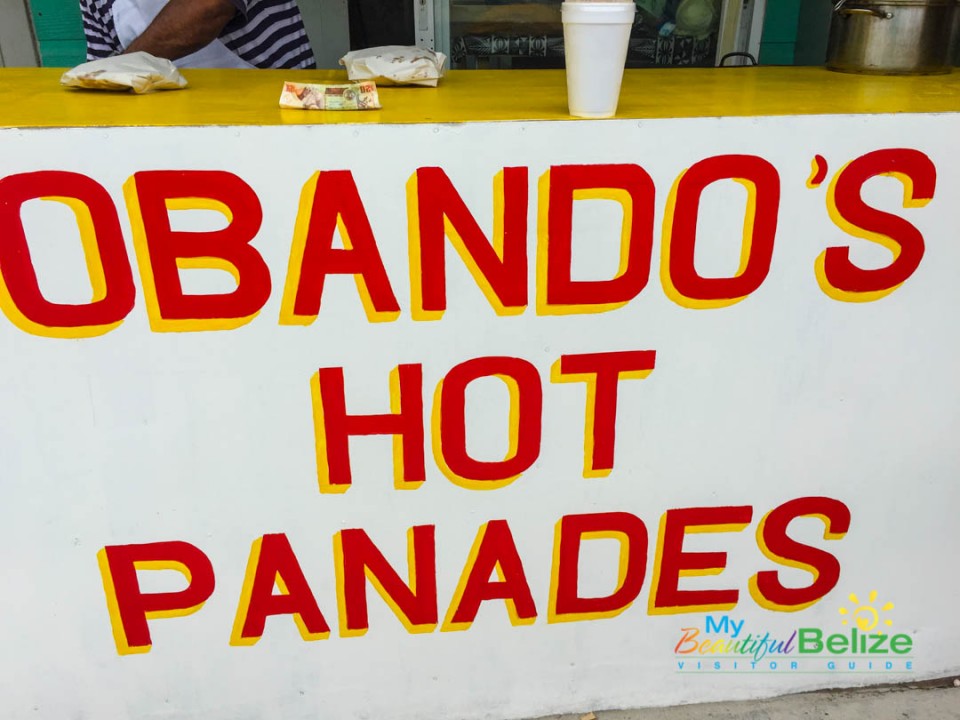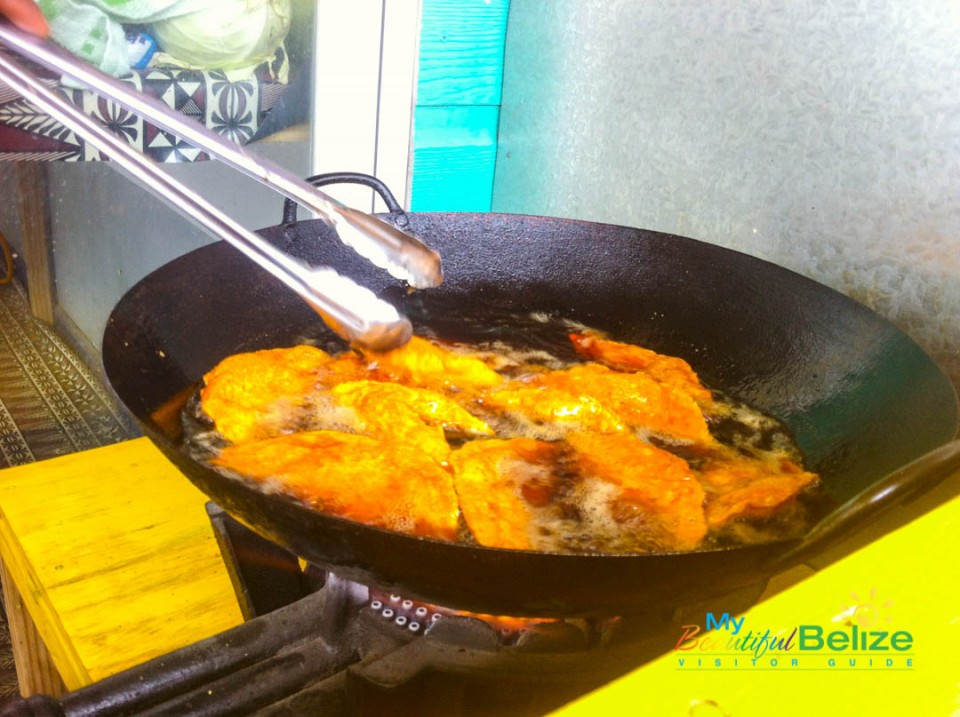 Located right beside Obando's has to be the cutest little fruit and veggie stall. Have a taste of local fruits such as mangos, and keneps at $2 a bag. Talk about bargains!
So if you haven't been a part of all the action happening on back street. It's really not a bad idea to go see what's up!