Coming from a fishing family, I get to see some astounding marine critters. A couple times during the lobster season, my dad pulls in some pretty mammoth-sized Spiny Lobster. These lobsters were the lucky ones that have long evaded fishermen, allowing them time to grow to above-average size. But the day has come when they are caught, and we are always more than happy to snap some pictures with the prized catch.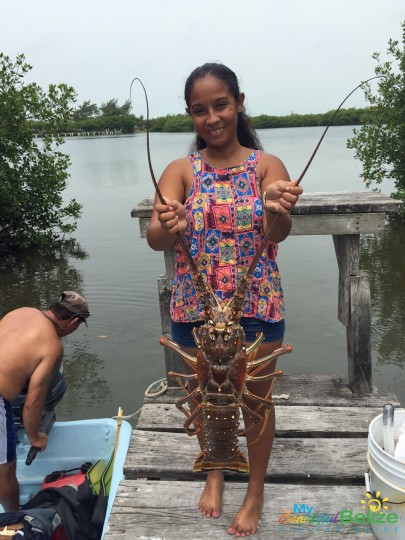 My dad's a pretty talented lobster fisherman- after all, he has been doing it for ages! He shucks them in no time at all. Unfortunately I wasn't born with the talent, but I was definitely born with a taste for devouring lobster – I love my Crustacean friends!
So from June 15th to February 14th don't forget to get your fill of your favorite lobster dish!