Tucked away on the western side of San Pedro Town on a back road in the Boca del Rio is San Pedro's newest dining experience. A sister business and right around the block from the popular Sandy Toes Beach Bar, The Purple Pelican Restaurant has brought fine dining to the area.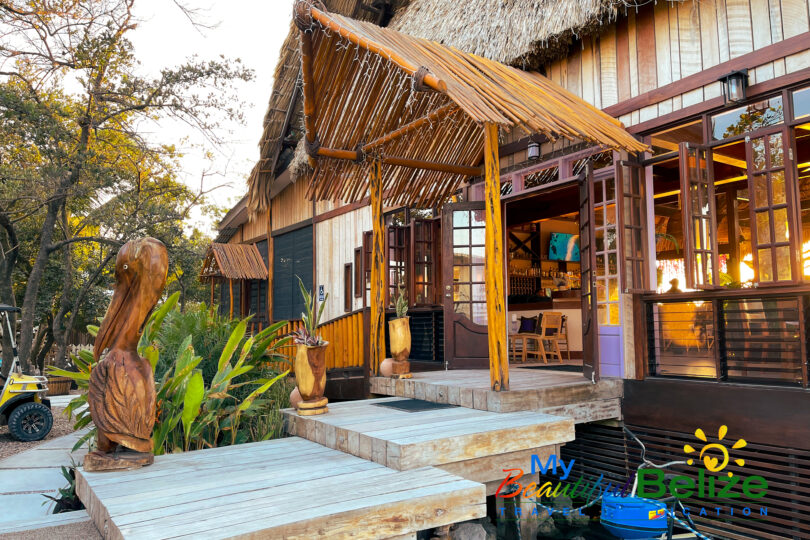 Open only for dinner, and purposely so, The Purple Pelican is a grand over-the-water palapa elegantly styled with breathtaking sunset views over San Pedro's lagoon coast. Together with good company, we enjoyed a Saturday dinner just as the sun started to set.
But first, drinks! Specializing in craft cocktails with house-made syrups and infusions paired perfectly with the right spirit, these tasty libations are just as delightful as the sunset we enjoyed. I enjoyed the Island Mule, a combination of vodka, lime juice, honey syrup, ginger, and lemon grass beer, a refreshing start to our dinner.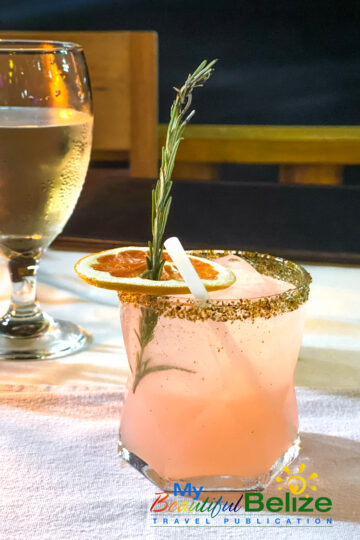 We shared shrimp wonton and tostadas de tuna as highly recommended appetizers—Crispy bite-sized treats bursting with flavor. The Tostadas de Tuna was my favorite for its unique spin on tuna tartar. Of course, the Shrimp Wonton did not fall behind; with a hint of garlic and ginger, a perfect pallet pleaser.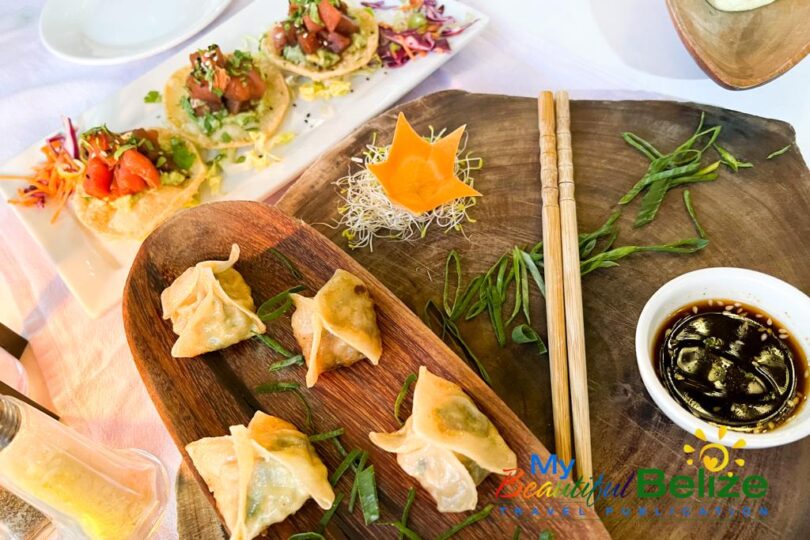 After a couple more cocktails and starting on a bottle of Red, it was time for dinner. Purple Pelican boasts a thoughtfully curated menu with something for everybody. Our party opted for Jerk Pork Chop, Grilled Octopus, and Seafood Fettuccine Pasta.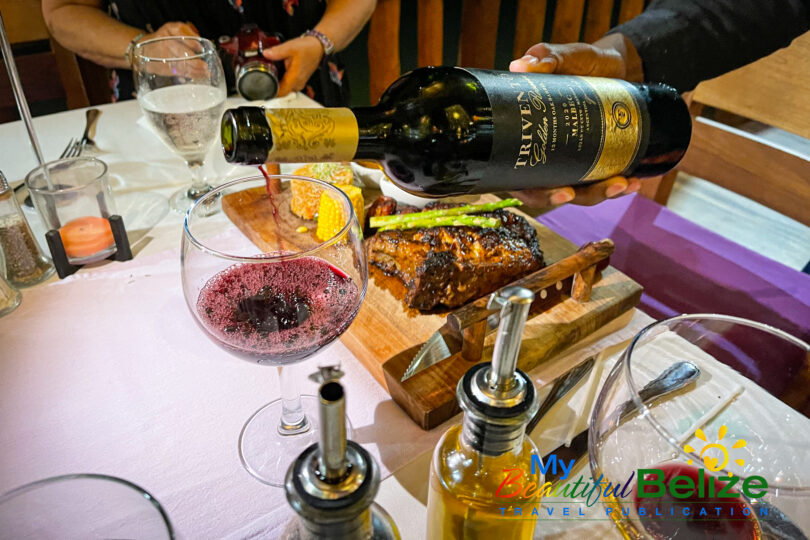 The pork chop was juicy and spiced to perfection. Served with a garlic lime butter sauce, the octopus was grilled just right and paired perfectly with roasted rosemary potatoes and a cho cho salad. Tossed in a light tomato sauce, the seafood Fettuccine was a bounty of fresh seafood.
After a satisfying dinner, we had one last mission; try their house-made cinnamon whiskey shot. It did not disappoint! Cheers to a great meal and good service!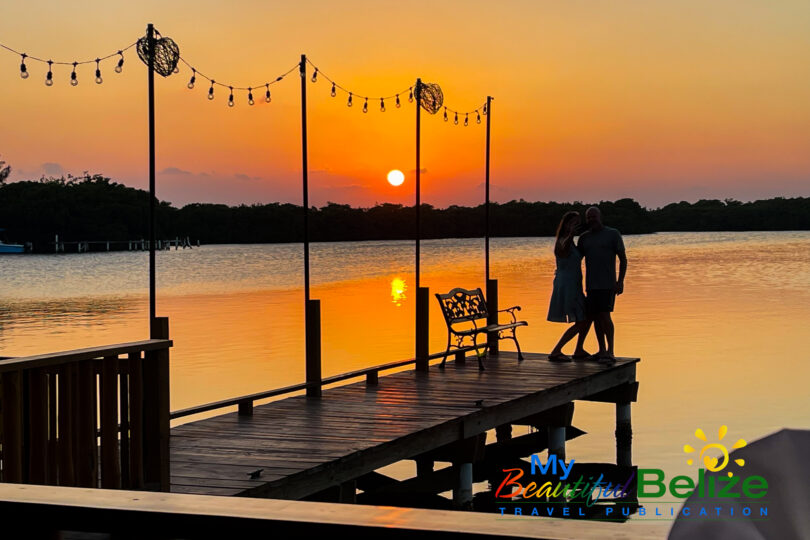 The Purple Pelican Restaurant is open from 4PM to 11PM, Wednesday to Monday. Reserve your table or order takeout via [email protected] or by calling +501-226-2013. Check out their full menu at https://www.purplepelican.bz/.