This visit had been a long time coming, and even the thick heat that enveloped me as I got off the bus in San Ignacio didn't faze me. I was back on familiar ground, and ready to enjoy being in the hills.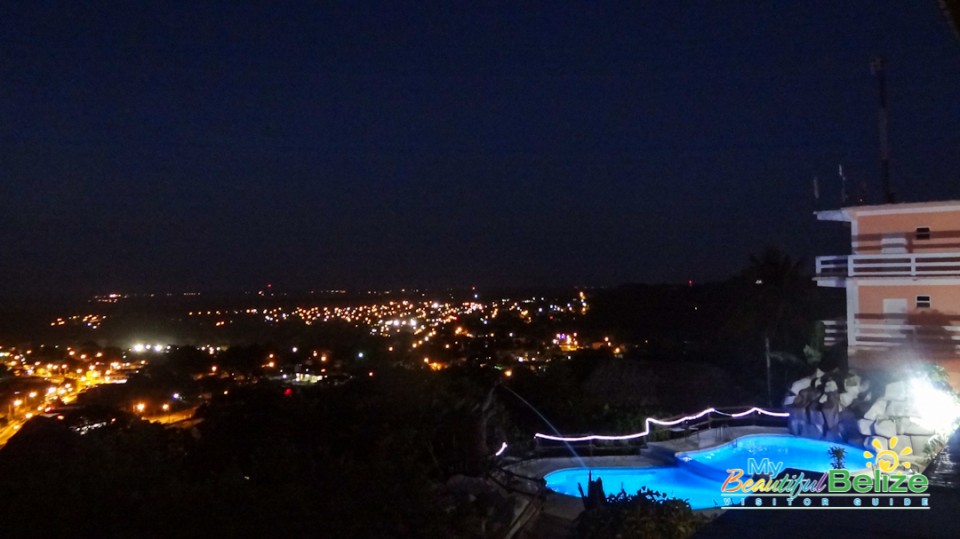 Clearly, all this time on the sandbar known as Ambergris Caye had made me forget exactly what kind of hills Cayo has! I nabbed a cab and my first foray UP to Cahal Pech Resort began.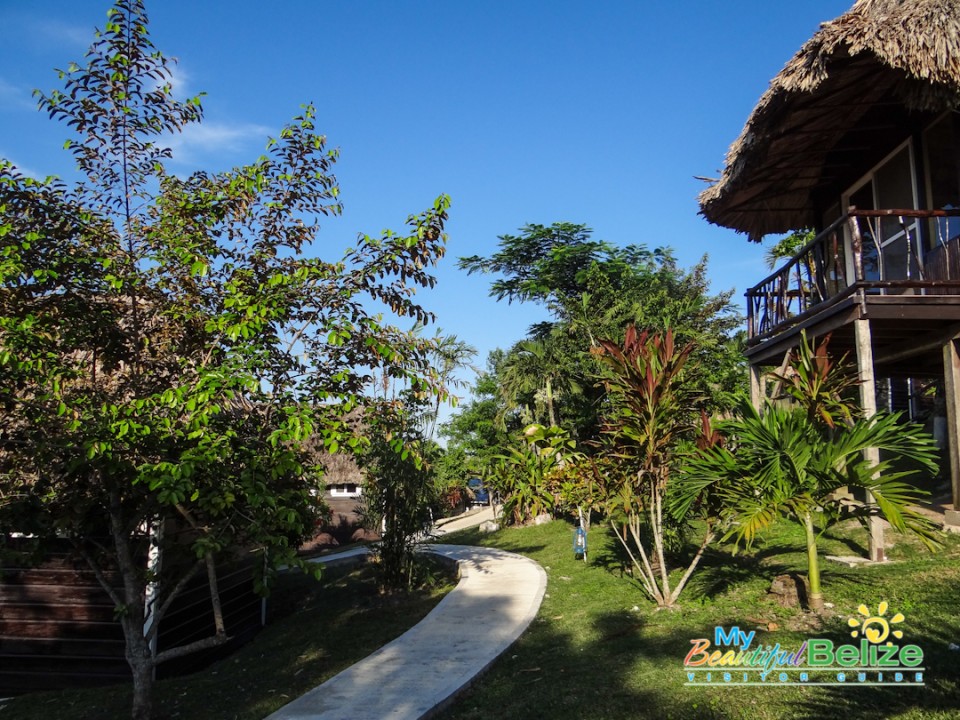 I was a bit early, but since my room was ready, I got the grand tour on the way to my cabin:the Lamanai casita. On the way down the cobblestoned path, I couldn't help but marvel at the town that lay before me. As far as the eye could see, houses, then large tracts of land and mountains in the distance. Villages and creeks and rivers lay beyond, and boy did I have a prime viewing spot!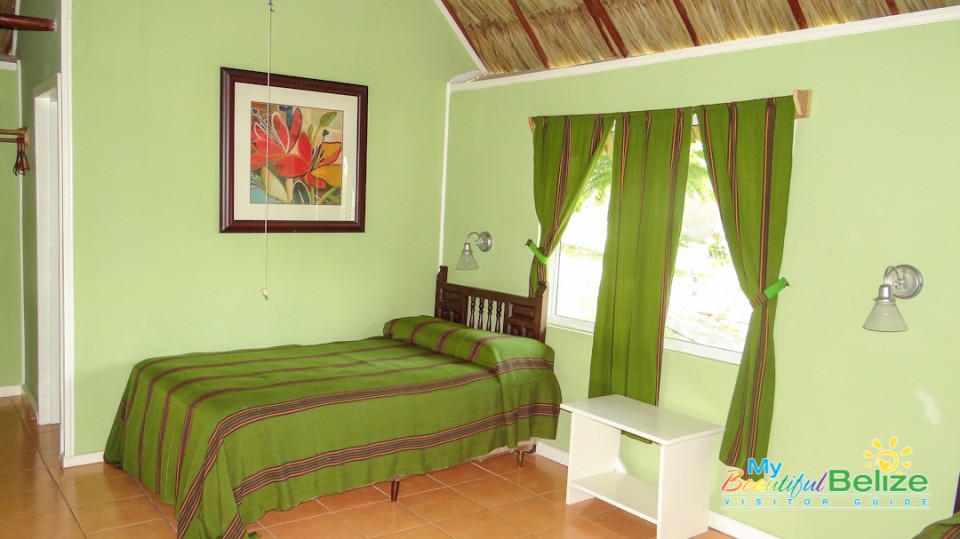 My casita was adorable: private bath, two beds to choose from, and even the promise of Air Conditioning should the heat become too oppressive. Out on the porch was one of my favorite things: a hammock! You know I immediately clambered onto it once I'd dropped my luggage inside. For a few moments, I just lay contentedly, indulging in a few moments of just 'being'.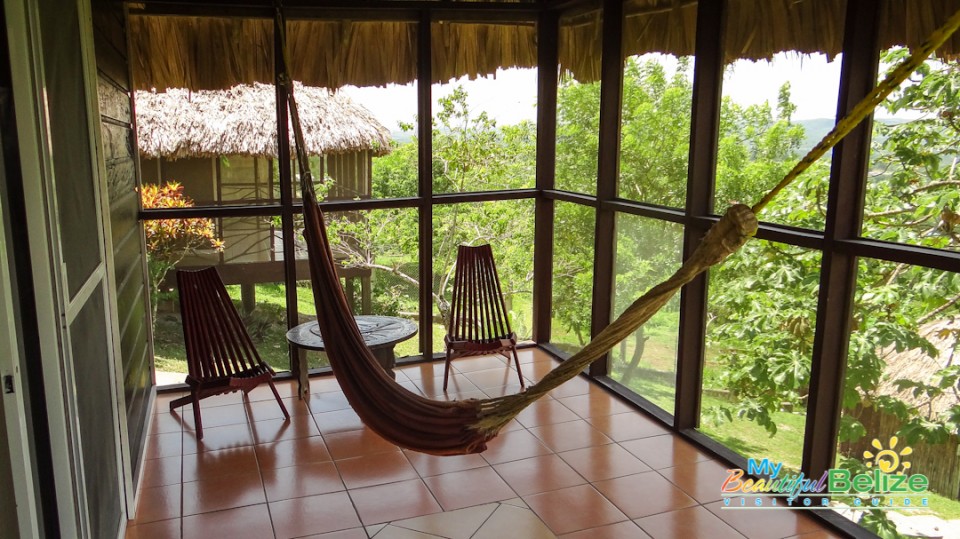 If it was a busy day downtown, I could hardly hear a sound. Thrilled with my escape, it was time to put my vacation plan into action: to the pool! Oh yes, I definitely chose my resort wisely, and a friend had even mentioned to me that Cahal Pech boasted the best pool in town!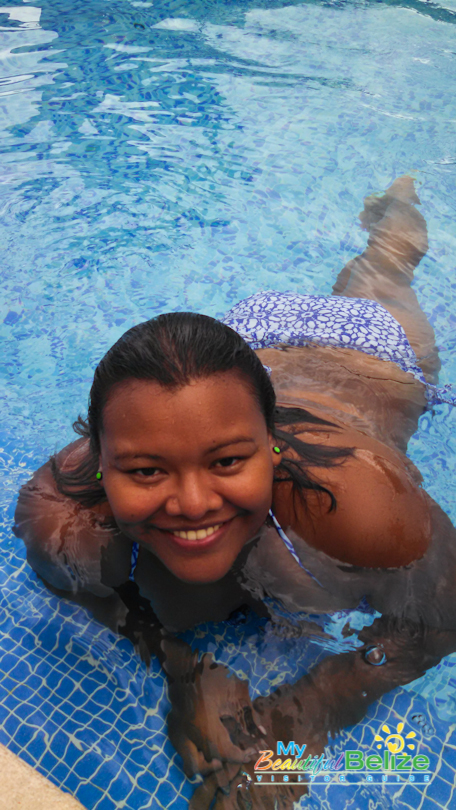 I cooled down almost immediately in its fresh waters, a kooky sculptured bird/pterodactyl keeping an eye on me as I sipped a requisite Belikin to really get in the zone!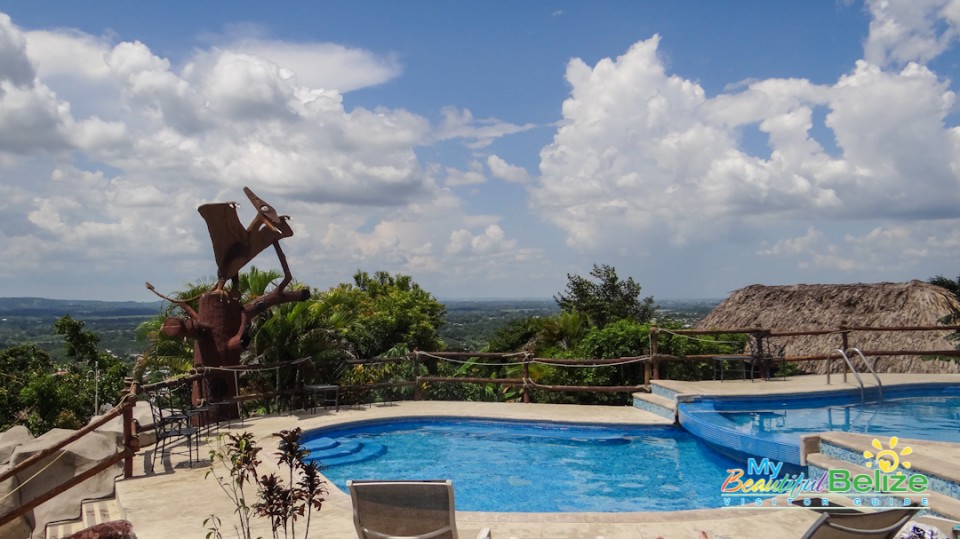 The resort was in slow-mode while I was there, but the care and attention they provided was wonderful. I enjoyed a delicious meal of rice and beans despite the late hour, and at the bar, the beers were icy cold and refreshing. In the mornings, even though I skipped breakfast, coffee was always at the ready to brace myself for the day's adventures.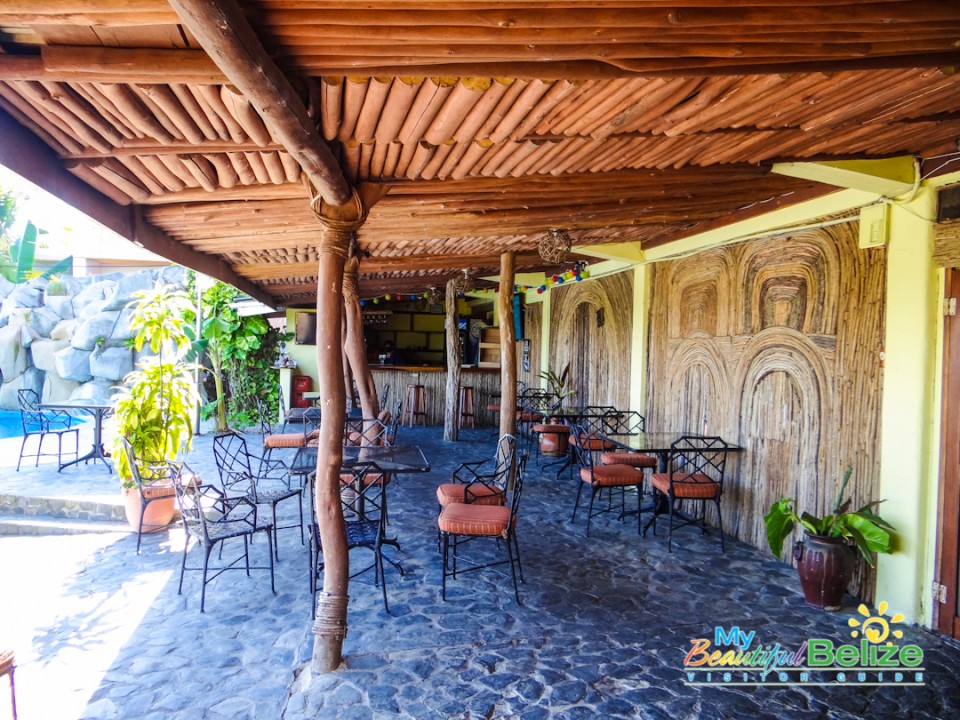 Perhaps one of the coolest things about Cahal Pech was its proximity to the Cahal Pech Archaeological Site. Just a short 5-minute stroll downhill from the resort, and you are at the entrance of the site.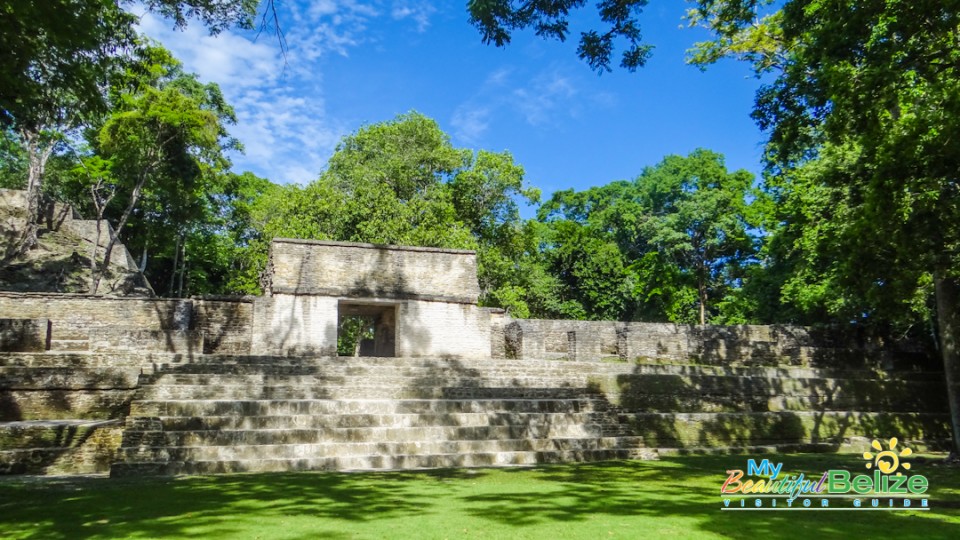 Our ancestors certainly chose scenic spots for their settlements!