Some experiences stay with you long after they're over – memories tiding you over until you can relive the moment once again. Thoughts of vibrantly colored fish, curious sharks and even a territorial turtle or two, mingling with spotted eagle rays and southern stingrays swimming through iridescent blue waters certainly brightens up the day. Where did this experience take place? At the Silk Cayes off the coast of Placencia in Southern Belize!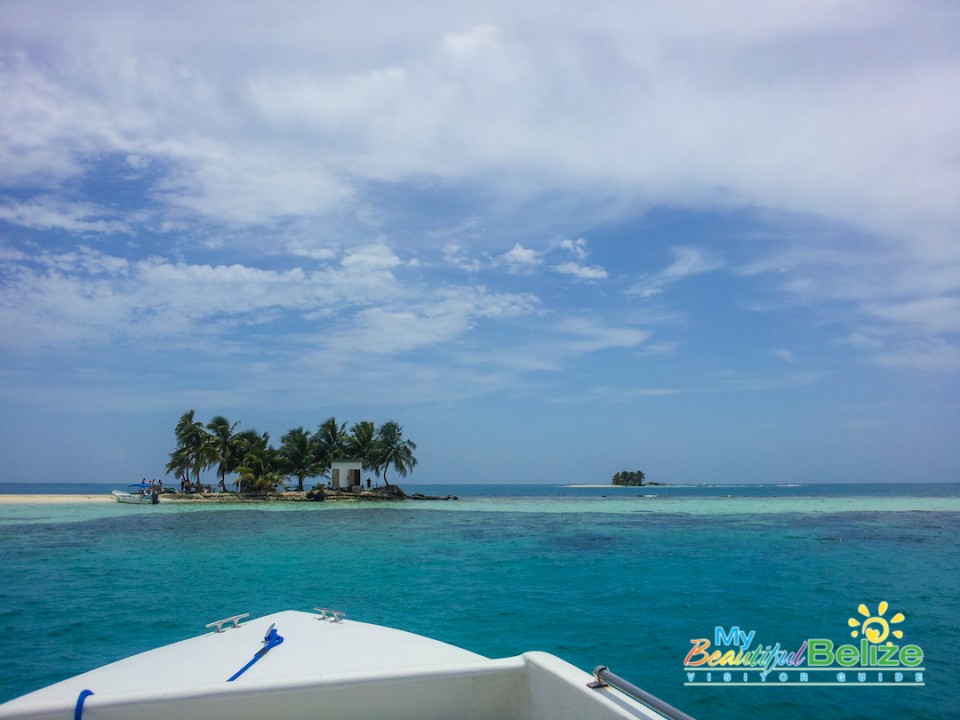 The Silk Cayes (also known as Queen Cayes) are two beautiful patches of white sand dotted with coconut trees, and rings of coral just waiting for the snorkel expedition of a lifetime. Taking us on that journey was the 2012 Tour Operator of the Year Splash Dive Center. When we finally arrived at one of the picturesque islands after a 45-minute boat ride, there was no dock awaiting us. The boat simply slowed down and pulled up to the brilliant white sandy shore. Just ahead, we could see a small lemon shark cruising, watching our arrival and quickly darting away when we began to alight.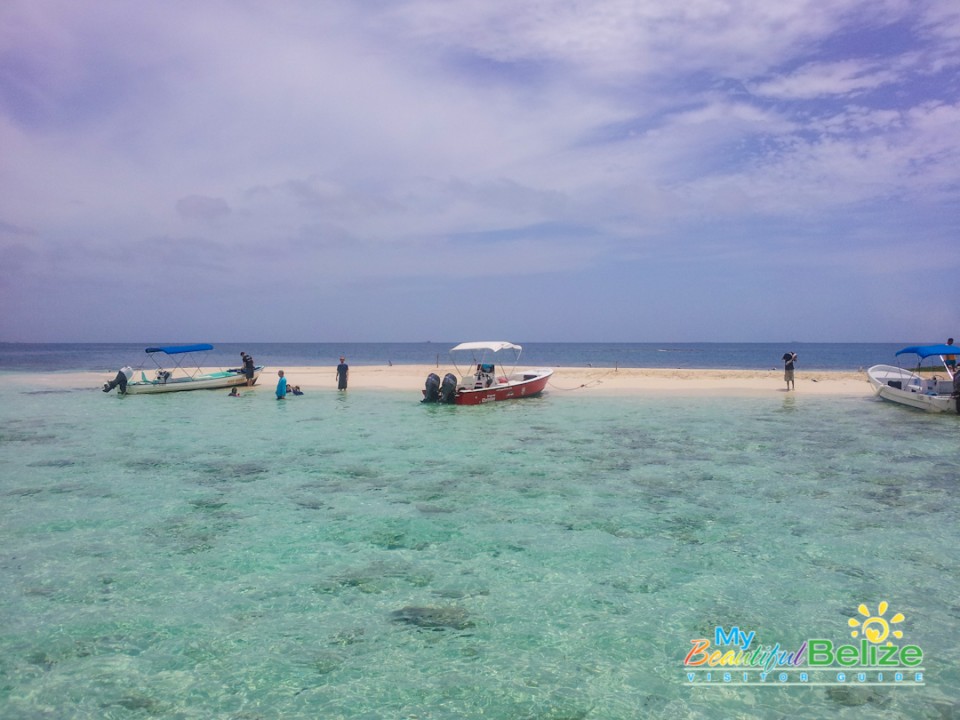 Our guides split our group into teams, with one taking on the novices while us more advanced snorkelers got to pull on our gear and follow our very enthusiastic guide Kenley Williams. Gear is important to this gal – no constant fogging or inhaling water for me! Thankfully, Splash had just splurged on some brand new sets and my mask and snorkel gear fit perfectly. Normally I try and skip the fins, but I heeded the Kenley's advice and pull them on. (In the end, I needed them and was actually quite comfortable, so +1 to Splash!)
Underwater, there is an entire world filled with a variety of species of fish – their vibrant, flashing colors winking in the sunlight as they dart to and fro, conducting their very important fishy business. Kenley did a lot of free dives, pointing out a variety of corals and fish, coming up and offering an anecdote or two about what he just pointed at. My mind spun with all the names and the different characteristics of the creatures he was naming, and as our swim took us around the picturesque island the list of marine animals grew. It was most definitely a fantastic underwater voyage, and thanks to Kenley, a colorful and informative one.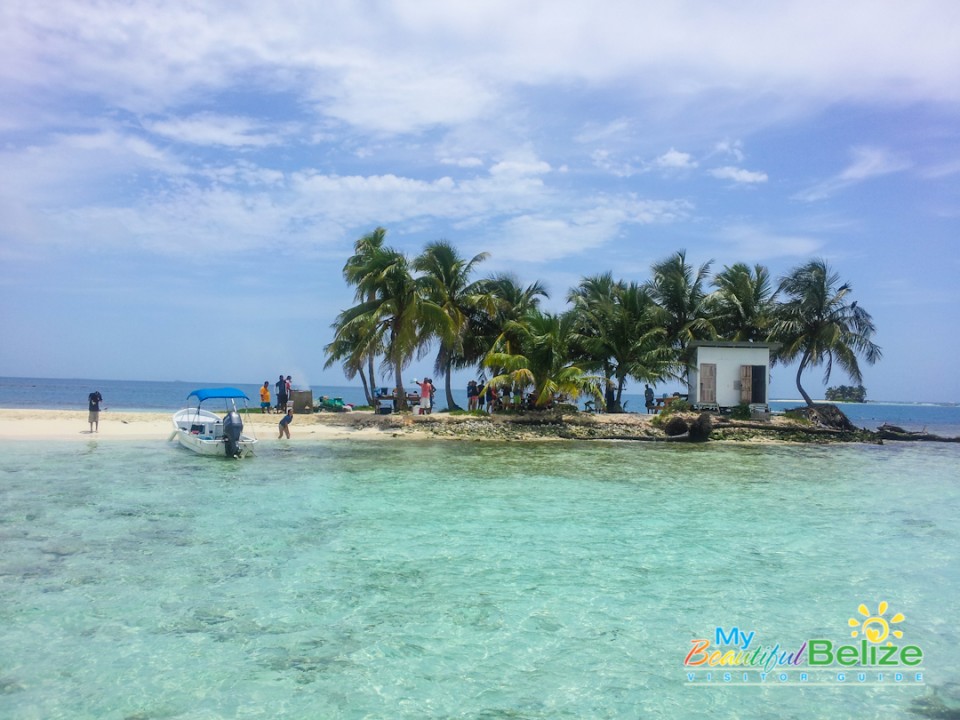 By the time we made it back to shore, clear on the other side of the island from where we began, our tummies were rumbling. Thankfully, the crew had set up a delicious barbeque lunch, and after chowing down, we lazed around on the beautiful white sand, enjoying a cool breeze and warm sunshine on our faces. Within the half hour, we are all back on the boat and ready to head out a mere five minutes to Placencia's own version of Shark, Ray and Turtle Alley. As the story goes in Ambergris Caye, our alley came about as a result of fishermen using the general area to clean their catch. Who benefitted from all the yummy leftovers? Why, the sharks, rays and turtles of course! It seems that the same thing happened in Placencia, and as we got in the water, there were the stingrays and sharks. A quick spin suddenly brought me close to a pair of gliding, almost ethereal spotted eagle rays. I stood suspended in the water, hardly daring to move as the magical creatures quietly swam by and headed out away from the crowd. Another turn and there I was, up close with two giant Loggerhead turtles swimming around and seemingly unfazed by the number of curious snorkelers.
What an incredible experience – and this comes from someone who has enjoyed fantastic snorkeling trips off Ambergris Caye's shores. Belize itself has phenomenal sites all along its coast, and if you ever get a chance to explore Placencia's coast, Splash Dive Center can take you on a fabulous tour!
About Splash Dive Center
Founded in 2000 by Patty Ramirez, Splash Dive Center tries to ensure that dive trips/all tours are educational, informative and fun. Owners Patty and Ralph Capeling strive to provide the highest standards of service, registering their Divemasters and Instructors as guides with the Belize Tourism Board. They are fully community oriented, what with the creation of Splash Kids Club for local children who cannot afford scuba lessons – ensuring that they get certified as PADI Junior Open Water divers. It is a wonderful gateway for those who perhaps in the future may want to pursue a guiding/instruction career.
But Splash focuses on environmental conservation for the long term as well, getting actively involved in such projects as the Placencia Mooring Masters and organizing the annual Laughing Bird Caye cleanup. Obviously a trip with Splash goes much further, as you contribute to the long-term sustainability of Placencia's tourism.