He was a politician, a journalist, a man of faith, a family man, but most importantly, a National Hero. The legacy of Philip Stanley Wilberforce Goldson forms one of the pillars of Belizean history. Known as the Father of Democracy, Philip Goldson dedicated his life to making Belize a better place for all. Growing up, we learned much about Philip Goldson's contributions to society in grade school, but it's always exciting to revisit the knowledge!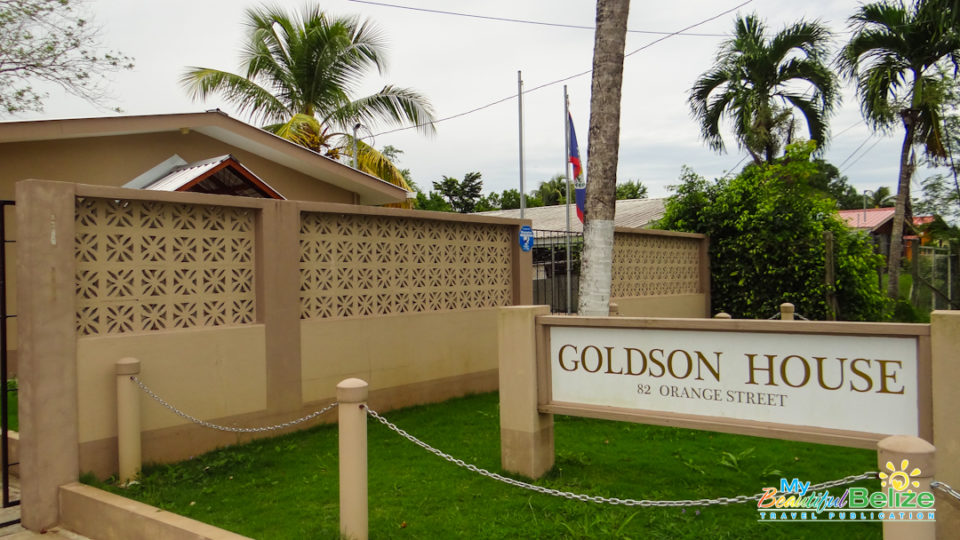 He was born on July 25, 1923 in the former capital, Belize City, to Florence Matilda Goldson and Peter Edward Goldson during the colonial era, when Belize was known as the British Honduras. He became a leading figure during the Nationalist Movement, and was in National Government between 1950 and 2001. Goldson never faltered in his work towards improving his country, and today he is best known for his position in defense of Belize's sovereignty with respect to the unfounded Guatemalan territorial claim.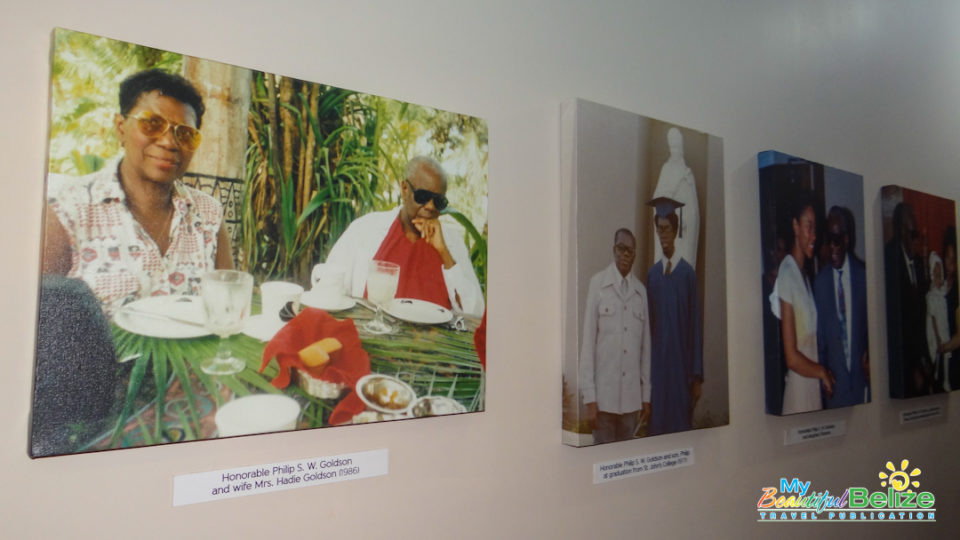 On July 25, 2017, Philip Goldson would have celebrated his 94th birthday. Wanting to rekindle my admiration for this proud Belizean icon, I made the trek to the capital, the Garden City of Belmopan, to visit Goldson's old family home.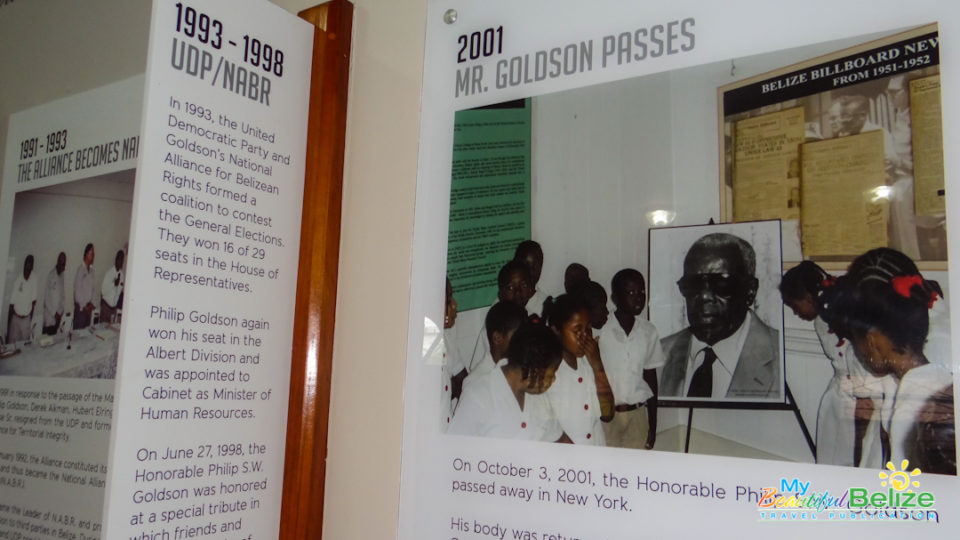 Now renovated as the Goldson House for Democracy and Patriotism, this quaint little orange home on 82 Orange Street is a wealth of knowledge of Belize's past. Walking past the gate and through the front door was exciting… after all, I was entering the actual home where Goldson and his family resided for many years before his death.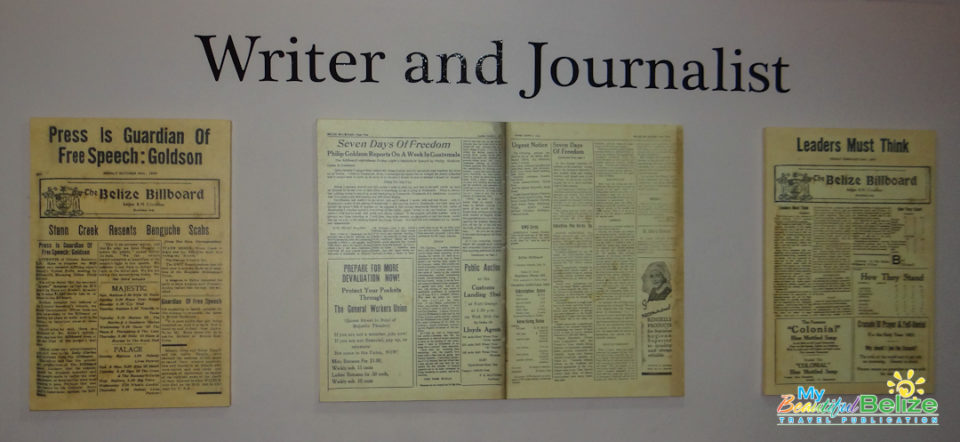 What Philip Goldson actually did for Belize is amazing. At the beginning of his career from 1941 to 1947, Goldson worked in the British Honduras Civil Service. During this time, he ventured into journalism, writing short stories for British Broadcasting Company in London. Through his work as a journalist, Goldson began to realize the struggles of Belizean laborers, which led him to start trade unionism and become the National Organizer of The General Workers Union in 1949. He later became its General Secretary.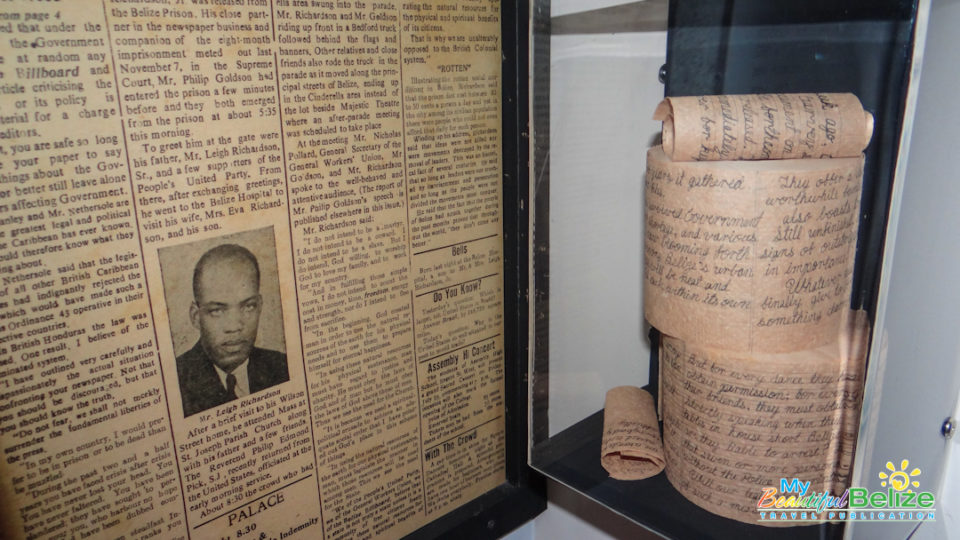 From there on, Goldson went on to form the People's United Party (PUP) along with John Smith, Leigh Richardson and George Cadle Price. From 1950 to 1956, Philip Goldson played a key role in the party's efforts for the country to obtain self-governance and eventually independence from Great Britain.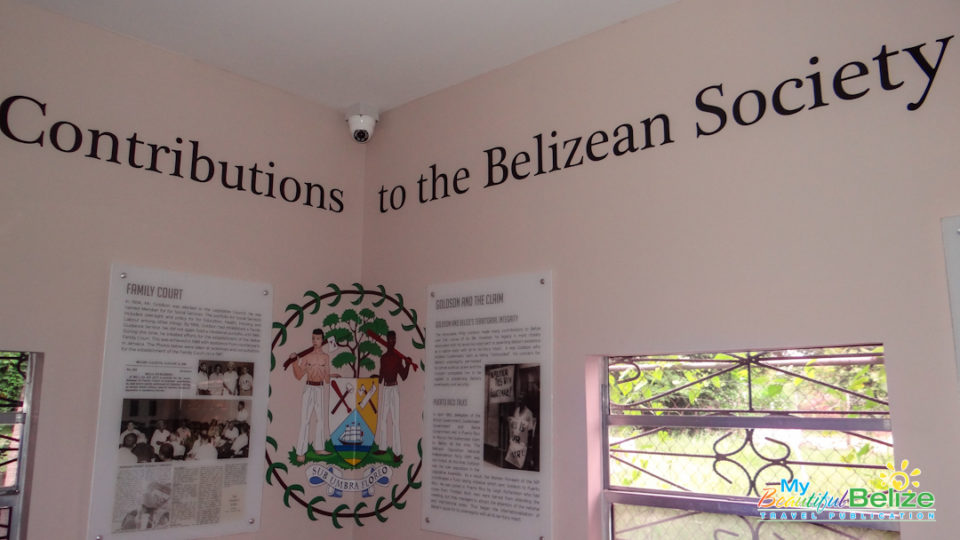 Because of disagreements and conflict of principle, Goldson, Leigh Richardson and others resigned from the PUP in 1956, forming the Honduras Independence Party. On July 1, 1958 the new Party joined with the National Party to form the National Independence Party, with Goldson acting as the Party Secretary. In 1973 the National Independence Party merged with two other oppositions groups, the People's Development Movement and the Liberal Party to form the United Democratic Party. There were new challenges, new jobs to be done, and new campaigns to plan!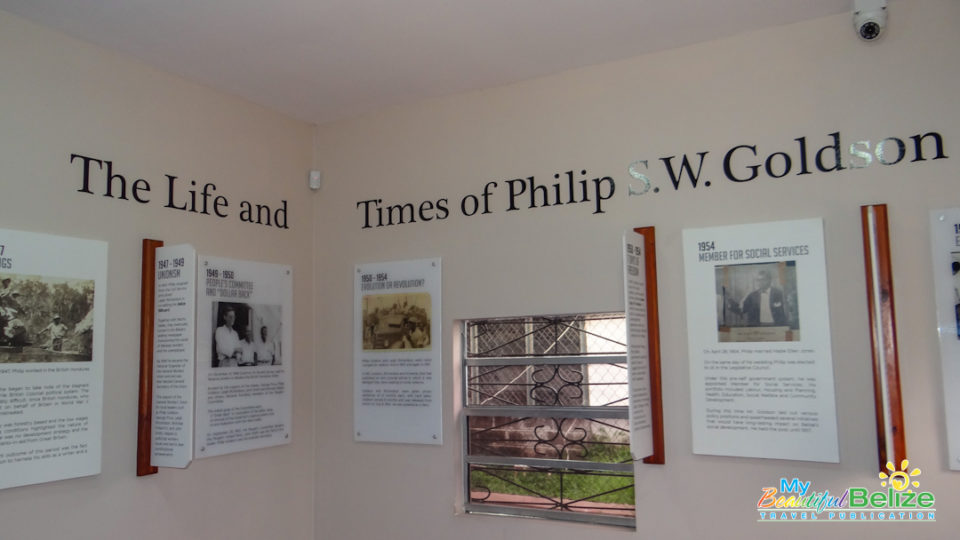 Throughout his career, Goldson served several months imprisonment due to voicing his opinions on colonial rule. He was so dedicated to his cause, that he continuously postponed his wedding date because of work. But his future wife, Hadie Jones Goldson, was not having it, and she demanded to be married on April 28, 1954, the same day as the first election in Belize!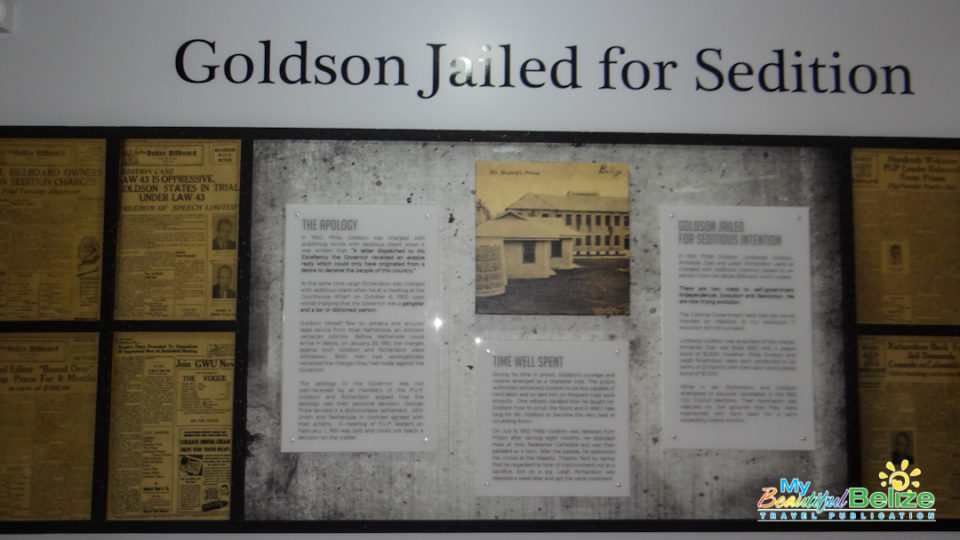 In his later years of life, Goldson went on to become a lawyer. He spearheaded the restoration of Corozal Town following Hurricane Janet in 1955, implemented the Village Council system, established the first Family Count in Belize, enacted a new Education Ordinance making Primary Education free, granted government assistance to Secondary Schools for the first time, and initiated special allowance for retired teachers, and many more achievements. Even after becoming blind in 1978 due to Glaucoma, Goldson continued his career. He never retired, as Belize's wellbeing was always close to his heart.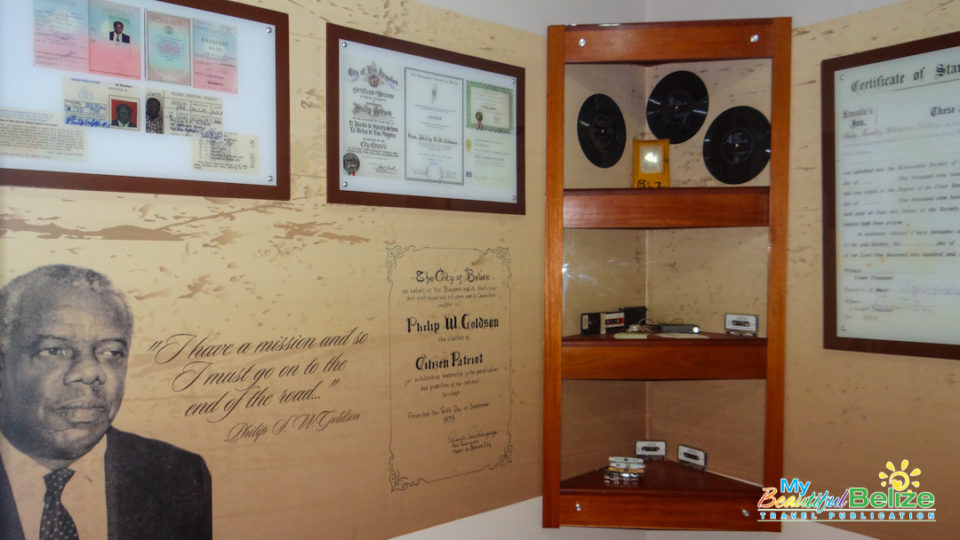 Our beloved Belizean hero, Philip S.W. Goldson, passed away on October 3, 2001 and in his honor, both our international airport and the major northern highway were named after him. If you find yourself landing at the Philip S.W. Goldson International Airport or driving down the Philip S.W. Goldson Highway, know that they are named after our Father of Democracy.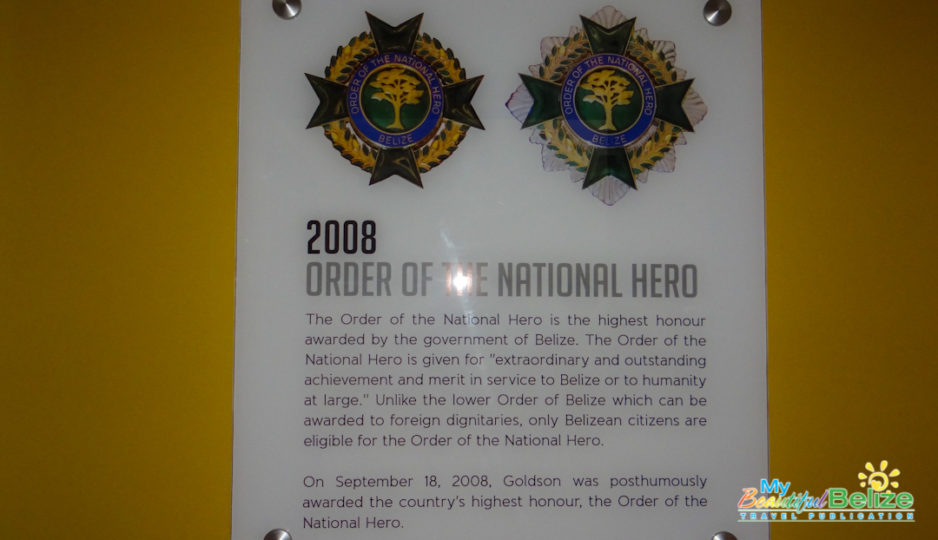 His full story may be too long to fit these pages, but you can learn more by visiting the Goldson House of Democracy and Patriotism, located on 82 Orange Street, Belmopan City. The exhibit is open from Monday to Friday, from 9AM to 4PM. For more information, contact 822-2613 or email [email protected]