Often synonymous with Belize City, there is more to this centrally located district than what meets the eye. Some choose to avoid the bustling city of 70,000 plus but if done right it is worth checking out this urban heartbeat of Belize for a day or two. History runs deep here, with the Mayas first settling the area and pirates of the Caribbean taking hold in the mid 1600's. Once the British arrived the area transformed into a logging base manned by slaves. Over time it became a colonial settlement giving Britain a Central American stronghold. With residents taking refuge at St. George's Caye during a Spanish attack in 1779 (now remembered as a national holiday) it wasn't until 1784 that the hero Baymen resettled the area. The makeshift town suffered devastating fires throughout the 1800's and the residents suffered epidemics of smallpox, cholera and yellow fever. Declared the capital of the British Honduras in 1892, hurricanes in 1931 and 1961 all but destroyed the city. After Hurricane Hattie had her way in 1961 the capital was relocated inland to Belmopan.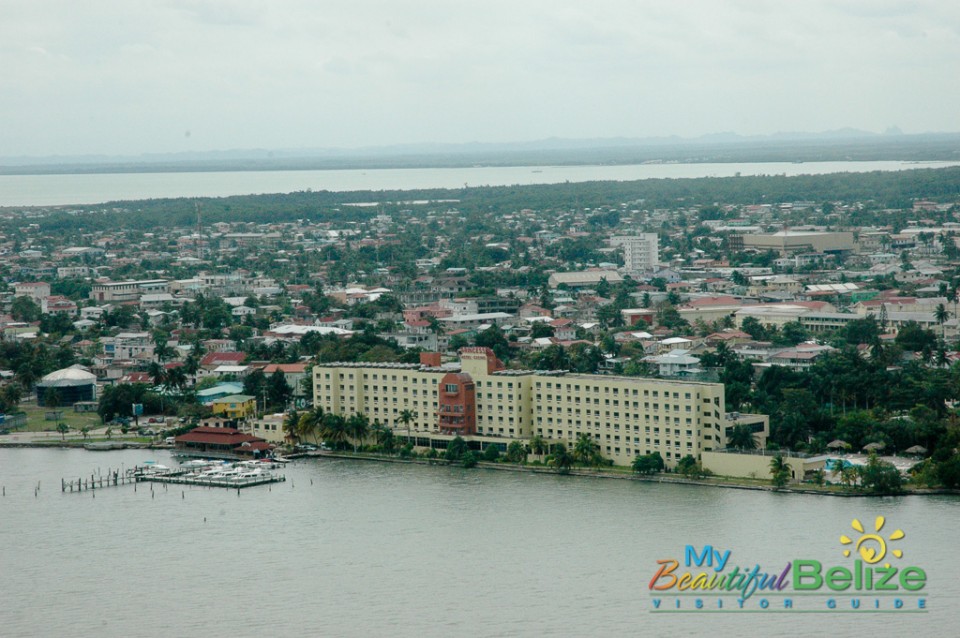 Belize City still wears her history on her sleeve, with tired but still impressive wooden colonial mansions siding with modern stores and dilapidated shacks. The narrow, busy streets are congested with vehicles, buses, cabs, bicycles and merchant carts while the sidewalks stream with the ethnic personalities of Belize. Despite poverty and a rise in violent crimes the people maintain genuine, welcoming warmth. An afternoon of exploring the streets and waterfronts that border this port city will give you a good sense of local architecture, culture and shopping. Good food is abundant and there are plenty of centrally located attractions that you will find informative and fun.
Exploring the rest of the Belize district leaves you lots of options. Whether you travel west or north (that's about it) you will find a landscape that soon leaves the city far behind. The Western Highway showcases an unexpected sprawling savannah that slowly transitions into an agriculture community. Farmland borders the highway and views of the prominent Sleeping Giant formation, (you can't miss his nose) lies among the Maya Mountain Range. This highway leads to Belmopan and the Cayo district. If you head out on the Northern Highway the same savannah landscape soon turns to a more tropical growth as you head towards the Orange Walk district.