There is plenty to see and do on this little island of ours, and high on the list is FOOD! Since we're nestled right between Latin America and the Caribbean, Belize is bursting with culture and rich flavors! La Isla Bonita provides tastes from all over to very happy customers.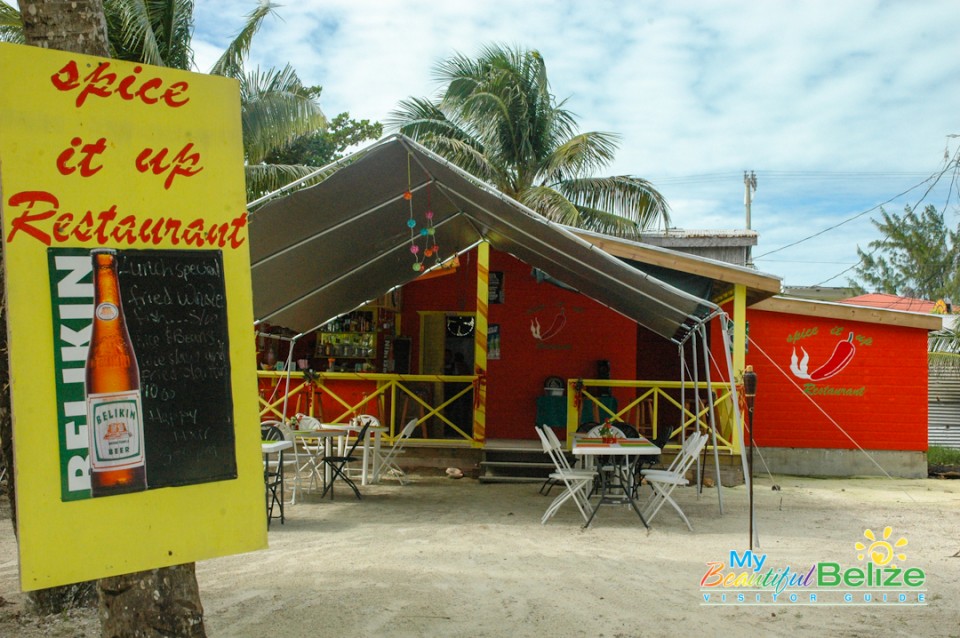 Our most recent travels around the island took us to Spice It Up, a cozy little beachside restaurant located on the very scenic Boca Del Rio seaside.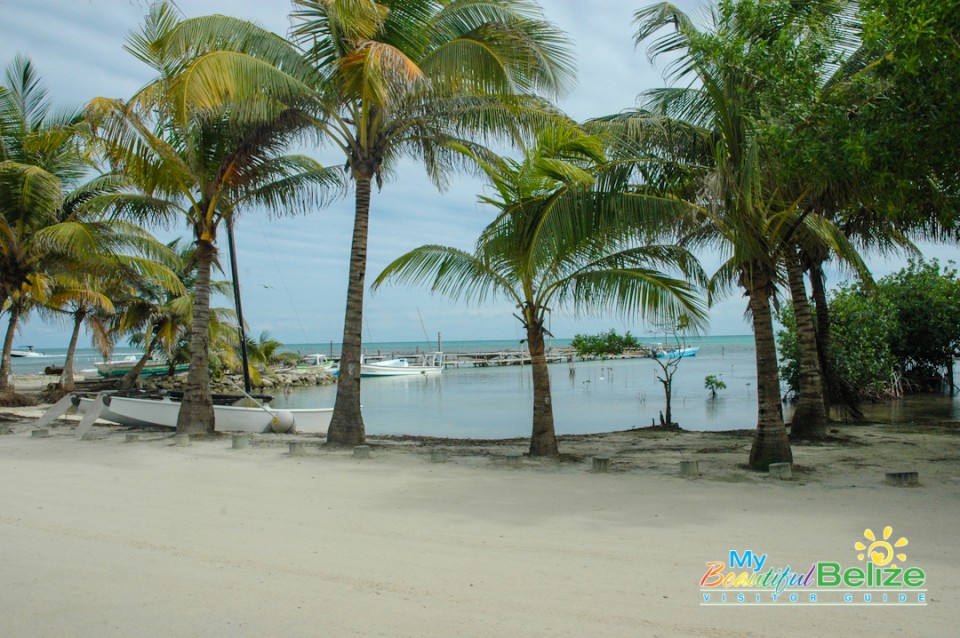 The place is cool, calm and relaxing and offers a great view of the Caribbean sea, and the locals and visitors that amble by. Owner of Spice It Up, Segret Young, takes pride in her restaurant and offers her customers a first-hand experience of that famous Belizean hospitality we hear so much about.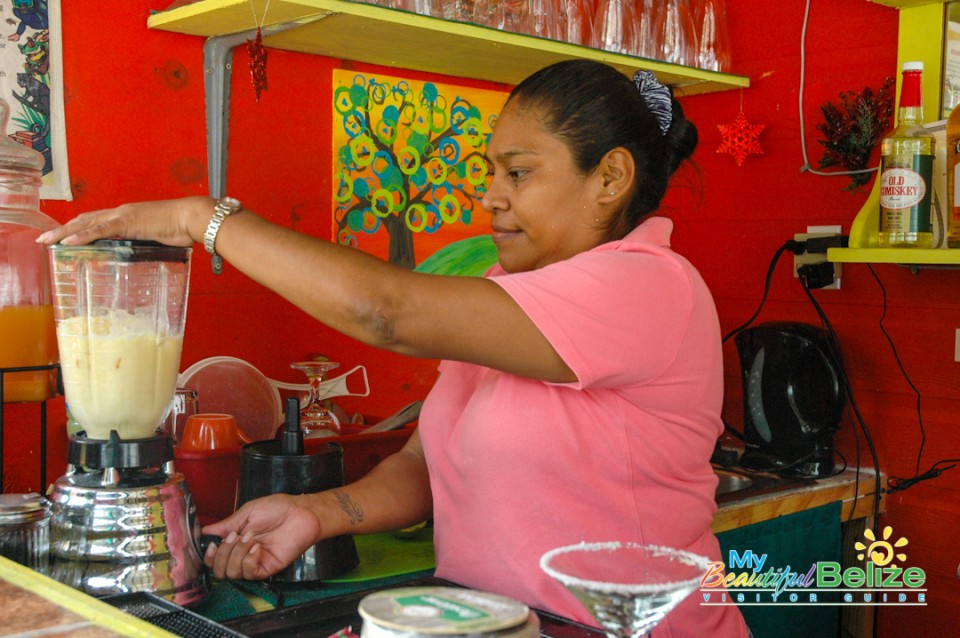 Once there, grab a seat on the deck or under the tent and order up a cold one as you pursue the menu. With a complete bar menu including everything from fresh juices, to cold beers and blended cocktails, there is something for everyone, so yes- you can bring out the kiddos for a fun family meal.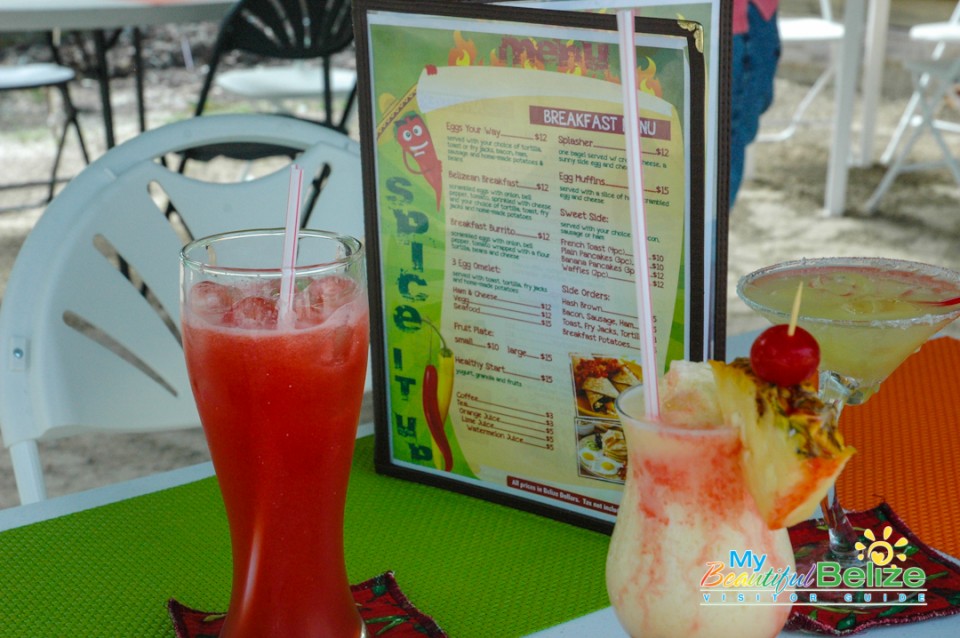 Dennis and I had the opportunity of being served a bit of, well—a lot- of the menu! We enjoyed refreshing pina coladas and margaritas, as we waited for our food to come out. For appetizers, an island favorite – stuffed jalapenos!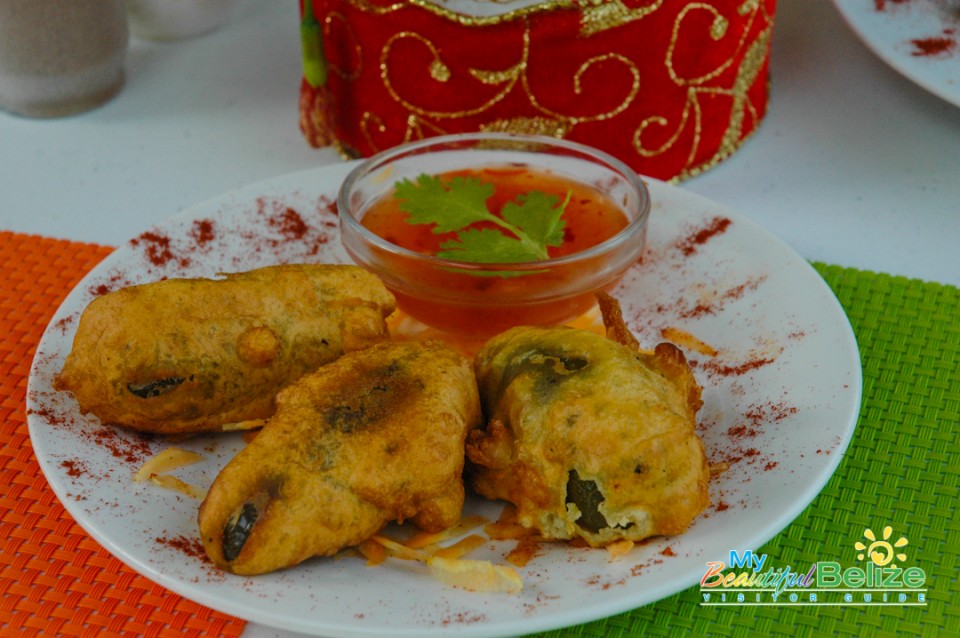 These little poppers are stuffed with well-seasoned chicken and cheese and packs a bit of a kick for those who like a little spice. Being pregnant, and as such, with valid reason to pig out without awkward stares- I also got beef nachos to munch on. Man was it loaded! Packed with fresh tortilla chips, layered in beans and cheese and topped with freshly made salsa and sour cream and of course perfectly seasoned ground beef- this is enough to be a meal on its own! However with Segret's great recipes there's always room for more, so out came the meals.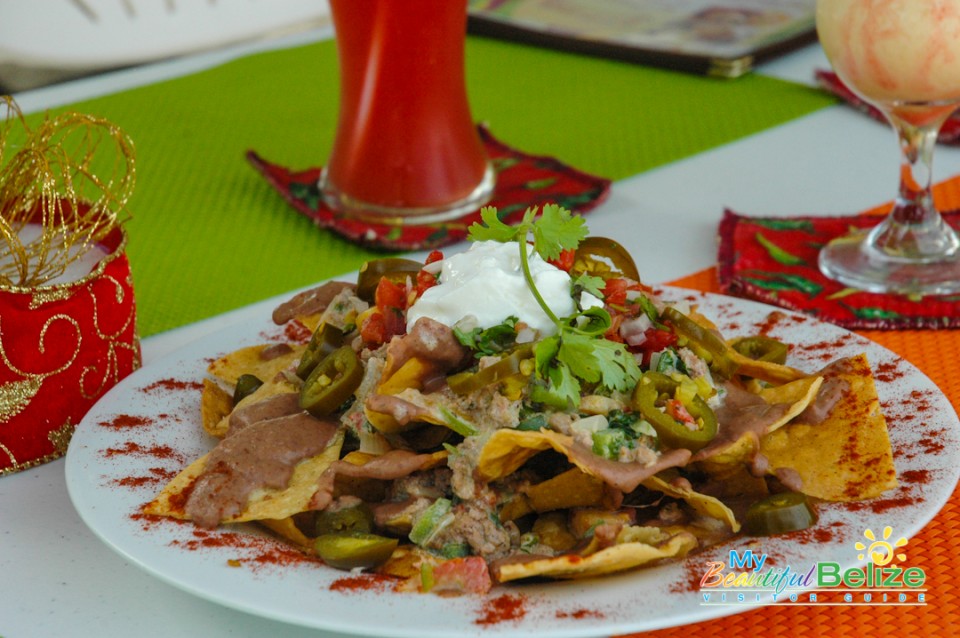 For me, Whole Curry Fish and for Dennis the "picky eater," the Creamy Coconut Chicken. These both come with sides of your choice: rice and beans or white rice and a side salad (yummy)!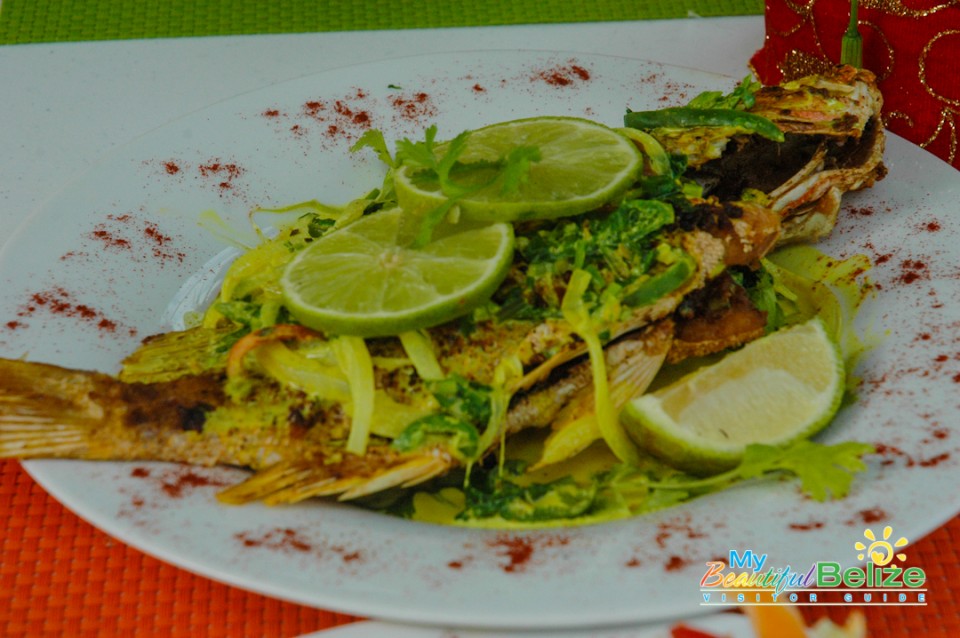 Now, I'm not really a seafood lover but every now and again when the taste is right- I can dig it! And I'm sure I've mentioned before how much I love curry, right?! I simply had to give it a go. The fried fish was complimented by rich coconut curry flavoured gravy, with sautéed peppers and onions. The flavors blended together perfectly and was just further complimented by the hot coconut white rice and crisp garden salad.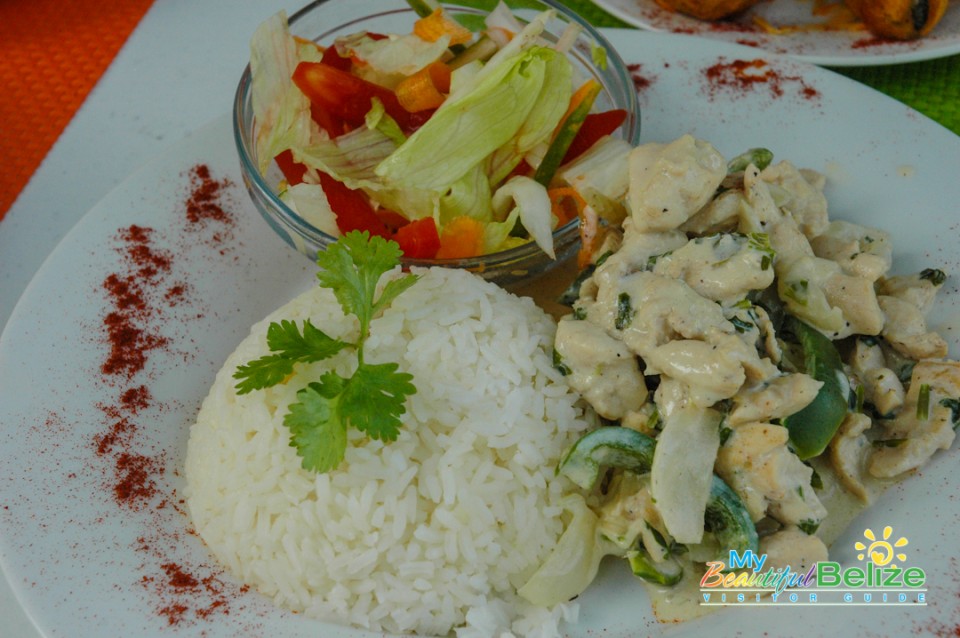 Now Dennis- you see Dennis is a bit hard to please. He doesn't eat anything but chicken! No fish, beef, pork or any other delicious animal friend for him (more for me,hehe). After having chicken all the time, it's really fun to try a different recipe and taste. Spice It Up surely delivered with their Creamy Coconut Chicken. Diced pieces of tender white meat chicken, prepared in a creamy alfredo coconut sauce which certainly looked and smelled amazing. Dennis devoured his meal and left nothing behind but a clean plate and silver ware. His signature seal of approval.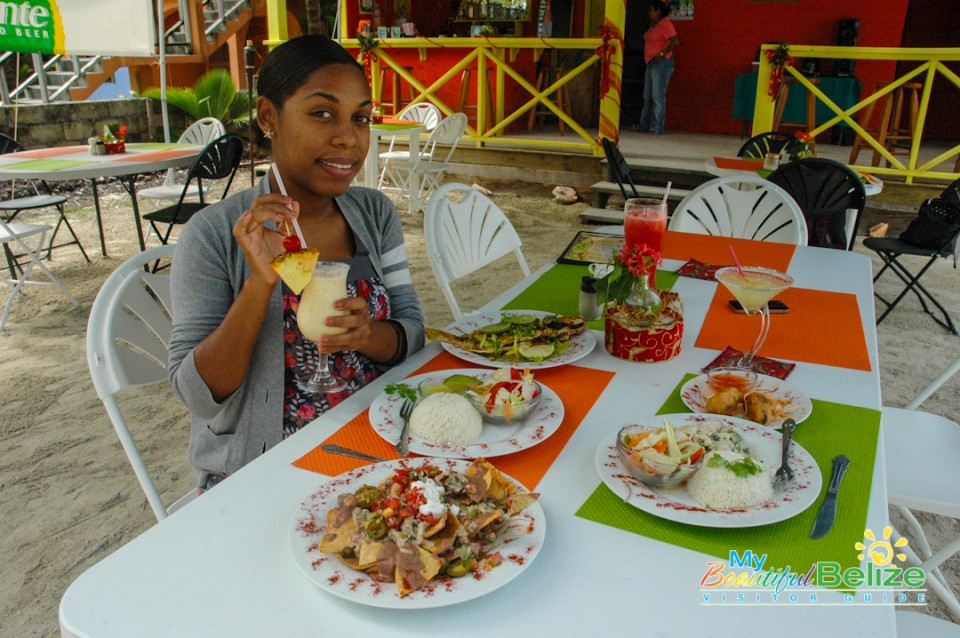 The next time you're in town and can't make up your mind on where to go for breakfast, lunch or dinner, come out to Spice It Up! Enjoy, the beach while you sip on a cold drinks and wait for that yummy meal!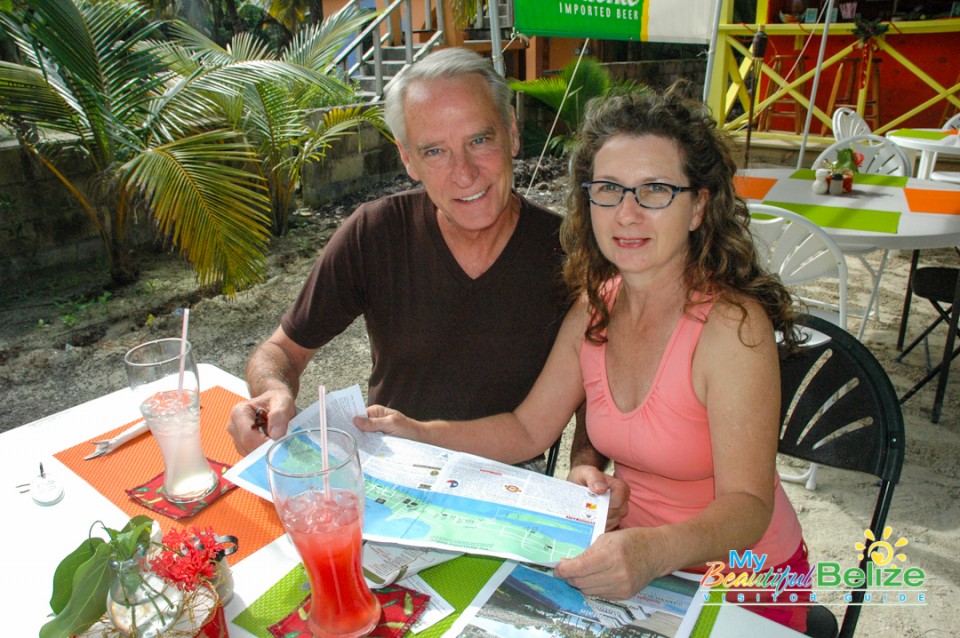 Spice It Up even prepares your catch of the day.
For more information check them out on Facebook at https://www.facebook.com/spiceitupbarandgrillbelize